THE BEST 17 SEO KEYWORD RESEARCH TOOLS IN 2021
Find below some of the best Keyword Research tools in 2021. Brought to you by eDigital.
THE BEST 17 SEO KEYWORD RESEARCH TOOLS in 2021
Find your competitors top high-quality links and domain trustworthiness pointing to your competitors' sites. Cognitive SEO offers a great Content Assistant and keyword tool that is like the Google keyword tool but so much better. The tool is like low-hanging fruit for any content marketer or SEO consultant, it allows you to save a lot of time and effort while your website starts to increase search traffic and improve rankings in the search engines, offering a good user experience all at once. You'll be able to create quality content by offering valuable organic search results to the user. They offer a free trial for 14 days then you got to pay $99/month.
GOOGLE ADWORDS KEYWORD PLANNER TOOL
Log into your Google Ads account and find the keyword planning tool there. allows you to analyse traffic volumes by country and keyword competition.
GOOGLE ADWORDS – TRAFFIC ESTIMATOR Your boss is telling you SEO spend is a waste, you can find out keyword market value and tell her the value of your organic traffic.
Google trends is a great FREE SEO tool that allows you to compare keyword trends, hot topics and hot searches.
You can use Google's "Rising retail categories" tool to find fast-rising retail categories in Google Search, the geographic locations where they're growing, and the queries associated with them. The data gets updated daily to reflect changes in Google Search users' interests.
Featured Snippet+ SEO tool helps you identify and optimise for various featured snippet opportunities. You can also research "People Also Ask" boxes and "Search Related to" results (to possibly include those in your copy). See all the images and videos that show up in Google search for your important queries (and come up with ideas on creating your own). Google featured snippets are prime real estate in the SERPs and marketers and SEO Managers want to win this traffic for their website, this tool presents the featured snippet data for your target keyword phrases to make it easier for you to SEO optimise your site for Google Snippets.
The Keywords Everywhere extension is a free keyword research tool that shows you useful google keyword search volume and cost per click data on multiple websites. This tool saves you the hassle of copying data from various websites and using the Google AdWords keyword planner to see relevant search volume and CPC data. The tool also allows the user to get keyword metrics for any list of keywords and also lets the user download the list in Excel, CSV or PDF file formats.
These websites are currently supported. As we support more websites, we will add them to the list below.
Google Search – data shown under the search box
Google Search Console – data shown in the Search Analytics page
Google Analytics – data are shown in the Organic and Search Engine Optimisation -> Queries pages
Google Trends – data are shown in the queries widget
Google Search – data are shown under the main keyword as well as related searches
YouTube – data shown under the search box
Bing – data shown under the search box
Amazon – data shown under the search box
eBay – data shown under the search box
AnswerThePublic.com – data are shown in the popup on each spoke of the wheel, data also shown in the alphabetic listings
Soovle.com – data shown next to each keyword all over the page
KeywordShitter.com – data shown under the main text area next to keywords
Majestic – Anchor Text Report
Moz Link Explorer – Anchor Text Report
Keywordkeg helps you find low competition, easy to rank for keywords. Get access to Volume, CPC, and Competition from Google Keyword Planner. In addition to these, use our proprietary metrics to compare contenders in your keyword hunt.
On-Page Difficulty (0-100): Measure of various factors that contribute to difficulty in ranking for the keyword-based on the page's content. The lower, the better the opportunity to rank.
Off-Page Difficulty (0-100): A backlinks based measure that demonstrates the difficulty in ranking for a keyword. The lower the measure, the better the opportunity to rank.
SEO Difficulty (0-100): Measure of overall SEO Difficulty for the keyword, which is a combination of On-Page and Off-Page difficulty. The lower the measure, the better the opportunity to rank.
CTR Scope (0-100): The Click Through Rate Scope metric is a measure of how much traffic you can expect to get. The higher the score, the better.
keywordsheeter is a bulk keyword tool. After keyword generation, you can analyse the found keywords for difficulty. Keywords can also be mass analysed for exact match .com domain availability. Pick a few seed keywords and it comes up with loads more.
explore keywords people are searching for on amazon.com
MozBar
A good way to analyse your chances with a keyword is by looking at the top ten ranking pages for that keyword. And one tool that provides real-time data for that is MozBar. MozBar is a Chrome extension developed by the Moz team that displays some of the Moz Pro metrics like DA and PA. DA is short for Domain Authority and is a trusted gauge for websites in the eyes of the search engines. (Nobody knows for sure what Google or Bing thinks of a website, so DA, just like other metrics, is just an estimate.) PA, short for Page Authority is a rating of how trusted a particular web page is and it takes other metrics like the number of backlinks a page has and the referring domains to a page into consideration. When you install the MozBar extension, you'd need to login to your Moz account or create one if you're a new user. Then refresh the search page so you'd get results with the MozBar.
RANK TRACKER ⚡ eDigital recommended ⚡ 
Rank Tracker is one the most advanced and powerful SEO tool for keyword tracking, keyword research and PPC analysis.
RANK WATCH ⚡ eDigital recommended  ⚡  
On RankWatch, you are not restricted to a certain number of keywords that you can track. But rather, they encourage you to track as many as you can, as it will not only allow you to identify but also provide you with more actionable data to carry on a successful SEO Campaign. Having an array of keywords will also allow you to monitor their performance over a period of time and optimise them instantly when the time is right. Long Tailed Keywords, Similar Phrases, City- Specific Results, Keyword Suggestions. Some key feature:
Keyword Archive. Go back to any past date and check what the Google Page looked like. RankWatch through Keyword Archive gives you access to historical data for your keywords by keeping a screenshot of the Google SERP for you to refer to when you need it. This allows you to re-confirm your rankings and also enquire into whom else was ranking on that specific day.
With Sistrix SEO tool, you can compare keywords up to three competitors and it will show which keywords you're still not targeting for which these competitors are already ranking and the level of traffic opportunity and competition.
Spyfu SEO tool allows you to search for any domain and see every place they've shown up on Google: every keyword they've bought on Adwords, every organic rank, and every ad variation.
Title builder is an SEO tool for eBay store owners and it helps you create powerful SEO optimised eBay Titles. Helps you find the most searched keywords on eBay per country. Key features:
New & Hot Keyword Ideas
Item Images with Similar Keywords
Keywords Score & Competition Levels
Spell Check To Find The Best Keywords
eBay Suggested Categories For Your Item
7 Languages & 15 eBay Marketplaces
Other Sellers Keywords
Help you find search term combinations. This tool suggests tons of related keywords for you by adding modifiers to your seed keyword. Enter a keyword, hit suggest and wait for the results.
This is one of the top SEO tools that allow you to pick the most profitable keywords for your site. These tools will help you pinpoint high demand/low competition keywords and exploit them. You can also use this tool to spy on your competitors and analyse their SEO strategies. With this tool, you will optimise your pages for high search engine rankings.
Final tip: are you not hitting your sales targets or your ads are not performing? Get an expert marketer to support you the whole year and help you boost your sales today!
This article was brought to you by…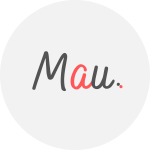 Mau is a Senior Digital Marketing Specialist with 15+ years helping clients solve their digital marketing challenges. Mau is a certified Facebook & Adwords Professional, Certified SEO Consultant and industry speaker. Mau trains marketers via Strategy Workshops & Training Sessions inc his popular Digital Marketing Plan & Social Media Plan templates. Subscribe to Mau's e-newsletter connect on LinkedIn Instagram Facebook