BEST 22 LINKEDIN PROFILE TIPS FOR MARKETING JOB SEEKERS IN 2018
In today's employment market, wise marketing career candidates use their LinkedIn profile as a networking tool to promote themselves. When you apply the principles outlined in the below LinkedIn Profile Guide for marketing candidates, you will effectively position yourself to be discovered for opportunities to further your marketing career. You will also establish a presence within your industry, nurture mutually-beneficial professional relationships and promote a positive impression of your professional brand to all of your audiences – including those seeking a candidate with your skill set.
Whether or not you are interested in or hired for a position, the only certainty is that recruiters and potential employers will read your LinkedIn profile. The USA National Association of Colleges and Employers Survey confirmed that 92% of recruiters reported using LinkedIn as part of their candidates selection process.
Your LinkedIn profile and interactions can create a positive impression that opens the door to not only marketing opportunities but any other ones. Effectively use your LinkedIn Profile is a powerful starting point for employment discussions that can lead to better marketing roles, mentoring opportunities and more.
Find below the top 21 easy, actionable and highly rewarding tips, changes and additions you can implement today to your LinkedIn profile to ensure employers and recruiters contact you for fantastic job opportunities.
Written by MAU. Senior Digital Marketing Specialist at eDigital.
BEST 22 LINKEDIN PROFILE TIPS FOR MARKETING JOB SEEKERS IN 2018
I encourage marketers and marketing job seekers in all stages of their career to remember that LinkedIn is a powerful professional network, with customisable tools designed to connect you with the audiences you seek. The more active you are and the more connections you have, the easier you will make it for a recruiter to find you and connect you with opportunities to which you may not otherwise gain access. If you cannot be "found" on LinkedIn, you won't be considered for the marketing job opportunities you might be looking for.
Below are our top tips:
1. TARGET RECRUITMENT FIRMS
Many professional recruiters use LinkedIn as one of their primary tools to identify the best marketing candidates for particular positions — many of which are not advertised elsewhere. Recruiters look for candidates with the knowledge, experience, work history, personality and temperament that best fit the corporate culture of their clients, the employers. As the market for specialist marketing talent continues to tighten, more and more employers are turning exclusively to professional staffing firm recruiters to identify talented marketing job seekers in disciplines such as Analytics, Data Science, Digital Marketing, Social Media, Loyalty Programs, E-commerce, Influencer Marketing, Affiliate Marketing, Content Marketing, SEO, Adwords and more.
2. TARGET POTENTIAL EMPLOYERS
Make a list of your top 20 companies you would like to work for and follow them on LinkedIn. Check the articles these companies post. What type of content does the CMO or Head of Marketing publish on LinkedIn? These professionals might be interviewing you so it is great idea to know what marketing topics they are passionate about and make them time to share with their LinkedIn audience. Some of your target companies might be using LinkedIn to search for and contact potential candidates. These firms may or may not post their open positions, so it is important to contact them directly.
3. TARGET PROFESSIONAL PEERS AND FEW LINKEDIN GROUPS 
When you properly maintain and use your LinkedIn profile, it can serve as an important networking tool, and present you and your marketing experience well to your industry peers. Regardless of whether you currently seek a new job opportunity, it's important to maintain your LinkedIn profile, so you are ready if an opportunity presents itself. Industry groups use LinkedIn to promote share relevant information, so it's a good idea to selectively join key industry groups of like-minded marketing professionals. I said "Target few LinkedIn Groups" because realistically, you are not going to have the time to really participate in many.  Join LinkedIn groups that are relevant to your next job. This is a smart strategy for raising the visibility of your profile, and gain access to job opportunities posted for group members.
4. LET RECRUITERS KNOW YOU ARE OPEN TO GET OFFERS AND READY TO START A NEW JOB!
You can share your career goals, including the types of companies and roles you are most interested in, with recruiters on LinkedIn who may have opportunities that match your interests and background. Once you opt to share your career goals with recruiters, users of LinkedIn's Recruiter product will be able to find you based on your shared career interests when they are searching for candidates' profiles. Visit this link to update your career goals and preferences.
5. MAKE YOUR LINKEDIN PROFILE SHINE
Use short paragraphs and bullet points in the summary to make it easy to scan for key information
Below you'll find the descriptions of key LinkedIn profile sections for marketing job seekers. Be sure to fully complete the seven sections in order to achieve Linked All-Star status – a designation that signals you've completed these seven key sections – thus making it easier for recruiters to notice and review your profile.
LINKEDIN PROFILE SECTIONS
Summary
Skills
Experience
Industry
Location
Education
Connections
Recruiters can search for marketing professionals by using filters, or by performing Boolean searches (using key words and "and/or/but" scenarios), or both. Whether or not your profile comes up depends on the criteria for each of these searches. Therefore, it's very important to pay particular attention to your Skill Words, Job Descriptions, Location, and Education/Dates.
6. OPTIMISE YOUR LINKEDIN HEADLINE
By default, your headline appears as your current job title and company name, but you can manually edit it, up to 120 characters. For example, a compelling headline could read: I'm a digital marketer and results-oriented problem solver with a strong background developing cutting-edge adwords campaigns. A headline is required to achieve LinkedIn All-Star status.
7. WRITING "WINNING" JOB DESCRIPTIONS
Are you just publishing your role tasks and responsibilities? What recruiters and potential employers want to read are your actual achievements. So make sure each position actually articulate specific and measurable achievements.
Example: "I project managed our digital media agency relationship which resulted on a 45% ROAS while decreasing media budget 20%".
For your Job Descriptions, carefully choose the words you use to describe each job you've held. If a recruiter uses a Boolean search, your chosen Skill Words don't impact whether your profile comes up. However, the words you use in other areas of your LinkedIn profile, including the Job Descriptions, do influence a Boolean search. When describing your achievements and accomplishments for each past job, ensuring that they include relevant keywords that also describe your ideal next marketing position.
8. RELEVANT EDUCATION FOR YOUR NEXT JOB AT THE TOP
Include all of your post high school education and advanced degrees. According to LinkedIn, profiles that contain education content receive 7 times more profile views. This section is also required for all-star status.
9. YOUR LINKEDIN LOCAL LOCATIONS MATTERS
LinkedIn lists your geographical location based on the location you list for your current job. Edit this to be as location-specific as possible. According to a LinkedIn article, more than 30% of recruiters will use advanced search based on location, so the more details you have the more likely you will be found and connected to your next opportunity. Also, former colleagues may want to reconnect if they have recently relocated or are traveling for work.
Also include your ZIP code, not just a generality such as "Sydney Area", in the Settings section of your profile, since recruiters often use radius-based searches that use postal codes to perform candidate searches.
10. A PROFESSIONAL CLEAR PROFILE PHOTO ALWAYS WINS!
A professional photo increases your presence on LinkedIn, and LinkedIn members who include a profile photo receive 21x more profile views and up to 36x more messages. A photo helps extend the power of your resume, if you use a photo that serves to project your professionalism, competence, likability, and integrity. Use a photo with medium to high resolution, ideally cropped to 400×400 pixels. Consider choosing a background that's clutter-free, white or colorful to make your personality stand out. A profile photo is required to achieve LinkedIn All-Star status.
11. PUBLISH A MEMORABLE BACKGROUND COVER IMAGE 
A memorable cover image surely will take people's attention and spark curiosity about your professional profile. Read "Best background photo ideas" article for some inspiration and find the most optimal Linkedin background photo image size
Below is my cover image: watermelon. Why? I love watermelon and healthy lifestyle and the "red" colour match my personal branding. I am sure not many LinkedIn profiles might have watermelons on them.
12. WRITE A SUMMARY THAT PEOPLE WILL READ!
Your summary serves as an introduction and one of the first impressions you project within your LinkedIn profile. This where you can expand your headline and reinforce your specialties, strengths, experience, and personality. You may use between 200 and 2,000 characters, but I recommend using short paragraphs and bullet points, to make it easy for people to quickly scan for key information. Use the keywords you see in descriptions of marketing jobs you desire, and avoid industry jargon that doesn't add value. If you are open to considering new opportunities, disclose what you desire in your Summary. This will cut down on contact from recruiters working to fill positions that don't interest you.
13. CHOOSE THE RIGHT SKILL WORDS
Skill Words are pre-identified by LinkedIn; you simply select the ones that apply to you. Be sure to choose the most relevant Skill words, and update them as you gain experience or focus your specialty. If you added a Skill word when you first graduated but it's no longer applicable (for instance, if you learned Google Analytics at University but haven't used it in 10 years), remove it from your list of Skill words. You can add up to 50 skills to your profile, and order them by relevance. At least three skills are required for LinkedIn All-Star status.
Recent statistics compiled by LinkedIn reveal that members with 5 or more skills listed are contacted (messaged) up to 33x more by recruiters and other LinkedIn members, and receive up to 17x more profile views.
14. PUBLISH RELEVANT EXPERIENCE TO YOUR NEXT JOB
To achieve higher-visibility LinkedIn All-Star status, include your current position and job description, as well as two prior positions. Ideally, list three positions you've had in the last 15 years that were most relevant to your career goals and the job you desire next. To help recruiters to find you more easily, select from job titles that LinkedIn provides. Don't use a title you create, since it may be too specific or difficult to associate with common job titles.
15. GET CONNECTED WITH THE RIGHT PROFESSIONALS
Harness the power of your network by making quality connections. Make a list of the top 50 companies you would like to work for and check out the Departments Manager you want to work for. Has he written any article or given any presentation you could thank him for? One of the most powerful ways I have connected with more than 6000 professional marketers is by just adding something I like about their articles or presentations.
"Thanks Tom for your "XWZ" article. Your insights are so useful I have been applying them on….."
Did you notice how I am using [name] [your] [your] then action? With this strategy I guarantee you "Connection" request will always be accepted! I am not asking for anything, I am not saying anything generic. This is a real authentic and yet short request. I do not even put my name or "Look forward to bla bla bla". Not need for it.
You could also use LinkedIn's Search feature to research firms where you've worked to identify potential connections with current and former employees. Also pursue connections with which you have education in common, by searching for peers from the schools you list in your education section.
16. PUBLISH KEY CERTIFICATIONS THAT MATTER FOR YOUR NEXT JOB
List any professional certifications that support your career goals and reinforce your capabilities and credibility. If you are applying for a job that will require a lot of Adobe Analytics Tag management (for example) you might want to add a certification you have completed on this specific field.
Browse our range of Digital Marketing Courses in more than 15 fields.
17. YOUR TOP 3 PROJECTS HIGHLY LINKED TO YOUR NEXT JOB'S CHALLENGES
This often-overlooked section is where you can list the details of key projects associated with previous relevant positions you've held, and include other people who worked with you on the project if they are connected to you on LinkedIn. Use brief sentences or bullet points to reinforce the value you contributed to each project, as it relates to your skill set and marketing expertise.
18. ENDORSE YOUR COLLEAGUES TO GET ENDORSED BACK
Most recruiters pay attention to endorsements, make sure you are being endorsed for those key skills you want to be seen as an expert. When someone endorses you a for a particular skill, their profile is then linked to yours, which raises their profile and makes them "more findable" so it is a great idea that you also endorse your colleagues, assistants and leaders you have worked with.
When reviewing LinkedIn candidates profiles; I look for great endorsements and references. The most common flaw are LinkedIn profiles which are out-of-date or incomplete –  Reynah Fernandes, Founder Smart Talent Group
19. GET RECOMMENDED!
Most of the time new graduates or young marketers do not know how to ask for a recommendation. I like to always like to ask for a recommendation face-to-face specially once you have completed a very successful project or job. You could say something like:
"Is it ok to send you a Linkedin recommendation request?. I would really like your recommendation on my Linkedin profile!"
Some people are lazy and might ask you to write the recommendation you want which is fine. Just make sure when you write it you let them know that they can edit it with their own words.
20. WRITE ARTICLES ON LINKEDIN PULSE
You do not have to be a marketing guru to offer a tip, an alternative or a solution to a specific problem, issue or challenge another marketer might be having. Start with one article on LinkedIn Pulse. Choose a topic you want to be known for and that potential employers and or recruiters might be interested to read your views about it.
I have only written two articles for LinkedIn Pulse and being this one the second one. The first article I wrote was about the best header image size for LinkedIn articles which made sense to be published on Linkedin Pulse. So far, this article has been clicked by more than 1.5k Linkedin Users.
If you are already a marketer with a blog or a website you might want to publish a "teaser" article that links to the full version of your full version article on your blog or website. This is exactly what I have done with this article – only offering a teaser article on LinkedIn Pulse that links to this article on eDigital website.
21. GET FEEDBACK ABOUT YOUR FINAL LINKEDIN PROFILE VERSION
For only USD$99, eDigital offers professional LinkedIn Profile audits only for marketing job seekers. To find out more contact us.
ANSWERS TO JOB SEEKERS LINKEDIN FREQUENT ASKED QUESTIONS 
Is My LinkedIn Profile a Substitute for My Resume?
As an marketer, your LinkedIn Profile is not a substitute for a traditional resume that's formatted into a one or two page PDF file. Your LinkedIn profile does, however, serve to enhance your resume, and promote you to audiences including professional recruiters. Your resume offers the chronological details of what you've accomplished, while your LinkedIn profile illustrates who you are as a professional person. Your profile needn't be as detailed as your resume, but make sure it has enough information so you can be found in recruiter's searches. To do this, review job descriptions of positions that are of interest to you, and incorporate appropriate and relevant skill words into your profile. Add your resume as a PDF attachment to your LinkedIn profile.
How Often Should I Update My LinkedIn Profile?
To maximize the return on your networking investment, it's important to maintain an updated LinkedIn profile. At a minimum, review and update it at least once a year, and more often if you're actively searching for new marketing employment opportunities, or when significant changes occur.
How Can I silently let recruiters Know I'm Open to Opportunities?
If you are considering a career move, you can discreetly let recruiters know you're an Open Candidate on your LinkedIn profile, in the Career Interests section within Your Dashboard. NOTE: Only you can see this section, and LinkedIn never displays that you're an Open Candidate on your public profile.
When you use the Open Candidate option, be sure to completely fill out your preferences regarding the kinds of positions and locations you'd consider. This helps to clarify your interests for recruiters, and increases how seriously you will be considered by recruiters who review your profile. It also decreases the likelihood of being inundated with information about jobs you'd never consider. By making the effort to provide additional information, you indicate that you're not a passive job seeker; you're someone who will most likely reply to a recruiter who presents a targeted, appealing opportunity.
Once you've found a new position, just remember to turn off your "Open Candidate" status!
What Can I Do to Raise Awareness of my Profile to recruiters and employers?
Create a Custom URL for Your LinkedIn Profile. It's much easier to publicize your profile with a customized URL for your LinkedIn Public Profile, such as linkedin.com/in/yourname, instead of settling for the string of numbers that LinkedIn automatically assigns when you register your account.
Complete Every Section of Your LinkedIn Profile. Much like your traditional resume shouldn't have "holes" of missing information, it's important to complete as many sections of your LinkedIn profile as possible, to fully present yourself.
Include Your Resume. If you're actively seeking a new marketing position, include a resume with your LinkedIn profile (or at least listing an email or phone number on your profile). Your resume can provide more specific details, and will enable rapid contact by a recruiter interested in speaking with you. It is vitally important that the information presented in your resume and your LinkedIn profile are consistent and up-to-date.
Consider Adding Multimedia to Your Summary. In some cases, photos and videos can help to showcase your work. Consider adding photos, videos, and slideshow presentations to your profile summary. Provide an example of you in action, delivering a presentation, explaining a solution, or more.
LINKEDIN ETIQUETTE AND TIPS FOR MARKETING AND JOB SEEKERS
MAKE MEANINGFUL CONNECTIONS AND HELP YOUR COLLEAGUES 
Invest your time and effort to make meaningful professional connections. When inviting a contact to connect, create a personalized message instead of using the default LinkedIn invitation message. If a recruiter presents an opportunity that doesn't currently interest you, help a colleague by forwarding them the InMail message, with a friendly offer of information. Develop a reputation of integrity and helpfulness by selectively offering to introduce connections who share common goals.
KEEP YOUR WRITING STYLE CONSISTENT – USE FIRST PERSON TENSE
Your traditional resume is written in the third-person tense, but it's completely acceptable – and can appear more inviting to readers – to use first-person tense on your LinkedIn profile. For example, "I'm a results-oriented engineer with a proven record of solving problems… ", not "Jane Doe is a …" You can use any writing style you choose, but remember to maintain a consistent "voice" and style throughout your profile.
RESPOND TO A RECRUITER'S REQUEST EVEN IF YOU ARE NOT INTERESTED IN A POSITION
If you're not interested in a position that a recruiter presents, it's important to reply to him or her, to demonstrate your professionalism and maintain a relationship, in the event that a more desirable referral becomes available. LinkedIn makes it easy to simply reply "no thanks". You can also let the recruiter know what types of opportunities you are interested in hearing about, or let the recruiter you will keep their contact information for future use.
DONT APPLY FOR JOBS THAT CLEARLY DO NOT FIT YOUR SKILL SET
This seems obvious, but it happens frequently and leaves a bad impression with a recruiter that either you didn't thoroughly review a job description, you lack attention to detail, or you apply to every job you see, which is careless and wastes everyone's time.
INCLUDE YOUR RESUME WHEN RESPONDING TO A RECRUITER OR POTENTIAL EMPLOYER 
When you reply to a job posting, avoid just sending your LinkedIn profile; include your resume whenever possible. In order to have the most productive conversation, a recruiter generally wants your resume in hand. What's more, your resume will be required before the recruiter can present you to the hiring manager. Not sending your resume only serves to slow the process down.
OK, BY NOW YOUR LINKEDIN PROFILE SHOULD HAVE LANDED YOU AN INTERVIEW!
MY LAST TIP FOR YOUR INTERVIEW IS THIS ONE…
22. JUST BEFORE THE INTERVIEWER WRAPS UP THE INTERVIEW
You use this tip towards the end of an interview when they ask you if you have any questions, then you can say…
" Yes, obviously I would love to get this job, but when you are thinking down the line whether you hire me or hire someone else, how would you know a year from now whether or not you made a great choice, what would that person have to had done to have been an excellent employee"
This shows that you took the initiative to know what it takes to be a successful employee. This also, allows them to look at you and imagine a great employee with your face in front of them.
BEST LINKEDIN PROFILE TIPS FOR MARKETING JOB SEEKERS 2018
was brought to you by…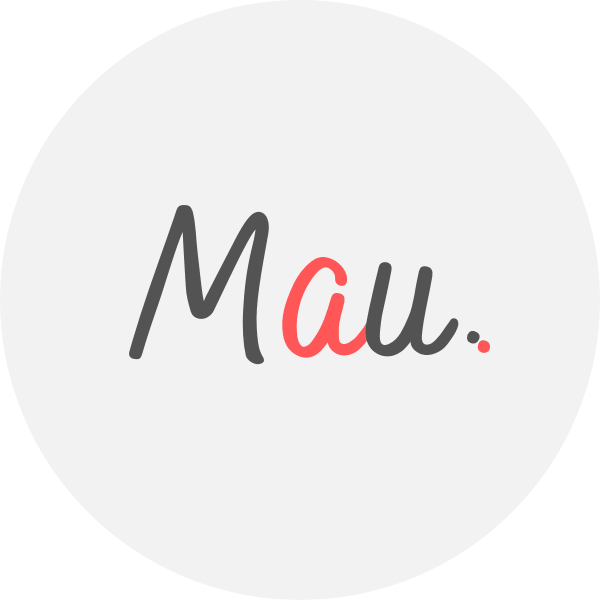 Award Winner Digital Marketer, top Linkedin Influencer, Certified Facebook / Adwords Professional, Certified SEO Consultant, StartUp Investor, Writer, Speaker. 15+ years optimising some of Australia's top brands. MAU.trains marketers via Strategy Workshops & Training Sessions inc his popular Digital Marketing Plan & Social Media Plan templates. MAU. enjoys football, latin music & hiking while teaching Digital Marketing or completing creative photography briefs and conceptual photography assignments. Subscribe to MAU.'s e-newsletter connect on LinkedIn Instagram Facebook
eDigital – Australia's "Digital Marketing" Destination
Share your opinion below 😀 ⇓