THE TOP 30 PHOTOGRAPHY HASHTAGS FOR INSTAGRAM 2021
Find the top most popular photography hashtags for Instagram 2021. Post your Instagram images and photos with the best photography hashtags in 2021. Find below the top 30 photography hashtags for 2021. Written by Mau. Senior Digital Marketing Specialist at eDigital.
Uncover the top 30 most popular photography hashtags for Instagram 2021 below…
🔥 Trending > How to write a creative photography brief
THE TOP 30 PHOTOGRAPHY HASHTAGS FOR INSTAGRAM IN 2021
Before you start using some of the below most popular photography hashtags on Instagram, you may want to also use some niche, unique photography hashtags that will connect you to your exact audience.
For example, if you provide photography services for companies in New York, you may also want to use "photography" "NYC" related hashtags.
Publishing popular photography hashtags will surely bring you likes to your Instagram content, it may not be enough to reach your desire audience.
CUSTOMER SEGMENTATION IS KEY
If you want to have – let's say – 30 great exclusive clients per week, then you do not necessarily need thousands of "likes" and "followers" on Instagram.
You may decide to reach – let's say – mums with babies between 30-40 years old who are looking for baby photography in San Francisco's Haight Ashbury area. That's quite niche and that could be enough business for you. Then you will use far better hashtags as you know the exact people you want to reach.
Need Instagram marketing strategy support? We run online workshops where we can look at how to improve your Instagram marketing.
Photography hashtags are also combined with:
WHAT ARE THE MOST POPULAR PHOTOGRAPHY HASHTAGS ON INSTAGRAM IN 2021?
That was the question I asked myself while I was completing the ultimate driving Brisbane to Cairns road trip visiting the best stops for a few months and wanted to find popular photographic spots and lookouts. 
I was surprised many photographers I met on my epic road trip were not using some of the most popular Instagram photography hashtags to amplify and reach more followers and new potential customers.
I have done the research for you so you can start using some of the top 30 most popular photography hashtags for Instagram listed below…
Last updated: Jan 2021 | m = million | k = thousands
⭐️ Popular read > The best baby photography ideas – newborn
#photooftheday 944m
#photography 790m
#photo 409m
#photographer 210m
#naturephotography 166m
#travelphotography 159m
#photoshoot 146m
#streetphotography 97m
#foodphotography 83m
#fotografia 76m
#foto 63m
#portraitphotography 59m
#photos 58m
#landscapephotography 53m
#photoshop 46m
👍🏼 Marketers are also reading > The top photography types & styles used for Marketing
#weddingphotography 40m
#photograph 35m
#photographylovers 30m
#filmphotography 30m
#canonphotography 30m
#fashionphotography 27m
#mobilephotography 27m
#photogrid 26m
#wedding photographer 21m
#architecturephotography 19m
#wildlifephotography 19m
#travelphoto 16m
#nightphotography 16m
#fotos 15m
#photograpm 15m
POPULAR PHOTOGRAPHY HASHTAGS COPY PASTE 2021
#macrophotography 15m
#photographie 14m
#photographers 13m
#dogphotography 13m
#urbanphotography 13m
#photoart 13m
#bnwphotography 12m
#analogphotography 12m
#photographyislife 12m
#photographeveryday 11m
#photographyeveryday 11m
#photographylover 11m
#newbornphotography 10m
#photooftheday 10m
#toyphotography 10m
🐳 Just in > How to price for a photography assignment
#sunsetphotography 10m
#photoshooting 10m
#photographysouls 10m
#blackandwhitephoto 10m
#foodphoto 9m
#naturephoto 9m
#photoofday 9m
#familyphotography 9m
#indianphotography 9m
#flowerphotography 9m
#photographers_of_india 9m
#babyphotography 8m
#weddingphoto 8m
#photographyislifee 8m
#carphotography 8m
30 POPULAR PHOTOGRAPHY HASHTAGS FOR REELS
#birdphotography 8m
#yourshotphotographer 8m
#portraitphotographer 7m
#streetphotographer 7m
#photobooth 7m
#photosession 7m
#phonephotography 7m
#dronephotography 7m
#bookphotography 7m
#animalphotography 7m
#fotografía 6m
#cityphotography 6m
#artphotography 6m
#skyphotography 6m
#photomodel 6m
⭐️  Top article > The best photography angles
#photographs 6m
#photoaday 6m
#fashionphotographer 6m
#catphoto 5m
#photo_jpn 5m
#photojournalism 5m
#photochallenge 5m
#photodaily 5m
#photoday 5m
#photoeveryday 5m
#photographylife 5m
#photographysouls 5m
#photographyart 5m
#photographerlife 5m
#photographyart 5m
GREAT 30 PHOTOGRAPHY HASHTAGS FOR INSTAGRAM
#travelphotograher 4m
#familyphotographer 4m
#photogenic 4m
#photography📷  4m
#photograpy 4m (misspell)
#streetphotographers 4m
#naturephotographer 3m
#nycphotographer 3m
#photographe 3m
#photostudio 3m
#fotostumblr 3m
#fotoshooting 3m
#astrophotography 3m
#35mmphotography 3m
🚀 Most view today > The best stock free photography websites
#creativephotography 3m
#foodphotographer 2m
#amateurphotographer 2m
#lifestylephotographer 2m
#photographersofinstagram 2m
#photographyaddict 2m
#photographyoftheday 2m
#photographyoftheday 2m
#photoshot 2m
#musicphotographer 1m
#wildlifephotographer 1m
#photographerslife 1m
#fotografiaartistica 1m
#photographylove 1m
#elopementphotographer 1m
GOOD 30 PHOTOGRAPHY HASHTAGS INSTAGRAM
#miamiphotographer 1m
#atlantaphotographer 1m
#chicagophotographer 1m
#londonphotographer 1m
#torontophotographer 1m
#pnwphotographer 1m
#utahphotographer 1m
#losangelesphotographer 1m
#destinationphotographer 1m
#weddingphotographers 1m
👍🏼 Editor's pick >  The best tips when writing a creative brief for a photoshoot
FINAL PHOTOGRAPHY HASHTAGS TO CONSIDER 
✪ Expert tip: Add popular hashtags to your Instagram videos and stories to increase your chances of being displayed on the Instagram explore page using the hashtag sticker (you can only add one hashtag) or use the text tool (you can add up to 10 hashtags), you can even hide them by placing a sticker on top of them or use the colour tool to make the hashtags invisible but still findable" Mau
NICHE 30 PHOTOGRAPHY HASHTAGS
👨🏻‍💻 Marketing are loving > The best Linkedin profile photo ideas & styles
✅   What you need to know about > The best photo editing software – list
NEXT
Last note: Is your marketing not reaching your sales targets? Stop wasting your money on marketing that is not performing? Find how you can increase your sales with our eCom boost program!
THE 30 MOST POPULAR PHOTOGRAPHY HASHTAGS FOR INSTAGRAM
was brought to you by…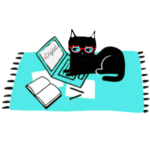 Mau is has been meowing digital marketing for 16+ years. A certified Facebook, Google Ads, SEO specialist and keynote speaker; Mau also offers marketing strategy support & digital marketing training. Mau's Digital Marketing Plan & Social Media Plan templates are used by hundreds of marketers. Subscribe to Mau's newsletter or connect on Linkedin Instagram or Facebook