THE TOP 30 NEW YEAR'S INSTAGRAM HASHTAGS 2021
Find the most popular New Year's Instagram hashtags 2021. Copy-paste top New Year's hashtags for Instagram images, photos & videos in 2021. Find below the top 30 New Year's Instagram 2021. Written by MAU. Senior Digital Marketing Specialist at eDigital.
THE TOP 30 NEW YEAR'S INSTAGRAM HASHTAGS 2021
Use the below hashtags to increase your chances for your 2021 New Year's celebration photos and images to go viral on Instagram.
If you need, Instagram marketing strategy support, we run online workshops where we can look at how to improve your Instagram marketing.
THE LIST- THE TOP 30 NEW YEAR'S INSTAGRAM HASHTAGS 2021
#happynewyear
#happynewyear2021
#happynewyeareveryone
#happynewyeartoall
#happynewyeareverybody
#happynewyeartome
#happynewyeartoyou
#happynewyearbitch
#happynewyearbitches
#happynewyearinadvance
#happynewyears
#happynewyears2021
#happynewyearseve
#happynewyearseve2021
#newyearseveparty
Into fitness? Check out the most popular Fitness Hashtags for Instagram
#newyearsparty2021
#happynewyearscelebration
#newyear
#newyear2021
#newyearcelebration
#newyearcelebration2021
#newyears
#newyears2021
#newyearscelebration
#newyearscelebration2021
#newyearseve
#newyearseve2021
#nycelebration
#nycelebration2021
#celebratingnye
Do you sell food? Check out the Top Most Popular Food Hashtags on Instagram
OTHER POPULAR NEW YEAR HASHTAGS 2021
#celebrationnye2021
#celebratingnewyear
#celebratingnewyear2021
#newyearsresolution
#newyearsresolution2021
#newyearsresolutions
#newyearsresolutions2021
Do not miss > Most popular travel hashtags on Instagram
✪ Expert tip: Add popular hashtags to your Instagram Stories to increase your chances of being displayed on the Instagram explore page using the hashtag sticker (you can only add one hashtag) or use the text tool (you can add up to 10 hashtags), you can even hide them by placing a sticker on top of them or use the colour tool to make the hashtags invisible but still findable" Mau
NEXT
Final tip: Is your marketing not bringing the sales you want? Would you like to stop wasting your money on ads not performing? Find how you can increase your sales with our eCom boost program!
This article was brought to you by…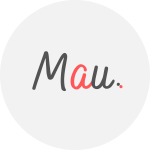 Mau is a Senior Digital Marketing Specialist with 15+ years helping clients solve their digital marketing challenges. Mau is a certified Facebook & Adwords Professional, Certified SEO Consultant and industry speaker. Mau trains marketers via Strategy Workshops & Training Sessions inc his popular Digital Marketing Plan & Social Media Plan templates. Subscribe to Mau's e-newsletter connect on Linkedin Instagram Facebook