THE MOST POPULAR WEDDING HASHTAGS FOR INSTAGRAM 2021
Find the top most popular 2021 wedding hashtags for Instagram. Copy-paste the best hashtags for newly married couples, for trending weddings, marriage ceremonies, matrimony, nuptials, bride, hens nights and bucks nights. Written by Mau. Senior Digital Marketing Specialist at eDigital.
eDigital's Instagram Virtual Assistants have just completed the research that uncovers the top 30 most popular wedding hashtags for Instagram in 2021.
THE 30 MOST POPULAR WEDDING HASHTAGS FOR INSTAGRAM 2021
Wedding businesses, products and services are copy-pasting some of the below most popular and trending Instagram wedding hashtags to lure newly engaged couples to pick up the phone, book a wedding service or place an online order.
WHAT ARE THE MOST POPULAR WEDDING HASHTAGS ON INSTAGRAM IN 2021?
You can start using some of the top 30 most popular wedding hashtags for Instagram listed below…
m = million posts
#wedding 207.6m
#bride 69.3m
#weddingdress 43.6m
#weddingday 42.4m
#weddinginspiration 27.1m
#bridetobe 21.2m
#engagement 18.2m
#weddingplanner 17.1m
#engaged 15.7m
#weddingideas 12.6m
#weddingmakeup 11.3m
#weddingplanning 8.9m
#weddingcakes 8.8m
#weddingcake 8.8m
#weddinghair 8.1m
🔥 Trending > The most popular Valentine's Day hashtags for Instagram
#weddinggown 6.2m
#weddingstyle 6.9m
#engagementring 6.2m
#weddingdetails 4.7m
#weddingring 3.6m
#weddingceremony 2.8m
#weddingceremony 2.8m
#weddingdecoration 2.6k
#bridemakeup 2.4m
#realwedding 2.4m
#bridalgown 2.3m
#weddingjewellery 2.3m
#weddingfashion 2.3m
#bridalparty 2.2m
#weddingshoes 1.5m
Selling food for wedding parties? Download this best Allergen Guide Sheet Template for food and restaurant business owners.
THE TOP 30 TRENDING WEDDING HASHTAGS ON INSTAGRAM
#weddingband 1.2m
#weddingaccessories 1.1m
#weddingcelebrant 0.13m
#justengaged 0.99m
#weddingdj 0.97m
#firstdance 0.97m
#weddingdesigner 0.92m
#realbride 0.9m
#weddingshoot 0.9m
#happybride 0.6k
#weddingmusic 0.57m
#weddingdance 0.54m
#weddingevent 0.51m
#newlyengaged 0.5m
#weddingentertainment 0.41m
#weddingtips 0.41m
#weddingsinger 0.4m
#weddingexpo 0.35m
#bridaldesigner 0.34m
#weddingfair 0.33m
#maidofhonour 0.32m
#weddingvows 0.31m
#celebrant 0.29m
#weddingheels 0.16m
#weddingsong 0.13m
#weddingadvice 0.13m
#weddingfestival 0.06m
#weddingshowcase 0.06m
#weddingsongs 0.05m
#weddingplaylist 0.01m
GREAT 30 USEFUL WEDDING HASHTAGS TO COPY-PASTE
#bridesmaid
#bridesmaids
#bridesmaiddress
#bridesmaiddresses
#groom
#groomsmen
#groomstyle
#weddingfilm
#weddingvideo
#weddingvideography
#weddingvideographer
#weddingcinematography
#weddingcinematographer
#weddingflorist
#weddingflowers
#weddingbouquet
#bridebouquet
#bouquet
#peonies
#weddinghairstylist
#weddinghair
#weddinghairpiece
#weddingheadpiece
#weddingupdo
#bridalhair
#bridesmaidhair
#weddinginvitation
#weddingstationery
TOP WEDDING HASHTAGS 2021
#weddinginvite
#weddingmakeupartist
#weddingmakeup
#weddingbeauty
#bridalmakeup
#bridesmaidmakeup
#weddingstylist
#weddingstyle
#weddingdecor
#weddingstyling
#weddingcolours
#weddingplanner
#weddingtransport
#weddingcar
#weddingceremony
#weddingarch
#weddingarbour
#weddingceremonyideas
#weddingaisle
#weddingreception
#receptiondecor
#weddingcentrepiece
#tablesetting
#tablescape
#weddingflowers
#weddinglighting
#weddingreceptionideas
#stylewedding
#stylebride
BEST WEDDING HASHTAGS
#styleweddingideas
#styleweddinginspiration
#beachbride
#beachwedding
#beachweddingideas
#bohobride
#bohowedding
#bohoweddingideas
#classicbride
#classicwedding
#classicweddingideas
#diybride
#diywedding
#diyweddingideas
#handmadewedding
#weddingdiy
#elegantbride
#elegantwedding
#elegantweddingideas
#funwedding
#funweddingideas
#modernbride
#modernwedding
#modernweddingideas
#outdoorwedding
#gardenwedding
#gardenweddingideas
#romanticwedding
#romanticweddingideas
#rusticbride
#rusticwedding
#rusticweddingideas
#vintagebride
#vintagewedding
#vintageweddingideas
TRENDING WEDDING PHOTOGRAPHY HASHTAGS
#weddingphotography 39.8m
#weddingphotographer 21.4m
#weddingphotos 3.1m
⚡️ Trending: Wedding influencers have also been using some of the most popular TikTok hashtags to acquire new fans and build their wedding businesses.
"Test hashtags which describe your ideal customer like #luxurywedding #beachwedding, etc"
Check out > Most popular travel hashtags for Instagram
"Add hashtags to your Instagram Stories to have chances of being displayed on the Instagram explore page using the hashtag sticker (you can only add one hashtag) or use the text tool (you can add up to 10 hashtags), you can even hide them by placing a sticker on top of them or use the colour tool to make the hashtags invisible but still findable"
NEXT
Last note: Is your marketing not reaching your sales targets? Stop wasting your money on marketing that is not performing? Find how you can increase your sales with our eCom boost program!
MOST POPULAR WEDDING HASHTAGS ON INSTAGRAM
was brought to you by…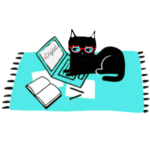 Mau is has been meowing digital marketing for 16+ years. A certified Facebook, Google Ads, SEO specialist and keynote speaker; Mau also offers marketing strategy support & digital marketing training. Mau's Digital Marketing Plan & Social Media Plan templates are used by hundreds of marketers. Subscribe to Mau's newsletter or connect on Linkedin Instagram or Facebook