HOW TO DOWNLOAD AN INSTAGRAM STORY?
Find out how to quickly and easily download an Instagram story. Instagram Stories are one of the newer popular features on Instagram. It all started with Snapchat stories and now we have this option on Instagram and Facebook too. On Instagram, you can create a story by making a live video or creating Boomerangs. Boomerangs are basically GIF-like photos played backward and forwards over and over. So, "The Stories" are only available for you to see for 24 hours. But what if you want to see those stories again after some time? Can you somehow save them? Yes, you can. It is possible to save your friend's stories by using Android or iOS apps for your phone, but the simplest and most efficient way to save them is saving them on your computer by using an Instagram Story Downloader Tool.
The below tools will have a box where you can type the username and the "download Instagram stories" button. Simply type in the username of a friend whose story you wish to download and press the "download Instagram stories" button.
TOP TIPS WHEN DOWNLOADING INSTAGRAM STORIES
It is quite important to remember that you should type in the USERNAME and not the actual URL of your friend's profile. So, if your friend's username is, for example, John, his URL will be instagram.com/john. You just need to type in "john", not the entire URL.
The account from which you are planning to download stories MUST be public.
Written by MAU. from eDigital Agency.
HOW TO DOWNLOAD AN INSTAGRAM STORY
OPTION 1: INSTALL CHROME IG STORY EXTENSION ON YOUR CHROME BROWSER  
You can view and download Instagram Stories from your Chrome browser.This extension injects your friends' Instagram Stories into your feed on the Instagram.com desktop website. Key features:
Download Stories. Right click the icon of the Instagram user to download their story. The user won't know you've seen or downloaded their story. You won't show up in their seen list.
Search for Stories. You can search for users, hashtags, and places and see their stories.
View Stories of users you don't follow. You can go to any user's public profile and watch their story, even if you don't follow them.
Watch Live Videos and Live Video Replays
Watch Location and Hashtag Stories #⃣
You can learn more about how this extension works.
You can view the source code of this extension.
OPTION 2: VISIT STORIES IG AND SIMPLY DOWNLOAD THE INSTAGRAM STORY
Steps:
Visit Stories IG website.
Enter Instagram User name.
The tool will find the latest story.
Click on the download link
Viola! You have downloaded the instagram story!
HOW TO VIEW INSTAGRAM STORIES
You can do this by using the Instagram app on your phone, or by visiting the Instagram website: instagram.com. If there is an Instagram story from some of the people you follow that you haven't yet seen you will notice a colorful ring around their profile picture. If you are to view someone's Instagram story by using the Instagram app, you need to open the app and you will notice that the stories appear in a row at the top of your feed. To see someone's Instagram story you just need to tap their profile picture at the top of the feed.
HOW INSTAGRAM STORIES WORK?
When you start viewing someone's story from the top of the feed, the stories will automatically scroll from one person's to the next person's story. You can swipe left or right to skip between Instagram stories or you can swipe down or tap x in the top right angle to exit stories and return to feed. If you are using the internet address instagram.com to view Instagram stories, they will appear at the top of the feed if you are visiting the website from your mobile phone or on the right side of the feed if you are using your computer.
You need to tap or click on the story to view it. Use arrows to skip to the next story and select the x on in the top right angle to exit and return to feed.
Remember that when you are watching someone's story they will know that you have seen it.
HOW TO VIEW INSTAGRAM STORIES ANONYMOUSLY?
Did you know that you can view someone's Instagram story without them knowing that you have seen it? Yes, you can. You can view stories anonymously. You can do this from your computer by using Stories IG website allowing you to see Instagram stories without notifying the users that you have seen them.
All you need to do is paste the username of the Instagram account you want to spy on into the search bar on our website. You can also download the stories on any kind of device.
If you view the stories using any of these websites, your "seen" will be hidden from the users that have uploaded the story. If you use iPhone or Android, same process applies: visit Stories IG website on your mobile browser and type in the username of the person whose story you wish to see. You don't have to follow that person to see his stories but the profile MUST be public.
WHAT ARE INSTAGRAM STORIES?
Instagram stories is a feature that allows Instagram users to share one photo, multiple photos or videos that are not saved on their profiles and will only be available for viewing for 24 hours and then they will disappear. Instagram Stories will appear in a slideshow (reel) format. Instagram users able to add doodles and text to their Instagram stories same as Snapchat.
HOW TO POST AN INSTAGRAM STORY?
You need to tap the camera button located in the top left corner of your feed or just swipe right from anywhere and then tap or long tap the record button in order to take a photo or record a video.
You can additionally tap Boomerang if you wish to take burst photos that will loop forward-backward or you can swipe left and go hands-free.
Once you have recorded your story you can tap a doodle, sticker, or text icon if you wish to add effects to your Instagram story.
When you finish creating your Instagram story you can choose to save it to your phone or share it. The story will be available for 24 hours and you will be able to see who saw it.
You can also hide your story from certain users by tapping the settings/more button on your profile and from there selecting Story Settings option. When you do that tap Hide Story From and then select the people you wish to hide your Instagram story from.
HOW TO DOWNLOAD AN INSTAGRAM STORY
was brought to you by…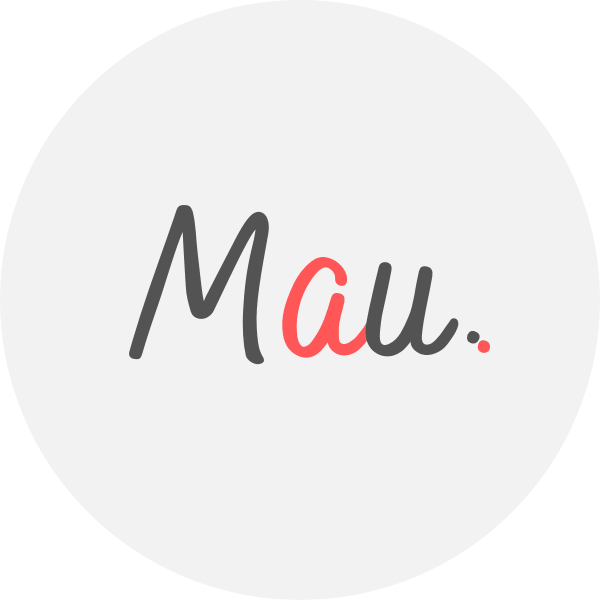 MAU. is an Award Winner Digital Marketing Specialist, Certified Facebook/Adwords Professional, Certified SEO Consultant, Top Linkedin Digital Marketing Influencer, StartUp Investor, Writer, International Speaker. 15+ years experience optimising some of Australia's top brands. MAU. trains marketers via Strategy Workshops & Training Sessions inc his popular Digital Marketing Plan & Social Media Plan templates. MAU. enjoys football, latin music & hiking while teaching Digital Marketing or completing creative photography briefs and conceptual photography assignments. Subscribe to MAU.'s e-newsletter connect on LinkedIn Instagram Facebook
eDigital – Australia's Most 🏆 Visited Digital Marketing Site
Share your opinion below 😀 ⇓