HOW TO TAG SHOPPABLE PRODUCTS ON INSTAGRAM IMAGES 2018
Yes! Since May 2018, Instagram allow links back to your site! Find below how to tag a product on an Instagram image so users can easily link to your site and buy from you 🙂



HOW TO TAG SHOPPABLE PRODUCTS ON INSTAGRAM IMAGES 2018
Increase your sales by tagging your products on your Instagram images. Since May 2018 Instagram allows businesses to tag their products on their Instagram images and turn them into Shoppable Instagram Feeds! This new feature allows you to tag your products and link back to your website so making easy for your users  to buy them.
You can adding multiple links to a single image that take your users to our websites.
You will recognise a shoppable product tag as they are small shopping bags in the bottom left hand corner of the image (or in the top right when viewed from a profile). When these images are tapped, all of the products for sale will appear. The user can then simply tap on the product of interest which opens a new window with a short description, the price and a link to purchase via your website.
THINGS TO KNOW BEFORE CREATING SHOPPABLE PRODUCT TAGS ON INSTAGRAM
Have the latest version of the Instagram app on your phone.
Your business must have a Facebook Business Page
You must have a Business Profile on Instagram (on the account where you want to tag your shoppable products)
Your Instagram business account location must be in: United States, United Kingdom, Australia, Canada, France, Germany, Italy, Spain, Brazil, Sweden, Netherlands, Argentina, Mexico, New Zealand, Switzerland, Puerto Rico, Ireland, South Africa, Belgium, Austria, Peru, Uruguay, Paraguay, Malta, Ecuador, Panama, Portugal, Poland, Greece, Cyprus, Denmark, Czech Republic, Romania, Norway, Hungary, Bulgaria, Croatia, Finland, Latvia, Lithuania, Slovenia, Luxembourg, Dominican Republic, Belize, Korea and Japan.
STEPS TO GET YOUR SHOPPABLE TAGS AND LINKS ON YOUR INSTAGRAM IMAGES
Step 1: Create a "Shop" section on your Facebook Business page. 
Instagram requires users to have a Facebook Business 'Shop' before you can enable shoppable images on your Instagram Business Account.
HOW TO CREATE A FACEBOOK BUSINESS SHOP
1. Access your Facebook page and look on the left hand side to see if you have a 'Shop' tab. If you do, simply click it and move on to #5 below
2. If you don't have a shop tab, select the 'add a button' button, underneath your cover photo
3. Choose the 'shop now' option, then click 'next'
4. On the next page, choose 'shop on your page', then select 'finish'
5. Navigate back to your Facebook Page. You should now see a 'shop' tab on the left sidebar. Click that tab and select 'set up shop', then follow the instructions and fill it with the products you'd like to tag on Instagram.
6. Eventually you will see a page that asks if you would like your customers to check out on Facebook or to check out on your website. If you have an e-commerce store set up on your website, select that option. That means whenever someone finds a product via facebook or instagram, they'll be directed to your website to pay. If you choose checkout on Facebook, they'll pay through Facebook.
7. Follow the prompts until you see that your shop has been set up. From here you can manually add products, or if you already have a website with products, you can automatically migrate them to your Facebook shop. To do this, simply google "integrate [insert your e-commerce platform] with Facebook shop" and you should easily find step-by-step tutorials to follow. (Here's a tutorial for Shopify & Woocommerce.)
*Note: keep in mind that while you can add services to your Facebook shop, Instagram will only allow you to tag real, physical products in your posts.
Step 2: Connect your Facebook Shop to Your Instagram Account
Once you have your your products listed in your Facebook Shop,  you need to connect your shop to your Instagram so you can tag products. Follow the below instructions:
1. Navigate to your facebook page. Select 'settings' in the top right, then look for 'Instagram' on the left sidebar
2. Log in to your Instagram account
You can also do this from inside Instagram:
1. Go to your Instagram profile
2. Select the settings option
3. Scroll down and select 'linked accounts'
4. Select Facebook, then choose 'share to' and select the appropriate Facebook page (note the difference between Facebook profiles and pages)
Once you have linked your Facebook page to your Instagram account, your shoppable Instagram capabilities will automatically be pending. You must wait until your account is approved before you can use the product tagging features. Instagram states this should take no longer than a few days.
Step 3: Enable Your Shoppable Instagram Feed
Once your Instagram Shoppable account has been approved, you'll see a notification at the top of your Instagram feed when you access the app that reads: "Shoppable Instagram Feed – Getting Started"
Click the 'get started' link, then follow these instructions to finalize the connection between the products in your Facebook Shop to your Instagram account:
1. Select 'products'
2. Select the Facebook shop we created in the previous steps
3. Tap 'done'
Woo! You've just successfully linked your "product catalog" (aka, the products added to your Facebook shop) to your Instagram account! Now, we're finally ready to make your Instagram shoppable!
*Note: if you don't see the alert in the image above, navigate to your profile, select the settings cog and scroll down until you see 'shopping'. If you don't see that, your account has not been approved yet.
Step 4: Tag Products in Your Instagram Posts
Now that all of the functionality of a shoppable Instagram feed is set up, it's time to finally tag your products in your posts! Here's how:
1. Add a photo to Instagram as you normally would (select the + icon, choose your image, add filters, a caption, etc)
2. Select 'Tag Products'
3. Tap the photo where you'd like a product tag to appear, then select the appropriate product from your catalog
4. Tap 'done' and review your post
5. Share your new, shoppable Instagram image!
*Note: when tagging products you cannot also tag profiles.
Viola!
You can now tag your products on your Instagram images! that you upload to Instagram!
No time to do all this? Contact me. I will be happy to help you!
HOW TO TAG SHOPPABLE PRODUCTS ON INSTAGRAM IMAGES 2018
was brought to you by…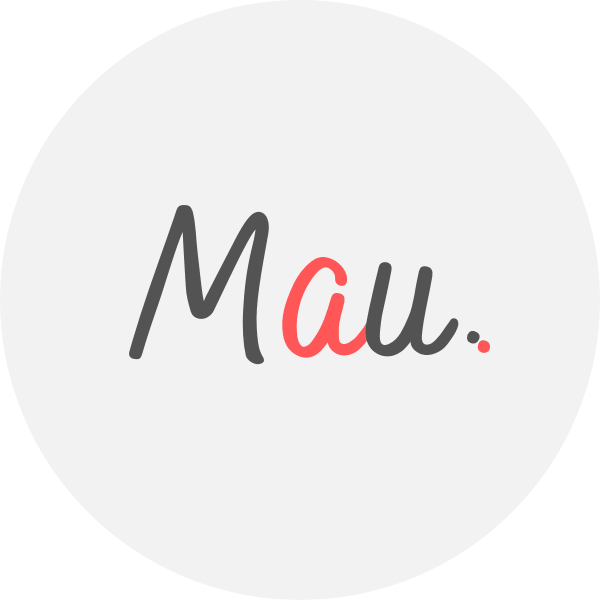 MAU. is an Award Winner Digital Marketing Specialist (Masters in Marketing), Certified Facebook/Adwords Professional, Certified SEO Consultant, Top Linkedin Influencer (6k connections), StartUp Investor, Writer, International Speaker. 15+ years experience optimising Digital Marketing Campaigns. Worked for top brands such as Realestate.com.au, News Limited, The Athletes Foot, Thrifty, NSW Government. MAU. also trains marketers via Strategy Workshops & Training Sessions. His popular Digital Marketing Plan & Social Media Plan templates downloaded by thousands. MAU. travels the world (37 countries visited) while teaching Digital Marketing or completing creative photography briefs and conceptual photography assignments. MAU. speaks three languages, football fan, latin dancer. Subscribe to MAU. e-newsletter or connect on LinkedIn Instagram Facebook

eDigital – One of Australia's Top 5 Most 🏆 Visited Digital Marketing Sites
NOW YOUR TURN!