BEST SHOPPABLE INSTAGRAM TOOLS AND APPS
Nearly 75% of all Internet users are active on social channels today—sharing opinions, ideas, thoughts, and pieces of their lives on social networks. They're talking about your brand on Instagram. It's time to capture those conversations. You can increase conversions by providing a more comprehensive view of your brand and products and giving customers the confidence to purchase right from Instagram.



BEST SHOPPABLE INSTAGRAM TOOLS AND APPS – 2017 LIST
With over 2,000 clients globally, Bazaarvoice helps clients bring the voice of the customer to the center of business strategy, leverage social data to increase sales and acquire new customers, and help you make measurable impact to the bottom line.Bazaarvoice connects brands, retailers and consumers in the world's largest shopper network, delivering ROI through reviews, analytics and targeted media. Pull authentic, moderated social media content into your customer buying experience, building engagement and trust, so shoppers buy more.UK and Australia offices. Contact them to request price. Key features:
Collect, manage, and display social content. Build engaging experiences by pulling social content right into your brand website.
A wealth of social media content – on your site. Given how powerful user-generated content is at earning trust, it should be the centerpiece of brand communication. With Bazaarvoice Curations, it's never been so easy to leverage social content throughout your site.
On-brand content, every time. Bazaarvoice Curations pulls in content from across a wide variety of social platforms, including Instagram, Facebook and Twitter. You can organize the photos, videos, text and links that match your filter preferences in our easy-to-use portal.
Keep your visitors on-site and engaged. You no longer need to send visitors to off-site social destinations in order to showcase user-generated content.
By integrating UGC it directly into your site, you can leverage UGC content power while minimizing the distractions that social networks can provide.
Read: How Debenhams UK Retailer uses User generated content to sustain growth – case study
The best brands today are being built together with customers! Candid's been leading the way since 2012 with visual marketing experiences that delight. Candid with Instagram to help create honest, inspiring e‑commerce experiences powered by real fans. You can implementing instagram 'social proof' with Candid. Packages: $249, $499, $999 per month. Key features:
Candid specialize in helping Apparel, Furniture, Beauty, Outdoor & DMO brands improve UGC usage rates
Cadid tool monitor several signals for each asset to improve performance visibilityC
Candid provides enhanced discovery and spam detection to sift through high-volume hashtags
Candid uses machine learning techniques to streamline moderation over time
Candid connect marketing teams around the globe, enabling content re-usability and localization
Candid platforms can also automate influencer contributions to improve consistency and quality
Need to contact them to request pricing.

(aka Like2buy) Premium enterprise tool. Approx $2.000/month
$50, $100, $300 per month packages.
(from Later) ⚡ eDigital recommended ⚡ starts at $16/month for two instagram accounts, plus the ability to schedule Instagram Posts.
LINKTREE
Linktree is a free Instagram tool for optimizing your Instagram traffic. Using Linktree, you can direct Instagram followers to your blog, your portfolio site, and even your other social media accounts. After connecting Linktree to your Instagram profile, you'll receive a single link to share in your Instagram bio. You can then personalize the look of your Linktree site, and add links and buttons to various webpages. Updating the links in your Linktree is as simple as copying and pasting them into your account, and rearranging them as you see fit.
gotta contact them to get pricing.
Send them an email to request pricing.
Send them an email to request pricing.
SHOPIFY SHOPABLE PHOTOS
Shopping on Instagram was first made possible late 2016 when the platform introduced shoppable photos, but it was limited to only very few brands. Those posts contained links to retailers' websites and hinted at the monetisation potential of Instagram's 600 million daily active users. The sheer size of the app's user base makes Instagram a very attractive platform to sell products. Now, Shopify (e-commerce platform for websites) and Instagram are opening up the integration feature to thousands of merchants, which will allow Instagram posts to be tagged with items for sale. Instagram users who are interested in buying items can tap a link to view and buy it from the seller's online store without leaving the Instagram app.
Shopify has been testing the feature throughout 2017, and the company has confirmed that product tags are only visible to users in the US. Merchants can only sell physical products like food, books, clothing, toys, art, stationery, and electronics. Only five products can be tagged in both new and old posts. Merchants have until 16th October 2017 to get approval from Instagram to use the feature. Shopify confirmed that once the testing phase is completed, shopping on Instagram will be available to everyone.
$49, $99, $199 per month packages.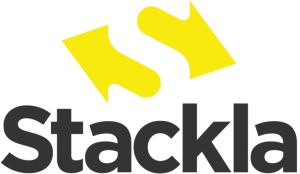 Stackla is an enterprise premium provider.  Australian founded.  Stackla is one of the most complete content aggregation and marketing platforms for serious marketers. Stackla allows you to discover the best user generated content from more than 25 of the worlds most popular social media platforms, blogs, RSS and any custom content source. You can discover content by specific #hashtags, keywords and/or brand mentions. Stackla technology helps you access user generated content from a specific geo-location, ensuring you get the content from the exact places that matter.  You can also use Stackla campaign services to run multi-network social media competitions. Top key features include:
Have the exact UGC content you are interested in ready. Filter content by source, media type, sentiment, location and more. Create custom moderation views, workflows and approval processes. You can also tag and categorise UGC content into your own library. Link content to your product SKUs and create custom CTAs and clickthroughs.
Quick curation process. Reduce moderation time by automating with smart rules. Schedule content publication ahead of time.
Rights Management tool included. Reach out directly to content creators to request explicit permission to use their content. Content creators can approve with a single hashtag reply, or direct them to complete a form to accept your legal T&C's and provide their contact data.
Dynamic Visualisations. Bring content to life with customisable Widgets, big screen displays, interactive maps and real-time data visualisations.
Identify your top brand advocates. know the exact contributors that creating the most engagement with your audience. Rank your content contributors by volume, interaction, sentiment, conversions and more.
Interesting Clients' Case Studies: Virgin Holidays, The Royal Flying Doctor "90 Years of Service", Timeline Widget, The Leading Hotels "Trending Moments" Widget.
Need to contact them to request price.
StoryStream combines content analytics, digital asset management and multi-channel publishing all powered by AI to transform how marketers work. Need to contact them to request pricing.
RELATED >> BEST INSTAGRAM TOOLS – FULL LIST
BEST SHOPPABLE INSTAGRAM TOOLS AND APPS
was brought to you by…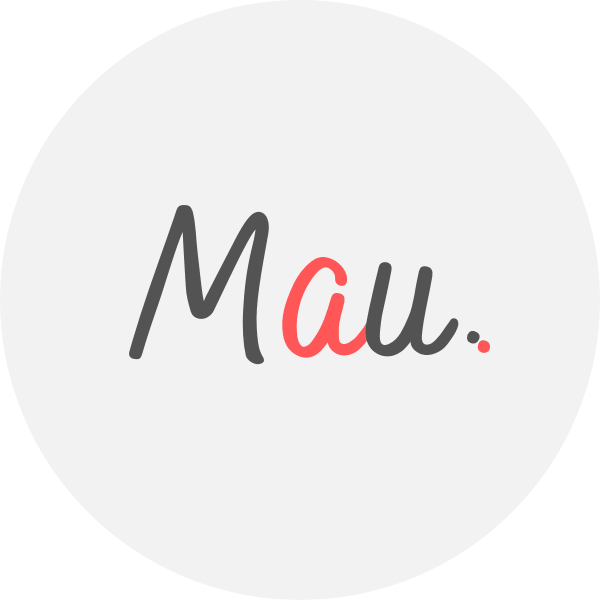 Award Winner Digital Marketer, top Linkedin Influencer, Certified Facebook / Adwords Professional, Certified SEO Consultant, StartUp Investor, Writer, Speaker. 15+ years optimising some of Australia's top brands. MAU.trains marketers via Strategy Workshops & Training Sessions inc his popular Digital Marketing Plan & Social Media Plan templates. MAU. enjoys football, latin music & hiking while teaching Digital Marketing or completing creative photography briefs and conceptual photography assignments. Subscribe to MAU.'s e-newsletter connect on LinkedIn Instagram Facebook
eDigital – Australia's "Digital Marketing" Destination
Share your opinion below 😀 ⇓