THE BEST 7 FREE INSTAGRAM WIDGETS FOR YOUR WEBSITE IN 2021
The best free 7 Instagram widgets for websites, WordPress, Blogger. Best free Instagram widget slider image gallery feed for footer or HTML. Bring your Instagram content into your website with these great social media aggregation platforms. Written by Mau. Senior Digital Marketing Specialist at eDigital.
THE BEST 7 FREE INSTAGRAM WIDGETS FOR YOUR WEBSITE IN 2021
Gather Instagram feeds by any hashtag or brand and display them on any website or digital service to increase time spent on site and drive conversions. Some Instagram widget options, tools and software below…
Forever free Instagram widget for Websites. Embed your Instagram feed on any website with just one line of code with this Embed Social free Instagram feed widget.
Flockler helps marketers like you to display Instagram images, Facebook posts, Tweets, YouTube videos, and more on any digital service to increase time spent on site and drive conversions. AR: 174.2k
Juicer offers a super simple way to aggregate all of your brand hashtag and social media posts into a single beautiful social media feed on your website. Once you've created an account, you can add all the accounts and hashtags you want to appear on your social media feed on your website (note: Juicer's free plan only allows for 2 source accounts or hashtags). Next, just copy and paste the embed code onto any of your webpages or if your website is hosted on WordPress, you can use Juicer's WordPress plugin. AR: 95.3k
Linkedin.bio Instagram image gallery is a way to embed your Linkin.bio page on your website. And it updates dynamically, meaning you never need to worry about having stale social content on your site. AR:4.3k
It's a great way to share user-generated content on your website
It helps site visitors get to know your brand and see your products IRL
It's clickable, shoppable, and trackable (just like Linkin.bio)
Keep your website content fresh—no coding required
Small balloon is one of the World's Most Popular Instagram widgets for WordPress. More than 1.6 million websites use this Instagram widget. AR:19k
With Social Slider Widget you can display Instagram, Tik Tok and YouTube feeds in widgets, posts, pages, or anywhere else using shortcodes. AR: 366k.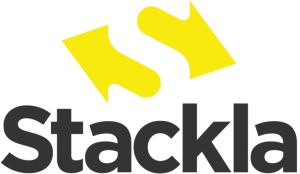 Not free but worth having a look as Stackla also help you turn your User-generated Instagram Content into ads. Below is "The Leading Hotels of the World – Trending Moments" UGC gallery powered by Stackla social media aggregation technology.
Final tip: Is your marketing not bringing the sales you want? Would you like to stop wasting your money on ads not performing? Find how you can increase your sales with our eCom boost program!
This article was brought to you by…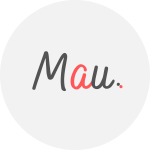 Mau is a Senior Digital Marketing Specialist with 15+ years helping clients solve their digital marketing challenges. Mau is a certified Facebook & Adwords Professional, Certified SEO Consultant and industry speaker. Mau trains marketers via Strategy Workshops & Training Sessions inc his popular Digital Marketing Plan & Social Media Plan templates. Subscribe to Mau's e-newsletter connect on Linkedin Instagram Facebook