INSTAGRAM MARKETING COURSES & TRAINING IN SYDNEY
INSTAGRAM MARKETING COURSES & TRAINING IN SYDNEY
HOW TO GET INSTAGRAM FOLLOWERS FAST AND FREE – PRIVATE ONLINE SESSION
Mau is our Senior Digital Marketing Specialist at eDigital who will share successful Instagram Marketing Strategy Frameworks you can use to grow your Instagram following fast and free. Mau will uncover some secret Instagram tricks, tips and tools most people do not know to generate a big following in the shortest period of time. MAU. will also be talking on how eDigital gained more than 6000 followers with only 120 photos posted via @eDigitalPhotos Instagram account.
YOU WILL LEARN:
How to design your Instagram Marketing Strategy to get followers fast and free.
How to find and target your most profitable customer on Instagram.
How to design a consistent and impactful visual feel your most profitable customer would love to follow, like and comment.
How to keep an engaged Instagram audience that brings more users to follow you.
How to create a strong aesthetic, how to compose images and all the Instagram etiquette tips you didn't know you needed to know.
You will also get the chance to put their theories into practice by shooting your own Insta-vignette.
WHAT YOU NEED:
Internet connection (we might share a presentation via Slideshare)
Access to your Instagram account ( have your username and passwords)> You will not provide those details to us.
Laptop or notepad to take notes.
Have all your questions ready.
Invite any colleague or team member who also works on your Instagram account.
BONUS:
This fantastic online Instagram workshop will also give you exclusive access to a collaborative Social Media Marketing Plan Template (on Google Sheets) ready for you to manage all your Social Media Strategy!
Book this course now or contact us if you want to discuss your specific Instagram training needs.
Instant Access to the Entire Instagram Marketing Success e-Course. A 41 Page Guide that covers (Set-Up, Visual Branding, Content Strategy & Promotions)
Complementary Interactive Social Media Plan.
On this course, you will learn:
How to properly set up your Instagram Account
How to select your key hashtags to quickly increase followers and comments.
How to strategically create visual content that attracts your most valuable customer segment.
How to visually curate your products and services so your followers like and comment.
How to effortlessly position yourself as an influencer in your niche
Top 5 Instagram case studies from top Instagram creators who started with zero followers.
Get your guide today and start getting more Instagram followers!
INSTAGRAM AUDITS
eDigital Instagram audits are great for brands that are looking to improve the presence, content quality and amplification of their Instagram Account.
An eDigital Instagram Audit will spot those hidden opportunities your brand can unlock in order to improve your Instagram reach, engagement and amplification.
Our Instagram Audits by our dedicated Instagram Consultants in Sydney will not just tell you what to do but will bring some of your industry-specific best practices and examples other brands are implementing to win followers in Instagram and reach business objectives.
To enquire about our Instagram Audits, simply send us an email today!
INSTAGRAM WORKSHOPS
Not sure how to implement the best Instagram Strategy for your brand?
eDigital Agency runs Instagram strategic sessions and Instagram training with business owners, marketing managers or brand managers to help them roadmap their Instagram goals.
Instagram Classes and workshops can take up to 4 hours and can be run at your offices in Sydney or any other city in Australia.
What you get:
✔ Instagram Objectives defined and aligned to your overall marketing plan.
✔ Instagram activation plan.
✔  Instagram content strategy
✔ Initial Instagram Schedule.
✔ How to use best Instagram tools inc Piqora and others
To book an  Instagram workshop with one of our Instagram Consultants, simply send us an email today!
What our students have said about this course:
✔ Were well prepared
✔ Engaging
✔ Meeting student's expectations
INSTAGRAM SPEAKER 
MAU. is an Instagram trainer and speaker in Sydney and can be booked as your Instagram keynote speaker for your next event, conference or seminar.MAU. has extensive digital marketing keynote experience in Australia at different events and venues in Sydney and other cities including:
✔ The Australian Retail Association – The Retail Institute – Guest speaker 2014
✔ The Digital Marketing Connection (Meet Up Group) – Regular Speaker
✔ The Athlete's Foot Franchisees Trade Show 2012
✔ General Assembly – regular keynote speaker 2014-2015
To book MAU. as your next Sydney Instagram speaker, simply send us an email today!
Note: Learning Instagram will help you ensure you get the best engagement and Audience increase on the platform. it is now proven that user expectation for Instagram has some clear differences with Facebook as noted on the below info-graph.
NEXT
Would you like to discuss your Instagram marketing training needs?
Contact us below ⬇
No Fields Found.
This article was brought to you by…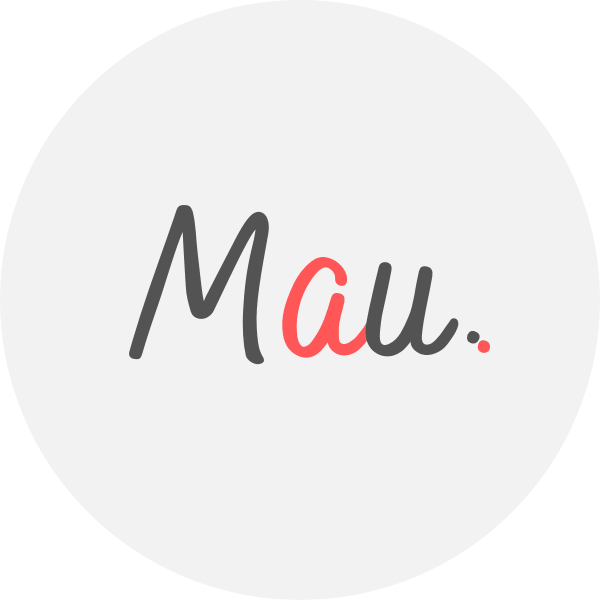 Mau is a Senior Digital Marketing Specialist with 15+ years helping clients solve their digital marketing challenges. Mau is a certified Facebook & Adwords Professional, Certified SEO Consultant and industry speaker. Mau trains marketers via Strategy Workshops & Training Sessions inc his popular Digital Marketing Plan & Social Media Plan templates. Subscribe to Mau's e-newsletter connect on LinkedIn Instagram Facebook
eDigital – Australia's "Digital Marketing" Destination