THE BEST INFLUENCER MARKETING STRATEGIES FOR THE FITNESS INDUSTRY
The best Influencer Marketing Strategies for the fitness industry. Brought to you by Mau from eDigital.
THE BEST INFLUENCER MARKETING STRATEGIES FOR THE FITNESS INDUSTRY
Influencers of all fitness types and fitness levels have helped the fitness industry in the last years. Some of the world's most popular female fitness influencers on Instagram, for example, have been successfully created a close relationship with their followers. From bodybuilding, HIIT to yoga or pilates, fitness influencers are helping brands and fitness business increase their marketing reach.
Below are our top influencers strategies for fitness brands and businesses.
1: CHOOSE THE RIGHT INFLUENCER CHANNEL
Most fitness influencers are either on Instagram, Youtube or Tiktok. Check which channels bring to most conversions for your business and align with your most profitable target demographic. Use influencer platforms report to compare which channel can bring the most views and engagement for your particular fitness offering.
2: USE THE RIGHT HASHTAG STRATEGY
4: USE SHORT VIDEOS TO DRIVE MAXIMUM ENGAGEMENT
Break down your fitness programs into a 1-2 minutes "explainer" or "how-to" video pieces. Get people to follow you by waiting for your next short episode.
5: USE REELS TO SHOW UNBOXING OR QUICK DEMOS
Unboxing videos become popular on Youtube already some years ago and they are also becoming popular on Instagram reels and TikTok. If you have been paid to promote the product you are inboxing, make sure you add the relevant disclosure statement.
6: USE STORIES FOR EVENTS LIVE BROADCASTING
Live broadcasting can bring a new perspective of view to an event or even to a fitness routine you may be doing in a special place that not many people can access.
7: TIKTOK VIDEOS MUST BE FUNNY OR SURPRISING
The nature of TikTok and the reason why it becomes one of the most popular social media channels is because of its entertainment nature. Leave the serious or informative videos for Facebook. In TikTok, people expect fun and surprises.
8: CHOOSE THE RIGHT INFLUENCER FOR YOUR BUDGET
There are different levels of fitness influencers depending on their number of followers.
Influencer tier:
Mega: 1+ million followers
Macro: 500+ thousand followers
Mid: 100+ thousand followers
Rising: 50k+ thousand followers
Regular: 15+ thousand followers
Micro: 5k+ thousand followers
There is not a defined rule on how to choose your influencers. Depending on your influencer marketing objectives you may want to work with many micro-influencers or just choose a few mega influencers who can open you to new audiences quicker than anyone else.
9: USE A MIX OF FREE PRODUCT AND MONETARY PAYMENTS 
Free products may be a great way to get free promotion, however, there is no guarantee a fitness trainer or a fitness content creator will like to promote it. Before you send out your free product, make sure your potential influencer is genuinely interested to talk about it.  Fitness influencers who expect payment will give you more control over the outcome. I would suggest you write a proper influencer brief document specifying your influencer marketing objectives, deliverables and expectations.
10: DO YOUR CALCULATIONS 
Reaching fitness influencers is just another channel of your digital marketing mix. Do your maths and ensure whatever you invest in influencer marketing, you get your expected ROI. Remember, there is a hype around influencer marketing. Not every brand should use it unless it is properly planned and budgeted.
11: SUSTAINABILITY
If you are a fitness brand investing in sustainable products or services, make sure your fitness influencers also share the same value.
12: BODY POSITIVITY
All body types and shapes are valid. Work with brand ambassadors and fitness leaders who celebrate body positivity.
13: DIVERSITY
There is no black, white or yellow. The concept of race does not exist. We are all equal.
Anyone should be well accepted for their love for exercising and fitness regardless of their social condition, religious beliefs or ethnicity. Welcome influencer collaborations that do not offer strong or radical opinions or positions on these issues.
"Black" related fitness social media accounts can also radicalise and marginalise other body colours and cultures.
CONCLUSION
A successful influencer marketing strategy for your fitness business start with a well crafted social media strategy plan that defines your core objectives, the strategies to reach them and the key actions you will need to take to get there.
Need marketing support or training for your fitness business? Contact us below ⬇
No Fields Found.
This article was brought to you by…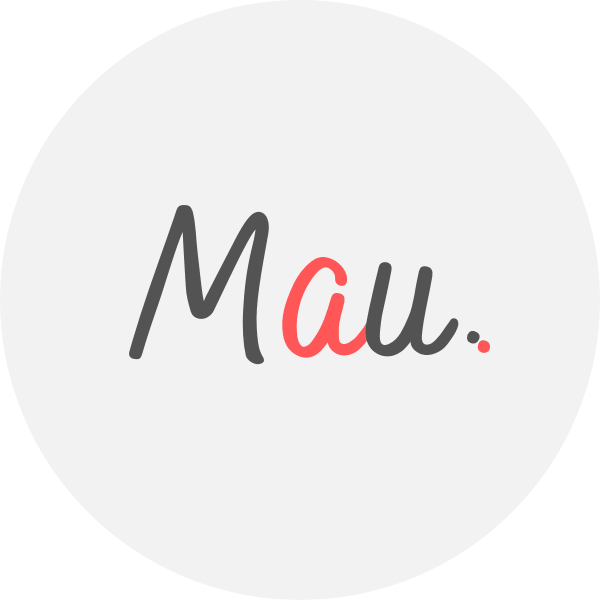 Mau is a Senior Digital Marketing Specialist with 15+ years helping clients solve their digital marketing challenges. Mau is a certified Facebook & Adwords Professional, Certified SEO Consultant and industry speaker. Mau trains marketers via Strategy Workshops & Training Sessions inc his popular Digital Marketing Plan & Social Media Plan templates. Subscribe to Mau's e-newsletter connect on LinkedIn Instagram Facebook
eDigital – Australia's "Digital Marketing" Destination