HOW TO SUCCESSFULLY PARTNER WITH CELEBRITIES IN 2019
Find below our top tips on how to successfully partner with celebrities in 2019. Curated by MAU. Senior Digital Marketing Specialist at eDigital.
HOW TO SUCCESSFULLY PARTNER WITH CELEBRITIES IN 2019
Lately all type of brands have been partnering with celebrities and very popular influencers to push their messages to their target audiences. These bloggers, media personalities and fashion or sport stars have large social media followings and clout, which allow brands to connect to customers in authentic ways.
Read > TOP BEST INFLUENCER MARKETING PLATFORMS
TOP TIPS WHEN USING CELEBRITIES FOR YOUR INFLUENCER CAMPAIGN
Partnering with a celebrity to endorse a specific brand has always been an effective way to get consumers attention. Now, thanks to the fast rise of social media, landing a well-known name for your influencer campaign has become a bit easier, more accesible and less expensive.
That's according to a new report called "The Future of Celebrity Marketing," conducted by Celebrity Intelligence, a research firm, in partnership with Econsultancy. Over 300 marketers were surveyed and it was found that Hollywood celebrities continue to be in high demand when it comes to brand endorsements. About 69 percent of those marketers confirmed they were actively working with a celebrity.
Read > HOW TO MEASURE ROI ON AN INFLUENCER MARKETING CAMPAIGN
THE NEW SOCIAL MEDIA CELEBRITIES
What's most interesting, however, is the rising influence of social media celebrities. About 50 percent of marketers agreed that film stars are most relevant, though celebrities with a presence on platforms like Snapchat, Twitter, Facebook, and Instagram are gaining traction. Meanwhile, researchers also pointed out that short-term, campaign specific contracts have become increasingly popular, giving smaller companies with less of a budget more opportunity to work with influencers.
Social media has made working with celebrities more accessible, because you don't have to pay a huge sum of money for that celebrity to be your brand ambassador.
It's the difference, in other words, between commissioning Kim Kardashian-West to post two photos to Instagram, versus paying her millions as part of a multi-year endorsement deal. A short-term contract also insulates your brand–in the event that a celebrity makes a gaffe, for instance, or commits a crime–and you want to terminate a partnership.
Read > HOW TO MAKE AN EMPLOYEE INFLUENCER PROGRAM
WHY SOCIAL MEDIA CELEBS ARE GAINING TRACTION?
It's not surprising that social media influencers, who've gained fame through posting frequently online, have become more popular.
If you compare Brad Pitt to a social media star, there's probably going to be a massive difference in sales. But social media influencers give you a more engaged audience fans are reacting more (sharing on Facebook, re-tweeting on Twitter) to any single piece of content posted. That bodes well for your brand over time.
The Glamour U.K. featured YouTube influence Tanya Burr on its December 2016 cover, coinciding with YouTube's 10-year anniversary. Print sales that month were up five to 10 percent. Much of that was driven by Burr's promotional push on social media.
Analysts also point out that the distinction between traditional film stars and social media influencers depends largely on the campaign itself, and what your company's initiative is.
"Brand marketers are still critical of the audience they're trying to connect [with], and how they consume media before ultimately deciding which type of celebrity to collaborate with," says Ryan Stern, co-founder and CEO at Collectively Inc., an influencer marketing agency based in San Francisco, California.
HOW TO FIND THE RIGHT CELEBRITY IN SOCIAL MEDIA OR INSTAGRAM
For the most part, businesses and agencies agree that celebrity partnerships are worth a sizable investment. More than half of agency respondents said they were spending between USD$12K and USD$130K on campaign specific contracts, while roughly one in four companies said they spent up to 30 percent of their marketing budget on celebrity engagement.
It's still important for marketers to commit time and resources to discovering a celebrity's interests, tastes, and endorsement history before signing them to a campaign. Most of the marketers surveyed (66 percent) by Celebrity Intelligence conducted manual research through platforms like Twitter, Instagram, and Facebook.
Choosing the wrong partner comes with the risk of seeming inauthentic – which could drive away customers over time. Just because someone is trending that week doesn't mean they'll work for your brand.
Read > HOW TO WRITE A KILLER INFLUENCER BRIEF DOCUMENT
QUESTIONS YOU SHOULD BE ASKING BEFORE PARTNERING WITH CELEBRITIES
According to a study by Tomoson, blogging is the top platform for influencer marketing. When you're searching for an influential blogger, there are a couple of areas to check.
Are they getting a consistent number of visitors to their blog?
Are they producing relevant, engaging content that their fans like to share?
Read > TOP MOST POPULAR INSTAGRAM VIDEO CREATORS & INFLUENCERS
HOW TO SUCCESSFULLY PARTNER WITH CELEBRITIES
was brought to you by…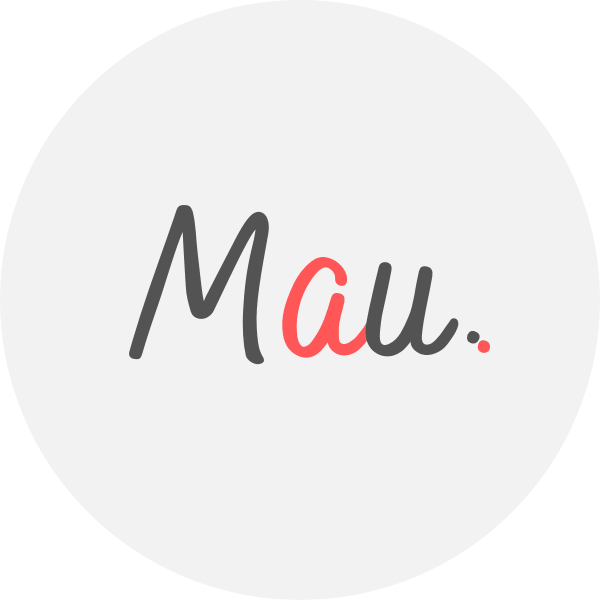 Award Winner Digital Marketer, top Linkedin Influencer, Certified Facebook / Adwords Professional, Certified SEO Consultant, StartUp Investor, Writer, Speaker. 15+ years optimising some of Australia's top brands. MAU.trains marketers via Strategy Workshops & Training Sessions inc his popular Digital Marketing Plan & Social Media Plan templates. MAU. enjoys football, latin music & hiking while teaching Digital Marketing or completing creative photography briefs and conceptual photography assignments. Subscribe to MAU.'s e-newsletter connect on LinkedIn Instagram Facebook
eDigital – Australia's "Digital Marketing" Destination
Share your opinion below 😀 ⇓