HOW TO CONVINCE YOUR BOSS ABOUT INFLUENCER MARKETING – TOP REASONS AND TRENDS IN 2019
Find below our top tips on How to convince your boss about Influencer Marketing in 2019 – Top reasons and trends. Curated by MAU. Senior Digital Marketing Specialist at eDigital.
HOW TO CONVINCE YOUR BOSS ABOUT INFLUENCER MARKETING – TOP REASONS AND TRENDS IN 2019
Is your boss old school marketer and needs a bit of an update on how Influencer marketing is changing the way you promote a brand?
Share this article with your boss 🙂
REASON 1: INFLUENCER MARKETING DRIVE SALES
Nearly 9 in 10 consumers make buying decisions after reading about a product.
Read > TOP BEST INFLUENCER MARKETING PLATFORMS
REASON 2: INFLUENCER MARKETING DRIVE SALES FAR MORE THAN ANY OTHER CHANNEL
Influencer marketing drives 5-200x more sales than paid media because consumers trust influencers more than brands, as influencer recommendations are testimonials while branded content seems biased.
REASON 3: INFLUENCER MARKETING GENERATE LEADS
Influencers are crucial to converting leads in the sales funnel. From the moment a consumer sees your product on an influencer's page, they're thinking about the product and what it would look like in their life. Now that the product is top of mind, it's much easier to convert the lead into a paying customer. Influencer marketing campaigns well measured can generate leads and sales. From the minute an influencer talks about your product or service, sales generation starts. Depending on the influencer's channel and the length of the campaign, sales can be generated immediately, in bursts or over a number of weeks.
REASON 4: INFLUENCER MARKETING OFFERS EXCLUSIVE ACCESS TO KEY AUDIENCES
Influencers have a very targeted following of people in the same demographic, which brands can tap into if they are savvy with their prospecting and outreach. Our advice? Work with influencers in your niche as they will no doubt have a loyal following of consumers interested in the topic, which is essentially your target market.
Read > HOW TO MEASURE ROI ON AN INFLUENCER MARKETING CAMPAIGN
REASON 5: INFLUENCER MARKETING REDUCES YOUR PRODUCTION COSTS
Influencers are the leaders of content creation. They have build their audience by creating authentic, compelling and unique content. They can create user-generated content about your brand that can then be used on your own platforms.
REASON 6: INFLUENCER MARKETING GENERATES BRAND AWARENESS
Influencers are the link between a brand and its market awareness, it's that simple! While influencers do generate leads and sales as well, the brand awareness they build is unrivaled in traditional PR strategies (we're talking about you, bland press release). Exposure and brand awareness is so important in today's saturated retail and eCommerce space, so the more brand awareness you can achieve, the better.
REASON 7: INFLUENCER MARKETING OFFER A TRUSTED VOICE
Consumers are more likely to trust the opinion of the people they follow than brands, so partnering with an influencer can get your message to be far more listened.
REASON 8: INFLUENCER MARKETING BRINGS VETTED AUTHORITY TO YOUR BRAND
They have build an audience for a reason. The influencer has a great insight into their followers and how to best engage with them. it might be because they are an authority on a specific niche topic and make them earn celebrity status that can influence purchase decisions. 84% of consumers make a purchase after learning about a product or service from other people.
Read > HOW TO MAKE AN EMPLOYEE INFLUENCER PROGRAM
REASON 9: INFLUENCER MARKETING CONNECTS YOU WITH AUDIENCES WHO HAVE NEVER HEARD FROM YOU
Influencers make it easier for brands to build relationships between their followers and your brand.
REASON 10: INFLUENCER MARKETING BRINGS COMMUNICATION EXPERTISE
Influencers know how to create and curate messages in a way that their followers will connect and encourage engagement on their platforms, knowing that the number of engaged followers is much more important then the total number of followers as it shows how many people are actually interacting with them influencer being a better indicator than reach and impressions.
REASON 11: INFLUENCER MARKETING BRINGS UNIQUE CREATIVE WORK YOU DID NOT KNOW IT APPEALS TO YOUR AUDIENCE
Creativity included! How much does it cost a brand to have their agency bring creative ideas? – Influencers bring you creative ideas in all stages of your influencer campaign content development. They bring their own ideas, perspective and experience, so they can put a new flair on your marketing strategy and uncover a fresh angle. They are used to produce large numbers of creative ideas and executions. They think outside of the box and shake things up. The result? Probably something that really surprises you.
REASON 12: INFLUENCER MARKETING BRINGS GREAT VALUE FOR MONEY
Influencers offer great value for money. When compared to traditional advertising and PR activity, collaborating with influencers generates excellent value for money. Influencer campaigns and collaborations can generate a return on your original investment (ROI).
Read > HOW TO WRITE A KILLER INFLUENCER BRIEF DOCUMENT
REASON 13: INFLUENCER MARKETING HELP YOU BRING USER PARTICIPATION
Helps you start the conversation. Brands have always had the challenge of not talking to much about themselves. With influencers you have someone else do it for you.
REASON 14: INFLUENCER MARKETING IS GREAT FOR SEO
Influencer content not only can send traffic to your website, online store and social media channels; their content pieces can also help to improve your SEO and backlink profile. While social shares are not directly linked to Google's ranking algorithm, blog links pointing to your website are extremely beneficial.
REASON 15: INFLUENCER MARKETING BUILD BRAND ADVOCATES IN THE LOG RUN
Long term means brand advocates. Working with influencers on one-off campaigns is great for raising brand awareness and generating interest, but it's when they become long-term brand advocates that you truly start to see the value in their work.
REASON 16: INFLUENCER MARKETING IS GREAT FRO BRANDED CONTENT DISTRIBUTION
While influencers are predominately content creators themselves, they can (and do) also distribute other content on their channels. If you wrote a great onsite blog post or created an instructional video, share it with some relevant influencers and ask whether they'd be interested in sharing it with their followers, ultimately widening the reach of your content.
Read > TOP MOST POPULAR INSTAGRAM VIDEO CREATORS & INFLUENCERS
REASON 17: INFLUENCER MARKETING SUPPORTS YOUR BRAND MISSION
One of the great things about influencers is that they're quite transparent and genuine, so they will include a disclaimer if they were gifted a product, or paid to promote a product. They're also authentic when it comes to working with brands and are known to decline an opportunity that is not the right fit. This is good news because it means you'll only be working with influencers that really support your vision.
REASON 18: INFLUENCER MARKETING GROW YOUR REACH AND SOCIAL MEDIA FOLLOWING
Include a request to tag your brand in all influencer collaborations so that your social media channels get more fans as a result of the campaign. It might happen slowly, but worth it.
HOW TO CONVINCE YOUR BOSS ABOUT INFLUENCER MARKETING – TOP REASONS AND TRENDS
was brought to you by…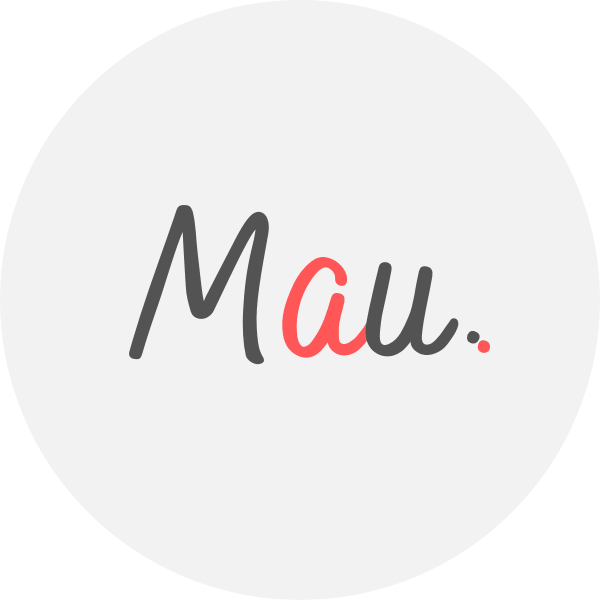 Award Winner Digital Marketer, top Linkedin Influencer, Certified Facebook / Adwords Professional, Certified SEO Consultant, StartUp Investor, Writer, Speaker. 15+ years optimising some of Australia's top brands. MAU.trains marketers via Strategy Workshops & Training Sessions inc his popular Digital Marketing Plan & Social Media Plan templates. MAU. enjoys football, latin music & hiking while teaching Digital Marketing or completing creative photography briefs and conceptual photography assignments. Subscribe to MAU.'s e-newsletter connect on LinkedIn Instagram Facebook
eDigital – Australia's "Digital Marketing" Destination
Share your opinion below 😀 ⇓