SEXUAL HARASSMENT POLICY TEMPLATE 2021
Get this exclusive and premium Sexual Harassment Policy template 2021 used by hundreds of Human Resources Managers and business owners around the world. Brought to you by eDigital Agency.
SEXUAL HARASSMENT POLICY TEMPLATE 2021
WRITE YOUR COMPANY SEXUAL POLICY DOCUMENT WITH THIS TEMPLATE
This exclusive and premium template includes:
Easy Google Docs format for easy editing so you can make edits and curate your own version.
Sections include:

application of the policy
the responsibility of staff
what will be considered "sexual harassment" for this policy's purposes
Vicarious liability
Support and counselling
Key contact details
Self-help advice
How to file a complaint (both internally and externally)
Policy review
HOW TO GET YOUR TEMPLATE – STEPS
Complete secure payment through Paypal.
You will be redirected to our thank you page where you will find the link to Google Docs.
Once you are in Google Docs, please do not request access, simply click on File and then click on "Make a copy".
Viola, you will have now your copy of our master template! You will be ready to make your own edits and changes.
THINGS TO KNOW BEFORE CRAFTING YOUR ORGANISATION SEXUAL HARASSMENT POLICY
WHAT IS SEXUAL HARASSMENT?
Sexual harassment is a form of sex discrimination. As a result, when it occurs on the job it can violate the local laws against sex
discrimination in the workplace. In the USA, for example, it will violate Title VII of the Civil Rights Act of 1964.
Sexual harassment is unwelcome behaviour that happens to workers because of their sex. But for her or his sex, a worker
would not have been targeted.
Sexual harassment includes:
Unwelcome sexual advances
Requests for sexual favours, or
Hostile verbal or physical conduct that targets based on gender, whether or not sexual overtures are involved.
Sexual harassment occurs when:
A person's submission to or rejection of sexual advances is used as the basis for employment decisions about him or
her or submission to sexual advances is made a condition of his or her employment (quid pro quo harassment), or
Sexual conduct or gender-based hostility is sufficiently severe or pervasive that it creates an intimidating, hostile,
or offensive work environment (hostile work environment harassment).
Sexual harassment may or may not involve any physical contact, and words alone may be enough to constitute either type of harassment. Conduct that includes unwanted sexual touching, sexual assault, or rape is not only illegal sexual harassment but is also a crime.
Sexual harassment need not be motivated by sexual desire. Non-sexual conduct directed at a worker because of his or her gender, such as offensive or derogatory comments about women in general, or hostile and derogatory remarks because a woman is not conforming to stereotypes about how women should behave, can constitute sexual harassment.
In the USA, The federal Equal Employment Opportunity Commission (EEOC) considers harassment and other discrimination based on gender identity and sexual orientation to be forms of gender-based harassment that violates Title VII Some courts have held this as well; this is an evolving area of the law.
SEXUAL HARASSMENT INCIDENCE AND PREVALENCE
Sexual harassment remains a widespread problem, affecting mainly women in every kind of workplace setting and at
every level of employment. Surveys indicate that at least one-quarter of all women have experienced workplace sexual harassment. In Federal Fiscal Year 2015, almost one-third of all charges filed with the EEOC involved harassment, and nearly a quarter of those harassment charges involved sexual harassment.
No occupation is immune from sexual harassment, but the incidence of harassment is higher in workplaces that have traditionally excluded women, including both blue-collar jobs like construction and white-collar ones like medicine and science. Women working in industries with a high proportion of low-wage jobs, such as hospitality, retail or agriculture also report high incidences of sexual harassment.
Few victims of harassment formally make a complaint to their employers or file a charge with fair employment agencies. Indeed, according to surveys 70 per cent to close to 90 per cent do not. Women are reluctant to make allegations of sexual harassment for a number of reasons, including fear of losing their jobs or otherwise hurting their careers, fear of not being believed, the belief that nothing can or will be done about the harassment, and embarrassment or shame at being harassed.
Women experience harassment by supervisors, co-workers and even customers and clients. Men also experience
sexual harassment and the harasser can be the same sex as the victim.
HARMS FROM SEXUAL HARASSMENT
Sexual harassment often has a serious and negative impact on victims' physical and emotional health, and typically the more severe the harassment, the more severe the reaction. The reactions frequently reported include anxiety, depression, sleep disturbance, weight loss or gain, loss of appetite, and headaches. Researchers have also found that
there is a link between sexual harassment and Post-Traumatic Stress Disorder.
Harassment can also cause substantial financial harm to victims. Victims often try to avoid harassing behaviour by taking sick leave or leave without pay from work, or even quitting or transferring to new jobs. This results in a loss of wages.
Employers also suffer significant financial losses from job turnover, use of sick leave, and losses to individual
and workgroup productivity that results from unchecked harassment.
Harassment can poison the work atmosphere and negatively impact other workers who are not themselves
harassed.
EMPLOYER LIABILITY
Employers can be legally responsible for sexual harassment against their employees and liable to them for damages. When an employer is liable for harassment depends on the type of harassment, and who committed it.
Harassment by a high-level supervisor:
If the harassment results in a tangible employment action against the victim of harassment (such as firing, demotion, or a pay cut), the employer is automatically responsible.
If the harassment does not result in a tangible employment action, then the employer can also be automatically liable unless it can show that (1) the employer exercised reasonable care to prevent and promptly correct any harassment, and (2) the employee unreasonably failed to take advantage of the company's preventive or corrective measures or to otherwise avoid harm.18 The employer might make this showing if, for example, it had a system for reporting harassment that was communicated to the employee and the employee failed to make such a report.
Harassment by a low-level supervisor, co-worker or third party:
The employer is liable if the employer was negligent in allowing the harassment to occur—meaning that the employer knew or should have known about the harassment and failed to take immediate and appropriate corrective action.19 This standard also applies to harassment by lower-level supervisors who have the authority to direct daily work activities (like determining work schedules and day to day work assignments), but not the authority to hire, fire, set pay, make promotions or demotions, reassign to significantly different work responsibilities, or take other tangible employment actions.20
When a plaintiff demonstrates the employer is liable for sexual harassment, she is entitled to be made whole through back pay (if she lost her job or had her pay cut as a result of the harassment) and monetary compensatory damages.  In some cases, punitive damages are also available. Title VII caps total damages awards at $50,000 to $300,000, depending on the size of the employer, though uncapped damages are sometimes available under state law. Victims of harassment are also entitled to a trial by jury.
DOES SEXUAL HARASSMENT HAVE TO INVOLVE SEX?
No. Harassment does not have to involve any physical contact at all — words alone may be enough. Conduct that is sexual in nature but does not include any sexual contact is still sexual harassment. Behaviour that is "sexual in nature" includes most situations people think of when they think of sexual harassment: sexual advances, repeated requests for dates, lewd remarks, pornographic pictures, or sexual jokes. Of course, harassment can also include physical contact–and conduct that includes unwanted sexual touching, sexual assault or rape is not only illegal sexual harassment but is also a crime.
WHAT IF THE HARASSMENT IS NOT SEXUAL IN NATURE BUT IT IS STILL DIRECTED AT YOU BECAUSE OF YOUR GENDER? 
Non-sexual conduct is still unlawful if it is severe and pervasive and singles you out because of your gender. For example, if your supervisor says he doesn't think a woman should have your job and deliberately insults or ridicules you or gives you impossible tasks because you are a woman, that is harassment. It is also harassment when your employer insults you because you are not conforming to the employer's stereotypes about how it is appropriate for women to behave.
IS IT POSSIBLE TO BE SEXUALLY HARASSED BY SOMEONE WHO IS THE SAME GENDER AS YOU ARE? 
Yes. Males can sexually harass males, and females can sexually harass females. The key question the law asks is whether the conduct itself would have occurred if the victim had been of a different gender.
IS IT ILLEGAL TO BE SEXUALLY HARASSED BECAUSE I AM A LESBIAN, GAY, QUEER, INTERSEXUAL, PANSEXUAL, BISEXUAL OR TRANSGENDER?
Yes, according to the federal Equal Employment Opportunity Commission (EEOC), which enforces Title VII. Some courts have held this as well; this is still an evolving area of the law. In addition, some USA states explicitly prohibit discrimination on the basis of sexual orientation or gender identity, including workplace harassment on these bases.
IS IT POSSIBLE TO BE HARASSED BY SOMEONE WHO IS NOT MY BOSS, SUPERVISOR OR MANAGER?
Yes. The harasser does not have to be your supervisor for the harassment to be illegal. Employers have a responsibility to provide a workplace free from sexual harassment, whether the harasser is your supervisor, a supervisor in another department, a co-worker, a subordinate, or even a customer or client.
WHAT SHOULD I DO IF I HAVE BEEN SEXUALLY HARASSED AT WORK?
Inform the harasser that you want the unwelcome behaviour to stop, unless you fear that doing so will jeopardize your
physical safety or your job. If you can, record the conversations with your phone. Direct communication with the harasser is often more effective than merely ignoring the behaviour. Make it clear what behaviour you object to and ask that it stop. If verbal requests are not effective, consider writing the harasser a written letter, email or memo asking her or him to stop.
You can also tell someone else in a position of authority whom you trust.
Review your employer's sexual harassment policy and procedure for making complaints about sexual harassment. You should use this procedure to promptly report any incidents of harassment. If you are part of a union, you can contact your union representative and ask about grievance procedures under your contract. Going through these internal procedures may not be enough to stop the harassment, but if you unreasonably fail to take advantage of any preventive or corrective opportunities provided by your employer, your employer may be able to avoid legal liability for the harassment, depending on the circumstances. While sometimes individuals who complain of sexual harassment experience retaliation from their employers, it is important to know that such retaliation is unlawful. Employers should also treat the complaint process as
confidential, though the harasser and potential witnesses will have to be contacted in an investigation. It is also a good idea to document the harassment and your work performance, as well as any incidents of retaliation you might experience when you report the harassment.
Keep a written journal or audio or video recordings (if you can) of the harassment. Make a written record describing each incident of harassment, including what happened, where, on what date, and who else was present.
Do this as soon as possible after the incident, and note the date and time you are writing it down. Keep updating the journal as new incidents occur. In some cases employers have destroyed journals left at work, so keep it at home or on a personal home computer or device. This written record can be important evidence in later internal investigations or legal actions.
Keep copies of any offensive notes, pictures, social media posts, voicemails, text messages and other any notes or
documents that relate to the harassment.
Keep copies of your work records, including copies of your performance evaluations and any memoranda or
letters documenting the quality of your work. A harasser may try to defend him- or herself by attacking your job
performance.
Network with others. If you can, talk to others at work about what you are experiencing. You may find witnesses,
allies or others that have been harassed by the same person or are concerned and would be willing to help.
Tell supportive friends, family members, and colleagues about the harassment. Telling others about the harassment not only can give you much needed support, but it can also be important evidence later.
If these steps do not end the harassment, or result in retaliation, you may want to consider taking legal action.
I HAVE ALREADY REPORTED THE SEXUAL HARASSMENT TO MY BOSS/EMPLOYER. WHAT CAN I EXPECT? 
Internal procedures differ in individual companies, but these are some generalities:
You can expect your employer to promptly investigate your claim. It is illegal for employers to retaliate against employees
for bringing or participating in complaints, so you should cooperate with any investigation. The investigator will need to know all the details of the harassment, however hard or embarrassing they may be to reveal, including information such as the names of any potential witnesses or other victims of the same harasser, a chronology of what happened and when, specific descriptions of the offensive conduct, and any reasons why you delayed reporting the harassment (if you did). You may have to continue working with the harasser during the investigation.
You should also expect your employer to take action to address the harassment if, based on the investigation, it determines that sexual harassment or some other inappropriate behaviour did occur. Disciplinary action for the harasser might include oral or written warnings, deferral of a raise or promotion, demotion or reassignment, suspension, or discharge. Your employer might also require counselling for the harasser. Be aware that just because an employer disciplines the harasser, that does not necessarily mean that the conduct is severe enough to legally qualify as sexual harassment.
CAN MY EMPLOYER PUBLISH ME FOR COMPLAINING ABOUT SEXUAL HARASSMENT? 
No. If an employer retaliates against you for bringing harassment to the attention of management or in response to your filing a complaint, that is against the law and is a separate violation of Title VII, in addition to the harassment itself. If you have an attorney, be sure to discuss the retaliation with him or her, and if you are filing a complaint or grievance, be sure to include any retaliatory actions.
WHAT KIND OF INJURY DO I HAVE TO SUFFER BEFORE I HAVE A LEGAL CLAIM FOR SEXUAL HARASSMENT? 
You do not have to be fired, demoted, or suffer any economic, physical, or psychological harm before you report sexual harassment. Having to endure sexual harassment at your job is injury enough – it is discrimination and it is illegal.
NEXT
Disclaimer: This article does not constitute legal advice; individuals and organisations should consult with their own legal counsel and/or lawyers before deciding on a Sexual Harassment Policy.
Any questions, you can always contact us :)
This article was brought to you by…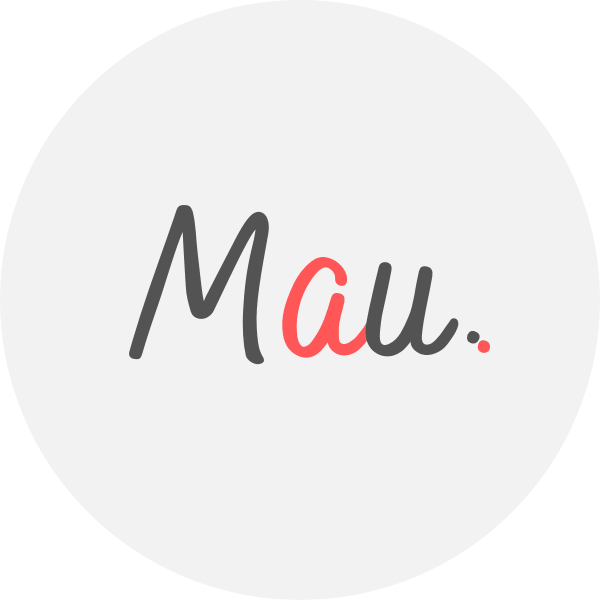 Mau is a Senior Digital Marketing Specialist with 15+ years helping clients solve their digital marketing challenges. Mau is a certified Facebook & Adwords Professional, Certified SEO Consultant and industry speaker. Mau trains marketers via Strategy Workshops & Training Sessions inc his popular Digital Marketing Plan & Social Media Plan templates. Subscribe to Mau's e-newsletter connect on Linkedin Instagram Facebook