HOW TO WRITE A KILLER AUGMENTED REALITY DESIGN MOBILE APP BRIEF DOCUMENT + TEMPLATE
Briefing your augmented reality design mobile app provider should be easy! Simply follow the below tips and advice by our eDigital consultants.
BEFORE WRITING YOUR AUGMENTED REALITY DESIGN BRIEF
As you can imagine, while augmented reality provides fun and interactive ways for global users to learn, experience, and imagine new things, it also allows many applications for enterprises and entrepreneurs.
PROCESS
It is important to understand how your Augmented Reality App Developer works. Below is the most common process to bring your AR app live:
Sign NDA. Most developers know the value of privacy & confidentiality of the information your AR project offers. To maintain utter transparency, a developer will sign a Non Disclosure Agreement (NDA) with you. Your AR project will be safe of being mentioned to your competitors.
Requirement Gathering. Through an effective AR App brief document your developer team will study and analyze your requirements.
Ballpark Estimation Approval. After getting a brief of AR project scope, a rough cost estimation should be sent to you. Your developer will need your approval on the same to move ahead.
Full Project feature list and cost bifurcation. After getting approval on the rough estimation, your AR App developer will ask for all the project details which will help them make a full fledged AR App project feature list and cost bifurcation.
Final Proposal. Once you approve the Full Project featured list, you should be set to sign the final contract document which will have all the tiny details of Project scope, Cost Bifurcation and Milestones.
UI/UX Design (optional). On this stage, your AR App designer will start designing all the user interface and user experience of your new app. Your AR App designer should be able to present you with some UI/UX frames/sketches for your to confirm and approve.
Prototype. The above stage (UI/UX Design) is optional as there are now great prototyping software tools that allows designers to design and prototype ( make functional) at the same time. With a single click, these prototyping software mirror the mobile operating system you are working on and then you just drag and drop functionality in to them.
App Development. Once you are happy with the basic look and functionality of your prototype, then your AR App developer should start building your AR App.
Quality Assurance. This is a very important state to test and make sure there are no issues with your app.
Deployment/launch. On this stage, your AR App developer will deploy and launch your AR App.
Support & Maintenance. Initial support to your launched app should be top priority when negotiating your SLA's (Service level Agreements) as there might be things to fix that were not forecasted on previous stages.
CHOOSING THE RIGHT AUGMENTED REALITY DESIGNER / COMPANY / PROVIDER
Here are a few tips for choosing an AR provider. we would suggest you ask:
     1. Does the company have examples of AR apps they have built?
     2. Are they keen to suggest ways to enhance your app with emerging technologies, and additional interactivity?
     3. Are they willing to consider a potentially impossible concept, and find a way to make it a reality?
TOP 6 THINGS TO CONSIDER WHEN BRIEFING ABOUT YOUR AUGMENTED REALITY DESIGN MOBILE APP PROJECT
WHICH PLATFORMS
Will your augmented reality mobile app need to run on both Android and iOS?
WHAT IS YOUR INTENDED APP NAME
The app name can be decided at any point during the process. Sometimes it's a good idea to decide a name early to see if it is available, but this is not necessary until it's time to publish the app.
WHAT IS YOUR BUDGET
Define a realistic budget required for an Augmented Reality app. This is important to know prior to delving into exciting concept discussions, which can be time consuming.
Your AR Mobile App designer would love to know the budget so they can assist in designing the app accordingly.
A realistic budget can be between $30-60K for an AR app including 3D models. If you need a quote for your particular AR Mobile app, you can
contact us
, we have an AR designer in Australia with great team and experience who can offer very competitive pricing.
UI DESIGN
Will you be providing User Interface graphics for every screen of the finished app?
Can you supply the Pantone colours & high resolution logos for your app?
Will you provide specifications for these graphics.
APP DESCRIPTION
Write down a general description & notes about your AR app concept.
DESCRIPTION OF AUGMENTED REALITY EXPERIENCES
Do you want your augmented reality mobile app to be Markerless or Marker
If Markers how many?
Do you have the artwork for the Markers ready?
What are the markers? It is best practice to provide a brief description.
3D MODELS
Brief description of models. You should include how many models you need.
Do you have the 3D models ready?
Do you require concept art sketches for the models?
How would you like the 3D models to appear? Example: Appear instantly Rise from portal, Animated entrance?
Would you like sound effects, music, or narration for the 3D models? Describe as much as you can
Will you be providing these audio files?
Will the 3D models be animated?
Approximately how long will each animation should be? Less than 30sec 30sec-1min 1min or more
Describe the animation for each model
VIDEO CONTENT
Would you like any of your AR experiences to be a video playing?
How will the video play? Transition to a full screen video playing See floating screen with your video playing? Both?
INTERACTIVE BUTTONS
Tap to activate a link or download?
How many interactive buttons will you need? Website? Social Media? Video? Document? Other?
Will you need the 3D models to be interactive? (tap to activate ac on or link?) You should describe the interactivity required
Are there any additional special functions that you would like to include in your app? Gaming Camera/selfies Competition/coupon/promo/GeoLocation?
GETTING THIS AR BRIEF TEMPLATE IS FAST, SECURE AND EASY!
Go to the Paypal checkout and pay. It's fast, secure and easy!
Once payment is completed, Paypal will automatically redirect you to our confirmation page where you can download the AR Brief Template
You can always contact us if you have any questions or issues
FREE

 BONUS
When purchasing your AR App Brief template, you will also receive the below:
+ ✅ HYBRID VS NATIVE MOBILE APPS GUIDE
OUR TOP 10 AR APP DEVELOPERS YOU CAN BRIEF AND GET A QUOTE FROM
HOW TO WRITE A KILLER AUGMENTED REALITY APP BRIEF 
was brought to you by…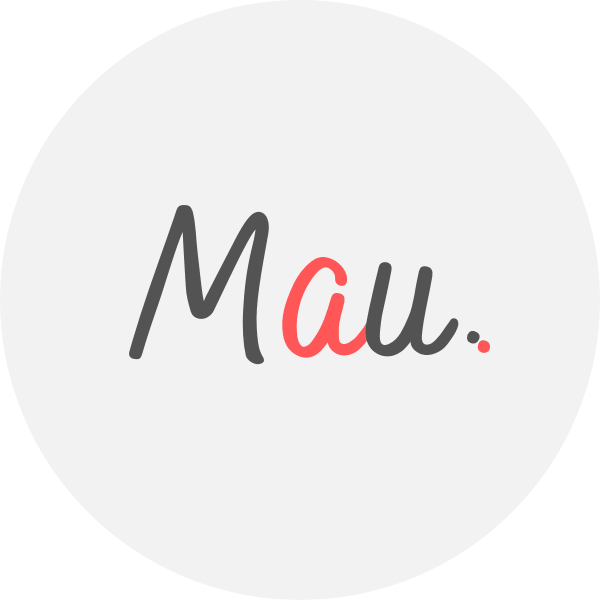 MAU. is an Award Winner Digital Marketing Specialist (Masters in Marketing), Certified Facebook/Adwords Professional, Certified SEO Consultant, Top Linkedin Influencer (6k connections), StartUp Investor, Writer, International Speaker. 15+ years experience optimising Digital Marketing Campaigns. Worked for top brands such as Realestate.com.au, News Limited, The Athletes Foot, Thrifty, NSW Government. MAU. also trains marketers via Strategy Workshops & Training Sessions. His popular Digital Marketing Plan & Social Media Plan templates downloaded by thousands. MAU. travels the world while teaching Digital Marketing or completing creative photography briefs and conceptual photography assignments. MAU. enjoys football, latin music and trekking. Subscribe to MAU. e-newsletter or connect on LinkedIn Instagram Facebook

eDigital – One of Australia's Top 5 Most 🏆 Visited Digital Marketing Sites
NOW YOUR TURN!