HOW TO WRITE THE BEST PUBLIC RELATIONS CAMPAIGN BRIEF 2021 + TEMPLATE
Get the most out of your Public Relations Agency or PR Consultant with the below best PR briefing practices and tips. Boost your PR results with this exclusive & premium PR Campaign brief template.
HOW TO WRITE THE BEST PUBLIC RELATIONS BRIEF 2021 + TEMPLATE
You are now ready to start to learn the techniques I use to craft successful public relations briefs for more than 15 years and get the best Public Relations campaigns from my PR agencies.
What I discover in this process was that most of the principles for writing a powerful PR brief remain the same regardless of changes in the way brands connect with consumers, different company sizes or industries.
However, one fact emerged:
You should always map out your top two goals for investing in public relations and have specific metrics defined for each of your goals. It is in this format that you can only develop a great understanding of what exact actions from your PR agency are driving the best results for your business.
That's exactly what I do too. If I have to sell something, reposition my brand or have a contingency plan ready for a communication crisis then I will write a PR brief document.
If you have done my job correctly, your PR agency will come up with the best strategies and tactics that best reach, convert and nurture your key audiences.
In this article, I will take you through the step-by-step process of writing the best Public Relations Campaign brief.
I think you will be surprised at how easy it is to craft it once you read the important steps involved and learn about the strategic Public Relations thinking process you have to develop.
What you are about to read will take the complexity out of the process while it will show you how you can write a PR brief even if you have never written one before.
In fact, the most popular comment I get is:
"Thank you, I now realised how important and easy is to write a good PR brief"
Several business owners and marketers have paid me to show them the below steps you are about to learn for free.
Being able to write a successful PR brief is a powerful tool that will serve you for the rest of your marketing life.
And before you get ready, grab a comfy chair now, a cup of your favourite drink, lock the door and let me guide you through the below steps you will follow as you quickly learn how to write your PR brief.
To start, it is important to fully understand what the activity of public relations is.
MY DEFINITION OF "PUBLIC RELATIONS"
I'd like to say to my students and now to you that public relations are simply a planned series of actions and activities with the aim of influencing the public's perceptions about your brands, your team and your company. Full stop.
The Chartered Institute of Public Relations in the UK defines Public Relations as:
Public Relations is about reputation – the result of a) what you do, b) what you say and c) what others say about you.
Public Relations is the discipline which looks after reputation, with the aim of earning understanding, support and influencing opinion and behaviour.
It is the planned and sustained effort to establish and maintain goodwill and mutual understanding between an organisation and its publics.
As it is a planned effort, it is very important you learn how to write a Public Relations Campaign Brief for a PR agency, PR consultant or PR freelancer in order to get the specific results you want. 
When you write a good PR brief you are making it easier for your PR agency to deliver some of the most common benefits with PR activities:
Increase customer awareness about your brands and your company in general.
Create a general public preference for your products/services or change consumers' sentiment levels about your brand.
These gains ultimately help you have more brand advocates and loyal customers.
💡 Tip: When briefing a PR agency, you not only want to influence general brand sentiment but also to change purchase behaviour.
MEDIA COVERAGE
When a PR specialist secure media coverage for you, the PR professional is simultaneously trying to make the journalist's job easier by giving them a story and media assets for them to publish compelling news article.
Most journalists and media outlets want stories that offer:
Proximity. Is it a local story that connects nicely with the audience of the media outlet?
Timeliness. Has the story just happened? or is it about to happen?
Unusualness. Is it a story that offers something out of the ordinary?
Huma interest. Does the story evoke an emotional response?
Media assets. Your story should be accompanied by the correspondent media asset required for each type of media. Newspapers will need photos, radio and podcasts will need audio files from you and TV will need video footage even if it is raw.
Great template
I did not know enough to write a PR Brief. This is a very good and thorough template and I feel now far more confident presenting my needs to my PR agency. The template's instructions are easy to follow. Filling the template also made me realise I need to think about my overall PR objectives and strategy. Highly recommended. 
Tina L.
  Verified purchaser (182) Feb 2021
LONG TERM VIEW
Every PR agent's goal should be to form good long-term relationships with the client and the media in general. So instead of taking the instant gratification approach that's all about immediate coverage, PR professionals think about the long-term impact of the PR coverage. Clients can benefit from the already positive media relationships a PR agent has with their media network.
OTHER KEY PR OBJECTIVES 
Apart from getting exponential media coverage, your PR campaigns should get your customers, community and industry to:
Change sentiment about your company or brands: increase trust or preference.
Change buying behaviour. A well-executed PR campaign can help you get customers to buy more frequently, buy more volume, buy more premium products or buy new products.
A well-briefed PR campaign should also help and aid your other multi-channel marketing activities.
WHAT EXACTLY IS A PR SPECIALIST ROLE?
PR professionals are reputation and "earned attention" specialists.
Public relations agencies and PR professionals have the skills to carefully craft the stories that earn the attention of media outlets and know how to orchestrate and deliver communication's campaigns that increase brand reputation and sentiment.
PR specialists understand the concept of "influence" and how to apply it to business objectives. They also have the experience and capacity to know how to work with Influencer networks and what exact brand messages to craft and get media amplification in a more genuine way.
Public relations consultants and PR freelancers should give you direct access to key media editors, writers, journalists in your industry. These days, some PR professionals and consultants can also connect you with top influencers in your category.
Now that you have understood what Public Relations is and what a PR agency does, I am going to share with you my top tips when briefing a PR agency.
You can save time and get this exclusive and premium  Public Relations Campaign Brief Template in Google Docs which can also be saved as a Microsoft Word format.
BENEFITS OF A WELL CRAFTED PUBLIC RELATIONS CAMPAIGN BRIEF 
Having a professional PR brief read, reviewed and understood by your PR agency is even more important when you are briefing them with specific goals you want to achieve and ways to measure them. In addition, writing a professional PR Campaign Brief will ensure your PR agency minimise errors in the setup, execution, measurement and reporting of your PR Campaign. It is recommended you also offer room for their own ideas which can be written back to you in a formal proposal.
The top 3 goals when writing the best PR campaign brief:
Understand with total clarity your specific PR objectives.
Let your PR Agency know exactly how you want your PR campaign to be measured.
Help your PR Agency deliver extraordinary work for you with no hassle at the right time and on budget.
The top 7 benefits of a professionally written brief for a PR Agency:
Deliver the right PR mentions in the right channels at the right time.
Reduce any misinterpretations.
Ensure expectations from both parties (client and PR Agency) are clear.
Agree on the exact expected results
Agree on the methodology to track results
Agree on timings.
Agree on specific PR campaign tactics.
BEFORE WRITING A PROFESSIONAL PUBLIC RELATIONS CAMPAIGN BRIEF
Before you embark on the process of spending time writing a professional Public Relations campaign brief to be shared with a public relations agency, we suggest you check the below:
Proven experience in your industry. Ensure the PR Agency you are contacting have demonstrable experience delivering PR campaigns in your industry and ideally your chosen PR agency has proven contacts on the target media you want your brand to be mentioned or featured.
Niche. Some PR agencies might be extraordinary in a specific industry but not in all types of industries. Every industry requires different PR skills and contacts and bring different challenges. Some PR agencies experience might be focused on fashion marketing, B2B, art, music, manufacturing, travel, etc.
Influencers' reach. Some PR agencies might work with global influencers. Hiring a PR Agency with direct contact with your top industry leaders and influencers will not only offer you access to great media reach but also a great social media boost.
Size. When you hire a PR firm, decide what size PR firm is right for you. PR firms come in all different shapes and sizes, and the firm that's right for you might not be the firm you'd predict. There are many reasons to go with large PR firms (global reach, massive relationship networks, long experience) and just as many reasons to choose a boutique PR firm (smaller, more closely-knit teams, local expertise, niche industries, etc). One thing to keep in mind is how much your budget dollars will mean to the firm you hire. For instance, often a $10k/month retainer could be one of the largest accounts if you hire a small PR firm, but a very small account if you are hiring a large PR firm. Keep in mind; the bigger clients usually get the A-team. If your budget is modest, you may want to consider a smaller boutique firm.
Team involvement. Involve all stakeholders who are part of your Public Relations efforts. If a set of meetings with key stakeholders are required to define your PR campaign brief; ensure a structured agenda is in place with expected outcomes so your PR campaign brief is agreed /approved.
One great idea. Make sure your potential PR Agency offers at least one idea you're excited about! In the pitch meetings, if the invited PR firms have done their homework and prepared properly, they will present a few different PR campaign ideas based on your "Request for Proposal" (RFP) requirements. At least one of the ideas should be out-of-the-box and cool enough to get you excited!
Understand the PR contract. Make sure you review it carefully, with a lawyer if possible, and understand all key terms (cost/budget, duration, team, hours you receive based on budget, how they will report out results, etc.). I have yet to see a PR firm contract that I have not red-lined substantially. If something seems off, red-line it and negotiate. Most of the time PR firms are agreeable assuming your requests are reasonable.
Exclusivity. Clarify whether your PR story is "exclusive" for a specific media outlet. Keeping in mind "media exclusive" means: No other media outlet gets the story besides the one offered the exclusive. Make sure your "media exclusive" definition is clear by all parties. The last thing you want is multiple media outlets having an "exclusive" story as it happened with Kim Kardashian PR exclusive fiasco in Australia.
Fantastic template
With this template, you can develop a highly customised brief, which was great as we received story ideas and media angles helping us build our brand profile with the right audiences. Great timing to use this template as we did not have much time. Thanks to the eDigital team!

Andrew N.
  Verified purchaser (196) March 2021
GET IMMEDIATE ACCESS TO THIS PREMIUM PR CAMPAIGN BRIEF TEMPLATE 
The top 10 reasons professional marketers and business owners love this premium template: 
Instant access. Do not wait for anything. Once you pay, you will be redirected to a confirmation page with the link to the template.
Secure. Once you access this premium template, you can save securely your own copy in seconds on your pc, laptop or keep it on your Google Docs account. No one else will have access to it unless you grant them permission.
100% guaranteed delivery. You can always contact us if there is an issue.
Fast support. Same day response to any questions.
Access your template anywhere/anytime. Just need an internet connection.
Real-time interactive collaboration. You can grant permission to edit your document to other team members and see changes and/or updates in real-time.
A universe of add-ons/plugins available. Bring and manipulate data from your marketing department into your brief document using powerful plugins and add-ons available only on Google Docs.
Turn data into powerful charts. Use the Google Docs editor to create and customise charts, if needed.
Voice typing. Lazy to type? Use Google Docs voice recognition to fill in your template.
Perpetual access. Save the link to the template to always access the latest version of this template anytime.
Note: The latest version of this template has just been released. Don't miss this introductory price offer only valid this week.
ABOUT THE PR BRIEF TEMPLATE SECTIONS 
✔  Your company, brand vision, mission and the exact target market you want your PR to influence. 
✔  Current major marketing and promotional campaigns and key visual examples.
✔  General PR campaign goals and timings.
✔ Specific PR campaign goals and objectives. You can choose one, two or more. Remember the more different objectives you choose the harder one single PR campaign will achieve all. I recommend you focus on one or max two PR campaign objectives. 
✔ Past PR activity, visual examples of earned media and key learnings.
✔ Things you believe you would like your next PR campaign to do better. 
✔ Top two PR campaigns (same or different industry) you think you can learn and apply something from. 
✔ Proof references available: Customer references (testimonials) – Strong Data – Industry Awards
✔ Expected Competitive activity during our PR campaign period
✔ Payment Instructions
PUBLIC RELATIONS CAMPAIGN OBJECTIVES – TYPES
Specific "featured content" objectives: specify target media where you want your brand to be featured prominently.
Industry Mentions Objectives: specify industry media outlets you would like your brand to be mentioned.
Share of Voice (SOV): Share of voice (SOV) is a measure of the number of earned media mentions your organisation gets compared with your top competitors. 
Sentiment Objectives: Increase the number of positive sentiment mentions or decrease the number of negative sentiment mentions on a specific topic.
Digital Impact goals: expected increases in a) web traffic, b) organic rankings (SEO) and c) social amplification (earned UGC mentions). 
Lead generation goals: expected increases in leads from this PR campaign.
Conversions goals: expected increases in actual close deals from this PR campaign. 
Total Generated Value Goal (TGVG): expected dollar amount generated by your PR campaign. Example: leads value, sales value, donations value, etc.
Tip: When using any of the above PR campaign objectives,  make sure your PR agency understands how each objective is currently being measured and if you have any past reports, share them with your new PR agency.
🐳 FREE BONUS – Only this week!
PR Contract Checklist – So you do not miss anything!
HOW YOU GET THIS TEMPLATE?
Complete payment on Paypal. It is fast, secure and easy.
Once you complete payment, please choose "return to merchant" and you will be redirected to a page where you will find a link to the PR brief template on Google Docs.
You can always contact us anytime if you have any questions. We respond in less than 24 hours.
Do not miss this offer >> The latest version of this template has just been released. Don't miss this introductory price offer only valid this week.
CONCLUSION AND FINAL TIP
The way you brief your PR specialist will highly influence the success or failure of your PR campaign. I suggest you work on your brief with your team as there might be some interesting points your team – as a collective mind – can bring to the table.
This article was brought to you by…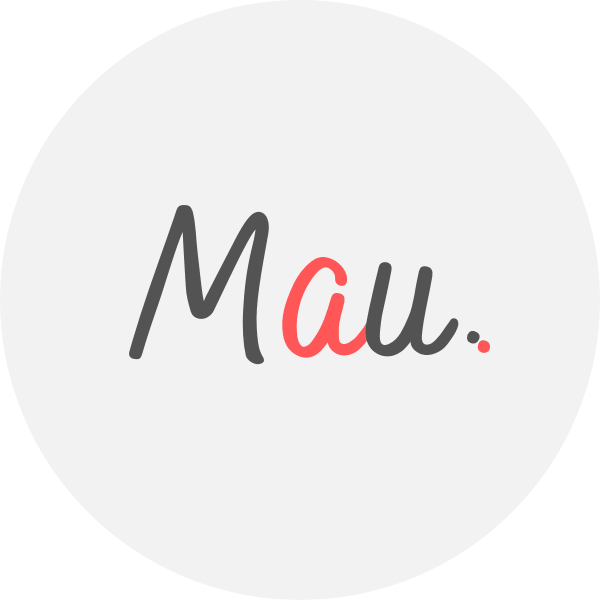 Mau is a Senior Digital Marketing Specialist with 15+ years helping clients solve their digital marketing challenges. Mau is a certified Facebook & Adwords Professional, Certified SEO Consultant and industry speaker. Mau trains marketers via Strategy Workshops & Training Sessions inc his popular Digital Marketing Plan & Social Media Plan templates. Subscribe to Mau's e-newsletter connect on LinkedIn Instagram Facebook
eDigital – Australia's "Digital Marketing" Destination