HOW TO WRITE THE BEST INFLUENCER BRIEF TEMPLATE 2021
Get this exclusive & premium Influencer brief document template to boost your influencer marketing results. Influencers will love your brief when you use this unique & premium Influencer brief document template to boost the Influencer marketing results.
WHAT IS AN INFLUENCER BRIEF DOCUMENT?
An Influencer briefing document outlines all expectations, deliverables, guidelines and requirements by both the brand and the influencer before collaboration can begin. You should present an Influencer briefing document as you do when working with any other contractor, freelancer or consultant.
"A successful Influencer Campaign comes only from the best brief! A well-detailed brief will make what you expect from an Influencer crystal clear – everything from campaign messaging, mood boards, tasks, products, dos and don'ts and more"

Mau
When working with influencers on a contra strategy (where they are gifted a complimentary product or service in exchange for content or promotion), you – the marketer – are limited on what you can set as expectations or deliverables, as it is not an official working arrangement where there is no monetary compensation.
🔥 Trending > The best Influencer Marketing Platforms – list
When working with influencers on a commercial arrangement, it is a MUST to present a detailed and professional brief document that includes all the tasks, messaging, post examples and type of content to be produced to ensure you get the best from your influencer marketing campaign. If you cannot offer a proper brief, obstacles will come up throughout the campaign, and some could have a detrimental impact on the overall success of your Influencer Marketing Campaign.
Therefore, writing an Influencer Creative Brief specifying the exact type of work and results you are after is especially important when campaign budgets, resources and time are limited. Having a proper Influencer brief document will not only ensure you are in the right path for a successful influencer marketing campaign but also will help you minimise potential errors.
BENEFITS OF A INFLUENCER BRIEF DOCUMENT / TEMPLATE
The goal when writing an influencer brief document is to allow you and the influencer to:
Understands your brand, business goals and target market.
Let your influencer become aware of how the influencer campaign aims to hit your marketing goals (in which context and for what purpose)
Help your influencer deliver extraordinary work for you with no hassle at the right time and on budget.
Some of the top benefits of a well-written influencer brief document include:
Deliver the right creative content.
Reduce any misinterpretations.
Ensure expectations from both parties (client and photographer) are clear.
Agree on campaign timings.
Get this exclusive and premium Influencer brief template you won't find anywhere else.
Great template
This template forced us to look at all the key aspects and important considerations when briefing our influencers in order to achieve our Influencer marketing goals. Thank you.
Belinda  M.
  Verified user
Growthink's Ultimate Strategic Plan Template forced us to look at reality, and see some of the potential pitfalls our business faces (even though we didn't want to see them). It also helped us identify the opportunities in our business, and gave us an action plan for achieving them.
Growthink's Template allowed us to see what was working in our business (and how to do more of it), and identified the time-consuming and money-wasting tasks that weren't helping our bottom line (which we have now stopped doing).
The Plan helped us set priorities to better forecast revenue streams in a systemized way so we were no longer guessing or hoping for cash infusions — they were planned.
This got my entire team going in the same direction with enthusiasm and commitment to reaching our stated goals and understanding what we are trying to accomplish.
For anyone who wants to stop "playing" business and have a true business that's scalable and sellable, I highly recommend Growthink's Ultimate Strategic Plan
THE BEST INFLUENCER BRIEF DOCUMENT TEMPLATE
This exclusive and premium template has been designed in Google Docs.
Benefits of having this template in Google Docs:
 Real-time interactive collaboration. See immediate changes and updates as they happen from different users.

  A universe of plugins/addons for Google Docs to manipulate your information.

  Bring data as a powerful graph on your brief document. Turn numbers on a Google Sheet file into powerful graphics you can add to your Google Docs briefing document.

  Make copies in seconds and hand briefing documents to multiple influencers.

  Access it anywhere/anytime. Just need an internet connection.

  You can even use your voice to type! Use Google Docs voice recognition.

  Easy download as Microsoft Word or PDF file. 
TEMPLATE SECTIONS
You will get exclusive and premium access to the following sections:
Contact details
Company bio
Campaign summary
Brand personality, voice and tone
Key Product/Service to be promoted
Specific objectives and KPIs
Key messages
Audience objectives
Campaign timelines
Mandatory requirements
Things to avoid
Top priority content themes
Content style suggestions
Creative inspiration/mood boards
Content grouping
Disclosure rules
Deliverables
Influencer channels
Content approval process
Extra talent
Prefer location
Public access time frame
Content rights
Payment details
FREE

EXTRA BONUSES (this week only)
+ ✅  The Ultimate Guide to successful Influencer Marketing campaigns: An "All you need to know" nine-page PDF Guide
+ ✅  Influencer Contract Checklist: conduct your due diligence before entering a contract with an influencer.
EASY STEPS:
Go to Paypal checkout and complete payment. It's fast, secure and easy!
Paypal will redirect you to our payment confirmation page where you will find the link to access the template. 🙂
You can always contact us if you have any questions or issues.
SAVE TIME & GET YOUR INFLUENCER BRIEF TEMPLATE TODAY! 
Below are our top tips and key important areas when briefing an influencer.
TOP 6 MOST POPULAR CLIENT COMPLAINTS SOLVED BY HAVING A NEAT INFLUENCER BRIEF DOCUMENT
The below 5 are the most common issues and complaints brands have when working with influencers. Ensure your influencers read and understand all the factors that might affect a proper delivery of work.
NUMBER 1: INFLUENCERS DO NOT FOLLOW ALL INSTRUCTIONS
Many influencers do not read the exact instructions on your brief. This might include client expectations, content types, required tags, "do's and don'ts" list, approval dates, etc. in a neat influencer brief document so they can quickly reference it. If an influencer does 90% of the project correctly, but they mess up one important brand detail or shoot photos of the wrong product, you can ask them to redo the whole project.
Solutions:
Meet with your influencers one to one if possible and make sure they read and listen to your exact instructions.
When working with an influencer platform, ask whether they have scheduled SMS/email "reminders" that recap the most important pieces.
If you are an influencer, reading all of the directions ahead of time and making sure you're following them is a way to make your projects successful, time-efficient and thus more profitable to you.
Influencer marketing gets a lot of interest from marketers and hype from the general public these days. And no surprise marketing agency: Carat found that collaborations with influencers are more effective than traditional celebrity sponsorships. The celebrity sponsorship rules and best practices brands used to for decades don't necessarily apply when partnering with an influencer.
A key rule is: letting go of control. Clorox's brand Brita found that the key to success was all about letting go of control. "It didn't make sense to try and apply the rules of TV to YouTube," said David Kargas, director of marketing communications at Clorox. L'Oréal—a company whose history is fueled with celebrity endorsements—knew that if it was going to connect with a younger demographic, it had to think outside the celebrity sponsorships. "Young people today increasingly relate to influencers who look and sound like they do," said Axel Adida, global digital chief operating officer at L'Oréal.
NUMBER 2: INFLUENCERS WILL RESPOND LATE TO A BRIEF OR PUBLISH CONTENT LATE
Another common complaint from brands is that influencers reply after a campaign deadline when they have already hired another influencer. Some un-professional influencers also post significantly after the agreed posting dates.
Solution: Ensure your brief give enough detail as to what to expect if influencer post late. Do they still get paid? Get that clear.
If you are an influencer, make sure you're sticking to timelines, if you can't – for any reason -, it's usually not a big deal as long as you communicate to your client and is updated on when to see the content published.
NUMBER 3: INFLUENCERS SUDDENLY DISAPPEAR 
Some flaky influencers suddenly disappear and clients do not get updated on campaign progress. Influencers who do not answer emails are seen as no longer interested in working with the brand and the agreement should be cancelled.
Solution: Ensure your brief document includes some SLA (service level agreement) confirming how quickly influencers should respond to your calls or emails.
NUMBER 4: INFLUENCERS INCLUDE OTHER BRANDS ON CONTENT
Yes, this happens quite often.
Solution: You need to ensure your briefing document has specific do's and don'ts for branded content and unless a brand has agreed to be part of a "round-up" style post, it is best practice for influencers to not include any other brand on the agreed content.
If you are an influencer, it doesn't matter if the brands are non-competitive with your client. If another brand is added or mentioned in a brand's commissioned (paid) content two negative things happen: the brand's message is diluted and the brand might decide not to use the content on their social media channels.
NUMBER 5. INFLUENCERS DELETE CONTENT BEFORE THE AGREED-UPON DATE 
Brands frequently go hunting for a post they loved, ready to repost to their follower base, only to find that the influencer has deleted the branded content. This is a bummer for both the influencer and the brand, the influencer misseses out on the exposure of the brand extending the influencer content's life. The brand misses out on the beautiful content the influencer created, and that they paid the influencer for.
Solution: Make sure your brief document add specific dates each content piece can be deleted from the influencer accounts and ask your influencer to send you the image so that you (client) can use the content you have paid for even if the influencer removes it from his channel.
If you are an influencer and you delete the content before the agreed-upon campaign date is over, your client might not compensate you for the campaign.
NUMBER 6. WE NEVER KNEW WHAT WE COULD HAVE DONE BETTER WITH OUR INFLUENCER PARTNER
It is important to get an insightful "campaign wrap up" report that includes the influencer's thoughts on why the campaign may have underperformed. Some reasons include bad brand fit, too much content direction, insincere captions, or too many posts required in the partnership.  Putting this kind of thought into each campaign wrap up will not only impress your boss and give you a great reputation in the field but will also help you hone in more quickly on which influencer partnerships are actually a good fit.
BEFORE WRITING AN INFLUENCER BRIEF DOCUMENT
Before you embark on the process of spending time writing an influencer brief document, you should:
Ensure the influencer's audience is the exact audience you want to reach out.
Check out the influencer work and her/his creative content process and how it aligns to your brand vision and visual strategy.
Please find below the points you should follow when writing an influencer brief.
I use it daily
I was not aware of the level of detail needed when briefing an influencer to get successful results. I am now using this template daily when briefing my new influencers. 
Tom  S.
  Verified user
STEPS – HOW TO WRITE THE BEST INFLUENCER BRIEF DOCUMENT
1. SET CLEAR OBJECTIVES AND GOALS
You want an influencer for a specific reason!
A clear brief will let your influencer learn the exact reasons you want to collaborate and the exact actions/activities you aim to achieve.
You should write exactly what you want to achieve (measurable goals-objectives) with specific metrics to measure ROI. Remember, influencer collaborations are commonly used for different purposes. Some of the different types of campaigns might include:
Promote your product or service. This might include distributing information about a sale and/or promoting a sale end period: discount codes, promo codes, deals, offers, discounts, loyalty program promotion, etc.
Product or Service Review. You are looking for influencers to review your product or service.
Introducing a new brand
Shifting brand sentiment after a challenging issue
Offering a third-party voice who can offer a comparison with your top closed competitors
Retargeting an old product that you want to give it a boost.
Rewarding brand ambassadors with unique experiences with a top influencer
Before approaching your preferred influencers, please have clear the answers to the below questions:
What do I want people to feel when consuming our influencer's content?
How unique does the content need to be to stand out from the other collaborations the influencer might be engaging with?
What is the best time to get the influencer to publish the branded content?
Do you want the influencer to include a "call to action" on the branded content? What do I want the Influencer audience to do once they have consumed their content? Do you want them to call/email your business? "like" the content? subscribe to your blog/e-newsletter? download a guide? buy a specific product? send an enquiry? book a demo?.
Below is a Victoria Government #NeverLeaveKidsinCars influencer campaign using Australian model and tv presenter Rebecca Judd's Instagram account to amplify the message of not leaving kids locked in cars especially in the summer months as many kids had to be taken to hospital for heatstroke or dehydration.
Related reading: How to measure ROI on an influencer marketing campaign.
2. DEFINE YOUR CREATIVE INFLUENCER CAMPAIGN STRATEGY
Product placements are not your only option when working with influencers. Sending products out to influencers and get them to publish up posts with your products is not the only way to do influencer marketing.
How To Get Creative With Influencer Collaborations
Take a peek below to get your creative juices flowing…
Instagram/TikTok takeovers. you can hire your customer's favourite blogger to takes over the reins of your Instagram account for a takeover. Your customers will be pretty happy to see some fresh content from their popular blogger. Collaborating with a relevant blogger can also do wonders for your credibility, meaning you become a top-of-mind choice when it comes time to buy. A common way is to let the blogger take you through "a day in the life" kind of scenario
Influencer + Fan generated content. This is a new hybrid approach some brands are testing at the moment. You hire a few influencers and let them use their fan-generated content to create a powerful story that relates to your brand. Example campaign: HP + Meghan Trainor + fans content created videos with the hashtag #BendTheRules.
Weekly Influencer Video Series. A great example of this creative influencer strategy is Mogo Money that hires bloggers Kastor + Pollux to create funny weekly videos.
Giveaways. Giveaways are one of the most exciting ways to collaborate with influencers. Everyone loves free stuff, especially when it's super relevant. If you have the budget to work with a high calibre influencer, this can be a great way to earn some serious credibility too. If your budget is more limited partnering up with a handful of smaller bloggers on a group giveaway can work quite nice too. Featuring your product through a giveaway is a great way to draw extra brand awareness. You can encourage participation amongst your influencer fans by asking them to comment on your influencer posts that feature your product. Successful "Giveaways" campaigns should generate tons of comments, shares and active participation among your influencer's audience.
Ambassador Programs. Depending on your influencer marketing budget you can invite 5, 10, 50 influencers to publish content a branded campaign website where your customers and potential buyers can see more authentic, interesting content that it is highly relevant to your brand. Ambassador programs is a subtle way to promote your brand while offering a different view of your products and category in general.
Influencer as a host for your next event. Bringing popular influencers to co-host at your next event will ensure your events is fully packed. Let the influencer take the lead of your event and show attendees how she uses your product in the most creative, unique ways that will inspire people to try it out.
3. AGREE ON COPYRIGHTS
If you are looking to use the content/images an influencer has produced on your own channels this might also include large scale posters or billboards. Ensure you set clear expectations about copyrights. Want to find out more about image copyrights in Australia? you should read the photographers and Copyright Guide from the Australian Copyrights Council.
Below is a benchmark of Influencer content license fees in 2018 when buying photography from an influencer platform. The more photos you buy, the cheaper per photo.
4. SPECIFY INFLUENCER MEDIA PLATFORMS
List clearly the influencer's platforms you want your branded content to be published on. Most influencers offer multiple social media accounts on popular social media channels such as Websites, Instagram, Facebook, TikTok, blogs, e-newsletters, Linkedin profiles, Quora profiles, Youtube channels, Twitter accounts, etc. It is important you list the exact influencer's accounts to be used.
5. DECIDE ON CAMPAIGN DATES AND EXACT CONTENT PUBLISHING DATES
Decide well in time the dates you want the influencer to be publishing your collaborative content pieces. Will competitors be having also a marketing campaign? Keep in mind that if your influencer campaign is also during a public holiday, night time or weekend day, influencers might charge you more.
6. CONFIRM CREATIVE GUIDELINES
The influencer briefing document is a great chance to ensure your influencer has a well understanding of your brand essence, vision, visual cues, positioning and voice and tone. Here, the idea is to give the influencer an idea of creative guidelines while giving her/him control over the final output. It is also common to use a mood board to offer the influencer an idea of the type of images required.
7. AGREE ON THE NUMBER OF CONTENT PIECES TO BE PUBLISH
It is imperative that you agree on the final amount of "best" creative content pieces to be published.
Tip: Respect their influencers' audience and do not try to over publish too many branded pieces. Let the influencer guide you on the most optimal amount of creative content pieces. You may be better off with 5 amazing content pieces than 50 average ones.
8. DEFINE CONTENT FORMATS AND QUALITY  
Define creative types, formats and quality images needed if you want to amplify the influencer photos on your own channels. Just a few formats you can request or expect from influencers include:
Boomerangs. Boomerangs are absolutely BOOMING on Instagram. They're quick, quirky and – let's face it – addictive AF. Not quite a video and not quite a still, Boomerangs are a string of images that flashback and forth, creating a "boomerang" effect. Boomerangs are a perfect way to add fun and action to your summer marketing plan – think big splashes, clinking glasses and twirling sundresses. Delightful!
Stop-motion.  Stop Motion videos are a compelling way to "grab" the attention of your social media followers. This technique is already trending on social media – even Instagram has incorporated a camera tool that allows you to take a long series of photos, turning them into a stop motion video that you can post on your Stories. So if you're not already on the stop motion train, you better move on. Stop motion can work for almost any subject. People, cars, food: if it can move, it can be made into stop motion! This technique is great for nailing those foodie briefs or adding a unique spin to step by step recipes. You could even make two products do the Cha Cha Cha if you wanted to! Just make sure your content reflects the concept that you're trying to put into (stop) motion.
Slow-motion. Also called Slow-Mo is a cool video effect where it appears to be moving slowly. Most recent versions of smartphones, photography and video cameras – allow content creators to play normally recorded footage at a slower speed. You might want your influencer to create some cool slow-mo videos.
Flat-lays. If you're a marketer looking for unique influencer content, you will have definitely seen some spectacular flatlays from your favourite bloggers, influencers and brands on Instagram, TikTok and other social media platforms. A good flatlay is carefully constructed and pieced together with purpose, yet effortlessly tells a stylish story. You will like your influencer to opt for a flatlay background that complements your featured products and doesn't distract the viewer from the main subject. Simple backgrounds, such as tabletops, wooden floorboards, white cardboard, benchtops, marble tiles, shaggy rugs and clean bed sheets work well in almost any situation, so have your influencers to look for great yet simple surfaces to flatlay on.
Cinemagraphs. Cinemagraphs are the latest motion trend taking our socials by storm, and it's not hard to see why – these illusions are seriously thumb-stopping! Simply a still image within which a minor and repeated movement occurs. Cinemagraphs are something a little bit outside the box and are perfect for capturing your brand or product in a stunning summer light – think shimmering oceans and flickering bonfires. Mesmerising!
Drone footage. The potential for the most amazing content often lies in the least accessible of places. Thanks to drones, influencers can display your brand from an entirely different perspective – bird's eye to be specific! Shot from above, drone footage can instantly transform an otherwise regular photo or video into something truly incredible. Think sweeping shots of breathtaking beaches, stunning landscapes, or glistening oceans.
After-effects. After effects is a way of producing animations and special effects in video content. After Effects, high-quality compositions have been popular for music videos, television programs, commercials and even feature films. After Effects uses a similar general workflow as most video editing software: Each project includes a collection of media assets that are arranged in layers on a timeline. Where After Effects differs from normal editors is that it is specifically designed for special effects. Although After Effects does let you perform the most common editing tasks, its real purpose is to create advanced effects and composites rather than just cutting shots together. After Effects is a tool that requires imagination from your influencer. If your influencer or content creator is wondering "how to edit in After Effects" they are probably missing the point. After Effects is like a canvas and some paint — you decide what to do make with it.
Time-lapse. Since Instagram launched Hyperlapse, the app designed to capture high-quality time-lapse videos in an easy to use format.  it's no surprise to see thousands of time-lapse videos created by everyone including influencers, brands and celebrities.
Instagram stories. Jumping on an influencer's Instagram Stories is a super effective, authentic marketing move for brands. Stories are an opt-in form of content – where people can actively choose to engage – which means that the interaction you receive is more meaningful, authentic and deliberate. Plus, it gives an influencer's followers the feeling that they're getting a genuine, sneaky peek into their world, giving your brand even more cred.
Unique art/illustrations.
Other aspects you might want to confirm are:
Do you need the influencer photos as NEF (Raw), JPEG, GIF, PNG?
What exact image size -height and width. Important!
Are the photos going to be edited/manipulated by a professional re-toucher? Would the influencer be happy with that? Is the influencer going to give you the RAW files?
9. DEFINE POST CAPTIONS AND TAGS
Should you as a client dictate/decide on specific post captions? Answers: No.
If you are a marketer or social media manager asking your influencers to copy/paste a caption you wrote, stop doing it. You should have done your homework and be aware of your influencers' visual styles before you select them for a campaign and should be comfortable with the way influencers address their own audiences.
You want to tap influencers' ability to reach their specific audience as they are a trusted voice to their audience, not you or your brand. If they are manufacturing a voice and providing it to you, that's a violation of the trust they hardly have built.
Conclusion: Influencers should post freely in their own voice, within a set of predetermined brand guidelines. Influencers – should offer you – the client approves written captions. That way, you – the client – are not scared influecers' say something too scandalous, but you – the client – are also not dictating copy that sounds inauthentic to the influencers' feed.
10. AGREE ON PROPER DISCLOSURE*
These are some disclosure guidelines to ensure you – the client – and your paid influencers add to the content you both create.
Instagram Posts – Influencers should include #Sponsored or #Promotion or #Ad as well as tag and hashtag the brand in the caption and image. The disclosure tag should be at the start of the post or within the first three lines of the caption where users on mobile devices will see it without hitting the "more" button to expand the content. #sp and #Spon are not enough to disclose to the audience that isn't used to this language and is not aware what the industry terms mean. Disclosure hashtags should not be posted and hidden within a string of hashtags and should be in the caption, not a comment. Since June 2017, Instagram released a new "promoted post partnership" tool that allows both influencers and advertisers to be clearer when publishing paid content. Advertisers can now be notified when an influencer tag its business on an Instagram post. Advertisers can also have access to insights about how well that paid post perform. We strongly suggest you read more about this new tool. c
Blog Posts – A disclosure statement or hashtag at the top of the article, near the heading preferably, is satisfactory to indicate disclosure on blog content.
Twitter Posts – #Ad in a Twitter post is an acceptable form of disclosure. Limited space and characters is not an excuse to leave out disclosure on a sponsored Tweet.
YouTube and Video Content – A disclosure statement should be in the first line of the description of the video on YouTube (such as "This video was sponsored by…") and should be included in the video itself in an easy to read format, such as text that remains on the screen long enough to be read and understood or a spoken disclosure statement that is in clear, simple language.
Podcasting and Audio Content – Disclosure on audio content should be spoken clearly and simply in a tone that is easy for consumers to follow and in language that they understand. The disclosure statement should be at the start of the content before the marketing message is received, and should be communicated at a sufficient volume for an ordinary consumer to hear and comprehend.
It is you – as a Marketing Manager or Business owner – and your influencers responsibility to ensure your audience and the influencers' audience both are aware that the influencers are being compensated in some way to share the content and both your followers and your influencer followers are not misled.
*These disclosure guidelines are not considered legal advice and are presented as a guide when working on influencer marketing campaigns as a marketer or influencer.
11. AGREE ON PAYMENT INSTRUCTIONS
Within the influencer brief, write clearly how you are going to pay to your influencer – via an influencer platform? directly?
Agree on the first invoice date with your influencer.
You might want to ask your influencer for a discount if you can pay full collaboration well in advance.
Some influencers are also freelancers who can offer you a discount for advance payments.
The best template
Before purchasing this template we were not aware of all the intricacies when briefing an influencer. We now feel more confident our influencer marketing investment will work. The template was super easy to use and saved us so much time. 
Chris  J.
  Verified user
NEXT
Last note: Is your marketing not reaching your sales targets? Stop wasting your money on marketing that is not performing? Find how you can increase your sales with our eCom boost program!
BRIEFING AN INFLUENCER: DOS AND DON'TS
was brought to you by…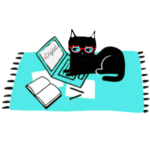 Mau is has been meowing digital marketing for 16+ years. A certified Facebook, Google Ads, SEO specialist and keynote speaker; Mau also offers marketing strategy support & digital marketing training. Mau's Digital Marketing Plan & Social Media Plan templates are used by hundreds of marketers. Subscribe to Mau's newsletter or connect on Linkedin Instagram or Facebook