HOW TO WRITE THE BEST COPYWRITING BRIEF 2021 AND TEMPLATE
Check out our top tips on how to write a killer copywriting brief in 2021 and get this exclusive and premium template. The below tips will ensure your copywriter will get know your business and never assume your exact needs and expectations. With the below briefing tips, your copywriter will fully understand your preferences and getting the best results for your budget. Curated by MAU. Senior Digital Marketing Specialist and Training Facilitator at eDigital.
WHY PAYING FOR PROFESSIONAL COPYWRITING?
Advertising personality David Ogilvy once said, "Tell the truth, but make the truth fascinating."
Great copywriting is about understanding what's really interesting about your brand and communicate it in a way that appeals to your most valuable target segments.
UNDERSTAND HOW TOP COPYWRITERS MAKE SUCCESSFUL COPY THAT TURNS READERS INTO BUYERS
Some of the top best professional copywriters will follow the below rules:
Use words to make the reader feel the benefits of a brand, not just describe its benefit
Describe why the speaker (brand) feels the emotion (don't describe the emotion per se)
Make images with words (pain a picture), striking a chord of sensory detail with the reader (The reader can easily imagine it)
Express the topic right away
Creates a sense of scale
Makes the reader appreciate the importance of the situation or topic
Addresses the reader directly – Using the word: "You" (Active voice)
Make the reader extremely curious*
May address a pain point
Try to end sentences on nouns
*Behavioral economist and Carnegie Mellon professor George Loewenstein wrote a paper of the psychology of curiosity – that has been used by top copywriters and some of the top takeaways from the paper about writing are:
Ask a curiosity-inducing question
Start a sequence of events, but don't finish (e.g., an unfinished story)
Do something unexpected
Imply you have info the reader does not
Imply the reader used to know something that the reader has since forgotten
WRITING THE BEST COPYWRITING BRIEF – STEPS
The information given on your brief and template will arm your copywriter with ample knowledge about you, your business and your exact copywriting needs.
LET YOUR COPYWRITING SPEND QUALITY TIME IN PLANNING
Copywriters often spend both extensive times planning a project and doing the actual writing. Even the simplest job needs a rock-solid direction: a good brief and thorough research. Because it's only after we dig deep into your business, goals and market, that a fantastic copywriter can put the exact right words on the page – and create clear, compelling content that gets you noticed.
But why is a copywriting brief so important – and what do you need to think about when briefing your writer?
A GREAT BRIEF SPARKS A GREAT COPYWRITING JOB RESULT
And the more time and effort you put into the briefing stage, the bigger copywriting bang for your buck you get. While all copywriters like to think they are pretty awesome at what they do after all those years of writing, they are (unfortunately) neither mind readers, nor miracle workers. They can only build their work based on the information you (as a client) supply. And they can only write spot-on content (aka copy) if they get to know you, your needs and your goals really well. Let your copywriter ask many questions to be able to create unique and powerful content that fits you and your business. You can get a great understanding of how your copywriter's mind works by checking out our briefing template and see the questions they should be asking.  Also, try and think beyond the immediate copywriting brief. Maybe you only need a few pages of web content now. But your copywriter would like to know all about your future plans, so he can create words that stand the test of time. Plus, it lets your copywriter grow a close relationship with you.
WHAT'S YOUR STORY – WHY YOU ARE IN BUSINESS
Start by thinking about your business. In our copywriting brief template, you will let your copywriter know what your business does, how you do it, and why. This gives your copywriter a big-picture view of how you operate – and why you need his help. The 'why' is everything. Because it's the start of your story. It tells about your mission, beliefs and passion. As well as why your audience should care about the work you do.
BRIEF CLEARLY WHAT YOU REALLY WANT TO YOUR COPYWRITER
Be very clear about what copy you need to be written. Is it a 20-page website, monthly e-newsletter, one-off whitepaper, or book editing? Or perhaps it's a wider communications strategy. Or a package of different content pieces. Sometimes you won't know exactly what form the written piece should take. And that's OK. A professional copywriter should help you figure this out. But having some idea of the final product and its goal will help your copywriter understand your expectations – and start the relationship off on the best foot.
YOUR MOST VALUABLE CUSTOMER SEGMENT ( TARGET AUDIENCE – WHO) 
Your copywriter would like to know all about your place in the market. This helps him get a clearer picture of where you're at – and where you want to head. It also means he can tailor your message to the right audience and their pain points. So it is important to brief the following:
Who's your competition – and what are they doing differently (better or worse)?
Who's buying from you – and are you giving them what they want?
What's your USP? What makes you stand out in the crowd?
What's your market position ­­– and how do you see it changing in the future?
BRAND VOICE AND TONE BRIEFING
Have you read a blog with a tone of voice that's perfect for your website? Or is a competitor making waves with an engaging ebook? What style of writing do you like? And what words, phrases, or brands do you loathe? Sometimes it's easier to show what you do and don't like than to try and explain it. So show your copywriter some examples, to steer him in the right direction.
This article was brought to you by…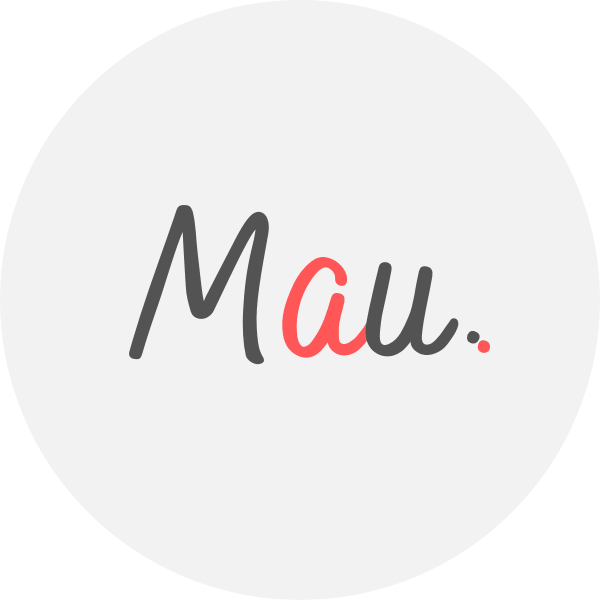 Mau is a Senior Digital Marketing Specialist with 15+ years helping clients solve their digital marketing challenges. Mau is a certified Facebook & Adwords Professional, Certified SEO Consultant and industry speaker. Mau trains marketers via Strategy Workshops & Training Sessions inc his popular Digital Marketing Plan & Social Media Plan templates. Subscribe to Mau's e-newsletter connect on LinkedIn Instagram Facebook
eDigital – Australia's "Digital Marketing" Destination