HOW TO WRITE THE BEST BUSINESS PLAN 2021 & TEMPLATE
Find below our top and best tips and tricks for crafting the best business plan and template in 2020. Curated by MAU. Senior Digital Marketing Specialist at eDigital.
WHAT IS A BUSINESS PLAN?
The best definition of a business plan is a written document that details your proposed venture.  There's no such thing as an "official" business plan, but the idea highlights the misuse.
Some people spend months developing a "business plan" instead of developing their businesses. A business plan is a road map (Not the result) of one of the key activities of your business: "business planning". Business planning is a process that allows you to revise and review your overarching business strategy, a tool for managing and steering a "real" business.
The process of business planning and writing your business plan involves looking at where you want your company to be in the next 1 to 3 years and determining what you need to do to get there.
A well-defined business plan must describe:
Current business situation
Expected needs
Projected results of the new business.
Your business plan is your roadmap on how to create a successful and profitable business. At its essence, a business plan is simply proof that you have thought through all of your options, planned for contingencies and feel confident that you have a plan that will help your business be successful. It also is a roadmap to help you keep your business moving in the right direction. It can be a beneficial exercise for business owners who are just starting out and for those who need to make changes to their business operation.
"The word 'business plan' can either bore or scares a lot of people. Start with your simple ideas: This is what I want to do, this is why people will buy it, this is what I think it will cost to deliver it, this is what I will have to buy to make it work, this is what I will do if I do not sell as much, etc. The larger the business, the more formal the plan. Also, if you need equity financing, you will need to show a business plan" MAU. – Global Head of Digital Marketing Strategy at eDigital
A company's business plan is a living document and needs to be updated at least once a year. It should be used:
By managers and executives for internal planning.
As the basis for loan applications from banks and other lenders.
To persuade investors that a company is a good investment.
As a road map to the future by making entrepreneurs and business owners think through their strategies, evaluate their basic business concepts, recognize their business's limitations, and avoid a variety of mistakes.
YOU NEED STRATEGIC PLANNING WHEN DEFINING YOUR BUSINESS PLAN
Strategic planning is a business process to produce innovative and creative business ideas which serve as the core framework for the company and designing its' future. Your business plan should be part of your company strategic planning.
Strategic planning will help you look into the sideways threads. It's the sideways threats that kill companies, If you think of Kodak and Fuji, competing in the film industry for 100 years, but then ultimately it turns out to be Instagram. Netflix is the result of a sideway thread Blockbuster did not review in due time. The famous Amazon Flywheel business model continues to be the kye driver for business success.
WHY WRITING A BUSINESS PLAN – TOP REASONS
It's tempting to start executing business activities when you're excited about a new business, but taking the time to write a business plan and get your business ideas and strategies on paper allows you to complete a number of beneficial actions:
Evaluate your key business idea. A business plan can make an idea more tangible, helping you see if it is truly viable.  If you've got multiple ideas in mind, a rough business plan for each can help you focus your time and energy on the ones with the highest chance of success.
Fully profile and understand your ideal customers and close competitors. To write a business plan, you'll need to research your ideal customer (most valuable customers) and your competitors—information that will help you make more strategic decisions.
Strategic planning. Whether your goal is to start a new business or scale an existing business to the next level, a business plan can help you clarifying your ideas, understand your business scope, understand the amount of time, the type of resources, the quantity of money and resources you will need to get started and list the activities to be completed and identify gaps and "unknowns" to address.
Have your strategies, goals and tactics clear. Writing a business plan can show you the actionable next steps to take on a big, abstract idea. It can also help you narrow down your strategy and identify clear-cut tactics that will support it.
Scoping. If you do not have a business plan, cost overruns and delays are all but certain. A business plan helps you see the full scope of work to be done and adjust your investment of time and money accordingly.
Secure talent and /or strategic partnerships. When you need buy-in from potential employees and partners, especially in the early stages of your business, a clearly written business plan is one of the best tools at your disposal. A business plan provides a refined look at your goals for the business, letting partners judge for themselves whether or not they agree with your vision.
Secure funds. Securing funding for your business, whether from investors or a bank, is one of the most common reasons to create a business plan.
WHY USING A BUSINESS PLAN TEMPLATE?
Below are the top key benefits of starting your business plan from an existing outline or template.
No blank-page paralysis. A blank page can be intimidating to even the most seasoned business strategists or entrepreneurs. Using an established business framework and guidelines can help you get past the inertia of starting your business plan, and it allows you to skip the work of building an outline from scratch. You can always adjust a template to suit your needs.
Guidance on what to include in each section. If you've never sat through a business class, you might never have created a SWOT analysis or a balance sheet before. Templates that offer guidance—in plain language—about how to fill in each section can help you navigate sometimes-daunting business jargon and create a complete and effective plan.
Knowing you've considered every section. In some cases, you may not need to complete every section of a business plan template, but its initial structure shows you you're choosing to omit a section as opposed to forgetting to include it in the first place.
HOW TO WRITE A KILLER BUSINESS PLAN AND TEMPLATE
A killer and professional business plan is a MUST if you want to have success with your business or new startup venture. A well-written business plan will define the direction of your business, create strategies to achieve your goals and help you win finance from top investors or venture capital firms. This eDigital Business Plan template steps you through the process of how to create a professional, solid, well-structured business plan tailored to your current company needs.
BEFORE COMPLETING THIS KILLER BUSINESS PLAN TEMPLATE
Before you complete this business plan template and start using it, consider the following:
Do your research. You will need to make quite a few decisions about your business including structure, marketing strategies and finances before you can complete the template. By having the right information to hand you also can be more accurate in your forecasts and analysis.
Determine who the plan is for. Does it have more than one purpose? Would it be used internally or will third parties be involved? Deciding the purpose of the plan can help you target your answers. If third parties are involved, what are they interested in? Although don't assume they are just interested in the finance part of your business. They will be looking for the whole package.
Do not attempt to fill in the template from start to finish. First, decide which sections are relevant for your business and set aside the sections that don't apply. You can always go back to the other sections later.
Read our tips added in [italicised text]. The italicised text is there to help guide you by providing some more detailed questions you may like to answer when preparing your response.
Get support. If you aren't confident in completing the plan yourself, you can enlist the help of a professional (i.e. Single Business Service, Business Enterprise Centre, business adviser, or accountant) to look through your plan and provide you with advice.
Actual vs. expected figures. Existing businesses can include actual figures in the plan, but if your business is just starting out and you are using expected figures for turnover and finances you will need to clearly show that these are expected figures or estimates.
Write your summary last. Use as few words as possible. You want to get to the point but not overlook important facts. This is also your opportunity to sell yourself. But don't overdo it. You want prospective banks, investors, partners or wholesalers to be able to quickly read your plan, find it realistic and be motivated by what they read.
Proofread. Your business plan is there to make a good impression. Errors will only detract from your professional image. So ask a number of impartial people to proofread your final plan.
Effective stakeholder consultation is important. Involve all key stakeholders who deal with your company's strategic vision. If a set of meetings are required to define your digital business plan with different stakeholders; ensure you have a structured agenda and expected outcomes so the business plan is agreed /approved. The below goal /outcome matrix will help you have an effective meeting.
WHAT IS COVERED IN OUR BUSINESS PLAN TEMPLATE
Below is an example of the traditional business plan structure.
EXECUTIVE SUMMARY
This is usually a 2-3 page summary of the entire business plan. It is a very important part of the plan, in that it is designed for key people you need support and who do not have the time to read your whole plan. It usually summarizes your business model competitive advantages, sales and profit projections, financial requirements, plans to repay lenders or investors, and the amount of financing requested.
"Business plans are a valuable, iterative, document that can serve as a successful benchmarking tool. Where did your business exceed expectations? In what areas did your strategy maybe fall short? While it's fine to "pivot" your company based on what you've seen in the market, having something in writing puts the responsibility on you to be honest about your company's performance" Kim – International Business Strategist.
BUSINESS DESCRIPTION
The business description includes not only a profile of the company but also a picture of the industry in which the company operates. Every business operates within a specific context that affects its growth potential. The description of a company's operating environment may cover new products and developments in the industry, trends and outlook for the industry, and overall economic trends. It also lists the unique features that give the company an edge in the environment in which it competes. A brief company history reveals how specific products and services were developed, while descriptions of pertinent contracts and agreements should also be mentioned (information on contracts and legal agreements may also be included in an appendix to the business plan).
General description of the business
Industry background
Goals
Potential of the business
Milestones
The uniqueness of your product or service: here you differentiate your company's products or services from those of the competition. It describes specific customer needs that are uniquely met by the firm's products or services. Product features are translated into customer benefits. Product life cycles and their effects on sales and marketing can be described.
Research and Development: The company's plans for a new generation of products or services are included in this section.
"The biggest reason to write out a business plan regardless of any financing option concerns is that it can help you stay organized and remain on track. Businesses without a plan can easily get off-target, and revenues will suffer as a result. Creating a plan with expense projections, revenue forecasts, and more can help a small business remain committed to its long-term goals." Chris – CEO
MANAGEMENT
The quality of a company's management team can be the most important aspect of a business plan. This section presents the strengths of the company's management team by highlighting relevant experience, achievements, and past performance. Key areas include management's ability to provide planning, organizational skills, and leadership. This section also contains information about the company's ownership and workforce. It may present an existing or planned organisational structure that will accomplish the goals set forth in the business plan. Specific management and control systems are often described as well.
Management team (key personnel)
Legal structures: tock agreements, employment agreements, ownership
Board of directors, advisors, consultants
MARKETING STRATEGY
Research and analysis

Target market (customers) identified. A customer analysis provides a picture of who buys and uses the company's products or services.
Market size and trends: A thorough market analysis serves as the basis for a company's sales and marketing plans. The analysis generally covers the company's competition, customers, products, and market acceptance. This section of the business plan highlights how the company's products or services satisfy previously unfulfilled market needs. It also includes evidence of market acceptance of the company's unique products or services.
Competition: The competitive analysis details the competition's strengths and weaknesses, providing a basis for discovering market opportunities.
Estimated market share

Marketing plan: The marketing plan delineates the methods and activities that will be employed to reach the company's revenue goals. This section describes the company's marketing and sales programs. The latter is supported by conclusions drawn from the market analysis. Different revenue outcomes may be presented to allow for contingency planning in the areas of finance and production.

Market strategy – sales and distribution
Pricing
Advertising and promotions. it is important to have your advertising and sales promotions calendar ready.
"Business planning is incredibly helpful for describing what you do, understanding who your competitors are, and crafting a realistic three to five year plan. Each of these activities is crucial if you are looking to launch or expand a venture, and learning to speak concisely about your company will always be crucial no matter what stage you're in" Paige – Marketing Growth Director
OPERATIONS AND LOGISTICS
Identify location
Proximity to supplies
Access to transportation
Logistics and operations are the workflows you'll implement to make your ideas a reality. If you're writing a business plan for your own planning purposes, this is still an important section to consider, even though you might not need to include the same level of detail as if you were seeking investment.
Cover all parts of your planned operations, including:
Suppliers. Where do you get the raw materials you need for production, or where are your products produced?
Production. How long does it take to produce your products and get them shipped to you? How will you handle a busy season or an unexpected spike in demand?
Facilities. Where will you and any team members work? Do you plan to have physical retail space? If yes, where?
Equipment. What tools and technology do you require to be up and running? This includes everything from computers to lightbulbs and everything in between.
Shipping and fulfilment. Will you be handling all the fulfilment tasks in-house, or will you use a third-party partner?
Inventory. How much will you keep on hand, and where will it be stored? How will you ship it to partners if required, and how will you keep track of inventory?
FINANCIAL 
This section covers the financing and cash flow requirements implicit in other areas of the business plan. It contains projections of income, expenses, and cash flow, as well as descriptions of budgeting and financial controls. Financial projections must be supported by verifiable facts, such as sales figures or market research. Monthly figures are generally given for the first two years, followed by annual figures for the next three years. If the business plan is written for investors or lenders, the amount of financing required may be included here.
Financial forecast

Profit and loss
Cash flow
Break-even analysis
Cost controls
Budgeting plans
"A lot of ideas sound great on paper and even in discussions. However, simple math can make or break an idea. Before we launch any new idea, we at least create a financial model to project the ROI from several realistic scenarios. You can save a lot of time and frustration thinking through the numbers, and making sure it's possible to hit your revenue and profit goals." Lauren -Managing Director
Income statement
Your income statement is designed to give readers a look at your revenue sources and expenses over a given time period. With those two pieces of information, they can see the all-important bottom line, or the profit or loss your business experienced during that time. If you haven't launched your business yet, you can put together a forecast of the same information.
Balance sheet
Your balance sheet offers a look at how much equity you have in your business. On one side, you list all your business assets (what you own) and, on the other side, all your liabilities (what you owe). This provides a snapshot of your business's shareholder equity, which is calculated as
Assets – Liabilities = Equity
Cash-flow statement
Your cash-flow statement is similar to your income statement, with one important difference: it takes into account when revenues are collected and when expenses are paid.
When the cash you have coming in is greater than the cash you have going out, your cash flow is positive. When the opposite scenario is true, your cash flow is negative. Ideally, your cash-flow statement will help you see when cash is low, when you might have a surplus, and where you might need to have a contingency plan to access funding to keep your business solvent.
It can be especially helpful to forecast your cash-flow statement to identify gaps or negative cash flow and adjust operations as required.
CRITICAL RISKS
This section defines problems and challenges that the company may face and outlines contingency plans for overcoming obstacles that might arise. Specific topics that may be explored are competitive responses, areas of weakness or vulnerability, legal constraints, staffing, and continuity of leadership.
Obstacles and risks
Alternative courses of action
"Although it took several weeks and I've barely looked at it since, I credit my business plan for helping me understand a brand-new industry in an extremely deep way before actually entering it, and for forcing me to deeply examine how we would fit into the market and what TalentEgg's probability of success was. As a "risk averse" entrepreneur, it was critical " Jason – Entrepreneur
HARVEST STRATEGY
Transfer of assets
Continuity of business strategy
Identify successor
MILESTONE SCHEDULE
Timing and objectives
Deadlines and milestones
Relationship of events
APPENDIX
An appendix may include a variety of documentation that supports different sections of the business plan. Among the items that may be found in an appendix are footnotes from the main plan, biographies, graphs and charts, copies of contracts and agreements, and references.
BIBLIOGRAPHY
Citing your sources is critical to establishing your credibility and for remembering how you arrived at the conclusions and figures you present in your business plan.
AN ALTERNATIVE BUSINESS PLAN MODEL – STRUCTURE
This idea first presented by Seth Godin talks that traditional business plans are often misused to obfuscate, bore and show an ability to comply with expectations. If you want the real truth about a specific business and where it's going, you would rather see something else. You will divide the modern business plan into five simple sections:
TRUTH
Truth can take as long as you need to tell it. It can include spreadsheets, market share analysis and anything needed to explain someone about your market works, the needs that already exist, the competitors in your space, technology standards, the way others have succeeded and failed in the past. The more specific the better. The more ground knowledge the better. The more visceral the stories, the better. The point of this section is to be sure that you're clear about the way you see the world, and that you, your team, investors, lenders agree on your assumptions. This section isn't partisan, it takes no positions, it just states how things are.
ASSERTIONS
The assertions section is your chance to describe how you're going to change things. We will do X, and then Y will happen. We will build Z with this much money in this much time. We will present Q to the market and the market will respond by taking this action. This is the heart of the modern business plan. The only reason to launch a project is to change something, and I want to know what you're going to do and what impact it's going to have. Of course, this section will be incorrect. You will make assertions that won't pan out. You'll miss budgets and deadlines and sales; that's fine! The next section you will provide solutions if your assertions do not happen.
ALTERNATIVES
If your assertions don't pan out, is it over? In this section, you provide alternatives if your assertions do not happen. How much flexibility does your product or team have? What resources you will have available to flex your business if needed.
PEOPLE
The people section rightly highlights the key element: who is on your team, who is going to join your team. This does not mean providing resumes, this means describing their attitudes and abilities and track record in shipping and delivering.
MONEY
This last section is all about money. How much do you need, how will you spend it, what does cash flow look like, P&Ls, balance sheets, margins and exit strategies.
Note: Your local venture capitalist might not like this format, but it will help your team think through the hard issues more clearly.
BENEFITS OF HAVING YOUR BUSINESS PLAN READY
Designing, agreeing and actioning your business plan can have an immediate influence on your company's success. How to write a business plan is one of the most important skills if you want to be a successful serial entrepreneur or looking for serious venture capital or investment. Having your business proposal ready to be examined by key parties or board members will offer you the benefits of:
FORCES YOU TO SUMMARISE THE BUSINESS MODEL. As you will have limited resources, time and budgets, you will need to be clear about what business model you will be using to profit your venture. There might be many ways your business can make revenue but not all might be strategic for you and optimise your resources.
PRIORITISING BUDGETS AND HIRING DECISIONS. Once you are clear on your business model, it will be easier for you to know where your budget allocations need to be and what exact hiring decisions you need to make to support your business model.
MAKES FUTURE HAPPEN – DO NOT LET IT HAPPEN TO YOU. Your business plan becomes a key plan for the company with clear goals and objectives. Your business plan should allow you to foreseen changing market conditions as much as possible.
ESTABLISHES DIRECTION. Clearly defines your company's purpose and establishes realistic goals and objectives consistent with the mission which can be clearly communicated to constituents.  Your business plan should provide a base from which progress can be measured, employees compensated and boundaries established for effective decision making.
PROVIDES AGREEMENT ON STRATEGY AND ROAD MAP. Your business plan communicates to others the scope and nature of your business strategy. A clear road map helps you develop consensus and support to ensure agreed commitment.
PREPARES THE OWNER OR ENTREPRENEUR. The entire business planning process forces the entrepreneur to view the venture critically and objectively; to analyse all aspects of the venture and to prepare an effective strategy to deal with the uncertainties that arise. The competitive, economic, financial and SWOT analysis included in the business plan subject the entrepreneur to close scrutiny of his or her assumptions about the venture's success and provides a path to polish the market entry strategy.
PROVIDES MEASURABLE BENCHMARKS. A business plan quantifies objectives for comparing forecasts with actual results.
EFFECTIVE COMMUNICATION TOOL. A well-structured business plan provides the entrepreneur with a communication tool for outside financial sources as well as an operational tool for guiding the venture towards success.
ENSURES YOU ARE CLEAR ABOUT THE MARKET POTENTIAL. Details of the market potential and plans for securing a share of that market.
CONFIRMS YOUR FINANCIAL HEALTH. The venture's ability to service debt or provide an adequate return on equity. The business plan also identifies critical risks and crucial events with a discussion of contingency plans. Your business plan will be super helpful when seeking allocation of funds and assets towards international business or seeking financial assistance from lenders and/or investors.
HELPS YOU ALLOCATE RESPONSIBILITIES. Allocates responsibilities and provides baselines and metrics for an evaluation of results.
CONFIRMS YOUR UNIQUE DIFFERENTIATION. Your business plan must have clearly marked the unique value you bring to market and how your best practices are going to be different from your competitors' ones. Avoiding this way, competitive convergence.
OFFERS THE REASON FOR TEAMS TO FEEL THEIR JOB IS MEANINGFUL AND FULL OF PURPOSE. Your business plan confirms the reason why you are in business, the passion and motivation you and your team members have to make your customers fully satisfied with your offering.
GUIDES YOU TO INCREASE PROFITABILITY AND MARKET SHARE. The best business plan should uncover the customer segments, market conditions, and product and service offerings that are in the best interest of the company.  Your business plan should have intent and targeted approach to markets and opportunities which guide your sales and marketing efforts, distribution and other business decisions which ultimately mean more profit to the bottom line and a stronger market position.
HELPS YOU REDUCE RISK. Another reason for entrepreneurs to make a business plan a priority is that it helps you reduce risk, particularly in periods of economic uncertainty. As part of the process of writing a business plan, you'll be assessing your current situation, resources, strengths and weaknesses, competitors and the business environment. This way, you will be better equipped to make decisions and therefore to minimize risk.
HELPS YOU MANAGE YOUR CASH FLOW. Careful management of cash flow is a fundamental requirement for all businesses. The reason is quite simple–many businesses fail, not because they are unprofitable, but because they ultimately become insolvent (i.e., are unable to pay their debts as they fall due). While the break-even point–where total revenue equals total costs–is a highly important figure for start-ups, once a business is up and running profitably, it becomes less important. Cash flow management then becomes more vital when businesses pursue investment opportunities where there are significant cash outflows, in advance of the cash flows coming in. These opportunities need to be assessed against any seasonal variations in the business and the timing of the flows. If you are a "cash-only" business, you can bank the income immediately; however, if you sell on credit, you receive the cash in the future and hence may need to pay some of your own expenses before that income hits your account. This will put a further strain on the company's solvency and hence a well-structured business plan will help you manage funding requirements in advance.
CREATES MOTIVATION. One of the first steps you should take when writing your business plan is to create a vision of where you would like to be five to ten years in the future. Creating this Vision becomes motivational because it allows you to see the possibilities you can create for your business. For example, if you know that your goal is to take your business international, you will be cognizant of the steps necessary to get there. You will focus on developing international relationships, learning the customs of other countries, and brushing up on the language.
SUPPORTS YOUR STRATEGIC EXIT. Finally, at some point, your company will decide it is time to exit. Considering the likely exit strategy in advance can help inform and direct present-day decisions. The aim is to liquidate the investment, so the owner/current investors have the option of cashing out when they want. Common exit strategies include Initial Public Offering of stock (IPO's), Acquisition by competitors, mergers, family succession, management buy-outs.
PITFALLS TO AVOID WHEN WRITING YOUR BUSINESS PLAN
Pitfall 1: No Realistic Goals
Pitfall 2: Failure to Anticipate Roadblocks
Pitfall 3: No Commitment or Dedication
Pitfall 4: Lack of Demonstrate experience (Business or Technical)
Pitfall 5: No Market Niche (Segment)
Pitfall 6: Not offering demonstrable solutions to all parties: Entrepreneurs, market (user), investors.
Pitfall 7: Letting others decide on the final version. If consultants are sought to help prepare a business plan, the entrepreneur must remain the driving force behind the plan. Seeking the advice and assistance of outside professionals is always wise. You  – as the business owner – are responsible for every aspect of the business plan, since it is you who come under the scrutiny of financial sources.
WHO WILL BE LIKELY TO READ YOU BUSINESS PLAN
Venture Capitalists and Investors
Bankers
Investors
Potential Customers
Lawyers
Consultants
Suppliers
THINK ABOUT YOUR BUSINESS PLAN READERS
The reality is most of the readers of your business plan will not really read all the words. They will scan your plan – the five minutes read – to find out:
The characteristics of the venture and its industry
The financial structure of the plan (amount of debt or equity investment required)
The latest balance sheet (to determine liquidity, net worth, and debt/equity)
The quality of entrepreneurs in the venture (sometimes the most important area of your plan)
The unique feature in this venture (find out what is different)
WHAT FORMAT TO CHOOSE FOR YOUR BUSINESS PLAN?
Creating a business plan might require having different samples on different formats (if time allows) as it can help you decide the best format you want to choose. If you lack time, a Business Plan sample in PDF format is the most common execution. Most business plans are written in Microsoft word document, then transferred to PDF format. Other entrepreneurs select PowerPoint template (PPT). Deciding how to make your business plan is your final decision but always best practise check who the most important people – who want to read it – are and how they would like it to be delivered (what format). As with any business proposal format, it needs to keep professional and free of mistakes.
BUSINESS PLAN GUIDELINES TO REMEMBER
Keep the Business Plan or Business Proposal respectably short
Organise and package the plan appropriately
Orient the plan toward the future
Avoid exaggeration
Highlight critical risks
Give evidence of your effective and successful entrepreneurial team
Do not over-diversify (keep the focus on the unique feature that will be your key differentiator in the next 1-2 years)
Identify the target market – your key most valuable customer segment
Keep the plan written in the third person
Capture the reader's interest by using visuals when necessary
Even if you are a small business owner (restaurant, others) be clear on what you want your business plan to accomplish.
THE BEST TIPS WHEN PRESENTING YOUR BUSINESS PLAN
Know the outline thoroughly so it is easy for the audience to understand your business case.
Provide practical examples of the things you have achieved so far.
Rehearse the presentation
Be familiar with any equipment to avoid connection or presentation issues.
Learn how to create interest from your audience by having some areas to be discussed.
FINAL TIPS FOR YOUR BUSINESS PLAN
Your business plan needs to be kept up to date. You need to put some thought into it to start with, and when changes occur, you need to update it to stay on track.
HELP WRITING YOUR BUSINESS PLAN 
Ask your business partner to be a part of the process. Everyone involved in the business should have a say in its future direction.
Use your accountant's knowledge and services. A good accountant can assist you in preparing a good business plan.
Get outside help. Some state governments and industry bodies can help you or regional small business centres.
Get our business plan template today! :)
This article was brought to you by…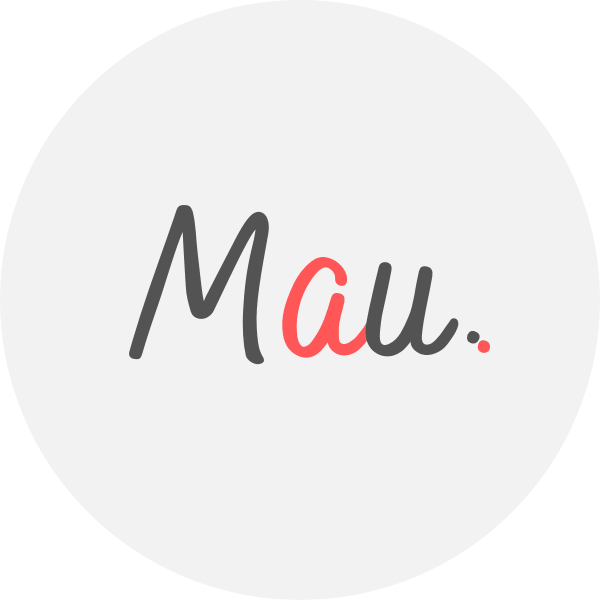 Mau is a Senior Digital Marketing Specialist with 15+ years helping clients solve their digital marketing challenges. Mau is a certified Facebook & Adwords Professional, Certified SEO Consultant and industry speaker. Mau trains marketers via Strategy Workshops & Training Sessions inc his popular Digital Marketing Plan & Social Media Plan templates. Subscribe to Mau's e-newsletter connect on LinkedIn Instagram Facebook
eDigital – Australia's "Digital Marketing" Destination