HOW TO WRITE THE BEST AUGMENTED REALITY APP BRIEF 2021 + TEMPLATE
Learn how to write a professional Augmented Reality (AR) App Brief with our below tips plus template in 2021. Written by MAU. Senior Digital Marketing Specialist at eDigital.
COVID HAS INCREASED THE DEVELOPMENT AND USAGE OF AR APPLICATIONS
Demand for augmented reality (Also called: extended reality or assisted reality or mixed reality) apps spiked since the start of the pandemic as marketers needed new ways to serve customers. Now, it has been predicted the worldwide AR market will grow 14X in five years to reach $140B in 2025.
Warby Parker and Men's Warehouse continue to roll out virtual changing rooms while AR smart mirrors for fashion marketing and beauty retailers are significantly improving accuracy with their systems.
Magic Leap is developing realistic-looking customer service agents bots.  Mercedes-Benz technicians are using Microsoft's HoloLens headsets for remote assistance. Envisics is working to "revolutionize" the in-car experience with holographic technology.
There's plenty of AR innovation happening in healthcare as well. For example, Medivis offers advanced medical imaging to medical Centres; Surgical Theater develops AR apps to train doctors and walk patients through procedures before they happen, and XRHealth offers virtual reality clinics.
General Informatics is developing AR tools for police departments; Mira uses AR headsets to offer users an immersive view of industrial environments, like explosive grade chemical manufacturing, and military equipment maintenance. Others are developing new tools for recruiting talent and hosting virtual concerts.
BEFORE WRITING YOUR AUGMENTED REALITY DESIGN BRIEF
UNDERSTAND WHAT AUGMENTED REALITY IS
If you've already played Pokemon Go, tried decorating your bedroom using the IKEA app, send a selfy using a Snapchat filter or used the L'Oreal app to check different make-up colours, then you have had a brief encounter with Augmented Reality.
The connected world is expanding and adding the extra layer of information to the modern physical lives. The latest advances in technology also have driven people to entirely new environments and virtual worlds.
All type of industries and businesses are now using Augmented Reality. Some now common application includes:
Advertising (Outdoor displays)
Architecture and building
Art installations and Museums
Automobile (Car dealers' AR demos)
Books (Publishing)
Education (In the Classroom)
Exhibitions (Photo booths and demonstrations at trade shows)
Gaming (Virtual and AR games)
Graphic Design, illustration, logo, icon, business cards, brochures, packaging and poster design, typography.
Home renovations (Flooring, decoration)
Retail Luxury High Fashion (Hair, Makeup, Clothing, Sneakers)
Sports (Hawk-eye tech for on-field decision making), athlete training, sports broadcasting.
Tourism (City Guides, National Park Guides, and maps)
It is now possible to explore virtually, from gaming to finding new business opportunities, and these all are done through the evolution of Augmented Reality (AR). In recent years, the growth of AR applications enables users, teams and consumers to visualise products and experience the service before actually purchasing it.
AUGMENTED REALITY VS VIRTUAL REALITY – WHAT'S THE DIFFERENCE?
The main key difference between Augmented reality (AR) and Virtual reality (VR) is that Augmented reality (AR)brings digital elements to a live view often by using the camera on a smartphone or AR glasses while Virtual reality (VR) does not use elements in the physical work.
In other words…
Virtual reality replaces your vision while Augmented reality adds to it.
AR adds to reality, projecting information on top of what you're already seeing while Virtual reality shuts down the real world to immerse you into a new sensorial dimension you probably have never experienced.
An example of a great Virtual Reality App is RecRoom (available on iOS, PC, PlayStation, Steam and Oculus), which is accessible without a VR headset — the main barrier to entry for most people.
HOW DOES AUGMENTED REALITY WORK?
Augmented reality typically presents a view of the physical real-world environment with superimposed computer-generated images, changing the perception of reality. What AR really does is, it alters and enhances people's perceptions of their physical surroundings when seen through a particular device. The scope of this technology is limitless as the world of technology is continuously evolving.
While augmented reality provides fun and interactive ways for global users to learn, experience, and imagine new things, it also allows many applications for enterprises and entrepreneurs.
WHY AUGMENTED REALITY FOR MARKETING?
According to a Statista report, the Augmented Reality market across the globe is predicted 2.4 billion mobile AR users worldwide in 2023 and the industry will be around USD$198 billion in 2025.
AR is highly beneficial for marketing and is emerging as a useful tool for businesses and marketers. It allows them to transform the way customers observe their surroundings. AR-based apps quickly engage customers with its interactivity and can render immersive user experiences.
TYPES OF AUGMENTED REALITY APPLICATIONS
If you have been wondering how to integrate AR in your new app project, you can do it in one of the following ways:
Location-based AR Apps. AR apps that track locations are termed as location-or position-based applications. Location-based apps rely mostly on GPS, accelerometer or digital compass data. Pokemon Go uses GPS data to determine the user's location and decides whether or not to show him a Pokemon. The location-based approach to augmented reality is perfect for developing city tours or navigation applications.
Object-based AR Apps. Object-based also called marker-based AR technology has diverse applications. Object-based AR or recognition based AR provides detailed information about an object, after performing object recognition. It senses the object in front of the camera and offers on-screen information. Example of this is the Google Lens app.  Markers may be codes, physical objects or printed images. Thomas Cook travel company, for example, offers digital content with a marker-based AR app, in addition to printed materials.
SLAM. Simultaneous Localization and Mapping (SLAM) software easily identifies objects around the user. SLAM technology makes use of complex algorithms to identify colours, patterns and other characteristics of physical objects. Slam technology is the most modern one and requires high-end software.
HOW TO WRITE THE BEST AUGMENTED REALITY APP BRIEF 2021 + TEMPLATE
STEP 1: BRAINSTORM IDEAS FOR YOUR AUGMENTED REALITY APP
Employee participation. An AR app can come to life as part of an internal process in which employees submit their ideas. The ideas can be whittled down to 50, then 10 ideas. These 1o ideas can then be pitched to a panel of judges involving company executives, including CEO.
POPULAR AUGMENTED REALITY EXAMPLES
It is a good idea to benchmark current AR executions not only within your industry but in different industries. You may want to try different AR executions on different AR devices and software.
Once you have actually experienced a bunch of great AR apps then you will be in a better position to know what you want and what you do NOT want as part of your new AR project. Also, the conversation with your developer will become so much easier as you can include parts of other AR executions you like.
Below are just some few Augmented reality examples
BBC CIVILISATIONS AR
ENVISICS AR-HUD Driverless Car Demo
GOOGLE LENS 
HOLOLENS 2
JUST A LINE by Google
L'ORÉAL VIRTUAL HAIR & MAKE-UP
QUARANTOUR AR APP by Ream Estate music band
Band's fans can go to the app's webpage or use their iOS or Android device and place a 3D concert stage wherever they like providing there's a flat surface.
SKYGUIDE 
WALLARY APP
WARBY PARKER – TRY ON
STEP 2: UNDERSTAND THE BRIEFING PROCESS FOR AN AUGMENTED REALITY APP
It is important to understand how your Augmented Reality App Developer works. Below is the most common process to bring your AR app to live:
Sign NDA. Most developers know the value of privacy & confidentiality of the information your AR project offers. To maintain utter transparency, a developer will sign a Non-Disclosure Agreement (NDA) with you. Your AR project will be safe of being mentioned to your competitors.
Provide background and context. It is important that your AR developing partner has insight into the driving force behind your desire for an AR app project, why you are doing it, what you trying to achieve and how has it come about.  Critically, you should provide an idea of budget thresholds, as this allows the AR developer to work within the realms of what is feasible. Without any budget indication, your developer may propose ideas that are outside of what you are prepared to pay, meaning disappointment if you can't go with the option suggested.
Requirement Gathering. Through an effective AR App brief document, your developer team will study and analyze your requirements.
AR Development Software to be used (aka SDK Software Development Kit). Ask your developer the pros and cons of the selected software and how it may affect future versions of your app or the execution on different devices: AR glasses, TV, desktop, phones. Some of the most popular AR software include Amazon Sumerian, Apple's ARKit, Google's ARCore, HP Reveal, Vuforia Engine and Zap Works among others.
Timeframes and Deadlines. The only way to manage expectations is to make sure that you are clear on the timeframes and deadlines.  Expectations cannot be managed if dates have not been communicated. By giving clear deadlines, work can be prioritised and successfully organised. It is also important to have realistic expectations. By providing a detailed brief, your AR partner can provide a more accurate timescale for work to be completed.
Ballpark Estimation Approval. After getting a brief of AR project scope, a rough cost estimation should be sent to you. Your developer will need your approval on the same to move ahead.
Full Project feature list and cost bifurcation. After getting approval on the rough estimation, your AR App developer will ask for all the project details which will help them make a full-fledged AR App project feature list and cost bifurcation.
Final Proposal. Once you approve the Full Project featured list, you should be set to sign the final contract document which will have all the tiny details of Project scope, Cost Bifurcation and Milestones.
UI/UX Design (optional). On this stage, your AR App designer will start designing all the user interface and user experience of your new app. Your AR App designer should be able to present you with some UI/UX frames/sketches for you to confirm and approve.
Prototype. The above stage (UI/UX Design) is optional as there are now great prototyping software tools that allow designers to design and prototype ( make functional) at the same time. With a single click, these prototyping software mirror the mobile operating system you are working on and then you just drag and drop functionality into them.
App Development. Once you are happy with the basic look and functionality of your prototype, then your AR App developer should start building your AR App.
Quality Assurance. This is a very important state to test and make sure there are no issues with your app.
Deployment/launch. On this stage, your AR App developer will deploy and launch your AR App.
Support & Maintenance. Initial support to your launched app should be the top priority when negotiating your SLA's (Service Level Agreements) as there might be things to fix that were not forecasted on previous stages.
STEP 3: CHOOSING THE RIGHT AUGMENTED REALITY DESIGNER / COMPANY / PROVIDER
Here are a few tips for choosing an AR provider. we would suggest you ask:
     1. Does the company have examples of AR apps they have built?
     2. Are they keen to suggest ways to enhance your app with emerging technologies and additional interactivity?
     3. Are they willing to consider a potentially impossible concept, and find a way to make it a reality?
GET YOUR AUGMENTED REALITY BRIEF TEMPLATE ⬇️
TOP 6 THINGS TO CONSIDER WHEN BRIEFING ABOUT YOUR AUGMENTED REALITY DESIGN MOBILE APP PROJECT
WHICH PLATFORMS
Will your augmented reality mobile app need to run on both Android and iOS?
WHAT IS YOUR INTENDED APP NAME
The app name can be decided at any point during the process. Sometimes it's a good idea to decide a name early to see if it is available, but this is not necessary until it's time to publish the app.
WHAT IS YOUR BUDGET
Define a realistic budget required for an Augmented Reality app. This is important to know prior to delving into exciting concept discussions, which can be time-consuming.
Your AR Mobile App designer would love to know the budget so they can assist in designing the app accordingly.
A realistic budget can be between $30-60K for an AR app including 3D models. If you need a quote for your particular AR Mobile app, you can contact us, we have an AR designer in Australia with great team and experience who can offer very competitive pricing.
UI DESIGN
Will you be providing User Interface graphics for every screen of the finished app?
Can you supply the Pantone colours & high-resolution logos for your app?
Will you provide specifications for these graphics.
APP DESCRIPTION
Write down a general description & notes about your AR app concept.
DESCRIPTION OF AUGMENTED REALITY EXPERIENCES
Do you want your augmented reality mobile app to be markerless or marker?
If markers how many?
Do you have the artwork for the markers ready?
What are the markers? It is best practice to provide a brief description.
3D MODELS
Brief description of models. You should include how many models you need.
Do you have the 3D models ready?
Do you require concept art sketches for the models?
How would you like the 3D models to appear? example: appear instantly? rise from a portal or animated entrance?
Would you like sound effects, music, or narration for the 3D models? Describe as much as you can
Will you be providing these audio files?
Will the 3D models be animated?
Approximately how long will each animation be? Less than 30sec 30sec-1min 1min or more
Describe the animation for each model
VIDEO CONTENT
Would you like any of your AR experiences to be a video playing?
How will the video play? Transition to a full-screen video playing See floating screen with your video playing? Both?
INTERACTIVE BUTTONS
Tap to activate a link or download?
How many interactive buttons will you need? Website? Social Media? Video? Document? Other?
Will you need the 3D models to be interactive? (tap to activate ac on or link?) You should describe the interactivity required
Are there any additional special functions that you would like to include in your app? Gaming Camera/selfies Competition/coupon/promo/GeoLocation?
CHOSEN SDK THAT HANDLES – AT LEAST – YOUR "MUST HAVE" REQUIREMENTS 
Let's have a look at some of the most powerful SDKs and frameworks for building AR apps.
ARKit is a framework developed by Apple has now grown to a solid tool considered as one of the biggest iOS AR platforms. ARKit provides a developer with 4 key tools to make an augmented reality app.
RealityKit helps integrate photorealistic rendering and camera motion effects with a native Swift API.
Reality Composer – a drag-and-drop tool that facilitates building interactive environments. With a library of objects and animations, it's available for the iPhone and Mac users.
People Occlusion is a tool to layer virtual content in front of and behind people.
Motion Capture can track arms, legs, head or torso of a person in real-time.
This is Google's platform for you to build your own AR app. ARCore offers three key tools to integrate virtual content with the real world:
Motion tracking allows a device to understand and track its position relative to the world.
Environmental understanding can discover the location and size of different surfaces, e.g. vertical, horizontal and angled like the ground, a table or a wall.
Light estimation allows the device to estimate the environment's current lighting conditions.
Vuforia is an enterprise AR platform with a number of augmented reality tools and solutions. Top features include:
Dynamic Object Recognition. Perceives images, 3D models and environments, offering development flexibility;
Vuforia Studio allows to author and publish scalable AR experiences that transform manufacturing, service and training processes – without the need for extensive programming.
To make your own AR app using Wikitude, your AR developers should work with Native or JavaScript API or choose Unity, Cordova, Xamarin or Flutter extensions. Key features include:
An online storage solution for large-scale AR projects. You'll be able to host up to 100,000 target images to enable fast, reliable and scalable cloud-based AR experiences;
Code-free augmented reality editor helps manage, test and publish AR content; no programming skills required.
EasyAR is a cross-platform SDK (for both – Android and iOS users) to develop an augmented reality application. Key features:
Sparse SpatialMap allowing to scan the environment to build 3D point clouds in real-time.
Dense SpatialMap allows generating a 3D mesh.
Motion and surface tracking allow tracking device's position relative to the world and the environmental structure.
GETTING THIS AR BRIEF TEMPLATE IS FAST, SECURE AND EASY!
Go to the Paypal checkout and pay. It's fast, secure and easy!
Once payment is completed, Paypal will automatically redirect you to our confirmation page where you can download the AR Brief Template
You can always contact us if you have any questions or issues
FREE BONUS
When purchasing your AR App Brief template, you will also receive the below:
+ ✅ HYBRID VS NATIVE MOBILE APPS GUIDE
GET YOUR AUGMENTED REALITY BRIEF TEMPLATE ⬇️
FINAL NOTES
The importance of augmented reality for marketing can't be stressed enough. The potential of AR is enormous to the point that it can help you unravel completely new business opportunities.
AR cannot only solve an array of customer pain points but can also provide an enhanced pre-purchase and post-purchase experience.
As a leading Digital Marketing Agency, eDigital suggests integrating AR in your marketing app solutions and ensuring you put great effort choosing and briefing your AR developer or agency.
If you need support writing your AR app brief, ensuring you have covered all the key elements for a successful AR execution, you can contact us.
OUR TOP 10 AR APP DEVELOPERS YOU CAN BRIEF AND GET A QUOTE FROM
Last note: Is your marketing not bringing the sales you want? Would you like to stop wasting your money on ads not performing? Find how you can increase your sales with our eCom boost program!
HOW TO WRITE THE BEST AUGMENTED REALITY APP BRIEF
was brought to you by…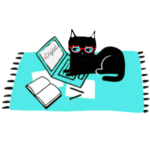 Mau is has been meowing digital marketing for 16+ years. A certified Facebook, Google Ads, SEO specialist and keynote speaker; Mau also offers marketing strategy support & digital marketing training. Mau's Digital Marketing Plan & Social Media Plan templates are used by hundreds of marketers. Subscribe to Mau's newsletter or connect on Linkedin Instagram or Facebook