HOW TO WRITE A KILLER CREATIVE PHOTOGRAPHY BRIEF TEMPLATE 2018
You know that your brand photography and visuals are VITAL to engaging your most valuable audience, whether that's through your website, social networks – in fact any form of marketing. Commissioned photography work that includes professional photo shoots are very much a part of almost any company's 2018 marketing and advertising day to day activities. No surprise, thousands of business owners and marketers engage commissioned photography assignments to be completed by professional photographers.
So when the time comes to hire a photographer and to go through the process of the shoot you've been planning for weeks or months, there's nothing worse than seeing the final images and thinking: "Oh, that's not really what I was after"
Pro marketers get around this by producing the perfect creative photography brief to give to the photographer. This way everybody is on the same page, and has seen enough in the way of mood boards and inspiration to know exactly what the final images are supposed to look like.
WHY PROFESSIONAL WELL STYLED AND CAREFULLY CRAFTED PHOTOGRAPHY?
Remarkable visual imagery, photos and pictures that are well produced have the power to increase customer awareness and preference for your brand and ultimately  lead them to become loyal customers and brand ambassadors.
2018 year is expected that business owners and marketers will continue using powerful visuals and images to offer inspiration to customers and change their purchase behaviour.
Powerful imagery can persuade your customers to buy more premium, more often (increase buying frequency)  and more quantity (increase buying volume).
There is no doubt professional photography services have become integral to the way brands communicate with audiences. Up until few years ago, utilising professional photographers was the only option for great photography. Noticeably, though, there has been a shift in the way fantastic photography is sourced. Well known influencers, industry leaders, citizens and customers can also be a source of visual imagery for your business. 
Still professional marketing managers like you, brand managers, business owners and advertising professionals need to know how to write creative photography briefs and proposals with detailed instructions and get fantastic photography work done at the right time with the right copyrights, utilise and own photographs taken by professional photographers, influencers, content creators, visual artists and more. 
To ensure photo shoot sessions are not only successful but also you are aware of your rights of usage, professionals – like YOU – should ensure photographers receive from you a creative photography brief specifying the exact type of photos needed, the copyrights you want and the creative results you are after.
A really good Photography Brief must cover everything you might need to ensure a successful photoshoot and offer all information and insights to help your photographer deliver the best results.
Your detailed photography brief will help your photographer:
Get inside the client's head to know exactly what they are trying to achieve
Know exactly how to price the job. This is because they photographer can look and think "ah okay, so I'll need to rent those flashes for that shot, and I'll need to do this much travelling to get all those locations in" – Read our below section: "What goes on from a photographer perspective". 
Makes sense right?
Having your creative photography brief  clearly understood by your chosen photographer is even more important when access to your talent and locations are physical limited and no accessible at other point in time. Writing a proper photography brief document help you minimise errors and also provide photographers with amazing ideas and proposals.

Below are our top tips and key important areas when briefing a photographer.
Save time and get our super easy and proven Creative Photography Brief Template! (Word doc)
eDIGITAL PHOTOGRAPHY BRIEF TEMPLATE – SECTIONS
✔  Objectives and Goals
✔  Marketing Channels
✔  Talent Requirement
✔  Images Technical Specs
✔  Creative Examples
✔  Inspiration Board
✔  Creative Brief
✔  Location Details
✔  Photography Copyrights
✔  Shooting Dates
✔  Final Photo Delivery Details
✔  Payment Instructions
FREE

 BONUS
When purchasing your Creative Photography Brief template, you will also receive the below templates:
+ ✅ MODEL RELEASE FORM TEMPLATE
+ ✅ MODEL RELEASE CHECKLIST
+ ✅ PROPERTY RELEASE FORM TEMPLATE
+ ✅ PHOTOGRAPHY CONTRACT CHECKLIST
GETTING THIS TEMPLATE IS FAST, SECURE AND EASY!
Go to the Paypal checkout and pay. It's fast, secure and easy!
Once payment is completed, Paypal will automatically redirect you to our confirmation page where you can download the template
You can always contact us if you have any questions or issues
BENEFITS OF A CREATIVE PHOTOGRAPHY BRIEF FOR A PHOTO SHOOT
The goal when writing a creative photography brief is to allow your chosen photographer to:
Understands your exact imagery requirements, your brand, your business goals and target market.
Let your photographer knows exactly how the images are going to be used (in which context and for what purpose)
Help your photographer and producer deliver an extraordinary work for you with no hassle at the right time and on budget.
Some of the top benefits of a well written creative photography brief includes:
Deliver the right creative images you need.
Reduce any misinterpretations.
Ensure expectations from both parties (client and photographer) are clear.
Agree on the exact image copyrights and legalities.
Agree on timings.
Agree on location and talent specifications.
BEFORE WRITING A PHOTOGRAPHY PROPOSAL
Before you write your killer creative photography brief; it is important that you:
Ensure your chosen photographer has demonstrable experience photographing your industry and ideally your chosen photographer a buyer of your product/service. Some photographers might be extraordinary in a specific type of photography but not in all types of photography. Every industry requires different photographic skills and bring different challenges. Some photographers' experience might focused on fashion, nature, landscape, portrait, christening, weddings, food or corporate photography.
Some social media influencers are also creative producers/photographers. Hiring social media influencers via a social media influencer platform for your next photo shoot not only will give you access to great imagery but also they have the power to promote your new photos and campaign to their audiences.
Please find below all the points you should consider when writing a creative photography brief for a photo shoot executed  by a professional photographer.
STEPS – HOW TO WRITE A CREATIVE PHOTOGRAPHY BRIEF
1. SET CLEAR OBJECTIVES AND GOALS ON YOUR CREATIVE PHOTOGRAPHY BRIEF
You want photos for a specific reason. A creative brief will let your professional photographer know the exact reasons you want creative images and photos and the exact actions/activities you will be using your new imagery for.
You should write exactly what you want to achieve (measurable goals-objectives). Remember, visuals are mainly to be used to create a "feeling" that no text, stats or any other rational element can convey.
Before approaching your preferred photographer, please have clear the answers to the below questions:
What do I want people to feel when watching my new set of photos?
How unique the new photos need to be to stand out from the millions already published on the internet, social media, blogs, print (newspaper/magazines/journals), billboards and any other channels?
What is the main call to action? What do I want people to do once they have seen the photos? Do you want them to call your business? Email your business?, "Like" the photo? Subscribe to your blog? Download a guide? Buy a specific product? Send an enquiry? Book your service?
Below are some examples of what you might need new photos for:
Print campaigns. Let your photographer know about the specific newspaper/magazine, any specific rules/instructions they might have when delivering the final image. Also a great idea is to show your photographer other images on that magazine/newspaper that you believe are great so the photographer has a feeling on the type of images you are after.
Social media amplification. Ensure  your photographer is aware of the type of photos and style your brand uses via social media. You might also want to provide examples of your best (most liked- most shared photos) so the photographer knows what has worked for you.
Interior deco. Brief your photographer about the image size and material you will be using when printing on large scale. Also you might want to invite your photographer to inspect the wall or area where the photo will be displayed. Photographers might want to check the area, the natural light and ensure the colours will match. Your photographer might be able to suggest the best location, size needed for your printed large-scale image.
Product packaging and/or labels. Specify to your photographer about the exact type of product(s) the image will be shown and the size and material (i.e. packaging) where the image will be printed. The photographer might recommend a specific image for the type of size and material you will be printed on.
Marketing collateral and/or promotional material. You might want to use the photos on your product package, flyer, business card, brochure, a power point presentation or your media kit. Brief your photographer on the exact products where the photos will be used. The photographer might suggest images with less or more elements on them depending on the type of promotional material.
Corporate portraits. "C" level and directors professional portrait headshots for annual reports, media releases, company newsletters, investors reports.
PR. a form of commercial photography with a news angle, a PR photography is commissioned to create images for a business, organisation or individual's news usage. These images are used with press releases or for public relations use, helping to enhance press coverage in newspapers, magazines and more increasingly social media.
Events. You are running an event or your CEO is speaking in an event, you surely will need a professional photographer to ensure you have visual material that you can use later on either for you content strategy, pR or marketing collateral or campaigns.
2. SPECIFY MEDIA PLATFORMS WHERE PHOTOGRAPHS WILL BE USED
Let your photographer know about the exact media platforms you will be promoting the photos. Normally if photos are ONLY used for social media or a website, the image size/quality resolution does not need to be as high definition as when using them for print, large scale posters or billboards. Photographers will generally charge less for photos that will ONLY be used for the web.
3. DEFINE IMAGE LICENSING/COPYRIGHTS
RULE OF THUMB FOR MARKETERS – DO NOT INFRINGE. In the US, a photographer does own the copyright the moment he/she presses the shutter. But damages for willful infringement are generally capped at the market value. When photographers register their image with the US Copyright Office, they can be awarded up to $150,000 per image for a willful infringement plus legal costs. Photographers can still register a photo even after it's been infringed. In this scenario, photographers just lose some rights that they would have if registered before the infringement, which is the right to statutory damages and collecting their lawyer fees.
In Australia – for example – for photos taken on or after 30 July 1998, the general rule on ownership depends on the purpose for which the photographs were taken:
if the photos were taken for "private or domestic purposes" (such as family portraits, or wedding photos), the first owner of copyright in them is the client, unless the photographer and client agree otherwise; however
if they were taken for any other purpose (e.g. commercial shots), the photographer will be the first owner of copyright, unless the photographer and client agree otherwise.
You also have the option to agree with our photographer on the right level of "Copyrights" needed. Photographers might charge you different depending on which of the below copyright option you require.
Full Copyrights. You (the client) own the photos. This is great when you want to use the photos for commercial purposes. Example: print them on t-shirts/postcards/calendars/posters you sell or a massive national billboard campaign you are about to launch. Price: PREMIUM – Photographers will charge you premium price as they are giving away the copyrights to your business.
Specific Platform rights + industry exclusive rights + perpetual time rights. Photographer will own the copyrights and offer you the rights to use the photo for a specific platform (either internet, outdoor or print), industry exclusive rights ( Photographer will NOT sell the same photo to your industry competitors) and give you perpetual time rights (unlimited time to use the image). On this agreement, you cannot sell the photo or use the photo as the main element on product/service you are aiming to sell. Price: HIGH – Photographer will charge you high price as we are giving you the right to use the image at any point of time.
Specific Platform rights + industry exclusive rights + time specific. Photographer will own the copyrights and offer you the rights to use the photo for a specific platform (either internet, outdoor or print), industry exclusive rights ( Photographer will NOT sell the same photo to your industry competitors) and give you a specific time frame to use the photo. On this agreement, you cannot sell the photo or use the photo as the main element on a product/service you sell. Price: MEDIUM
Specific Platform rights + industry non-exclusive rights + time specific. Photographer will own the copyrights and offer you the rights to use the photo for a specific platform (either internet, outdoor or print), Photographer will be able to sell the photo to your competitors and give you a specific time frame to use the photo. On this agreement, you cannot sell the photo or use the photo as the main element on a product/service you sell. Price: LOWEST OF ALL OPTIONS.
Rights for "transformative" work. In certain instances, you (the client) want to ensure you have the rights to "alter/edit/modify" a photograph with a new expression, meaning, or message. This is called "transformative work". You want that new photograph to be used for either promotional material including – for example – an exhibition catalogue, a billboard, or in a post on Twitter. Make sure you include this into your copyright agreement.
Want to know about image copyrights in Australia, you should read the Photographers and Copyright Guide from the Australian Copyrights Council.
Below is a benchmark of Photography license fees in 2018 when buying photography from stock image website or influencer platforms. The more photos you buy, the cheaper per photo.
4. AGREE ON EXACT PHOTO SHOOT DATE AND TIME 
If it is public holiday, night time or a weekend day, photographers might charge you more. If your photo shoot is outdoors, ensure you describe to your photographer your plan in case of bad weather conditions, rain, etc.  Shoot date changes: If you as a client need to change the shoot date a few times, the photographer can include an extra travel expense fee to account for airline change fees. Keep in mind that any changes in the original schedule, might increased production level and the re-negotiation of the project across the board meaning the crew would be incurring additional time, so the photographer might  include an extra day fee for them to handle the workload.
5. CONFIRM EXACT SHOOTING LOCATION AND ADDRESS DETAILS
Describe to your photographer the location settings. How is the lighting available? Is it natural light? Artificial light? What sort of resources are available within the location that might help within the photo shoot. Can the photographer inspect the location before shooting date? If it is an outdoor setting you might want to email some photos of the setting to your photographer and specify how the sunlight might sit at the time of the shooting. Checking your proposed location before the shooting is ideal however this might increase the quote from the photographer. If you are hiring the location (venue), you might want to find out any restrictions that the photographer needs to be aware of. A good idea is to ensure photographer and talent have instructions on how to get to the location to ensure everyone is on time. Let the photographer and talent know who to call if  they get lost.  Photographer Travel/Scout Days: The photographer would travel in and scout the location prior to the shoot day, and then fly back home the day after the shoot. He, therefore, can include some travel/scout days.
6. BRIEF ON THE EXACT DELIVERY DATE
Photographers might quote higher if the date is too close to the shooting date as their pipeline of work might be busy with other paid assignments.
This template made it so easy for me and for my photography team. The result were fantastic images the exact way we wanted them. Thanks eDigital. Jack 
7. OFFER INSTRUCTIONS ON HOW THE PHOTOS NEED TO BE DELIVERED
Would you like the photos delivered online platforms such as Dropbox, Yousendit? If so, please add in the brief the correct email address you want to be notified when photos are ready to be downloaded. If you prefer giving an external hard drive to our photographer, that's fine, just add in the brief the date you will be dropping it off. Photographers might like the later as it might be a faster process depending on how quick is their internet connection.
8. CONFIRM THE AMOUNT OF FINAL PHOTOS
Agree on the amount of photos you to be delivered. Some photographers might not give you all the photos taken as some might be test photos and others might not be as good. It is imperative that you agree on the final amount of "best" photos to be delivered.
Tip: Remember customers do not have time to see a set of a 50 photos. You might want to be better fully promote the best 10 rather than publishing a set of 50 photos. Some photographers work with clients who are happy to get just 5-10 photos and then select a couple to be promoted. Obviously there are cases where you might want more than 10 photos; a good example is a wedding where you would like – lets say – the best 100 photos. Possibly no more than that before the photographer might be seen as an annoyance for your guests.
9. DEFINE EXACT PHOTO FILE TYPE AND RESOLUTION QUALITY
Do you need NEF (Raw), JPEG, GIF, PNG? what exact image size -height and width. Important! Are the photos going to be edited/manipulated by a professional re-toucher? In that case you might need to brief your photographer to give you raw type photos.
10. OFFER FULL VISUAL CREATIVE INSIGHTS AND INSTRUCTIONS WITH EXAMPLES
Things to consider are:
Shooting angles. Do you want the photos to be taken from a specific angle. You might need to do a test with your photographer before using your paid talent. Is there any extra equipment required to get the angles right? ladder, drone, tripod, etc. Some of the most creative shooting angles include:

Bird's eye view. With the accessibility of drone photography this is now also called "drone view or aerial view". This angle is when you get up above the scene and look straight down.
Flatlay view.  Similar to Bird's eye view, this angle has been popularised in food photography and accessories, it is now used for any product in a controlled scene.
High angle. A high angle is useful for making your subject look smaller or more vulnerable and perhaps making the viewer seem more dominant.
Face-to-face angle. A face-to-face angle is taken at eye level to your subject.
Low angle. For a low angle, you need to be below eye level. As the camera goes down lower to the subject, the photographer will make the subject of your photo appear larger. This may add a larger than life feeling to your photos and is great for emphasising power or making things look scary or epic. When you go super low, this angle is also called "bug's eye view". Low angles are very popular in motorcycles and automobile so the viewer can see the subject as powerful and fast.
Behind view. Another creative way a pro photographer can capture your subject is from behind the subject. You might want your photographer to include part of the subject or all of the subject in the  frame so you can see what the subject is looking towards.  This is a great one to add in for storytelling sequences as you can see extra elements this way.
360 view. Popular angle for hotel lobbies, restaurant seatings and and interior decor as the viewer can see whats the ambience and atmosphere of a particular place.

Talent. Are you getting the talent to sign release forms? or do you need the photographer to find talent and get release forms signed? What's your plan if talent does NOT show up? Would the photographer charge you any fee if the shoot needs to be cancelled or postpone? Get this clear on your brief.
Exact people.  If you are running an event, ensure you brief your photographer about the exact key people you need images of. Also, do you want photos full body, upper body or only faces? Do you want people together or separate? Do you want photos of people in front of a specific wall that might have your brand printed.
Define colours. Do you want the new photos to follow your brand colours or brand guidelines? Which colours? What exact colour need to stand out? Do you need the photos black and white? full colour? sephia? You need to define this so your photographer knows about this.
Uniqueness. What elements can you bring to make my new photos so unique? Can you bring talent/people never shot before? Unique costumes? Unique background? Unique make up? Your photographer might assist you to create a unique composition.
Background. Do you need a clean background to accommodate for text/logo? What text/logo is going to be added into the background? Will there be any other images/illustrations added next to your new photos? Which ones?. This is important as your photographer will prepare the shoot to allow for a clean background to accommodate for your text.
Assistants. You might wan to list people who might be present during the shoot. Example: other photographers, videographers, assistants, kids, babies, etc. This way, photographer is not surprise and expect the people in advance.
Printing. Do you need the photos to be printed? If so, please add in your brief the exact material, size you want your photos to be printed. Some photographers work with local printing houses so they can put you in touch with them.
Borders. Do you want final photos with a specific border? which colour? any examples? Add this into your brief.
Blurring. Do yo want photos to have some sort of blur around the main subjects?
Complementary elements. Do you want a specific element to be part of some of the photos: table, chair, tree, car, horse? etc. Add this into your brief so your photographer knows about this. Photographers cannot simply "guess" the elements you want. It is important you writ this down as it might impact the shooting.
TIP: Create and share a Pinterest board with your photographer so he can see the type of images you are after.
11. DEFINE CONTENT FORMATS 
Static photography is only one format option these days. Pro photographers are also producing different type of visual creative formats. Just a few formats you can request or expect from photographers include:
Boomerangs. Boomerangs are absolutely booming on Instagram. They're quick, quirky and – let's face it – addictive AF. Not quite a video and not quite a still, Boomerangs are a string of images that flash back and forth, creating a "boomerang" effect. Boomerangs are perfect way to add a lil' fun and action to your summer marketing plan – think big splashes, clinking glasses and twirling sundresses. Delightful!
Stop-motion.  Stop Motion videos are a compelling way to "Instagrab" the attention of your social media followers. This technique is already trending on social media – even Instagram have incorporated a camera tool that allows you to take a long series of photos, turning them into a stop motion video that you can post on your Stories. So if you're not already on the stop motion train, you better get a movie on. Stop motion can work for almost any subject. People, cars, food: if it can move, it can be made into stop motion! This technique is great for nailing those foodie briefs or adding a unique spin to step by step recipes. You could even make two products do the Cha Cha Cha if you wanted to! Just make sure your content reflects the concept that you're trying to put into (stop) motion.
Slow-motion. Also called Slow-Mo  is a very cool video effect where it appears to be moving very slowly. Most recent versions of smart phones, photography and video cameras – allow content creators to playing normally recorded footage at a slower speed. You might want your photographer to create some cool slow- mo videos.
Flat-lays. If you're a marketers looking for unique visual content, you will have definitely seen some spectacular flatlays from your favourite bloggers, influencers and brands on Instagram and others social media platforms. A good flatlay is carefully constructed and pieced together with purpose, yet effortlessly tells a stylish story. You will like your photographer to opt for a flatlay background that complements your featured products and doesn't distract the viewer from the main subject. Simple backgrounds, such as tabletops, wooden floorboards, white cardboard, benchtops, marble tiles, shaggy rugs and clean bed sheets work well in almost any situation, so have your photographer to look for great yet simple surfaces to flatlay on.
Cinemagraphs. Cinemagraphs are the latest motion trend taking our socials by storm, and it's not hard to see why – these illusions are seriously thumb-stopping! Simply a still image within which a minor and repeated movement occurs. Cinemagraphs are something a little bit outside the box and are perfect for capturing your brand or product in a stunning summer light – think shimmering oceans and flickering bonfires. Mesmerising!
Drone footage. The potential for the most amazing content often lies in the least accessible of places. Thanks to drones, photographers can display your brand from an entirely different perspective – bird's eye to be specific! Shot from above, drone footage can instantly transform an otherwise regular photo or video into something truly incredible. Think sweeping shots of breathtaking beaches , stunning landscapes, or glistening oceans.
After-effects. After effects is a way of producing animations and special effects in video content. After effects high-quality compositions have been very popular for music videos, television programs, commercials and even feature films. After Effects uses a similar general workflow as most video editing software: Each project includes a collection of media assets that are arranged in layers on a timeline. Where After Effects differs from normal editors is that it is specifically designed for special effects. Although After Effects does let you perform most common editing tasks, its real purpose is to create advanced effects and composites rather than just cutting shots together. After Effects is a tool that requires imagination from your photographer. If your photogrpaher or content creator is wondering "how to edit in After Effects" they are probably missing the point. After Effects is like a canvas and some paint — you decide what to do make with it.
Time-lapse. Since Instagram launched Hyperlapse, the app designed to capture high-quality time lapse videos in an easy to use format.  it's no surprise to see thousands of time lapse videos created by everyone including photographers, influencers, brands and celebrities.
Insta-stories. Jumping on Instagram Stories is a super effective, authentic marketing move for brands. Instagram Stories are an opt-in form of content – where people can actively choose to engage – which means that the interaction you receive is more meaningful, authentic and deliberate. Plus, it gives you the feeling that they're getting a genuine, sneaky lil' peek into their world, giving your brand even more cred. Some photographers are also able to create Instagram Stories content as part of your photography brief.
Unique art/illustrations.
12. INSTRUCT HOW THE PHOTOGRAPHER WILL BE PAID – PAYMENT DETAILS
In the photography proposal you will be writing, you should instruct your photographer in advance how you are going to pay (cash, credit card, direct bank transfer) for the session and photos. Also provide the date for photographer to send you the first invoice. You might want to ask your photographer for a discount if you pay full price in advance. Some photographers are freelancers and will not mind to give you a discount if you can bring them the full cash $ in advance.
Thanks for the follow up, yes the template was awesome! Our photographer was surprised with the level of detail briefed and surely helped her deliver the creative images we needed. Thank you. Kate
Don't wait and get your photography brief template today!
13. ENSURE MODEL RELEASE FORMS AND PROPERTY RELEASE FORMS ARE IN CHECK.
When receiving the final images from your photographer and if people, art or properties have been included on your final photos; ensure all the required model release forms, art release forms and/or property release forms are properly signed by the related parties and hard copies are handed to you. To make this process easier, when you buy our Photography Brief Template we also give you a Model release form template and a Property release form template you can give to your photographer or production house.
14. KNOW WHAT GOES ON FROM A PHOTOGRAPHER'S PERSPECTIVE SO YOU CAN UNDERSTAND THEIR QUOTE
Below is a list of all the things a photographer will be thinking when creating a proposal for you. It is important that you understand all the points a professional photographer needs to consider when giving you a quote for the photographic project.
Creative/Licensing Fees: Photographers might apply a discount for the additional images that are not used for paid advertising such as for web collateral use, social media organic posts, etc.
First Assistant/Digital Tech and Second Assistant: Professional photographers generally have a first assistant who could double as his digital tech, and they can include a specific daily expense for them with an additional fee for a small workstation. Additionally, they can include a second assistant to help with grip/lighting.
Producer and Production Assistant: Photographers can include two or three prep days (including the time to go scout the location), one shoot day and one wrap day for the producer to line up a crew and coordinate the project from start to finish. Additionally, photographers can include two days for a production assistant; one day to help either the producer or photographer prior to the shoot and one day for the shoot.
Hair/Makeup and Wardrobe Styling: Depending on the initial scope of the photographic project and the amount of talent required, your photographer might included two hair/makeup stylists, rather than a stylist with an assistant, as they might need an experienced team to help move the styling process along as fast as possible. As for the wardrobe, the producer and photographer will need to decide which talent would need to have clothing sourced for them, while the secondary/extra talent would provide their own wardrobe. Within the final photography proposal, photographers might include three prep/shop days and one shoot day for the wardrobe stylist while anticipating that their assistant would be on-site for the shoot, and then handle wardrobe returns after the shoot. Photographers might include specific fees for the wardrobe per talent.
Casting and Talent: Rather than doing a live casting, a photography project quote can include a specific fee to cover an additional day for the producer to handle a digital casting process. This included reaching out to multiple local talent agencies, organising headshots and web galleries of talent for the client to consider, negotiating rates and booking the chosen talent. The quote you get from a photographer might include a higher fee for each principle talent, and a lower for each extra secondary talent.
Production RV: While the shooting location might offer enough space for all of the crew/talent/client to stay comfortably, photographers might anticipate that the hair/makeup stylists would need a space to prep the talent, and the wardrobe stylists would need an area to spread out the clothing. Also, photographers might anticipate that an RV would be a nice area to get as many cooks out of the kitchen as possible, and if needed, it would serve as a private space with wifi where the client could escape from the production. A photoshoot project might include a specific fee for gas/mileage, travel time, generator run time, dumping fees, and other misc. expenses that RV's typically charge for.
Equipment: The photographer might plan to capture most of the photographs with the available light in an effort to keep the bottom line down, however in some cases, photographers can add a fee for additional specific expense for bringing specific equipment.
Travel Expenses: Round trip tickets to/from the location are normal to be quoted. Photographers can also include baggage fees for the outgoing and return trips. accommodation fees, car rental expenses, and a fee per diem for the days the photographer would be traveling.
Craft/Catering: Your photographer might include a fee for a light, quick lunch and snacks for crew members, talent and client/agency representatives.
Mileage, Parking, Additional Meals: Photographers can include a mileage fee for crew members to travel to/from the location. Fees for meals and expenses that the wardrobe stylist and their assistant would incur while shopping for clothing. A fee for miscellaneous expenses and a fee for additional meals for a client/agency pre-production meeting and a client dinner after the shoot.
Production Supplies: This includes a fee for table and chair rentals, tent rentals, floor protection and cleaning supplies, and a fee for miscellaneous supplies.
Shoot Processing for Client Review fees: This covered the photographer's time to organise all of the assets and create an initial gallery of images for the client to review.
Post Processing: your photographer can include a specific fee per image for basic colour correction, file cleanup and delivery of the images.
Dealing with other creative sources: if you are the client and wants to bring your ad agency to provide further creative direction and help move the project along. Make sure the input from your agency is in line with yours so they do not bring different expectations for the production that weren't originally prescribed by you (as a client).
Un-expected requirements will burn more budget. if you as a client wants a higher level of production, lets say you hope your photographer can shoot throughout the night, rather than shooting throughout the afternoon and into the early evening hours as originally anticipated. Your ad agency also wanted the location to appear as if it were daytime, and have sun coming in through the windows. This means your photographer will need to bring on a grip and a gaffer with a grip truck to rig up large continuous lights outside of the windows. Only this exercise can easily take thousands of dollars of production fees (some $ for the gaffer, $ for the grip and $ in grip/lighting equipment, trucking, generators and misc. expenses). Additionally, this meant that the photographer will need to feed everyone in a more robust way and ensure the coffee is fresh all night, so he might add catering fees throughout the night. Another example is when you or your ad agency want to see a lot of the wardrobe that was to be procured prior to the shoot, so photographers can add an extra day for his wardrobe stylist to provide pictures of everything and spend a bit of extra time shopping after receiving feedback.
Photographer Insurance requirements. You – as a client – might have specific insurance requirements that the photographer might not anticipate originally, so the photographer might include an extra fee to help increase his policy to meet your company standards.
How to optimise your photography budget – Summary:
Limit your shooting talent to the required minimum.
Decrease the amount of images to be licensed.
Make a list of the top 3-5 non-negotiable priority creative requirements and make sure no-one add more to that list.
Use natural light as much as possible.
Do not change the agreed shooting dates, times and location.
Handle all of the post processing in-house if you can.
GET YOUR THE CREATIVE PHOTOGRAPHY BRIEF TEMPLATE NOW!
Save time and get our super easy and proven Creative Photography Brief Template!
HOW TO WRITE A KILLER PHOTOGRAPHY BRIEF TEMPLATE 2018
was written by…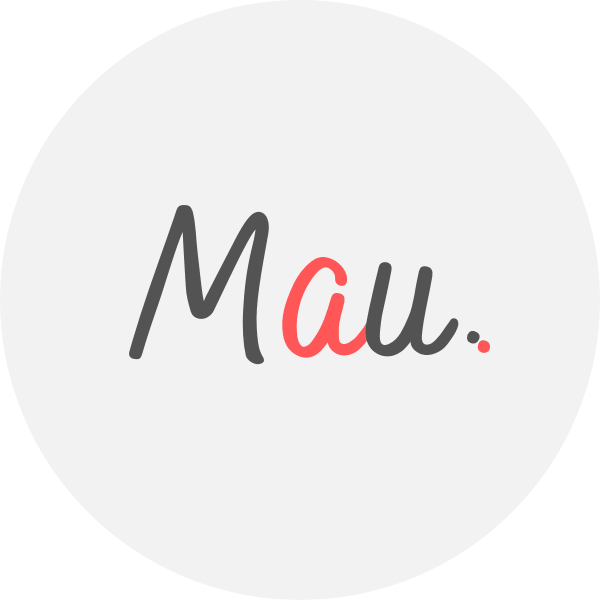 MAU. is an Award Winner Digital Marketing Specialist (Masters in Marketing), Certified Facebook/Adwords Professional, Certified SEO Consultant, Top Linkedin Influencer (6k connections), StartUp Investor, Writer, International Speaker. 15+ years experience optimising Digital Marketing Campaigns. Worked for top brands such as Realestate.com.au, News Limited, The Athletes Foot, Thrifty, NSW Government. MAU.also trains marketers via Strategy Workshops & Training Sessions. His popular Digital Marketing Plan & Social Media Plan templates downloaded by thousands. MAU. travels the world (37 countries visited) while teaching Digital Marketing or completing creative photography briefs and conceptual photography assignments. Mauricio speaks three languages, football fan, latin dancer. Subscribe to Mauricio's e-newsletter connect on LinkedIn Instagram Facebook

eDigital – One of Australia's Top 5 Most 🏆 Visited Digital Marketing Sites
NOW YOUR TURN! 
Share your opinion or your best seo course below 😀 ⇓