HOW TO USE GOOGLE ANALYTICS GUIDE
Find below How to use Google Analytics – Getting Started Guide. This guide was written by Mau. Digital Marketing Specialist at eDigital
HOW TO USE GOOGLE ANALYTICS GUIDE
WHAT'S GOOGLE ANALYTICS?
Google Analytics is a web-based service offered by Google with free and paid (premium) versions for website owners. The Google Analytics service provides website owners with up-to-date data related to traffic sources, user behaviour, conversions (goals) and more. Some other web analytics providers include Adobe Analytics, Web Trends, Flurry (mobile analytics) and others.
GETTING STARTED USING GOOGLE ANALYTICS
Create your Google Analytics Account. (If you have already a business Gmail account, you do not need to create a separate account. Ensure the Gmail account you use to sign up is not your personal one as you want the account to be for your business and at some point allow other people to have its login details).
Implement the Google Analytics tracking code. If you have any difficulties I can implement the code for you.
Link your Google Webmaster Tools account and Google Ads account to Google Analytics. Google Webmaster tools will give you data about your site that Google Analytics will not give you such as a) what terms you are ranking for, b) any technical issues affecting your site being crawled and indexed by Google and other website performance data. It is important you both integrate Webmaster Tools and Google Ads into your Google Analytics account ensuring all data is organised and in one place. You might want to also learn more about Google Tag Manager to ensure you are being effective at tracking all your external campaigns generating traffic to your website.
Know what your top three website conversion points are. Conversion points can be of different types, from can selling specific product ranges (thank you pages needed), getting users to download a report, getting users to fill in a "contact us" form, getting users to call you or to watch a specific piece of content (podcast, video)
Identify all your conversion levers: traffic sources, top keywords driving conversions, your abandonment rates per checkout page.
Do a cost-benefit analysis to identify your "low hanging fruit" areas to increase conversions.
Take advantage of "Custom" reporting to understand performance better with metrics that are important to you.
Start taking action, fixing problematic sources of traffic (underperforming channels, keywords, landing pages).
Improve your website conversions by transforming google analytics data into actionable insights.
ANALYSING WEB ANALYTICS DATA
3A Framework
Acquisition (Sources, geography, Technology, New/Return),
Actions (Entry Pages, Exit Pages, Most view Content, Page navigation)
Achievements (Conversions by Source, Conversions by Product categories, Conversion paths, multichannel conversion).
TIP: Businesses should maintain a balance between acquisition channels. The majority of your website traffic should not depend on just one single source of traffic. Some websites have most of their traffic coming from SEO. It might not be a good position especially when Google is refreshing their algorithm quite periodically.
Mobile traffic tends to convert 1/3 as much as desktop traffic. If most of your converting traffic comes from mobile visits but the conversion rate is lower than average site conversion, you might want to push traffic sources at the times when traffic is mostly driven from desktops.
Link your Webmaster tools with your Google Analytics so you know what keywords are driving traffic to your website. You still will NOT be able to know what keywords are driving conversions. Only businesses who spend on Google Ads currently have access to keyword data that converts.
ACTIONS – CUSTOMER BEHAVIOUR
Users do not care about the structure of your website. Important to understand the type of behaviour from a users point (When analysing pages – especially popular pages with high bounce rates – always ask what your users might be looking for)
LANDING PAGES
Three rules:
Create the first impression: Design and brand elements play a key role here.
Connect customer expectations with what the company offers. How did people end up on that page? are you clearly offering what people are looking for?
Call to action: ensure your call to action is prominent and clear.
Other tips related to landing pages include:
For high bouncing rate landing pages, important to check if they are paid visits. Click on the landing page and go to the secondary dimension and see sources of traffic (paid).
Factors affecting bounce rate in landing pages:
Page relevancy
Page adequacy
Presence of key information
Page design
Content organisation
Call to action
Quality of the visitor
Keyword page load speed
Browser compatibility.
TIP: Use the top entrance paths for your most popular landing page to get insights on what sort of content users were looking for.
A good practice is to group your website pages into Categories in Google Analytics and if you find that most of the traffic is for filtered pages or search results pages then investigate more and find insights.
Sometimes you can find that you can add a product category to your website instead of getting people to filter a set of products.
Site Search tends to be good for conversions. People who do a search tend to convert more than people who do not search.
SETTING GOALS AND KPI'S THAT DEFINE THE SUCCESS OF YOUR WEBSITE
TOP-LEVEL BUSINESS GOALS MACRO GOALS 
Type of goals: a) Sales, b) lead generation – emails, calls -, c) advertising revenue (for publishers) – view more pages – stay longer, d) customer support (faq pages, pdf downloads, etc).
SECOND LEVEL BUSINESS GOALS – MICRO GOALS: Subscribe, add products to the shopping cart, download pdf's, newsletter sign-ups.
THREE BASIC GUIDELINES FOR WEB ANALYTICS
You need to segment data, aggregates will NOT give you insights.
You need to build stories – Start building relationships between data/reports.
Do comparisons between behaviour on different time frames or for different customers (new vs return), (new south wales vs victoria), (Sydney vs Melbourne users).
GOOGLE TAG MANAGER SUPPORT IN SYDNEY
eDigital also offers Google Tag manager implementation support to companies based in Sydney, Melbourne, Brisbane, Perth, Adelaide or any other city in Australia. eDigital offers:
Google Tag Manager Measurement Plan.
Defining your best Tag Implementation strategy depending on your specific data needs.
Installing Google Container Snippet with Google tag or other third party tags.
Connect multiple Google Tag Manager accounts to one single Google Account user.
Trigger set up including the right: Variables (Built-in type i.e: page path or click id, user define the type: i.e: purchase complete), Operators and Values.
HOW TO USE GOOGLE ANALYTICS GUIDE
was brought to you by Mau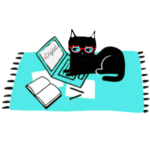 Mau is a certified Facebook, Google Ads, SEO specialist, keynote speaker and one of Australia's top marketing influencers. Mau offers digital marketing strategy support & training. Mau's premium Digital Marketing Plan & Social Media Plan templates are used by thousands of marketers.
Subscribe to Mau's eNewsletter or connect on Linkedin, Instagram, TikTok or Facebook