HOW TO BUY AN ONLINE BUSINESS IN 2021
Learn how to buy an online business with this exclusive & premium guide. Earn money by knowing how to choose the right online business in 2021. Written by MAU. Senior Digital Marketing Specialist at eDigital.

Looking to buy an online business but not sure how to evaluate an online asset and get the best deal possible? This professionally crafted and complete guide will teach you how.
For many, starting a new "e-commerce" or online business is a fantastic experience. All the effort you will be investing, it will surely pay off as the new online or e-commerce business gradually takes off.
However, there are key areas of all online and e-commerce new businesses, new buyers need to look very attentively:
✔︎ How to define your key buying factors
✔︎ How to identify & assess the essentials to profit from it. 
✔︎ How to evaluate and value the opportunity like a pro
✔︎ How to optimise your chances of buying a profitable one
✔︎ How to use biz data to make an informed decision 
✔︎ How to finalise the sale and transfer business ownership
✔︎ Top due diligence aspects to check before signing the deal
This "How to buy an Online / E-commerce business" Guide is designed for those seeking to buy an online or e-commerce business and continue building it.
On this professionally crafted guide, you'll find the guidance and tools you need to acquire an online business that aligns with your goals.
Every e-commerce or online business can be improved, every business needs refinement. As a potential buyer, you need to ensure that the business you're buying complements the skills you bring to the table.
An incredible product that needs marketing expertise; a high-revenue operation that needs to source better products. With this highly crafted and Complete Professional Guide, you'll develop a strategy to buy the right online business or e-commerce store for you and one that you'll be able to take to the next level.
HOW TO INVEST MONEY ON A WEBSITE
Below are some key factors to consider when investing money on a website: 
SELLER PROFILE
Check seller personal details: seller's telephone number, government-issued ID, and social media accounts.
Competing Business Interests. Does the seller own a similar website? What other businesses does the seller own?
Any employees who are critical to business operations especially in operations, product or sales? 
REVENUE ANALYSIS
Check key revenue by sources (SEO, PPC, social media, email marketing, display marketing, influencer marketing, etc)
Verify revenue streams to source documents, review payments were not made from personal accounts to boost profits and confirm the flow of money from end to end.
Check revenue and margin by product, client, geography, if respective data are available.
Analysis of seasonality, development, and recurrence of sales.
EXPENSES ANALYSIS
Uncover hidden costs, including those which may be deliberately masked, such as staff, marketing expenses or work done by the owners, which is not included in costs (e.g. temporarily substitution of regular staff by owners, etc)
Check expenses back to the source documents and bookkeeping records. Confirm the flow of money from the invoice back to the original bank or credit card transactions.
Breakdown expenses by type. you should ask the seller the prospects of reducing major expenses.
Analyse any seasonality, development, and recurrence of expenses.
Check suppliers' contracts & pricing sheets with suppliers. Are the contracts up-to-date?
INVENTORY ANALYSIS
Analyse inventory structure, slow-moving or obsolete inventory.
Check how the current inventory has been depreciated and its impact on future earnings
PROFIT RISK ASSESSMENT
Check business continuity and sustainability of profit level.
INSIGHTS AND BENCHMARKS
Check of business performance against similar businesses in the industry, if possible
TAX RETURNS
Check tax returns have been paid in the last 5 years and all invoices are available. 
TRAFFIC SOURCES
Check major traffic sources in Google Analytics (Direct, referral, organic, paid)
Check the number of backlinks and referring domains authority.
Check the geography of traffic: top countries, cities.
Check whether the site has been blacklisted or has had any penalties from Google
Benchmark the website's traffic against similar sites in the industry
Check any risk of the site losing traffic from each source
SALES AND MARKETING ANALYSIS
Check what sales & marketing channels bring the majority of sales.
Assess the efficiency of marketing costs over time.
Check the cost to acquire each new customer (CAC).
Check the average order value (AOV) and its development over time.
Benchmark the website's ad spend, profit margin, ROI, and monetisation efficiency against similar websites in the industry.
Check the dependency of the business on the effectiveness of advertising in each sales/marketing channel and identification of related risks.
Check potential issues if the website was to expand to another location
OPERATIONS ANALYSIS
Ask the seller what is the minimum amount of time it takes to run and grow the business, and the amount of time it takes to grow the business.
Check areas of the business which have been ignored or glossed over by the seller. 
List the typical functions and skills required to operate the website.
LEGAL ANALYSIS
Are all the licenses needed to operate the business in order?
Check past or current lawsuits, patent infringements, or other hidden legal issues.
Check any past or current policy violations or warnings made to the website by major companies such as Google, Facebook, Amazon etc. 
Check all e-newsletter subscription process complies with any local anti-spam laws.
Analyse any potential issues with transferability/migration of the online business operations to a new owner. 
INDUSTRY ANALYSIS
SWOT Analysis. Craft breakdown of competitive strengths, weaknesses, opportunities, and threats. This can be a high-level comparison of the business against key competitors.
Identify key past and current trends across the industry and how the online business positions against these trends. 
Fair market value assessment. Compare the asking price to similar online businesses based on net profit multiple.
Compare ratios (RPM, Monetization Efficiency, etc) of the online business to the market for a better-informed investment decision.
SUMMARISE YOUR ANALYSIS
Make a list of additional information needed from the seller.
Make a list of all the issues to be resolved by the website's seller before agreeing to buy the online business. 
Make a summary of your final investment decision and key factors that influenced your final decision. 
This article was brought to you by…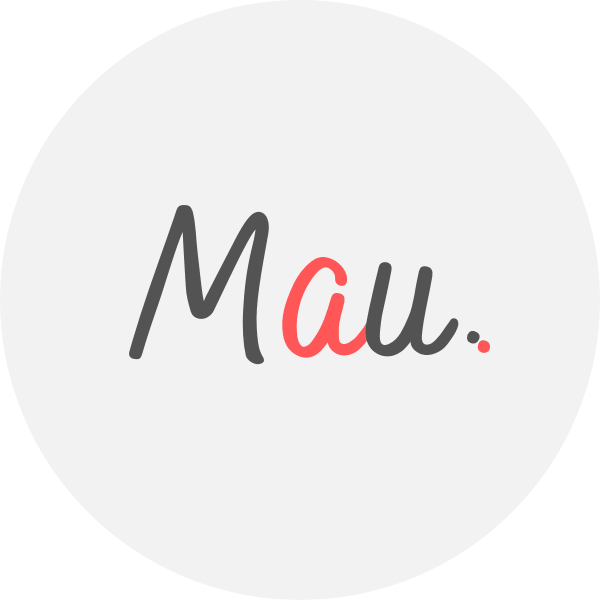 Mau is a Senior Digital Marketing Specialist with 15+ years helping clients solve their digital marketing challenges. Mau is a certified Facebook & Adwords Professional, Certified SEO Consultant and industry speaker. Mau trains marketers via Strategy Workshops & Training Sessions inc his popular Digital Marketing Plan & Social Media Plan templates. Subscribe to Mau's e-newsletter connect on LinkedIn Instagram Facebook
eDigital – Australia's "Digital Marketing" Destination