HOW TO STOP DRINKING ALCOHOL COMPLETELY
Find below how to stop drinking alcohol completely. This can be one of your best life decisions you have ever made. Brought to you by MAU. Senior Digital Marketing Specialist at eDigital.
Tell me your story >> It would be nice to hear from you! Leave your comments below ⬇️ or send me an email describing your experiences or tips on your free-alcohol journey. You can follow me on Instagram or LinkedIn 
HOW TO STOP DRINKING ALCOHOL COMPLETELY
Disclaimer: This article is aimed to help social drinkers and not alcohol addicts. You may want to visit your doctor to check your alcohol dependency condition/addiction before acting on the below tips.
Below are ou best tips and advice to learn how to stop alcohol completely.
Start with a small challenge: Dry January (one month of no alcohol) is a popular way to start with, you can do "Dry Feb" or "Dry whatever month" you choose. Another cool challenge is the popular "100 days alcohol-free", you can even invite friends to join and support you. Be always confident and proud to talk about your alcohol-free challenge. Below is a free Alcohol week planner. Click on the image to open a printer-friendly pdf. Stick it to your wall and be super proud of!
Find a temporal excuse to not drink. You can start exploring temporal options for stopping alcohol. Some of these options may be:

Be the designated driver. You can intentionally drive to your parties so you know you cannot drink alcohol and if people invite you for drinks you will get used to saying: "I am sorry, I am driving" This excuse will not last forever but will help you get used to partying with no need of intoxicating your body.
Becoming pregnant. Many women around the world decide to stop drinking and smoking while being pregnant. This is not only good for the newborn and for them too.
Getting ready for a hiking trip or marathon. Preparing for a physical sporting competition or a hiking trip is a great excuse to stop drinking alcohol, at least temporarily.
Find alcohol-free events. Nowadays you can find some fun "non-alcohol permitted" events and parties. For example, some Latin dance parties, are attended by people dancers who do not fancy alcohol. The more they dance the more they just want to drink only water. Some of the best places to find alcohol-free healthy parties are Eventbrite, Facebook events or aks your local council.
Meet people who do not drink alcohol. In order to meet people who do not drink alcohol, you have to involve yourself in healthy activities around your work and home places. When you meet someone who does not drink alcohol, pay special attention to their reasons for choosing not to drink, these reasons can be fuel for committing to your goal or find inspiration from. You can start finding some commonalities and new benefits of no drinking alcohol you never thought of.
Avoid the triggers. Avoiding the main triggers may include stopping visiting the places where you drink alcohol, stop living with people or spending most of your social time with alcohol heavy drinkers/addicts. This is a no-brainer. Of course, if you planning to quit, it does not help you live or spending your time with people who are always getting pissed. Make sure when looking for a new partner or flatmate you are clear on your new alcohol-free lifestyle.
Memorise your top 3-5 reasons for quitting alcohol. Below are some 5 benefits examples you can use:
One: Increase your energy: for work, sports, sex, anything.
Two: improves our mood, you will be able to control your emotions and not your emotions controlling you.
Three: reduce long-term health problems such as cancer and heart disease.
Four: save you a lot of cash.
Five: be happier.
Reward yourself. What you're doing isn't easy. Reward yourself every now and then as you continue to reach your targets. You could go out to the movies or treat yourself with a nice holiday with the money you have saved.
Relaxing on your own created terms. Most people drink cause they think alcohol relaxes them. it can be true but the great opportunity here is to find novel new ways for you to relax: sing your favourite song, have sex, go for a swim, go to the gym, find an event at your local library, ask your partner for a massage, go for a walk, etc. The important thing here is to know that you can create your own relaxation session. Alcohol is not creating it for you.
Forgive yourself and start again. Could not even make one week alcohol-free? That's ok. Start again! and then if you fail again, then start again! One of the most beautiful things about life is that you can always stand up and start again!
Get rid of temptations. Yes, my dear human, you must get rid of all alcohol, barware, and other alcohol-related paraphernalia from your home and office. Get those tacky beer or vodka branded hat, posters, coasters out of your eye vision.
Announce your goal. Let friends, family members, and colleagues know that you're trying to stop or cut back on drinking.
Let people be. If others drink in front of you, let them be. Never ask them to support your goal by not drinking in front of you. Avoid these situations if it feels not helping you. This is a no brainer: if you want to stop drinking then stop meeting people at a bar or pub. Full stop.
Volunteer. Some people end up drinking because they are bored. One option is to fill your nights or free days by volunteering. Having a scheduled activity that supports your community will help you reduce the likelihood of drinking alcohol.
Visit your doctor. As said before, you may want to visit your doctor to check your alcohol dependency condition/addiction before acting on the above tips. Doctors can also help you to manage any withdrawal symptoms you may have.
BUILD YOUR NATURAL HIGH
The beauty of life is to challenge and control your "wild horse" mind that desires to have artificial highs instead of developing and evolving in your own natural high.
It is important to make space and time where you can build and express your own unique, wild and crazy natural high with no alcohol.
Whatever crazy means for you, this could be:
Tell strangers nice comments. Yes, these days you may look creepy for it but who cares.
Be loud and silly. Shouting and singing loudly while you cycle your pushbike, no matter what people think of you. Go fast! people may not even be able to recognise you. haha
Get naked baby! in the ocean, in your house, in the car, or on your next hiking trail. tip: it is ok if you feel you need to keep something in hand in case you need to cover it; but that's cheating! hahah
Kiss longer & more often. Some people think they need to drink alcohol to be able to loosen up, kiss and be intimate. This is not the case. You will never build real intimacy when you are drunk. A way to develop a real sense of affection is by practising the art of kissing anywhere and anytime. Any form of passionate affection valid: short kisses, long kisses, sexy bites, warm hugs, etc. If you need inspo, check this out.
Dance it off! Show your great or silly dance moves to anyone anywhere, yes you can dance it off in the supermarket, train station, beach, anywhere. It is been proven dancing can make you feel happier and surely your mind and body will love it.
The more you embrace your own natural high, the less you will feel you need alcohol for it.
PS I wish you a fantastic free alcohol journey. I started mine after completing an epic hike overseas and wanted a new challenge. My initial goal was to complete one free alcohol year which by now I have completed 3 consecutive years. So far, it feels really amazing. 🙏🏽
Your turn >> It would be nice to hear from you! Leave your comments below ⬇️ or send me an email describing your experiences or tips on your free-alcohol journey. You can follow me on Instagram or LinkedIn 
Support eDigital!
Make a donation towards "always-free" content. Takes only one minute. Thank you 😀
HOW TO STOP DRINKING ALCOHOL COMPLETELY
was brought to you by…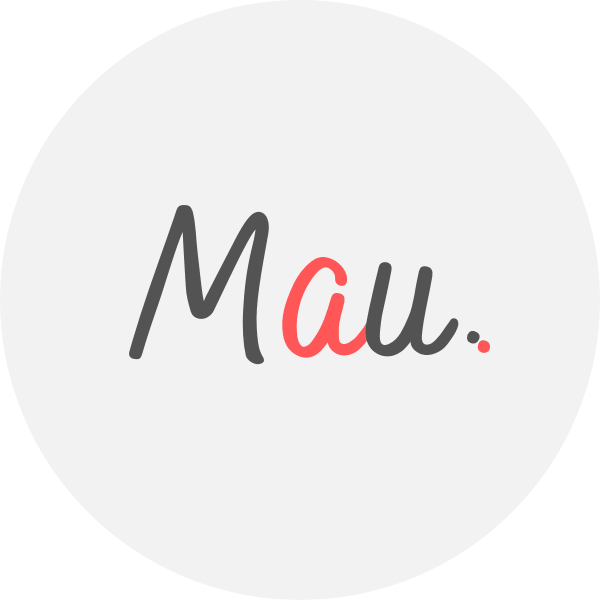 Award Winner Digital Marketer, top Linkedin Influencer, Certified Facebook / Adwords Professional, Certified SEO Consultant, StartUp Investor, Writer, Speaker. 15+ years optimising some of Australia's top brands. MAU.trains marketers via Strategy Workshops & Training Sessions inc his popular Digital Marketing Plan & Social Media Plan templates. MAU. enjoys football, Latin music & hiking while teaching Digital Marketing or completing creative photography briefs and conceptual photography assignments. Subscribe to MAU.'s e-newsletter connect on LinkedIn Instagram Facebook
eDigital – Australia's "Digital Marketing" Destination
Share your opinion below 😀 ⇓