HOW TO CREATE MULTIPLE LOCATIONS GOOGLE MAPS IN 2019
Your business have multiple locations and you would like to add these locations/addresses into Google Maps, right? Well, This guide will help you do exactly that. Your business will have to have a "Google My business Account" and from there you will be able to set up your multiple locations.
Key benefit: People searching for your different business locations, offices, shops, stores will find you easily!
Below is the guide but if you have any challenges or simply you do not have the time; eDigital consultants can set up all locations for you or Google assistants can also assist you.
HOW TO CREATE MULTIPLE LOCATIONS GOOGLE MAPS IN 2019
STEP 1
Login to Google my business with your business google account login details. Once you are logged in, the click on the three horizontals lines symbol.
STEP 2
Click on "All locations" at the top left of the screen.
STEP 3
Click on the pink circle symbol located on the bottom right of the screen.
STEP 4
Two symbols will appear:
The "Add a location" symbol (For less than 10 locations)
the "upload locations" symbol ( For more than 10 locations – use this one) You will need to have your location data in an spreadsheet. Google will give you instructions on how to set up your excel sheet.
For less than 10 locations, please click on the "Add a location symbol" it is a pin with a "plus" sign inside it.
STEP 5
A new window will appear where you will be asked to type your new location.
Type your new complete address. As long as you type your new address Google automatically will try to find business located to that address – sometimes will bring your business name with your current address – obviously you do not want that one- you want a new one so please click on 'Add your business" link (number 2)
STEP 6
When typing your business name in the new form – Google will try to bring your current business name and location – Do NOT select it as it will bring your current location – This is not what you want – You want to create an extra location, therefore do NOT choose the automated generated one and just keep filling the form.
In the case Google cannot recognise your exact location, then click on "set marker location" then you will be able to place the pin on the exact right location.
You will get to a point where Google will try to match your new address to the address of existing listed business. It is likely that you do not want to be associated to any of these businesses on that list, therefore, you must click on the "Keep the information I entered" link.
Once you have filled in the form set the right marker location for your new business location details, then click on Continue…
STEP 7
A new window will appear where you are asked to define the area where you can service your customers.
In the below example the whole Australia have been chosen as the service area. If you only service customers at your physical location (office, store, shop) then choose "no" in the first field (" I deliver goods and services to my customers at their location)
You have the option to choose both: a) servicing customers at your business address OR b) servicing customers at your customers locations.
You can always edit these options, so do not worry and then click " Continue"
STEP 8
You are almost there! You are in the confirmation step :)
Now Google will ask you to verify that you are authorised to manage this new Google My Business location and that you agree (you must tick the empty box) to the Google Terms of Services.
Then Click on the "Continue" button….
STEP 9
In some countries, the only option for Google to verify your business is via sending you a letter to your new location address. In some others Google can send the verification code via SMS (text message sent to your mobile phone number).
You can always verify later but remember that it might take up to 30 days to receive the letter so the quicker you agree on this verification step, the quicker you get the letter to finally get your new location listed on Google Maps.
STEP 10
Finally you can enter the recipient name to ensure that specific person receives the postcard and activate the listing via the code inside the postcard.
GOOGLE MY BUSINESS WILL FOLLOW UP
Once you finish the process of creating your multiple locations, Google My Business will send you an email follow up / reminder asking you to complete your listing by adding opening hours, photos at your office, photos of your team and more.
The email looks like this below…
FINAL TIPS WHEN CREATING MULTIPLE LOCATIONS ON GOOGLE MY BUSINESS – GOOGLE MAPS
Start with your official business google account. lots of errors are by letting your receptionist create your google my business new locations with her own gmail account!! crazy, totally wrong and happens all the time!
Ensure you read properly on all the steps and read carefully all the options google is giving you.
You can always edit/change and or delete google my business listings. However, do it right the first time so you do not have to do it 2, 3 times.
If you do not have time to do it properly, we can help you create, manage and optimise as many google my business locations your company requires. Just contact us filling this form.
NEXT
Contact us today – we can set up all your Google My Business locations for you!
HOW TO CREATE MULTIPLE LOCATIONS GOOGLE MAPS
was brought to you by…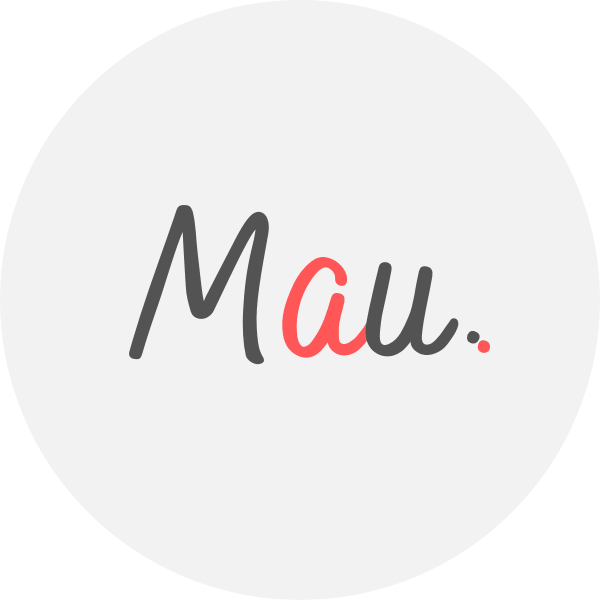 Award Winner Digital Marketer, top Linkedin Influencer, Certified Facebook / Adwords Professional, Certified SEO Consultant, StartUp Investor, Writer, Speaker. 15+ years optimising some of Australia's top brands. MAU.trains marketers via Strategy Workshops & Training Sessions inc his popular Digital Marketing Plan & Social Media Plan templates. MAU. enjoys football, latin music & hiking while teaching Digital Marketing or completing creative photography briefs and conceptual photography assignments. Subscribe to MAU.'s e-newsletter connect on LinkedIn Instagram Facebook
eDigital – Australia's "Digital Marketing" Destination
Share your opinion below 😀 ⇓