WHAT IS UTM TRACKING?
Find out what UTM Tracking is, UTM Tracking definition, why it is used for marketing campaign tracking and the benefits of using UTM tracking codes. 
I will explain  the importance of UTM variables and exactly why you should implement them in your next campaign. Then, you can use the interactive sheet within our social media marketing plan template to organise and generate the UTM variables you will need before you launch your next social media or any other digital marketing campaigns.
Marketing UTM tracking is one of the most crucial components of any marketing campaign, and effective tracking is not complete without UTM variables. UTM variables allow you to track campaign lead sources by specifically altering the URL that you are sending traffic to.
UTM TRACKING DEFINITION
UTM means Urchin Tracking Module from Urchin Software Company ( acquired by Google Inc in 2005)
UTM tracking is the standard way to track your marketing campaigns. UTM tracking variables are tags that you add to the end of a URL that enable you to track where your leads are coming from so that you can determine which lead sources to put your marketing budget toward and which to adjust.
You will be promoting a campaign whether that is a Facebook ad to your prime prospects, a display banner on a specific ad network, or a text link in an email. Across all of these platforms, the landing page url is going to be the same, and the UTMs are going to be the variables at the end of the url that will act as tags.
While the URL destination stays the same, the unique UTM variable that you generate is going to be stored in your user's browser. Then, the marketing tracking software that you use will be able to recognise those UTMs and store them so that you can analyse which links are gaining the most clicks.
Note: Some marketing platforms also allow you to see both the first link a person clicked that brought them into your campaign ( first click attribution) as well as the last link the person clicked before making a purchase (last click attribution). First-click attribution is helpful in organising affiliate commissions or if you want to know which specific lead sources are most successful in obtaining leads. Last-click attribution is helpful in understanding which of your assets are most convincing in driving sales, giving you insight into which assets to direct future ads and links toward.
UTM variables are not the same as tracking scripts. Tracking scripts show you how your audience interacts with your website, and UTMs show you how they got to your landing page. Tracking scripts allow your advertising or tracking platform to identify web visitors on your site for retargeting purposes and for detailed reporting on visitors' behaviour and how they interact with your site.Tracking scripts and UTM variables can be used at the same time. Some of the most common tracking scripts used by marketers are:
Google Analytics: Google Analytics integrates with Google Adwords and displays data and insights about your website's visitation. Plenty of interesting data from total visits your site earned, how many unique visitors, the average session length, to bounce rate and much more.
Facebook/LinkedIn Pixel: tracks visitors to your site and ties their data to any known Facebook/LinkedIn accounts. This makes it possible to retarget those who visit your website.
UTM TRACKING TAGS
TheUTM tags at the end of your URL are broken up into five categories.  You can use all five variables in one URL or any combination.
Campaign: (Required) What is the campaign name? What campaign are you sending tra c to? What is the main o er you want people who click your links or ads to opt in for?
Lead Source: (Required) What platform or website is this link placed on? Where are these leads coming from? Facebook, Google, email, blog, etc.?
Medium: (Required) What platform or website is this link placed on? Where are these leads coming from? Facebook, Google, email, blog, etc.?
Content: (Optional) This variable should include identifying information about the speci c content they clicked on. What version of an ad was it? What headline was it? What image did it have? What CTA did it have? This variable should be completely unique for each link.
Term: (Optional) This variable is generally used for search platforms and is where you would put the information about the terms you are bidding on. In Google, this can be the specific search term or keywords that a lead would use to nd your Adwords campaign. You could also use it to identify the audience that you used for an ad in Facebook.
HOW DOES UTM TRACKING CODE LOOK LIKE?
Here is how a typical url using UTM tracking variables will look like:
https://www.edigitalagency.com.au/best-campaign-tracking-guide/?utm_source=facebook&utm_medium=paidpost&utm_campaign=campaign%20tracking%20guide&utm_content=blue%20guide%20top%20table%20july%201
The above landing url with UTM tracking variables is an example.
In this example we are promoting a new "Campaign Tracking Guide 2018″ via a Facebook ad. We have created a custom audience for this ad who are women between 25-50 years old who live in Australia and who are interested in marketing and advertising. We are going to call this Audience: "Audience1" and save it with such name on our Facebook audience settings.
HOW UTM TRACKING PARAMETERS WHERE DECIDED?
We wanted to drive traffic to a specific campaign landing page; therefore URL is https://www.edigitalagency.com.au/best-campaign-tracking-guide/
The source of this campaign was to be Facebook; therefore UTM Source: facebook
The medium to promote this campaign was a paid post; therefore UTM Medium: paidpost
The name of this campaign was: Campaign Tracking Guide; therefore UTM Campaign: Campaign tracking Guide
Search campaigns were not run; therefore UTM Term code was not used.
The paid post showed an image of a blue guide on top of a table and they ad went live July 1st 2018. UTM Content: blue guide top table July 1
Still not sure how to create your own UTM tracking codes and parameters?…
With our Best Digital Marketing Plan template, you will have access to our interactive UTM Builder Generetor Tool, making it super easy to generate and log all your UTM codes in one collaborative google sheet.
WHAT IS UTM TRACKING?
was brought to you by…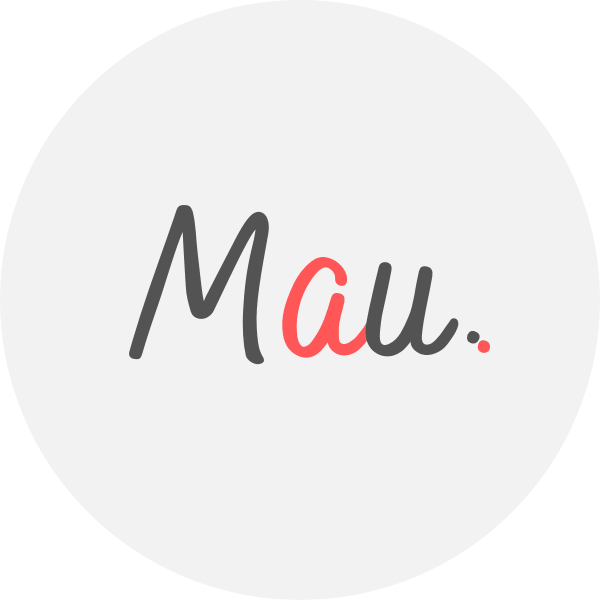 Award Winner Digital Marketer, top Linkedin Influencer, Certified Facebook / Adwords Professional, Certified SEO Consultant, StartUp Investor, Writer, Speaker. 15+ years optimising some of Australia's top brands. MAU.trains marketers via Strategy Workshops & Training Sessions inc his popular Digital Marketing Plan & Social Media Plan templates. MAU. enjoys football, latin music & hiking while teaching Digital Marketing or completing creative photography briefs and conceptual photography assignments. Subscribe to MAU.'s e-newsletter connect on LinkedIn Instagram Facebook
eDigital – Australia's "Digital Marketing" Destination
Share your opinion below 😀 ⇓