HOW TO SET UP GOOGLE ANALYTICS GOALS
Increase your leads and sales by properly setting up your Google Analytics goals. Implement your Google Analytics goals with these top tips and best practices.
HOW TO SET UP GOOGLE ANALYTICS GOALS
BEFORE YOU SET UP GOALS IN GOOGLE ANALYTICS
Edit level permission. You will need at least "edit" level permission before being able to configure goals.
STEP 1: DEFINE YOUR GOAL
A purchase can also be paying for a membership or booking a session.
Other examples of Micro conversions can be: completed downloads of a document, login, commenting, watched videos.
A goal or conversion means any action that is valuable for your business.
TYPE OF VALUES
Real value: Product $ value
Calculated value: Average value of leads
Symbolic value: Form submissions are the most important.
STEP 2: SELECT THE TYPE OF GOAL IN GOOGLE ANALYTICS
There are three different types of goals you can configure.
DESTINATION GOALS
What is the destination goal? It is a page-based or destination goals that measure people reaching a particular key page on your website.
Most popular goal! This is the most popular goal in Google Analytics.
Who is this goal for? It is typically for someone viewing a "thank you" or "confirmation" page.
Do not use it for e-commerce goals.  It is far better to use eCommerce tracking instead.
What do you track with this goal? You will be able to see how many people have completed that particular action.
Ensure the "thank you" page URL is unique. In order for this to work properly, ensure there is no other way for people to reach your "thank you" or "confirmation" pages apart from completing the action those "thank you" pages are meant to be.
Allows for up to 20 funnel steps. What does this mean? a funnel step is the expected pages visited before completed that destination goal. Hopefully, your destination goals do not need 20 funnel steps as this is a large number of steps and likely you will not get any conversion, however, Google Analytics allows for up to 20 funnel steps.
EVENT GOALS
Event tracking set-up needed first. You will need to set up event tracking first so that events are included in your reports and then you can configure an event as a goal.
What does it measure? it measures interactions occurring on your website.
What type of interactions? These could be watching a video, downloading a pdf or clicks on links or buttons or any other interaction on your site.
Can I set up funnels? There are no funnel steps on event-based goals. Not really suited for step-based processes.
ENGAGEMENT GOALS
What are the engagement goals? Engagement goals are time-based or page viewed based. Engagement based goals are goals about people spending a certain amount of time on your website or viewing a certain number of pages.
Engagement goals will inflate your overall conversion numbers. Be careful when deciding to set up these goals as they will inflate your overall conversion numbers.
SMART GOALS
What are smart goals? Smart goals measure the most engaged visits to your website and automatically turn those visits into a "Smart" Goal. Then use that Smart Goal to improve your AdWords bidding. Learn more here.
WHAT GOAL TYPE IS THE MOST IMPORTANT?
eDigital recommends you should start with "Destination" goals and once these are set up, move down to "event" goals and finally "engagement" goals.
STEP 3 START CONFIGURING YOUR GOALS IN GOOGLE ANALYTICS
3.1. LOGIN TO GOOGLE ANALYTICS 
Remember: you need at least edit permissions to set up goals.
3.2. CLICK ON THE ADMIN HEADING
Located on the bottom left-hand side.
3.3 CLICK ON THE "GOALS" HEADING
Located under the view column
3.4. CLICK ON THE "NEW GOAL" BUTTON
3.5. SELECT A GOAL TEMPLATE OR CUSTOM GOAL
Revenue: this is a goal directly associated with money coming to your business.
Acquisition: this is a goal when a user creates an account on your website.
Enquiry: this is a goal associated with people sending you an enquiry or people who wanted to find more about your business.
Engagement: this is a goal when users engage with a key content piece on your website. Examples include: watching a product demo.
Custom: if you do not want to use any of the below templates, you can build your own goal.
3.6 TYPE GOAL NAME AND SELECT SLOT ID
Goal Description name: create a name that is clear and make sense when seeing your reports. In the below example, we are creating a clear: "eDigital GA Payment – THANK YOU page" goal name, meaning the people who successfully completed booking our eDigital Google Analytics Online Course.
Goal Slot ID: There are different sets of goals inside Google Analytics. When setting up goals, GA offers four sets of five goals each.
3.7 SELECT DESTINATION URL PARAMETERS 
There are three options on how your URL goals are going to match. Match types include:
Equals to: it will match the exact URL given. it will not match any additional details at the beginning or end of the url.
For example: /thank-you
Matches: /thank-you
Does not match: /thank-you?id=1%user=54
Begins with: it will match your URLs with or without additional parameters. Basically, it is broader in the way it is matching URLs.
For example: /thank-you
Matches: /thank-you?id=1%user=54  or /thank-you?status=true
A regular expression (regex): It will matches URLs with a regular expression. This is an advanced URL parameter selection. Please read this article to find out more.
For example: /thank-you?id=(news|contact)
Matches: /thank-you?id=news  OR  /thank-you?id=contact
Does not match: /thank-you?id=promo
Tip: Use this regex generator to concatenates large amounts of data with pipes and escape character expressions. It will return those values as a regular expression.
3.8 ASSIGN A CURRENCY VALUE
In the example below, we make the assumption that every completed "contact us" form brings a $10 value to the business.
How this is calculated?
Total "contact us" form completed submissions per year = 1000
Total revenue generated from those "contact us" submissions = $10.000
Average revenue each "contact us" submissions can potentially generate (calculated value): $10
3.9 ASSIGN FUNNELS
On the example above, you can see we have set up only one funnel as users have to visit the "Contact Us" page in order to submit their enquiry.
3.10 CLICK ON THE "VERIFY THIS GOAL" TEXT LINK
To see how often that goal would have converted based on the past 7 days data. If your goal is a new page no data will appear which is fine.
3.11 CLICK ON THE "SAVE" BUTTON
3.12 GOAL CONFIGURATION COMPLETED!
You have successfully configured a goal in Google Analytics. Congratulations!
TOP GOOGLE ANALYTICS USER CONTENT
Need Google Analytics support or training? Contact us
Last note: Is your marketing not reaching your sales targets? Stop wasting your money on marketing that is not performing? Find how you can increase your sales with our eCom boost program!
HOW TO SET GOALS UP IN GOOGLE ANALYTICS – STEPS
was brought to you by…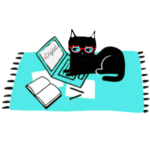 Mau is has been meowing digital marketing for 16+ years. A certified Facebook, Google Ads, SEO specialist and keynote speaker; Mau also offers marketing strategy support & digital marketing training. Mau's Digital Marketing Plan & Social Media Plan templates are used by hundreds of marketers. Subscribe to Mau's newsletter or connect on Linkedin Instagram or Facebook