HOW TO CHECK GOOGLE ANALYTICS TRACKING CODE IS WORKING
How to check your Google Analytics tracking code is working. Test your Google Analytics tracking code has been implemented correctly.  Steps & instructions below.
HOW TO CHECK GOOGLE ANALYTICS TRACKING CODE IS WORKING
Installing Google Analytics on your website is pretty easy.
The hardest and complex part of Google Analytics is to ensure your Google Analytics Account is clean from spam sessions, with the right goal tracking added and accurate eCommerce tracking. If you do not have these done properly, it means you will have inaccurate measurement and will make it very hard to make business decisions.
As Google Analytics rolls out new features every month. it is important to audit and check your Google Analytics account every six months to ensure your set up, reporting and data are correct.
eDigital helps marketers, digital marketers, and even small business owners ensure their Google Analytics tracking code is working correctly through our Google Analytics auditing services. To find more, please contact us.
WHAT'S A GOOGLE ANALYTICS AUDIT?
A Google Analytics Audit is a document that checks and recommends issues, solutions and fixes to your current Google Analytics account. The document is prepared by a Web Analytics expert or specialist.
WHY YOU MIGHT NEED A GOOGLE ANALYTICS AUDIT?
Google Analytics audits are a great way to check the state and health of your current Google Analytics set-up, configuration and advance settings. There might be key issues within your Google Analytics preventing you to take out the most of the data about your web visitors, conversions (goals) and success metrics.
WHAT A GOOGLE ANALYTICS AUDIT INCLUDES?
eDigital Google Analytics Audit is delivered via PDF soft copy draft document and include:
1. Account /Property / view structure: Revise the current account / property / view structure and provide any recommendations.
2. Google Analytics Code Audit: confirm all pages bear the right GA code. Check for old (urchin) or mixed/duplicate tracking codes and how to fix them. Check GA code is in the right position. If your site is using Google Tag Manager we will check GTM configuration is optimal.
3. Site Search Tracking: Determine whether a site search is being tracked correctly. Suggest the best way to get insights from Site Search. 
4. Bounces by type of traffic: Check how you are comparing bounce rates among paid, returning, new visitors and suggest the best way to get insights from Bounce rates data.
5. Review account filters: Audit any multiple filters your in Google Analytics set up and provide suggestions on how to best use and manage filters.
6. Custom tagging: Check Adwords auto-tagging is enable and that Google URL builder is being used correctly for email marketing, social media posts, etc.
7. Mobile traffic and Conversions: Check for the right data and reports that generate insights on Mobile traffic vs Desktop traffic.
8. Macro Conversions: Check Macro conversions have been set up (goal tracking and event tracking) and reported correctly. Includes checking proper funnel configurations for the top Macro conversions/goals.
9. Micro Conversions: Check Micro conversions have been set up and reported correctly.
10. Advanced Segments: Check your current advance segment set up and recommend improvements or other key advance segmentation.
11. Custom Reporting: Dozens of different custom reports can be set. However, you will only need few to really track key success metrics. We check you have covered the top three most important custom reports for your business.
12. Duplicate content, referral Spam: Check Regex filters have been properly set up.
12. Exclude Internal IP addresses: check the proper filter is in placed to exclude internal traffic from your company teams.
13. Source "Not provided": Examine a way to hack non-provided keyword referral data and present opportunities for insights.
14. Alerts: Check alerts set up and provide recommendations on other top alerts missing.
15. Tools and Resources: provide any extra tools and resources to make the most out of GA.
16. On-site presentation: Up to 2 hours presentation of the final PDF document and includes strategic recommendations.
Please email us to confirm your Google Analytics Audit needs so we can confirm the final price.
Last note: Is your marketing not reaching your sales targets? Stop wasting your money on marketing that is not performing? Find how you can increase your sales with our eCom boost program!
HOW TO CHECK GOOGLE ANALYTICS TRACKING CODE IS WORKING
was brought to you by…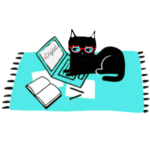 Mau is has been meowing digital marketing for 16+ years. A certified Facebook, Google Ads, SEO specialist and keynote speaker; Mau also offers marketing strategy support & digital marketing training. Mau's Digital Marketing Plan & Social Media Plan templates are used by hundreds of marketers. Subscribe to Mau's newsletter or connect on Linkedin Instagram or Facebook