MASTERING GOOGLE ANALYTICS CLASSES IN SYDNEY
Find below our eDigital's Google Analytics classes in Sydney…
CLASS 1 – LEARN HOW TO ANALYSE DATA FOR ACTIONABLE INSIGHTS 
Date: TBA
Location: 1 Macquarie Place Sydney 2000 (Circular Quay).
Trainer: MAU. Digital Marketing Specialist – eDigital
Class content
Trainer will provide and explain several real world practical examples and some processes that will help you learn how to generate actionable insights from your reports to improve key pages, focus on sources that send you visitors and ultimately increase the conversion of visitors into customers. You will start looking at their analytics data with a completely new approach which is more aligned with business decision making.
Takeaways
Following the "3A Framework" to obtain a "3D View" of your Website data
Why you should stop looking at aggregates and how to segment data to make better insights
Understanding user journeys and improving user experience
Understanding the key metrics that show the success/failure of your website structure, design and content
How to set up goals and KPIs that define your online marketing success
Defining macro and micro conversion goals for your website
Using filters and regular expressions (RegEx) to customise your reports.
Creating segments, dash boards and report short cuts.
CLASS 2 – ACCOUNT SET UP, TAGGING AND TAG MANAGER
Date: Tuesday 15th March 2016 from 5:30pm to 8:45pm.Location: Level 9, 1 Macquarie Place Sydney 2000 (Circular Quay).Trainer: Suranga Priyashantha – Senior Manager SEO and Social – Fairfax DigitalCorrect implementation of web analytics has always been a challenge for digital marketers. Not having the technical expertise to understand and implement the tracking tags has been one main reason, but too much reliance on IT/web developers for implementation has also been another key limiting factor.Google Tag Manager is fast becoming the mots popular solution for many of these limitations. GTM makes it easy for marketers to add and update website tags including analytics, re-marketing, and more – with just a few clicks, and without bugging the IT staff. This session on Google Analytics implementation and Tag Manager will take you through a step by step process of setting it up and implementing the most commonly used Google analytics tracking tags.
Takeaways
Guidelines and Tips for Google Analytics implementation process
Standard Google Analytics tags and their implementation (outside GTM)
How Google Tag Manager (GTM) works – Introduction to containers, tags, data layer, macros and rules.
How marketers now can implement web analytics without IT/developers support.
Implementing Google Analytics within GTM
Standard page view and virtual page view tracking
Events, goals and goal funnel tracking
eCommerce tracking
Internal and external campaign tracking
How to know if you tags are working – The debugging process.
Web Analytics implementation best practices
Setting up segments and dashboards for different user groups.
Whats included on each of these two Google Analytics classes
One trainer and class facilitator.
Free wifi on-site.
One seat for you on our board room style class – max 23 students
Presentation pdf soft copy.
What's required from Participants
Class participants MUST bring their own laptops, power chargers, notebooks, pens.
Participants MUST have login access to their own Google Analytics account attached to a real and fully functional website.
Basic understanding of Digital Marketing principles and terminology.
Who should attend this Google Analytics classes?
Anyone who wants to be trained on Google Analytics including Marketing managers, Digital Marketing Managers, Social Media Managers, Brand Managers, Google AdWords specialists, SEO specialists, Social Media specialists, Growth Hackers,  Web designers, Graphic Designers, Bloggers, Content writers, UX specialists.
Refund Policies
Refunds are not available for cancellations or no-shows. In case you cannot assist, you can transfer your ticket to a friend or colleague ONLY for the exact class date you paid.
Booking Instructions
We are in the process of confirming the exact date in March 2016.  Would you like to be notified? Send us an email today and we will ensure you are the first to know about our up-coming Google Analytics class.
Once date is confirmed, we will add a link here to our Eventbrite page where you will be able to pay online via your credit card.
If you have any enquiries, please email us today!
WHY GOOGLE ANALYTICS TRAINING?
You want to learn Google analytics because it increases the chances of understanding the impact of your both online and offline marketing efforts ( if they are tracked properly!)
You also want to get Google Analytics training because it lower the risk of taking wrong marketing decision as your decisions will be web data driven rather than "guess" driven and also reducing your company's HIPPO decision style. (HIghest Paid Person Opinion) which – in most of cases – does not bring the most optimal insights for decision making.
Google Analytics Training will get you look great! People at your company will look forward for your reports,  and data driven insights!
Google Analytics Training will allow you to set your traffic, conversion, behaviours base line and track improvements over time. The more your website achieve goals the more compelling is going to be your pitch for a promotion or a salary rise.
By learning Google analytics you have an amazing opportunity to test and trial new hypothesis and fail faster so you can find the right – more optimal – solutions quicker than ever.
ABOUT EDIGITAL
eDigital Google Analytics Trainers are based in Sydney and offers Google Analytics Training sessions and workshops to business owners and marketing professionals interested to learn and improve their desired online outcomes via real Google Analytics measurement. eDigital Google Analytics practitioners can train your company teams at your office or instruct any of your team members on private training sessions. eDigital Consultants led by Senior Digital Marketer MAU. have years of experience and have used Google Analytics for over 10 years as Digital Marketing Specialists, SEO consultants and have implemented Google Analytics Solutions for a great variety of clients from small business to enterprise implementations.
GOOGLE ANALYTICS CLASSES SYDNEY
was brought to you by…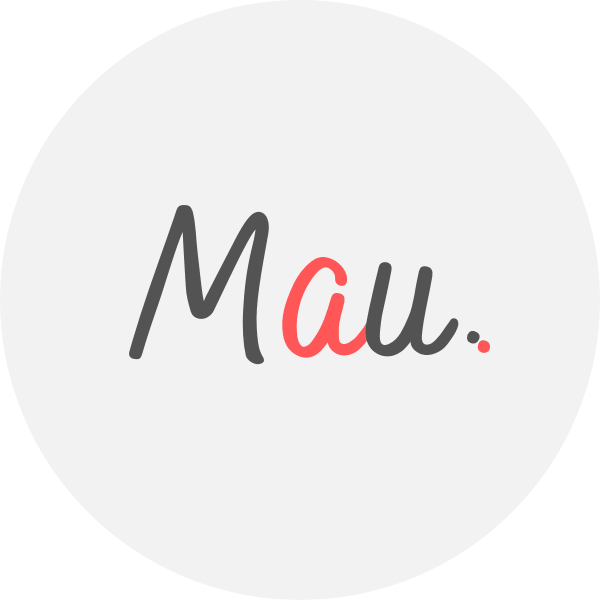 MAU. is an Award Winner Digital Marketing Specialist (Masters in Marketing), Certified Facebook/Adwords Professional, Certified SEO Consultant, Top Linkedin Influencer (6k connections), StartUp Investor, Writer, International Speaker. 15+ years experience optimising Digital Marketing Campaigns. Worked for top brands such as Realestate.com.au, News Limited, The Athletes Foot, Thrifty & NSW Government. MAU. also trains marketers via Strategy Workshops & Training Sessions. His popular Digital Marketing Plan & Social Media Plan templates downloaded by thousands. MAU. travels the world while teaching Digital Marketing or completing creative photography briefs and conceptual photography assignments. MAU. enjoys football, latin music and hiking. Subscribe to MAU.'s e-newsletter or connect on LinkedIn Instagram Facebook

eDigital – Australia's Most 🏆 Visited Digital Marketing Site
NOW YOUR TURN! 
Share your opinion or your best tip below 😀 ⇓