WHAT IS GOOGLE ADS? 
Find below the definition and meaning of Google Ads. Brought to you by MAU. Digital Marketing Specialist at eDigital.
WHAT IS GOOGLE ADS
By definition, AdWords (now called Google Ads) is a Google-owned online advertising platform that helps Australian or any other local business in any part of the world to connect with their potential and current customers.
Whether your business is based in Sydney or Melbourne; your business can publish an online ad, decide which online audience you want to reach (by demographics or psychographics), and Google Ads will show your ads to them.
GOOGLE ADS AND THE GOOGLE NETWORK
The Google Network can connect you with customers at the exact moment they're engaged in an online activity connected to what you offer, like searching for your product, reading a blog about your industry, or watching a related video on YouTube. Below are the three big buckets of places where you can show ads to your potential and current customers:
Google Search Network (Text ads that appear above Google search results). Google Search ads can also can appear on Google Maps results, Google Shopping results, Google Play.

Google Search Partners Network: Your ads (both text and image ads) can show on other non-Google search websites that are on the Google Search network.

Youtube Advertising (via Pre, middle and Post-roll ads)
 Google Display Network of publisher sites ( they are thousands! – including this eDigital website – that's why you see ads on this page). It far more attention-grabbing visuals (image/video ads) than the Search Network to match your ads to related websites. The Google Display Network lets you target your ads to specific websites (called placements), specific topics, or specific audiences. The Google Display ads can also appear on Google sites such as Blogger, Youtube and Gmail.
The meaning and importance of Google Ads – for any size of a business – is crucial as they do not only depend on a sales team or foot traffic but also allows them to reach potential customers on the web.
TOP BENEFITS OF USING GOOGLE ADS
Connect with prospective customers when it matters. AdWords has an innovative targeting system that helps your business show your ads to the right audience, in the right place, at the right time. Your business can use keywords, location, demographics, and more to target your prospective clients.
You control and decide your daily budget. You have complete control over your Adwords budget. You choose how much you spend per month, per day, and per ad. There's no minimum.
Free and great tools to improve performance. You have real-time access to data showing how many people see your business ads, what percentage of them click to visit your website, and even how many click to call you. With the Adwords tracking tools and reports, you can even see the actual sales your website is generating as a direct result of your Adwords ads. If you want to change your strategy, you can tweak your ads, delete or try new keywords, or pause your campaign and re-start it whenever you'd like.
ABOUT GOOGLE ADS AD FORMATS
Choosing the correct ad format for your campaign can ensure your ad is the most relevant and actionable for a particular customer at that moment. Some of the Adwords ad format options include:
Text ads: The most common kind of Search ad includes a descriptive headline, website URL, and descriptive text like a call-to-action. Text ads show on the Google Search Network and Google Display Network.
Ads with extensions: Ad extensions provide additional information to your text ad such as your business's address or phone number. Ads with extensions can show on the Google Search Network and the Google Display Network (depending on the extension).
Video Ads: They can be a standalone video ad or a video ad that runs inside another streaming video. Video ads can show on the Google Search Partners Network (not the Google Search Network) and Google Display Network.
App promotion ads: App promotion ads send your users to an app store to download your app, or include a deep link directly into your app. App promotion ads show on the Google Search Network and Google Display Network.
Shopping ads: Shopping ads contain an image, text with product and pricing information. They're ideal if you're managing a large inventory of products. Shopping ads show on the Google Search Network.
Call-only ads: Call-only ads allow your customers to call your business directly by clicking on your ad. They're useful for driving phone calls to your business from devices that can make calls. Call-only ads show on the Google Search Network.
Image ads: Image ads capture people's attention as they browse websites. Image ads show in the Google Display Network and Google Search Partners Network (not the Google Search Network).
Adwords allows you to optimise bids based on store characteristics and shopper context
Let's say shoppers are on their mobile phones searching for a product you carry in your store or for a meal you offer in your restaurant. By optimising bids for these key shopping moments, you can encourage these shoppers to visit your physical store. You should…
Adjust Google Ads bids based on closeness to your store locations. As local inventory ads are primarily served to shoppers close to your stores, use location bid adjustments to increase bids based on proximity to your location extension addresses. This way, local shoppers will be informed of available products in your nearby stores.
Adjust Google Ads to capture mobile shoppers. Local inventory ads are designed to capture hyper-local queries (especially on mobile) which would drive traffic to your store locations. Consider using stronger bid adjustments for mobile to maximize this potential.
Increase Google Ads bids during store open hours and high traffic hours. Keeping bids active 24/7 and using a positive bid adjustment during store open hours can increase your ad relevancy to potential shoppers. You can also have stronger bid adjustments during high traffic days and high traffic hours.
RELATED LINKS
NEXT
Need digital marketing support or training? Contact us below ⬇
No Fields Found.
This article was brought to you by…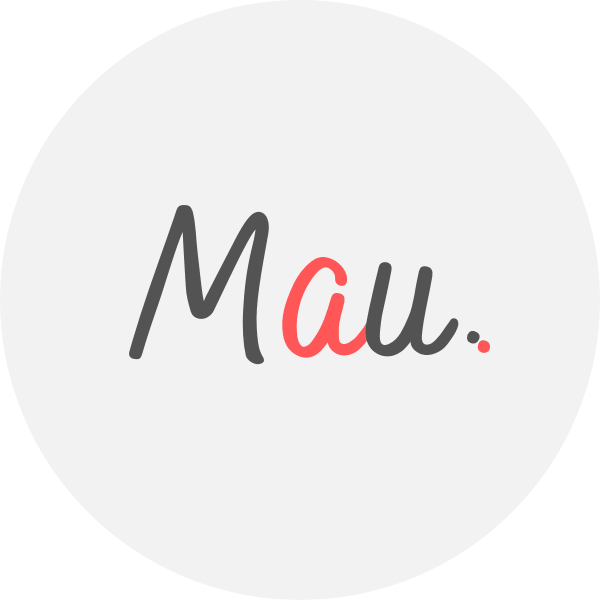 Mau is a Senior Digital Marketing Specialist with 15+ years helping clients solve their digital marketing challenges. Award-winning professional, Mau is a certified Facebook, SEO, Google Ads Consultant & industry speaker. Mau trains marketers via Strategy Workshops & Training Sessions inc his popular Digital Marketing Plan & Social Media Plan templates. Subscribe to Mau's e-newsletter connect on LinkedIn Instagram Facebook
eDigital – Australia's "Digital Marketing" Destination