GOOGLE SHOPPING ADS NOT SHOWING – HOW TO FIX IT
Find below how to fix Google Shopping ads not showing. Brought to you by Mau, a Senior Google Advertising Specialist at eDigital.
GOOGLE SHOPPING ADS NOT SHOWING – HOW TO FIX IT
Find below some of the most popular reasons your Google Shopping ads are not showing and how to fix it.
REASON 1: LOW BUDGET
If your Google Shopping Ads don't have enough budget you're limiting their reach. If you have a daily budget that is exhausted by 5 pm, you're closing the door on any searches that happen after that time. This means you're missing out on potential ad clicks and sales. The data in your account will be skewed towards the beginning of the day, giving you an incomplete picture of user behaviour. This will hinder your ability to make data-driven decisions. Otherwise, you can enter a new amount manually. When your daily budget is no longer lower than the recommended amount, the red notification will disappear. Click in 'All campaigns', and look at the 'Status' column. If there is a red notification saying 'Limited by budget', your Google Shopping ads are not showing as much as they could.
How to fix it: Increase the budget.
REASON 2: GENDER AND/OR AGE NOT CONFIRMED
Many countries now require gender and age in the feed. Make sure you have the necessary data in your feed to accommodate all requirements or your ads will not show
How to fix it: Confirm gender and/or age for your Google Shopping ads to show.
REASON 3: ROAS TOO HIGH
If you have set up your Return on Ad Spend too high, Google may not show up your Shopping ads if their machine learning software Google considers they will not achieve your expected ROAS.
How to fix it: Look at your Google Shopping ad reports and if your conversion value is lower than your ROAS, then you will have to either increase your product prices (hoping conversion does not get affected) or decrease your ROAS for your Shopping ads to show. Some of our clients are happy to lower their ROAS, while still making a profit.
REASON 4: PRODUCTS' DESCRIPTIONS MISSING
Unlike Google Search ads, Google Shopping ads do not use keywords. This makes optimising your Google Shopping feed information even more important. Google uses your product titles and descriptions to decide whether the item is a good match for a search query. The more relevant information you provide, the more likely your ads are to show to potential customers. This also means that if your feed isn't optimised, your Google Shopping ads might not show.
How to fix it: consider giving the campaign more budget. You can click through to the Budget explorer for Google's suggestions. Every piece of information helps Google match your Shopping ads to the right potential customer
REASON 5: BILLING INFO MISSING
Without accurate billing information, your Google Shopping ads will not show. It's important to provide this to avoid any disruptions to your ads showing. Google will usually flag this with a red banner at the top of the Google Ads dashboard. If you want to double-check your details are up to date, follow the below steps:
Click on "Tools & Settings"
Click on "Billing Summary"
Click on "Manage payment methods"
How to fix it: Either add or update your billing information.
REASON 6: PRODUCT TITLES NOT RELEVANT TO SEARCHERS
Your product titles do not contain the words people are searching for, therefore, they may not show up on Google Shopping.
How to fix it: Make sure your product titles contain the words people use when searching for the products you sell so that they're included. Conduct keyword research for popular terms and consider conversion data for what terms result in sales.
REASON 7: GOOGLE MAY HAVE NOT APPROVED YOUR ADS
Your Google Shopping ads may not be showing because they have been disapproved for violating one or multiple Google Shopping Ads policies that all advertisers must follow. This means the Google Shopping ads will not be active (not showing to people searching for your products) in your Google Ads account
How to fix it: To check this, log into your Merchant Center account. Select Products, then select Diagnostics. From here you can view a list of errors, disapprovals and warnings along with the percentage of your products affected. You may need to wait for few days for Google to review your case and re-activate the ads.
REASON 8: HIGHER BIDDERS
When a user searches on Google, an auction runs to determine which ads will be shown. With increased competition from other advertisers selling similar products to yours, it can get very hard to get Google to show your ads, let alone be at the top of the results page.  If your Google Shopping ads aren't showing, your competitors might be outbidding you.
How to fix it: Check this using the Auction Insights tool. Click on your Shopping campaign, then click on the Auction Insights tab at the top of the page.
REASON 9: GOOGLE ADS AND MERCHANT CENTRE NOT LINK OR INCORRECTLY LINK
Your Google Ads account and your Google Merchant Centre maybe not link or incorrectly linked.
How to fix it:
Log in to Google Ads
Click on Tools & settings, then Linked accounts.
Find the window for Google Merchant Centre, then click through to Details.
If Google Ads status does not confirm your Merchant Centre account is not linked, follow the steps in Set Up Merchant Center to link the two accounts.
NEXT
Need Google Ads support or training? Contact us below…
No Fields Found.
This article was brought to you by…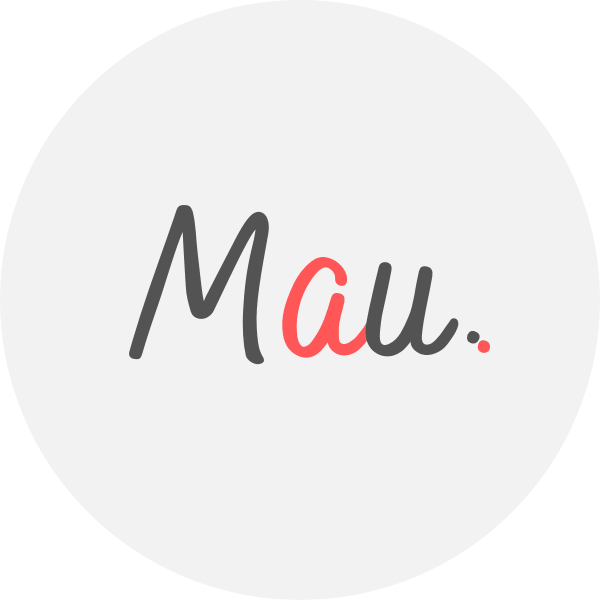 Mau is a Senior Digital Marketing Specialist with 15+ years helping clients solve their digital marketing challenges. Mau is a certified Facebook & Adwords Professional, Certified SEO Consultant and industry speaker. Mau trains marketers via Strategy Workshops & Training Sessions inc his popular Digital Marketing Plan & Social Media Plan templates. Subscribe to Mau's e-newsletter connect on LinkedIn Instagram Facebook
eDigital – Australia's "Digital Marketing" Destination