THE BEST 7 GAMIFICATION STRATEGIES FOR MARKETING SUCCESS
Find below the best 7 gamification strategies for marketing success. Curated by MAU. Senior Digital Marketing Specialist at eDigital.
THE BEST 7 GAMIFICATION STRATEGIES FOR MARKETING SUCCESS
Do you add points to a scoreboard every time your kids take the rubbish out and you gave them a treat after earning a certain number of points? If this scenario sounds at all familiar, you have already tapped into the power of gamification.
Gamification can easily be applied to your online products or services and has actually proven to increase engagement and drive referrals — that's why so many companies are leveraging its power.
For example, Fitbit incorporated gamification by gifting "badges" to users when they hit certain fitness goals, introducing social challenges, and incorporating a visual progress bar.
By adding a fun element to your services and products, you are creating motivation and inspiring engagement in a new, refreshing way. In fact, gamification features are said to boost engagement by 60%, which is convincing enough to start considering adding game-like experiences into your marketing.
WHY GAMIFICATION IN MARKETING?
Online gamification is not about packing more "stuff" onto your existing online services or products; online Gamification is about thinking through the user experience that you want to create for your customers.
By adding one or all of the following gamification concepts to the design of your next online service or product, you'll raise the bar for your customers and ensure they'll keep coming back for more.
With these seven gamification strategies, you are sure to take your online service experience to the next level, all while driving more course sales and strong word of mouth.
7. INCREASE COMPLEXITY OVERTIME
One way to increase your customer' confidence in their learning abilities with your service or product is to give them ways to win while ramping up the challenges you present over time.
For example, start with a simple topic and quiz, which gives a customer a boost in morale. Then follow that with a more advanced topic, giving customers the ability to test their newfound skill levels.
Just as a video game increases in complexity, you want to design your online service to match the new abilities of your customers as they continue to absorb more information and master more skills.
6. EARN POINTS FOR COMPLETED ACTIONS
If there's one thing that video games have trained us to love, it's earning points and rewards. With gamification, you can reward your customers for the actions they take by giving them points or credits. These points can be redeemed for prizes such as bonus footage or advanced learning materials. Depending on your online service topic, you can even offer additional done-for-you resources or access to other perks that can only be unlocked with points.
This type of point system is extremely effective in many industries, from hotel chains to retail stores. There's something fun about rewarding your most active and engaged customers with more goodies.
Tip: You may want to think about implementing a leaderboard to showcase your top customers and to tap into customers' competitive sides.
5. CRAFT A COMPELLING STORY
There's a reason that the entertainment industry is a billion-dollar business: We're endlessly fascinated by stories. We love a good storyline in a movie, a book or a video game, so why would your online service be any different?
This is where you can get creative in designing your online service. You can craft a narrative for your customers to go through as they unlock modules, complete challenges or quizzes, and share their victories on social media.
The way you design your online service interface also matters. Ensure you use the right visual icons to make it easier for your customers to complete your online service: course, training or other.
Another option is to design your online service to have a "choose your own adventure" feel so that any modules aren't sequential but rather recommended based on the individual's needs.
4. GAMIFIED QUIZZES
The main drawback of an online service is the loss of immediacy: You're not sitting in front of a person who can assess whether or not your customer is grasping a topic or making headway. With gamified quizzes, you can build in checkpoints to see how your customers are faring with your online service materials.
The idea behind using gamification to quiz your customers is to motivate them by showing them how much they've already learn or completed with your online service.
You can combine a quiz with social sharing or unlocking badges, which gives your customers something to look forward to after completing a challenge. Quizzes can also be used as the key to unlocking the next piece of content in your course. This provides your customers with instant feedback on their understanding of your online service.
3. UNLOCKING CONTENT BASED ON COMPLETED ACTIONS
You can deliver your online service in a "drip" format — where a new module is released on a weekly basis — or give access to an entirely online service upfront.
Gamification opens the door to the best of both worlds and gives your customers the ability to move through a course at their own pace. If they're keen or they happen to have time set aside to go through your online service now, they can quickly unlock content as they check off the progress items.
On the flip side, for customers who sign up for your online service but haven't reached any of their progress objectives or interacted with any of your materials, you can set up automated emails to follow up with them and check-in, motivating them to log in and keep going.
This type of individualised online service release schedule means your customers get to complete your online service at their own pace, allowing for a personalised experience that customers will want to tell their friends about.
2. SOCIAL SHARING INCREASES BUY-IN AND ENGAGEMENT
If achieving something is motivating in itself, sharing your success with others is even more powerful. By adding a social sharing component to your online service, you make it almost irresistible for customers to celebrate their successes along the way, which then inspires them to keep going.
You can do this by awarding badges when customers complete modules, and you can implement a "share on social media" button that gives them the ability to show off their progress.
The added bonus to you as an online service creator is that when customers share their achievements, they're also building buzz and organically generating word-of-mouth marketing for you.
1. PROGRESS TRACKING AND REWARDS
The idea behind progress tracking is simple: Most people are motivated by achievement. Why not show people their progress and reward them incrementally as they move through your course?
In some online service environments, customers absorb information on their own — in isolation. Without indicators of how much they've completed and what's left to get through, it can be a lonely proposition that many customers abandon or give up on.
With even the simplest progress tracking bar tool in place, customers can check off the modules and tasks they've completed which increases satisfaction and feelings of accomplishment.
THE BEST 7 GAMIFICATION STRATEGIES FOR MARKETING SUCCESS
was brought to you by…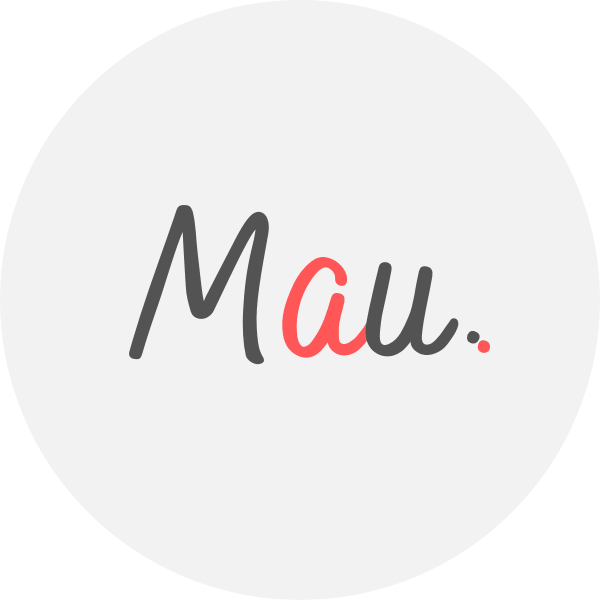 Award Winner Digital Marketer, top Linkedin Influencer, Certified Facebook / Adwords Professional, Certified SEO Consultant, StartUp Investor, Writer, Speaker. 15+ years optimising some of Australia's top brands. MAU.trains marketers via Strategy Workshops & Training Sessions inc his popular Digital Marketing Plan & Social Media Plan templates. MAU. enjoys football, Latin music & hiking while teaching Digital Marketing or completing creative photography briefs and conceptual photography assignments. Subscribe to MAU.'s e-newsletter connect on LinkedIn Instagram Facebook
eDigital – Australia's "Digital Marketing" Destination
Share your opinion below 😀 ⇓