THE BEST 13 FATHER'S DAY MARKETING IDEAS, CAMPAIGNS & EXAMPLES 2021
The best Father's Day Marketing campaign ideas, messages, copy, slogans and promotion examples for this celebration on Sunday 5th September 2021 in Australia. Curated by Mau. Senior Digital Marketing Specialist and trainer at eDigital.
Need some inspiration for your 2021 Father's Day Marketing Campaign? Check out below some of the best Father's Day Marketing ideas, campaigns and examples.
BEFORE DECIDING ON YOUR 2021 FATHER'S DAY MARKETING CAMPAIGNS
MAKE "FATHER'S DAY" A KEY PART OF YOUR MARKETING PLAN
For some businesses "Father's Day" is a massive sales boost it is a no-brainer to have it listed on their Marketing Plan. It is just embedded in the business DNA (i.e. electronics, DIY, sports equipment, etc).
GET YOUR BRAND BE PART OF THE "FATHER'S DAY" FUN
Whether your customers are gathering the extended family for a "Father's Day" getaway filled with BBQs, belly flops, backyard cricket, jet-setting to some other best "Father's Day" friendly activities ie.. beer tasting, movie night, family dinner, cooking class, live sports, family picnic, workout class, day spa, etc;  your brand should engage in the conversation and fun of the day.
DOES NOT APPLY TO MY BUSINESS AS WE SELL TO WOMEN
Can businesses target only women also be part of "Father's Day" to increase sales?  Yes, they can!
How? Ultimately most buyers of "Father's day" gifts are women. This means if you help your female buyers buy the right gifts and/or experiences for their close fathers it is likely they will help you back (buy from you again).
Also, the lines between male-only products are female-only products are getting thinner. Meaning, if you think only one gender is buying your products; you probably should run a buyer research study and get surprised.
UNDERSTAND FATHER'S MINDSET ON "FATHER'S DAY" BEFORE CRAFTING CAMPAIGNS
Father's want something with a fun meaning, for example, to be taken out for a sports event with their kids or a great outdoor adventure with no fuzz or hassles.
NAIL DOWN YOUR KEY MESSAGE THEMES THAT APPEAL TO "FATHER'S DAY" BUYERS
You also need to get into the buyer's mindset and understand why they want to offer a great present or experience to their Father.
In most cases, people want to buy a present or an experience for their father because:
They want to show how grateful they are for all that their father has done for them
They want to say "thank you father" for supporting the family commitments.
They want to acknowledge and thank their father for teaching them memorable life lessons.
They want to thank their fathers for helping them discover new ways of doing things.
They want to show gratitude for showing them how to be strong in adverse circumstances.
They want to show appreciation for his father generosity especially with shared time.
Knowing the above them you can craft your marketing messages accordingly.
MOST POPULAR "FATHER'S DAY" GIFTS
The below are the most popular "Father's Day" gifts by the National Retailer Federation. This does not mean these are the type of gifts all dads want. Your brand can challenge the status quo and bring different ideas to your most valuable customers.
Books
Car accessories
Clothing & luxury fashion
Electronics
Gift cards
Greeting cards
Home improvement & gardening tools
Special outing
Sporting goods
Tools and appliances
When people were asked "What is important to consumers when picking out a Father's Day gift?" the most popular response was: "Finding a gift that is unique or different"! So, do not be shy about promoting that unique product or service you believe some fathers will love.
WHICH CHANNELS TO USE TO PROMOTE YOUR FATHER'S DAY CAMPAIGNS
When it comes to marketing "Father's Day", you've got many options:
Your website
Your affiliates (if you have an affiliate program already establish)
Organic "Father's Day" posts on Social Media
Paid ads on Social Media
Display banner advertising on key sites.
SMS Marketing
Online directories.
Outdoor advertising.
Special event on Father's Day
Google My Business listing (update your listing if you have extended opening hours on Father's Day)
Centre management marketing (if you are in a shopping centre you want to collaborate with your centre management marketing team)
Lastly, use your e-newsletter to communicate your Father's Day promotions, offers, discount and activities to people who already know about your business.
The more time you have to plan, the better your "Father's Day" execution and the better the results. But as we all know, not everyone has time to put a full-blown "Father's Day" marketing plan into effect months—or even weeks—ahead of Father's Day, that doesn't mean you can't find success at the last minute.
Here are a few Father's Day marketing tips you can use to position your small business for success! And if you find that it's too late for your business to market properly for this year's Father's Day, there's always next year!
I share some of the tips from my Social Media Marketing Course on how to best action Father's Day Marketing Campaigns plus tips, ideas and some of the best Father's Day Marketing Campaigns.
If your hero "Father's Day" item is food or a grocery item, it is important to know that Australia is the most promotional food and grocery market in the world, according to Nielsen, with an average on 35% of products sold at a discount between 2009-2019 with an average discount of 27%.
ANALYSE LAST YEARS FATHER'S DAY MARKETING CAMPAIGN PERFORMANCE TO SEE WHAT RESONATED WITH DADS
Look for trends, such as:
What sold well? Did any products outperform your Father's Day expectations last year? Be sure to stock up this year. And since there's limited time until the big day, stock up SOON! And if you left with other products sitting on your shelves well into June, be sure to cut back on those to avoid clearance sales as the Father's Day season winds down.
What was the average spend per purchase? Are there ways you can increase it? Retailers may want to consider setting up a small impulse-buy section with things most Father's love, for example, sports equipment, DIY tools, car accessories. Restaurateurs could set up a display with sampler trays of best-selling appetizers and desserts that can be pre-packaged and recommended to customers who come in for gift cards. Spa and salon owners can do likewise with gift baskets that include samples of your most popular products for dads. For more restaurant specials you can offer to draw in the Father's Day crowd.
What times were the busiest? Be sure you're staffed up and well-stocked on those times during Father's Day. For other days with low traffic, consider holding special events and sales to draw in even more traffic and keep your guests browsing longer.
💡Tip: Make sure you talk to your team members who participated in building your last year's Father's Day marketing campaigns. They're sure to have some great input and ideas for this year. With all of this info in hand, you now have a good idea of the Father's Day specific items you should focus on this year. From here, you can begin putting together your Father's Day promotion plan by working backwards from Father's Day date.
PACKAGE IT UP FOR FATHER'S DAY!
Sometimes the only thing that does not make your sales explode during Father's Day is just how you name your "Father's Day" promotion.
Find below some cool examples and ideas for naming your "Father's Day" deals…
"The indulgent King" Great for Dads who love food and would love to get gifts they can enjoy in their kitchens or dining table.
"The beer/wine Connoisseur" Great for Dads who love their beer or wine and want to learn more about how to make their drink.
"The sight Seeker" Great for Dads who love photography, travel or adventure and want to head remotely – at least for a day!
"The handy Craftsman" Great for Dads who fancy DIY projects and tools.
BEST "FATHER'S DAY" EMAIL  SUBJECT LINES
Planing to send one or a series of email marketing campaigns promoting Father's Day? Below are some of our recommended subject lines you can use when emailing your customers…
Check out your [year] Father's Day gift guide!
Gifts For a champion of a daddy
You could win this Father's Day gift package today!
Father's Day [product] Are In store now!
What to give on Father's Day – Best 11 gift ideas your dad will always remember.
You know what your Dad Wants – We have it for you!
What are you getting for Dad? Shop gifts from (price)
Top Father's Day Gift Inspiration List
Make Dad's day! Free…
Give Dad the Gift of Custom-Made…
Upgrade Dad with the latest…
Stock Up For Father's Day Now…
The Ultimate Father's Day lunch:
Save Dad From His…
Rad Dad [product] is here!
Father's Day Gift Essentials – Up to 40% Off
An Easy Way To Make Dad Proud…
Get Dad what he really wants with…
Celebrate Dad! The Father's Day Gift Guide Is Here.
Create A Gift To Warm Dad's Heart. (Paper Source)
Best gifts for the guy who's always been there: Dad!
Be Dad's Favorite – Bring him to…
Crazy Father's Day deals – Before it last!
Celebrate Father's Day with [brand name] gift card
It's almost Father's Day! Book/Secure a… today!
You owe it to Dad. Time to pay back with…
Father's day exclusive offer – Reward him with…
Thank you, dad! – The best XYZ for you
The perfect gift for Father's Day

Treats galore to spoil your father

Father's Day Exclusives…

Get Up to 50% Off Father's Day Gifts (Amazon.com)

Top 11 ideas for Dad, Hurry + FREE SHIPPING 48 hours only

HUGE deals on Dad's Day gifts

Top 5 Gifts Selected by the Dads of…

Spoil Dad with…

Give Dad the hottest new…
WHAT TO PLAN FOR FATHER'S DAY
Decide what you will promote, when, and where—and be sure to think about all of the Father's Day marketing channels that are available to you, such as email marketing, direct mail, social media, and in-store signage.
Nail down all of the content you need—including headlines, calls-to-action, and social posts—before your Father's Day business starts to pick up. Once you're happy with it, schedule your campaigns in your email marketing and social media dashboard tools of choice. There's still time to get at least 1-2 Father's Day marketing campaigns out the door.
START EXECUTING YOUR FATHER'S DAY MARKETING CAMPAIGNS 
As soon as possible, plot out Father's Day campaigns and have your products ready! Customers are already shopping for Father's Day, so it's important that you're ready for them when they start to come to your shop or visit your website.
Craft nice Father's Day related decoration on your physical store and/or a nice theme on your website's home page.
By now you already know the key messages are:
Proudness for unconditional support
Appreciation for unlimited generosity
Gratitude for all the fun times
Recognition for their memorable life lessons
Thankfulness for their dedicated time when was needed
Keep in mind that some marketing tactics take a little more time to execute than others. You may be able to create and deploy Father's Day social media posts up to the last minute, but it might be a little late to plan on rolling out a direct mail campaign. Unless you're ready to roll this out in the coming days, you may need to rethink your Father's Day marketing strategy to incorporate ideas that can be executed quickly.
If you've deployed any Father's Day marketing campaigns already, or plan to in the coming days, be sure to keep an eye on your email and social campaigns to ensure everything you already have scheduled rolls out as planned.
Talk to your team to make sure they're prepared to handle the Father's Day rush that might ensue, and that they're prepped with everything they need!
TRACK YOUR FATHER'S DAY MARKETING CAMPAIGN RESULTS
If you've been preparing for Father's Day since the beginning of the year, you'll have plenty of time to monitor your promotional efforts and tweak anything that doesn't seem to be working—or double down on what is. If you are already a bit late, there's still a few quick tips you can follow to capitalize on the last-minute audience:
Depending on in-store sales, move Father (dad) related hot-selling items to a more prominent display or introduce new promotions to juice up slow sales.
For last-minute shoppers, there is an opportunity to provide personalised service to help customers find the perfect Father's Day gifts and upsell them on additional purchases.
Run a campaign with Groupon or another Daily deal website! Father's Day is one of the busiest times of the year for these daily deals websites and draws tons of customers to the site looking for the perfect gift for their cool dad! Now's a great time to get your products and services in front of this audience.
Try a "Father's Day" referral marketing campaign with PartnerStack. A well set up referral marketing program can increase sales of your Father's Day campaign.
Keep your eye on the numbers—and don't be afraid to adjust your plans as needed—right up through Father's Day date. Once Father's Day marketing plans are in full swing, you can breathe a sigh of relief, and start thinking about your next campaign for June.
THE BEST 13 FATHER'S DAY MARKETING CAMPAIGN IDEAS AND EXAMPLES 2021
Airbnb is not shy to shine on Father's Day. The successful company in the accommodation/travel sector creates highly relevant content for Father's Day.
Here is a free coupon you can use to gift your Father's with a great experience or accommodation.
Via Airtasker you can encourage your customers to offer a great gift to their dads using the pool of local talent. Some Airtasker ideas to get some of the mundane tasks off dads' shoulders are:
Book a cleaner to wash your dad's car.
Hire a pet sitter to walk your dad's dog for a weekend while your dad can enjoy a holiday getaway.
Is your friend a new daddy? Book a babysitter and take your new dad friend for a great night out.
Hire a golf caddy for your dad's next golf day.
Book a cleaner to clean and organise your dad's shed or man cave.
Hire a gardener to help your dad complete that job he wants to be done. now!
Hire a pool specialist to come and service and clean your dad's pool or spa.
Yes Airbnb has created those "Father's Day" ideas on their blog.
In partnership with Yahoo 7, Booking.com created this "Best of list" content type article to promote best "Father's Day" destinations.
EBAY – FATHER'S DAY SECTION PROMOTION
FIVER GIGS FOR DADS
Fiver actively promotes those freelancers who offer "Father's Day" related gigs and services. If you are a small business or large, you can use fiver to find freelancers who can design and create whatever you need for this Father's day season.
Some of Fiver's most popular "Fathe's Day" content includes the "8 Illustrated ways to delight your dad" article. Worth having a read.
FOMO – "FATHER'S DAY" POP UP MESSAGES ON YOUR WEBSITE
Cold traffic can be hard to convert. Buyers of "Father's Day" gifts don't just become customers the first time they come across your business. You need to earn their trust first. Social proof, however, can facilitate that process. It's one of the most effective levers an eCommerce business has for building trust, and it has the potential to become even more powerful as you grow.
For example, your website can show a "Father's Day" pop up message each time someone buys a "Father's Day" gift. Yes, that's right. How? Contact Fomo to find out more..
Fotor offers volumes of creative images, photos, templates, stickers, posters including "Father's Day" banners and images. You can also use Fotor to edit your images, create collages and any type of design. No downloads, the Fotor software lives on the cloud.
For "Father's Day" Fotor offers creative banners to all their Affiliates,  this way they get the benefit of getting other websites to promote their tool during the "Father's Day" season.
Do you have an affiliate program? If not you might want to consider using Ambassador or TapAffiliate,
KOGAN – FATHER'S DAY GIFT GUIDE
Kogan, the Russian king of Australian online retailing, likes to make "Father's Day" themed guides, sections and landing pages on their website. You could copy the same proven successful strategy and promote your unique "Father's Day" guide or section via your social media or email marketing.
RALPH LAUREN "FATHER'S DAY" VIDEO
Ralph Lauren is one of the World's top high fashion brands and uses video content to promote its brands during "Father's Day" celebrations.
RUN A FUN "FATHER'S DAY" QUIZ
Using Interact Quiz maker, you can run a successful survey or quiz. For example: What type of Dad are you?. The responses not only helps you understand better your valuable audience but also build an expanded database of potential customers who are fathers.
Other quizzes you could run are…
What type of single dad are you?
What type of dad you have? We will send the funny results to your dad today!
SHOPIFY – FREE "FATHER'S DAY" IMAGES
Shopify gives you free "Father" themed stock photography for Father's Day. Whether you are a Shopify customer or not, you can still use this super relevant resource if you do not have "Father" images ready.  Father pictures and parenting photos. You Download free images of smiling happy fathers for greeting cards, special thank-you notes & other commercial projects.
TRIP.COM – FATHER'S DAY REVIEWS
Are you a hotel, pub, restaurant, cafe or any sort of brick and mortar retail business customers leave reviews on Google Maps, trip.com, Tripadvisor, booking.com and other industry directories, aggregators or deal websites? Well, ensure you promote your Father's Day offers and encourage customers to leave a "Father's Day" review. The more great reviews, the more new dads will visit your business.
Below is an example from a hotel in New York City promoting their "Father's Day" deal on trip.com
UDEMY – GENEALOGY FAMILY TREE BOARDGAME
On Father's Day, Udemy knows people are looking for interesting unique gifts for Father's.
FATHER'S DAY MARKETING NEEDS TO BE CREATIVE
What should a brand do on Father's Day?
Make a parody: with so much going on a parody surely will take people's attention.
Think about all type of dads. single dads, gay dads, grandfathers, future fathers as well as dads with adopted kids.
Invite your customers to be part of it via a contest or competition that will bring lots of user-generated content.
EMAIL MARKETING FOR FATHER'S DAY
Did you know you can create email marketing sequences with tools such as Active Campaign for Father's day? An example can be sending a variety of emails to your last year Father's Day customers with some great offers and great content on how to enjoy the day.
Don't have a Father's Day email template yet? Check out Benchmark templates for Father's Day.
MOST POPULAR EMOJIS FOR "FATHERS DAY" MARKETING CAMPAIGNS
According to Guy Hanson, chairman of the DMA Email council and senior director of professional services at Return Path, emojis can aid your "Father's Day" marketing campaigns. Naming the "wrench" emoji as the best one to use.
Last note: Is your marketing not reaching your sales targets? Stop wasting your money on marketing that is not performing? Find how you can increase your sales with our eCom boost program!
THE BEST FATHER'S DAY MARKETING IDEAS & EXAMPLES
was brought to you by…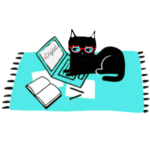 Mau is has been meowing digital marketing for 16+ years. A certified Facebook, Google Ads, SEO specialist and keynote speaker; Mau also offers marketing strategy support & digital marketing training. Mau's Digital Marketing Plan & Social Media Plan templates are used by hundreds of marketers. Subscribe to Mau's newsletter or connect on Linkedin Instagram or Facebook