FACEBOOK IQ TOPICS AND TRENDS REPORT 2021
Find below the Facebook IQ Topics and Trends Report 2021. Need support with your Facebook advertising campaigns? Contact us
Compare this report with >The 2020 Facebook IQ Topics and trends report
The 2021 Topics and Trends Report is a culmination of more than a year's worth of research and insights. Download the full report and deep dive into 12 major global trends on the cusp of going mainstream in the year ahead.
The year 2020 has been tremendous with major world events spurring changes in people's day-to-day lives.
In The 2021 Topics and Trends Report, the Facebook IQ team analysed four regions—Asia Pacific, Europe, Latin America and North America—and eight countries within them, exploring how COVID-19 is affecting individuals and communities.
The pandemic has created common experiences that touch on local cultures in different ways. In many instances, it is accelerating cultural developments that were already underway.
Over the past three years, the annual Topics and Trends Report From Facebook IQ has explored conversation topics that gained momentum on Facebook, assessing the habits and interests they reflect. This latest report has now added topics from Instagram in order to broaden the range of insights.
Marketers can use these insights to understand the people they serve and to connect meaningfully in the future.
In this time, people are prioritizing what matters most, be it community or time spent outdoors. They're caring for themselves and each other more intentionally and getting crafty with limited resources.
Digital mediums are helping people connect in new ways, accelerating the adoption of nascent technologies in new markets.
While the pandemic will eventually pass, many of these global social media trends in 2021 may prove to be fundamental shifts as people discover new and more authentic ways of being.
Key insights for Australian marketers shared in this report:
Reading for pleasure will continue to grow this year. This is great news for physical and online book shops and stores, libraries and publishers. Literature, non-fiction and history are major topics on interest. Interestingly the reading conversation on Facebook and Instagram has been driven by females.
 Hybrid shopping. Since Amazon entered in Australia in 2017, interest in e-Commerce shopping has grown dramatically. Subscription boxes and click and collect programs will continue to rise in Australia.
Enjoy the report!
Final tip: are you not hitting your sales targets or your ads are not performing? Get an expert marketer to support you the whole year and help you boost your sales today!
Last note: Is your marketing not reaching your sales targets? Stop wasting your money on marketing that is not performing? Find how you can increase your sales with our eCom boost program!
FACEBOOK IQ TOPICS AND TRENDS REPORT 2021
was brought to you by…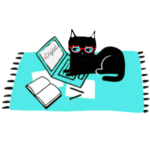 Mau is has been meowing digital marketing for 16+ years. A certified Facebook, Google Ads, SEO specialist and keynote speaker; Mau also offers marketing strategy support & digital marketing training. Mau's Digital Marketing Plan & Social Media Plan templates are used by hundreds of marketers. Subscribe to Mau's newsletter or connect on Linkedin Instagram or Facebook