HOW TO USE FACEBOOK DETAILED TARGETING OPTIONS
Learn below how to use Facebook Detailed targeting options on the Facebook Advertising platform and ensure your Facebook ads reach only the right people by including or excluding specific demographics, interests and behaviours.
ABOUT FACEBOOK DETAILED TARGETING OPTIONS
Facebook Detailed targeting is a targeting option available in the "Audience" section of ad set creation that allows you to refine the group of people Facebook will show your ads to. You can do this with additional demographic information, interests and behaviours.
These detailed targeting options may be based on:
What people share on their timelines
Apps they use
Ads they click
Pages they engage with
Activities people engage in on and off Facebook related to things like their device usage, purchase behaviours or intents and travel preferences
Demographics like age, gender and location
The mobile device they use and the speed of their network connection
HOW TO USE FACEBOOK DETAILED TARGETING OPTION
The "Detailed Targeting" sub-section of the Facebook Ad set creation offers 2 general actions:
Include people
Exclude people
Narrow Audience (Only once you select at least one option for one of the above)
"Or" targeting versus "and" targeting
If you add criteria to the "Include people" or "Exclude people" fields, your audience will include or exclude people who meet at least one of the criteria – not all of them.
Say you include people who:
Are homeowners
Are interested in cooking
Are parents
A person who likes cooking but doesn't own a home and/or isn't a parent would be in the audience. It might be useful to think of this as "'or" targeting" since the audience would be made up of people who are homeowners or who like cooking or who are parents.
If you want to include or exclude only people who meet all of your criteria, you can use the audience narrowing actions. Here's how you would do that using the same criteria from our example:
Include homeowners
Click Narrow Audience
Include people interested in cooking
Click Narrow Further
Include parents
This audience will only include people who own a home and are interested in cooking and have children.
Combining "and" and "or" targeting
You can think of "Include/Exclude" > "Narrow Audience" > "Narrow Further" as targeting tiers. You can add multiple criteria to each tier to give yourself some flexibility since only one parameter from each will be required for inclusion/exclusion.
To continue our example: You've got an audience with homeowners at the "Include/Exclude" tier, people interested in cooking at the "Narrow Audience" tier and parents in the "Narrow Further" tier.
Note: You can have multiple "Narrow Further" tiers that have the same relationship between them as the one between the "Include/Exclude" and "Narrow Audience" tiers, they just won't have a different name.
You could add people who are vegetarians to "Include/Exclude" and people who are interested in gardening to "Narrow Audience." This would leave you with the following set up:
Include/Exclude: Homeowners or vegetarians
Narrow Audience: People interested in cooking or gardening
Narrow Further: Parents
One criteria from each tier must be met for inclusion/exclusion. So a vegetarian interested in gardening who is a parent would be in the audience, but a homeowner interested in cooking who isn't a parent would not be.
Important: When narrowing your Facebook audience, be careful to not make it too specific. Doing so can lead to an audience that's too small to be effective. Keep in mind that within any target audience you create, Facebook will automatically try to find the people likely to get you the result you told Facebook to optimise for in ad set creation. Because of this, you don't have to worry about refining too much. Monitor the "Audience Definition" panel to the right of your audience creation options. If the indicator needle is in the red section of the dial, make your audience broader.
MOST POPULAR FACEBOOK ADVERTISING TARGETING OPTIONS
No time to mock around with so many Facebook targeting options? Below are the top 6 most popular Facebook targeting options you can start with:
Location: Advertise in the cities, communities and countries where you want to do business. Min ratio is 1 mile (1.6 km)
Demographics: Choose your audience based on age, gender, education, job title and more. You can keep track of the types of people your ads are reaching, but Facebook will never share personally-identifiable information about them.
Interests: Add interests and hobbies of the people you want your ad to reach – from organic food to action films – and make your targeted ads more relevant.
Behaviours: Target your ads based on consumer behaviours such as prior purchases and device usage.
Connections: Choose to include people who are connected to your Facebook Page or event, or exclude them to find new audiences.
Custom Audiences (inc contact lists & retargeting): allow you to connect with people who have already shown interest in your business, whether they're loyal customers or people who have used your app or visited your website.
Save time & get your Facebook full Detailed Targeting Options List (Google sheets version – print friendly) FREE EXTRA BONUS – ONLY THIS WEEK!
+ ✅ 👉 FREE SNAPCHAT AD TARGETING OPTIONS valued at $19.95. This is the most updated list available AND it is free for you!
GETTING THE LIST IS FAST, SECURE AND EASY!
Go to Paypal checkout and pay. It's fast, secure and easy!
Paypal will redirect you to our payment confirmation page where you will find the link to the list located on Google Sheets.
Easy make a copy of the list! 🙂
You can always contact us if you have any questions or issues.
Thank you! We have actually printed it so it is easy for our agency team to discuss the options with our clients. Kelly
Example of page 1 printed friendly version below
Finally someone has taken the time to create a printed friendly version. Thank you. it is been great to be able to review all options and also make notes on the options that are generating the best ROI. Chris
HOW TO USE FACEBOOK DETAILED TARGETING OPTIONS
was brought to you by…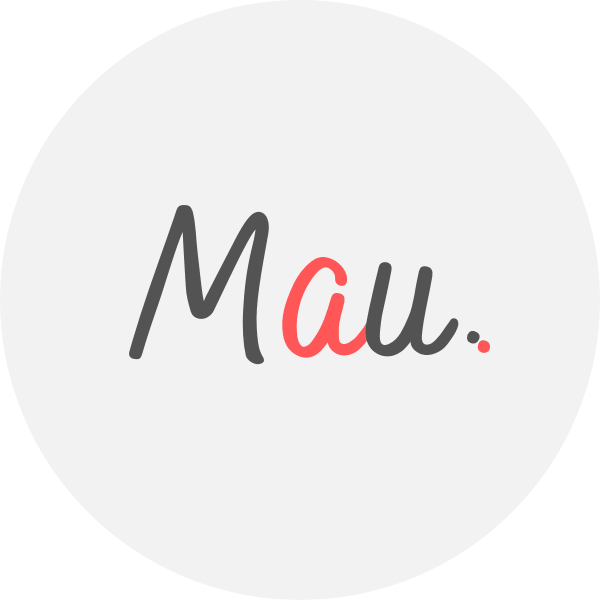 Award Winner Digital Marketer, top Linkedin Influencer, Certified Facebook / Adwords Professional, Certified SEO Consultant, StartUp Investor, Writer, Speaker. 15+ years optimising some of Australia's top brands. MAU.trains marketers via Strategy Workshops & Training Sessions inc his popular Digital Marketing Plan & Social Media Plan templates. MAU. enjoys football, Latin music & hiking while teaching Digital Marketing or completing creative photography briefs and conceptual photography assignments. Subscribe to MAU.'s e-newsletter connect on LinkedIn Instagram Facebook
eDigital – Australia's "Digital Marketing" Destination
Share your opinion below 😀 ⇓