DRIVING AWARENESS AND SALES WITH FACEBOOK VIDEO ADS – WEBINAR
Earning attention on mobile requires new ways of thinking. Video marketing presents a new opportunity. This webinar explores how people experience video on their mobile devices, and how you can use video to help customers discover and connect with your business.
MOBILE AND VIDEO CONSUMPTION – GOES HAND IN HAND 
Facebook users spend 3 hours a day consuming content via mobile
62% report checking their mobile phones 30 times a day. Americans are said to pick up their phones around 150-200 times a day.
90% of people access mobile while shopping in-store.
57% of people watch their mobile while watching their tv
IMPORTANCE OF FACEBOOK VIDEO CONTENT
Mobile users are 1.5 times more likely to watch a video every day than laptop or desktop users.
Video commands people's attention: people spend 5 times longer watching a video than static content across Instagram and Facebook.
In 2017 Mobile video will almost double desktop video time.
75% of all mobile data will be video by 2020
150% increase in video consumption on Instagram in the last six months (June to Dec 2016)
Quality of attention on mobile is higher. 82% higher attention for a video ad viewed on a smartphone compared to tv.
Similarly, distraction was 79% lower on a smartphone screen than on a tv.
VIDEO CONTENT TYPE SHARED ON FACEBOOK
Experiences that are authentic. Real experiences of moments people want to share with family and friends.
Experiences that are expressive. Create expressive emotions via filters on their videos. Crazy, funny faces.
Experiences that are immersive. Videos that make you feel you are there. 360 videos (facebook rolled out 360 videos in Sep 2016 more than 250k uploaded in the first 3 months)
Experiences that are free to be shared. Ephemeral videos that get deleted after 24 hours (Instagram Stories, Snapchat) they do not need to overthink what they just posted.
Experiences that my friends will watch. Users want to know who exactly watch the videos shared (Snapchat).
Experiences that are intimate. Killing the social pressure of how many video views their videos had for a more intimate count of the close friends who watched it.
Experiences that inspire them. Through videos, people create stories that make them keep going. Keep them focused and trying harder to reach their goals. Apps such as Hyperlapse or Boomerang help build on visual effects that make their videos inspirational.
FACEBOOK VIDEO AD TYPES
Slideshow Video: by uploading a few still images, advertisers can show a nice light video type to audiences, especially in emerging markets where data plans are limited for video consumption. Also great for small business who have no budgets to create amazing video content.
Video in Carousel: shows nice short videos people can swipe. Great for clothing ads.
Max Length of video ads on Facebook is 120 min. Instagram is 60 seconds. Facebook videos under 30 seconds will loop continuously up to a 90-second cap and videos over 30 seconds will return to the first play.
Facebook recommends uploading HD videos.
BEST PRACTICES FOR FACEBOOK VIDEO ADS Caption the attention in the first 5 seconds via put your hero/celebrity or recognisable character on the first 5 seconds, caption and text overlay is key to ensure people understand your videos.
BENEFITS OF FACEBOOK AND INSTAGRAM VIDEO ADS
Capture peoples scarce attention during the day via Facebook, Instagram and their Audience network (other websites and apps).
Auto-play and auto-captioning have proven to increase your video ad viewability.
Facebook will show your videos to the people who are more likely to pay attention to the target you selected.
BEST PRACTICES FOR FACEBOOK VIDEO ADS
Caption the attention in the first 5 seconds via put your hero/celebrity or recognisable character  on the first 5 seconds,
Caption and text overlay is key to ensure people understand your videos with no sound.
Experiment with hyper-lapse videos or boomerang videos.
Repurpose your existing video assets for video ad types such as video carousel.
FREE OFFICIAL FACEBOOK TRAINING AND SUPPORT
DRIVING AWARENESS AND SALES WITH FACEBOOK VIDEO ADS – WEBINAR
was brought to you by…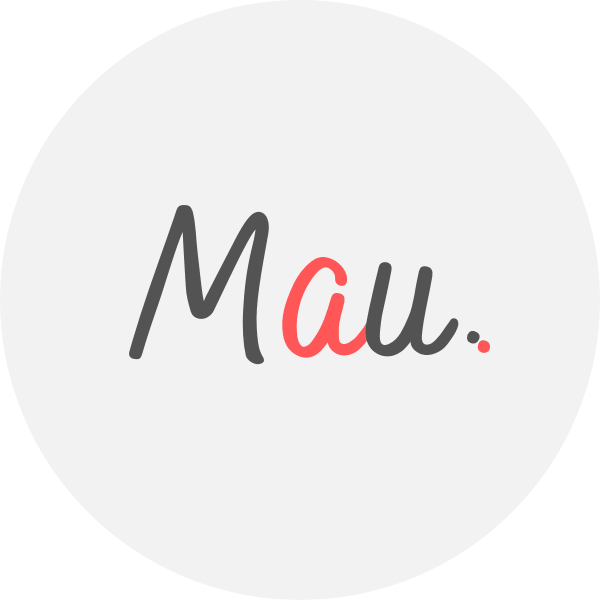 Award Winner Digital Marketer, top Linkedin Influencer, Certified Facebook / Adwords Professional, Certified SEO Consultant, StartUp Investor, Writer, Speaker. 15+ years optimising some of Australia's top brands. MAU.trains marketers via Strategy Workshops & Training Sessions inc his popular Digital Marketing Plan & Social Media Plan templates. MAU. enjoys football, Latin music & hiking while teaching Digital Marketing or completing creative photography briefs and conceptual photography assignments. Subscribe to MAU.'s e-newsletter connect on LinkedIn Instagram Facebook
eDigital – Australia's "Digital Marketing" Destination
Share your opinion below 😀 ⇓