HOW TO PROMOTE YOUR COMEDY SHOWS
Boost audience assistance to your comedy shows with these top marketing tips and best practices. Save tons of insane hours in marketing.
HOW TO PROMOTE YOUR COMEDY SHOWS
Getting people's attention, preference and hard-earned money to pay for your comedy show are tough but not impossible. Just because you work your ass off promoting it on social media will not mean you will get your shows fully packed.
The reality is people do not like to be distracted by just ads. However, people enjoy watching interesting, meaningful or funny stories.
If you want to be successful at promoting your comedy shows you need to understand 8 of the marketing principles my students and clients have implemented successfully in their performance art businesses.
The eight principles are:
Increase Reach
Keep authentic to build preference
Plant seeds of curiosity
Anticipate objections
Make it insanely easy to pay
Provide a much nicer experience than any other show in town
Nurture your fans
Go outside your comfort zone
1. INCREASE REACH
There are different ways people these days find out about upcoming comedy shows:
People looking for the next comedy show near them on Google.
People hearing about an upcoming show on a tv program
People hearing about an upcoming show on a podcast they follow
People hearing about an upcoming show on a news outlet they follow. Examples: ABC life, Vulture,
Enewsletters and social media posts from venues they follow.
Enewsletters and social media posts from comedy festivals they follow.
Enewsletters and social media posts from local council art centres.
Invites from friends and family (word of mouth)
Social media posts from the comedians
Social media boosted posts (paid ads) from either comedians, venues or comedy festivals.
Banner ads
GOOGLE
People search for things like:
"Stand up comedy Sydney"
"Stand up comedy near me"
"Stand up comedy near me Friday"
"Comedy shows Friday night"
"Comedy shows this weekend"
"Comedy shows near me Friday night"
"Comedy shows near me this weekend"
Ensure you, your partner venue or your online event promoter selling your comedy show appears for these type of searchers.
SOCIAL MEDIA
Thing affecting whether people see your posts:
Day and time.
Most people will not see your posts. Full point. Algorithms want you to pay for ads.
💡 Tip: If you do not have a budget to boost (paid ads) your posts, then at least use Instagram or Facebook Insights to see when the best day and time is to reach your fans.
Too many other ads.
The higher the bidder the more exposure. Even if you pay for ads, by the time people see your paid ad, they simply cannot be bothered.
💡 Tip: Use fun animations especially in the first 1-3 seconds to wake people up and notice your paid ad.
2. KEEP AUTHENTIC TO BUILD PREFERENCE
You are a comedian.
Everyone should love you.
Not true.
With so many comedians out there, people have choices and preferences when deciding who to give their hard-earned money to, in exchange for a bit of fun.
So how you can build preference?
Keep as authentic as you are. People will either like your comedy shows or not.
Ask yourself what the top 2-3 you want people to remember you for.
Please do not say: "oh I want people to remember me as the funniest stand-up comic in Sydney".
That's not your personal branding.
For most comedians, their personal branding has become either a) a topic they can take the piss off extremely well or b) the name of their most successful act.
Examples:
Carl Barron just for laughs
Nigel Ng egg fried rice
You can think of the topics you fight against, the topics you kill for. Are they politics, race, immigration, culture, language differences, weight loss, parenting, gender rights, etc?
The easier people can remember you, the easier will be to establish a preference for your comedy.
3. PLANT SEEDS OF CURIOSITY
Try an intro story of your comedy show to plant seeds of curiosity and end with a strong call to action.
The story does not end here. Secure your ticket.
But the best part of this story will be shared in the show. Get your ticket.
Want to know the rest of the story. Buy your ticket.
4. ANTICIPATE OBJECTIONS
Your comedy show is one of a million options people have to entertain themselves. Some of the most typical objections people may have for not going to your show include:
I do not have anyone to go with.
I have other commitment: yoga class, gym session, dinner with friends/family, look after the kids, tv show on, sports final on, etc.
Too expensive.
Too hard to get to the venue.
I prefer watching comedy on Netflix or Youtube.
The venue may get too busy I hate crowds.
5. MAKE IT INSANELY EASY TO PAY
The key question here is: what is the easiest way to get people to pay and book for your comedy show? You know the answer: online. but few comedians take the time to double-check the payment platform. Is it easy to choose the date and time (for multiple shows), seat allocation, refund/return policies, see the venue location, car parking information, public transport information, access for people with disabilities, etc.
6. PROVIDE A MUCH NICER EXPERIENCE THAN ANY OTHER SHOW IN TOWN
Most comedians think their product is just their gig – stage time – and yes this is the core of the product but not the whole customer experience.
To enjoy a comedy show people have to:
Find out who wants/can join them: friends? family? colleagues? partner? date?
Check the weather forecast, other activities and commitments, choose the best day and time.
Make a payment.
Find out how to get to the venue and pick up other friends or family members.
Allocate enough time to get to the venue on time. Either driving or taking public transport, uber, etc.
Get inside the venue. This only sometimes can be a nightmare.
Get to the right seat
Get comfortable with the sound, light. Your show can be great but if the sound is poor – people cannot hear you properly – it will affect the experience.
It is important to respect your audience by offering the best experience possible.
For people who paid and missed it, can they have access to a video recording?
7. NURTURE YOUR FANS
Your show is the start of a relationship. You have worked so hard to convince them to come to your show. A comedy show is like sex, you have woken up the same hormones and people have almost orgasm with your humour. Now it is time to nurture and give little pieces of love and fun to your new lovers.
And you can do this in many different ways with the only aim to build a more intimate relationship with you.
Exclusive invitations for online or offline shows
Showing people how you make your stories
Sharing links to your latest interviews, appearances.
Everyday life
8. GO OUTSIDE YOUR COMFORT ZONE
Many times local audiences will finally give you some attention if they see you have successfully made other audiences laugh in other markets. Examples of this are everywhere.
Jim Jefferies gun control
Need digital marketing support or training? Contact us
Last note: Is your marketing not reaching your sales targets? Stop wasting your money on marketing that is not performing? Find how you can increase your sales with our eCom boost program!
HOW TO PROMOTE YOUR COMEDY SHOW
was brought to you by…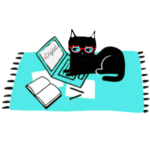 Mau is has been meowing digital marketing for 16+ years. A certified Facebook, Google Ads, SEO specialist and keynote speaker; Mau also offers marketing strategy support & digital marketing training. Mau's Digital Marketing Plan & Social Media Plan templates are used by hundreds of marketers. Subscribe to Mau's newsletter or connect on Linkedin Instagram or Facebook