THE 10 MOST EFFECTIVE WAYS TO GROW YOUR EMAIL LIST 2018
You don't know how to get your most profitable customer segment onto your email list without sounding as sales-y or pushy? It is actually not about the amount of subscribers but getting the right subscribers. In the last few years I have grown my subscriber list to more than 3500 subscribers who are interested on my Digital Marketing articles.
It has been proven that when you create resources that people want, giving people a true reason to opt in, resources that people are willing to happily trade their email address for, people will love to subscribe to your email list. Therefore, when you find out what your followers need or what keeps them up at night then you can you create an offer (lead magnet) that they will be eager to take action on.
THE 10 MOST EFFECTIVE WAYS TO GROW YOUR EMAIL LIST
1. ONLINE SHORT COURSE OR CHALLENGE
One of the best ways to boost your email list is through education whether you facilitate a short course via email or a Facebook group or you challenge people to learn a new skill over a few days time. A lot of times you're one step ahead of the people who are following you, so even if you don't feel like an expert, you likely have something to teach. How can you short cut a learning curve for your audience or help guide them through a topic that would be helpful with where they are at?
2. WEBINAR
An extremely effective way to get in front of your audience and showcase your expertise in a personal way. I was terrified of the tech but I quickly learned that it's not all that scary and webinars can be an incredible way to deliver a training or new information to your audience while also giving them something valuable to exchange their email address for. You might decide not to directly pitch in your webinar, if your webinar is great, people will show interest to learn more about your services anyway. Webinar are also an awesome way to help position you as an expert in your field. Tip: do not read in your webinars, try to use a more "conversational" tone. A great webinar software is: WebinarJam With WebinarJam you can run both a pre-recorded webinar or a live webinar showing everything: face to face. picture in a picture (lets say you want to share your screen while talking to people), mind maps, whiteboards. You can do software demonstrations. Explain a powerpoint presentation, keynote, prezi, a wirecast, blackmagic, or tricaster feed. Present polls, surveys, pre-Recorded Videos. Pretty much you present anything on a WebinarJam webinar.
3. TRIPWIRES: OFFERS IMPOSSIBLE TO RESIST
An easy way to get subscribers, especially if you offer products!. Offering a tripwire (offer impossible to resist) can be extremely effective by letting your audience try your product or service at a great discount and then serve them through an email list so they become repeat customers down the line. Ever notice how all your favourite retailers have a pop up the moment you land on their website offering you a discount if you enter your email? Yeah, they know it works 🙂
4. SURVEY 
People love to share their opinion and a survey can be a great way to stay in tune with what your audience needs from you by asking them to fill out a survey of intentional questions. This allows you to capture their email addresses in the process while getting to know what you might be able to help them with. You can incentivise it by offering a chance to win a prize, which is a great way to say "thank you" to those who take the time to fill out your survey.
5. RUN AN ONLINE QUIZ
This is one of my favourites. Few things make your followers more curious than getting quiz results to something they fun want to know about themselves. Nothing's better than a few question quiz to gain insight into a problem you're going to solve for them! Make it fun, keep it on brand, and incorporate some lighthearted questions peppered with intentional actionable questions that will help you show up and serve your audience in bigger, better ways! Tip: there is a great Quiz tool called: Interact Quiz Maker, worth checking it out.
6. GIVEAWAYS
Who doesn't love a great giveaway? People will  raise their hands hoping that their lucky day have arrived! Giveaways can be an awesome way to build up your email list and it can be a potential chance to collaborate with other brands to further your brands together while cooking up an awesome grand prize! Giveaways can be an effective way to transition your audience off of social media and land them on your email list. They can also help you expand your reach by encouraging your followers to tag their friends for additional chances to win the giveaway!
7. FREE DOWNLOADS
Now this is the most common way to boost your email list! Some people call this the: opt in, freemium, content upgrade, freebie… whatever you call it, you've likely entered in your email address to get some sort of bonus content. This guide is the perfect example of how you can create a piece of content that will add value for your audience and a free download can take the form of a PDF training (like this one!) or even a free graphic, video, episode or screensaver. The possibilities are endless with this one!
8. MEMBERSHIP BASED COMMUNITIES
People value exclusive communities. There is something special about jumping into a space where you know there's extra goodies being shared and content is being put out for only those VIPS. This is a great way to combine your social media efforts with building a newsletter list. Require people to sign up for your newsletter to gain access to your online community, shoot out a confirmation email with a link to the community and BAM you're boosting your list and growing those platforms. Running online communities can be hard work, so if you choose to do this, just make sure you can deliver your promises! Be active and focus on serving this audience well! A  great tool that can help you build your membership is: Ontraport
9. ACCESS TO "MONEY CAN'T BUY" EXPERIENCES
Have you ever been invited to an exclusive launch party or a fun event where all you do is to rock up and enjoy? To get the right people (your most profitable customer segment) to participate you need to ensure your events is related to the service or product you offer.
10. RUN BANNER ADS ON YOUR SITE INVITING PEOPLE TO SUBSCRIBE
I assume, you already are using a great email marketing platform. What you can do then is create a page on your site where people subscribe to your email list, then you can run banners ads across your website inviting people to subscribe. At least, you can invite people on your top 20 or 50 most popular pages on your website. If they like your content they will subscribe to your e-newsletter 🙂
CONCLUSION
Progression is far more valuable than perfection. Even if only 5 people subscribe to your first offer, they will be the right people who are excited about what you're doing. Even if your offer it is not as amazing as you might think it should be, the important thing is to get started today!
NEXT
RELATED: 
MOST EFFECTIVE WAYS TO GROW YOUR EMAIL LIST
was brought to you by…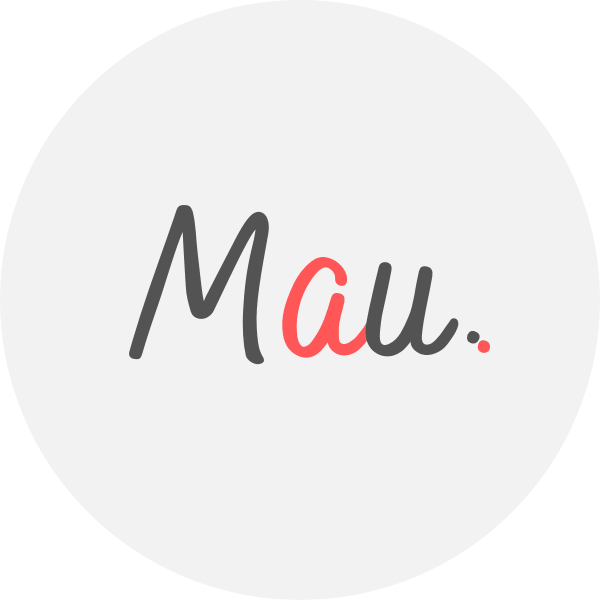 MAU. is an Award Winner Digital Marketing Specialist (Masters in Marketing), Certified Facebook/Adwords Professional, Certified SEO Consultant, Top Linkedin Influencer (6k connections), StartUp Investor, Writer, International Speaker. 15+ years experience optimising Digital Marketing Campaigns. Worked for top brands such as Realestate.com.au, News Limited, The Athletes Foot, Thrifty, NSW Government. MAU.also trains marketers via Strategy Workshops & Training Sessions. His popular Digital Marketing Plan & Social Media Plan templates downloaded by thousands. MAU. travels the world while teaching Digital Marketing or completing creative photography briefs and conceptual photography assignments. MAU. enjoys football, latin music and trekking. Subscribe to MAU. e-newsletter or connect on LinkedIn Instagram Facebook

eDigital – One of Australia's Top 5 Most 🏆 Visited Digital Marketing Sites
NOW YOUR TURN! 
Share your opinion or your best tip below 😀 ⇓