POOR 11 E-NEWSLETTER EXAMPLES THAT WENT BAD
Find below some poor 11 email marketing examples that went bad. Some are hard to read, some others boring to read, bad formatting or images are not optimised! Curated by MAU. Senior Digital Marketing Specialist at eDigital.
For best email marketing practice examples and e-newsletters, click here.
Email marketing is one of the most personal and highly effective channel to bring traffic, repeat purchases and new leads to your business. Invest in professional email marketing, design and copywriting and/or content creators and make it a great investment for your business and your clients.
POOR 11 E-NEWSLETTER EXAMPLES THAT WENT BAD
WILDLIFE CONSERVATION FILM FESTIVAL ENEWSLETTER
What went bad:
Too much text. People do not read, they scan for key information.
Also images sizes are not optimised and text overlays on images are not readable.
MEDIAMATH ENEWSLETTER
The guys behind "The guide to getting Attribution Right" seems they need to read first "The Guide for getting Email Marketing Right".
ooohhhh what happens if one of you most important lead generation guides actually gets truncated because of a lack of email marketing testing? The result is a really bad user experience. It is quite a paradox, a company that brings advanced knowledge for marketing attribution practitioners but does not implement basic email marketing practice. Shit like this happens – ensure it happens to you only once! Make a procedure for all your emails to be tested across different email platforms (gmail, yahoo, hotmail, etc) and all text and image links properly functioning.
ADMA INVITE EMAIL
Adma! Come on, you should be showing us best practices!
Make it personal: add a name in both the greeting and the farewell.
Add the best Header image not a random red one.
Avoid duplication – you have 1 or 2 seconds to grab people attention.
Change the dots for tick symbols ✔︎ or thumbs up 👍🏼
Time it properly. The survey actually took less than 5 minutes.
LINKEDIN MARKETING SOLUTIONS BLOG – SUBSCRIPTION CONFIRMATION EMAIL
When email marketing automation forgets about personalisation!
Things Linkedin can improve!
Make it personal: add a name in both the greeting and the farewell. You are Linkedin you know the names of millions of professionals!
Modify the numbering for tick symbols ✔︎ or thumbs up 👍🏼
SENSIS AUSTRALIA – BORING SURVEY REMINDER EMAIL
OUCH! Do you really want me to help you!! Send me at least a cool email! What a boring email from Sensis!
MICHAEL PAGE – OHH SO BORING EMAIL – I FALL SLEEP!
Thi will be a super boring job interview! Can someone please go and teach Michael Page marketing team about visual marketing? If they are promoting how to make a CV then they should first ensure their e-newsletter are amazing! What a boring execution!
INSTITUTO CERVANTES  – THE WORST FONT BACKGROUND COLOUR PAIRING
HEY! Pass me a magnifying glass! Who on earth decided you can actually read with that font colour in that background? Terrible email marketing execution!
TRIPADVISOR EMAIL –  POOR COPYWRITING 
I am not the best copywriter – surely you will find many copywrite errors on this article – and I got to the point that neither my Spanish or English are quite good; but hey…this is Tripadvisor! In a world where everyone is busy and have not time, it is crucial your email marketing communications include the tangible benefit for your customers to interact with you. On the below example, Tripadvisor automated email campaign tries to promote and get users to submit reviews of destinations they have travelled to or visited recently.
What it lacks is to remind the recipient about the benefits of reviewing places. A customer might ask: "what it means if I move to the "next level" or if I get a new "badge"?
This should have been a great opportunity for Tripadvisor to show and explain what the Trip Collective is and why I should be part of it. Probably it would have been nice to show/remind users how many reviews they submitted so far and at what "level" "badge" they are and what the benefits for keep interacting.
ONE 10 TEAM – FAULTY FORMATTING ENEWSLETTER
Your emails should be less than 102kb. If not, they get truncated/clipped by email providers such as Yahoo, Google or Hotmail.
PARKE DAVIS SYDNEY BAR – PRINT TO EMAIL – CANNOT DO THAT PLEASE!
I have never heard of this Sydney bar. However I got an email today from them. The email is so poor that I did not even try to read it all! Seems they took a printed flyer – or something like that – and throw it into an email!
What went wrong…
Missing a well crafted text intro. It would have been "nice" to know how they got my email. According to the Australia Spam Act businesses have to have consent from a subscriber to be able to email someone.
No personalisation. Seems they took the printed menu and scan it for email! so wrong!
Their biggest mess up is that they forgot to delete the email marketing platform ( in this case MailChimp) default content for top and bottom areas of email. You can see in the example below.
Font type hard to read.
No hyperlinks to reply to email.
FOOD SERVICE AUSTRALIA – OVER TEXT KILLS IT!
Seriously? Who is going to read all that? i emailed back the "suit and tie" funny gentleman about opinion but no respond yet. Likely he is busy trying to get as much copy for his next e-newsletter.
POOR EMAIL EXAMPLES EXAMPLES THAT WENT BAD
was brought to you by…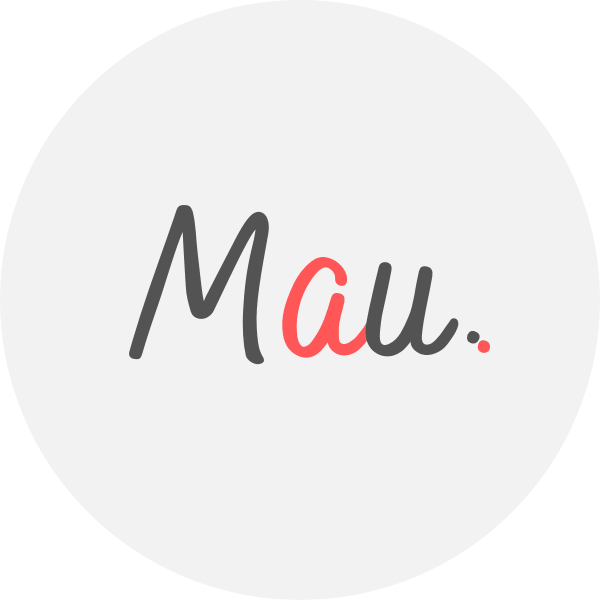 Award Winner Digital Marketer, top Linkedin Influencer, Certified Facebook / Adwords Professional, Certified SEO Consultant, StartUp Investor, Writer, Speaker. 15+ years optimising some of Australia's top brands. MAU.trains marketers via Strategy Workshops & Training Sessions inc his popular Digital Marketing Plan & Social Media Plan templates. MAU. enjoys football, latin music & hiking while teaching Digital Marketing or completing creative photography briefs and conceptual photography assignments. Subscribe to MAU.'s e-newsletter connect on LinkedIn Instagram Facebook
eDigital – Australia's "Digital Marketing" Destination
Share your opinion below 😀 ⇓