THE BEST PRODUCT SHUT DOWN ANNOUNCEMENT EXAMPLES
Find below some of the best product shut down email announcement and notification examples. Curated by MAU. Senior Digital Marketing Specialist at eDigital.
Read 👉 HOW TO WRITE A KILLER EVENT ANNOUNCEMENT RELEASE
THE BEST PRODUCT SHUT DOWN ANNOUNCEMENT EXAMPLES
Need to send an email announcing that your product will be discontinued and no longer be available?
Make sure you write the perfect words before sending your product shut down announcement.
Check out our top best examples below…
8TRACKS PRODUCT SHUTDOWN EMAIL ANNOUNCEMENT EXAMPLE
Subject line: 8tracks' final days, and how to grab the playlists you ❤️
Hello,
8tracks has had a long run and its day in the sun. We're sad to announce, however, that the company and its streaming service will wind down with the end of the decade, on December 31st, 2019.
We have mixed feelings as we round out this decade and the life of 8tracks. We served many listeners and DJs well, at important times in their lives, for more than a decade, introducing adventurous listeners to new artists they may never have otherwise discovered, and for that we're proud. On the other hand, we recognize we've disappointed many listeners and DJs, employees, investors and partners. We all wish we'd had the opportunity to continue to innovate in the music sector and serve our community and other stakeholders well, just as we had in our earlier years.
I've described our 137-month journey in a lengthy blog post. While the post also explains why we're shutting down, the TL;DR is that we're winding down because we're nearly out of cash and can't afford to pay the royalties owed to rightsholders. We've fallen behind in royalty payments because our revenues have declined as a result of a steady drop in listening activity, which is in turn largely due to Spotify's cannibalization of our audience with ever-better lean-back playlist offerings (like Discover Weekly) and its ability to offer listeners both lean-back and on-demand streaming "under one roof."
The fundamental economics of the sector make it difficult, if not impossible, to sustain a small- or medium-sized steaming music service. While we thought we could prove this prevailing wisdom wrong, we were unable to find a path to raise sufficient funding (or a good home for the company) in order to double down on 8tracks' unique value proposition vis-a-vis market leaders Spotify, Apple, Google/YouTube and Amazon.
However, we want to give you the opportunity to migrate any 8tracks playlists you've created or liked to your second-favorite music streaming service ; )
If you've ever published a playlist on 8tracks, you'll find all the relevant details in this email, below my signature line, including the mix name, art, description and tracklist for each.
In addition, on 8tracks.com, you can now export any 8tracks playlist to Spotify by clicking the "Save playlist to Spotify" button included on top of the mix art (or save the tracklist to a .txt file). This process isn't perfect, as some tracks aren't available on Spotify, and others are available but aren't matched to Spotify's catalog. But 80-90% of tracks in a given playlist should match, for most genres. Note that we can't make any assurance as to how long the website may remain up and running, so please act now if you'd like to migrate your favorite playlists over to Spotify.
Thank you for your support over the years! Happy listening and happy holidays!
Best,
David
GOOGLE PLUS PRODUCT SHUT DOWN ANNOUNCEMENT EXAMPLE
You've received this email because you have a consumer (personal) Google+ account or you manage a Google+ page.

In December 2018, we announced our decision to shut down Google+ for consumers in April 2019 due to low usage and challenges involved in maintaining a successful product that meets consumers' expectations. We want to thank you for being part of Google+ and provide next steps, including how to download your photos and other content.

On April 2nd, your Google+ account and any Google+ pages you created will be shut down and we will begin deleting content from consumer Google+ accounts. Photos and videos from Google+ in your Album Archive and your Google+ pages will also be deleted. You can download and save your content, just make sure to do so before April. Note that photos and videos backed up in Google Photos will not be deleted.

The process of deleting content from consumer Google+ accounts, Google+ Pages, and Album Archive will take a few months, and content may remain through this time. For example, users may still see parts of their Google+ account via activity log and some consumer Google+ content may remain visible to G Suite users until consumer Google+ is deleted.

As early as February 4th, you will no longer be able to create new Google+ profiles, pages, communities or events.

See the full FAQ for more details and updates leading up to the shutdown.

If you're a Google+ Community owner or moderator, you may download and save your data for your Google+ Community. Starting early March 2019, additional data will be available for download, including author, body, and photos for every community post in a public community. 

If you sign in to sites and apps using the Google+ Sign-in button, these buttons will stop working in the coming weeks but in some cases may be replaced by a Google Sign-in button. You'll still be able to sign in with your Google Account wherever you see Google Sign-in buttons. 

If you've used Google+ for comments on your own or other sites, this feature will be removed from Blogger by February 4th and other sites by March 7th. All your Google+ comments on all sites will be deleted starting April 2, 2019. 

If you're a G Suite customer, Google+ for your G Suite account should remain active. Contact your G Suite administrator for more details. You can also expect a new look and new features soon. 

If you're a developer using Google+ APIs or Google+ Sign-in, click here to see how this will impact you.

From all of us on the Google+ team, thank you for making Google+ such a special place. We are grateful for the talented group of artists, community builders, and thought leaders who made Google+ their home. It would not have been the same without your passion and dedication.

Google LLC 1600 Amphitheatre Parkway, Mountain View, CA 94043

You have received this mandatory email service announcement to update you about important changes to your Google+ Page, product or account.
Read 👉 BEST EMAIL MARKETING PRACTICES
SHOES OF PREY WEBSITE – PRODUCT SHUT DOWN SOCIAL MEDIA INSTAGRAM POST NOTIFICATION / ANNOUNCEMENT
Read 👉 POOR PRODUCT DELIVERY EMAIL NOTIFICATION EXAMPLES
Read 👉 HOW TO CRAFT A KILLER MOBILE APP NOTIFICATION STRATEGY
BEST PRODUCT SHUT DOWN ANNOUNCEMENT EXAMPLES
was brought to you by…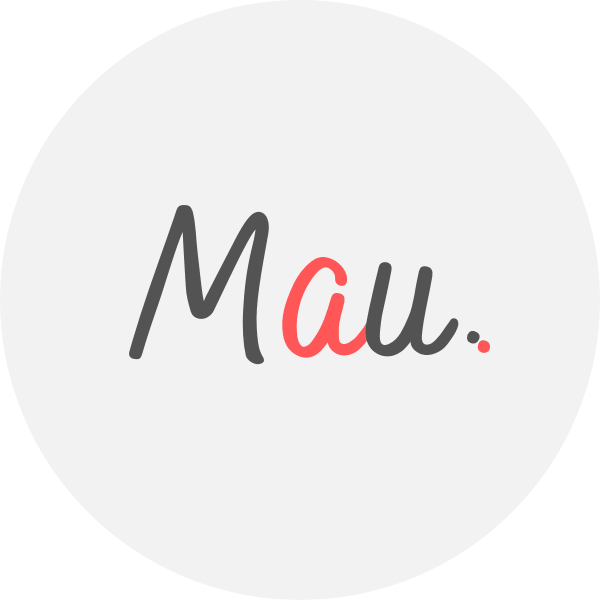 Award Winner Digital Marketer, top Linkedin Influencer, Certified Facebook / Adwords Professional, Certified SEO Consultant, StartUp Investor, Writer, Speaker. 15+ years optimising some of Australia's top brands. MAU.trains marketers via Strategy Workshops & Training Sessions inc his popular Digital Marketing Plan & Social Media Plan templates. MAU. enjoys football, latin music & hiking while teaching Digital Marketing or completing creative photography briefs and conceptual photography assignments. Subscribe to MAU.'s e-newsletter connect on LinkedIn Instagram Facebook
eDigital – Australia's "Digital Marketing" Destination
Share your opinion below 😀 ⇓
Read 👉 MOBILE APP PUSH NOTIFICATIONS BEST & POPULAR POWER WORDS GUIDE