THE BEST 7 EMAIL MARKETING TIPS AND TRENDS FOR 2020
Find below the Best 7 Email Marketing Tips and Trends for 2020. Curated by MAU. Senior Digital Marketing Specialist at eDigital.
Related > Best email marketing examples
THE BEST 7 EMAIL MARKETING TIPS AND TRENDS FOR 2020
It's time to look ahead to see what kind of trends we can expect in the world of email marketing.
Marketers are experiencing more and more creative approaches to email marketing campaigns to ensure compliance without sacrificing snappy content and great branding.
Email subscribers are also more likely to share content on social media than leads acquired through any other channel, boosting your brand awareness and reach massively.
Email surely can still pack a powerful marketing punch.
Let's take a look at what the coming year brings and talk about some tips to get ahead.
Personal Touch 
It might sound simple to get customers to open and read emails, but in today's world of jam-packed inboxes, overzealous marketing campaigns and scam and phishing messages it is harder than ever to entice such action. Your email will be jostling for position among many other promotional messages, so you need to think carefully about who you want to read your email when you want them to read it and what kind of effect you want it to have on them.
You need to get personal with your carefully chosen audience as time goes by studies show that marketers should aim for ever-narrower targets.
You'll need to engage immediately with a snappy subject line and then consolidate with great copy, glorious design, and a valuable story.
Go Mobile
More traffic than ever is being generated by mobile devices, and even though purchase percentage doesn't quite match up, purchases made via mobiles and tablets are still on the rise – almost 25% each year.
Customising emails for mobile devices is crucial in running a successful email marketing campaign – just looking around on the bus or train you can see that most people are there, consuming content, on their mobiles. The design of your emails and e-newsletters must be mobile-focused, and links with SMS marketing strategies are crucial for 2020.
Related > Poor email marketing examples that went bad 
Interactivity
Interaction equals engagement.
Your emails should have a clear purpose, a clear direction. This is where your call to action comes in – you've got your recipients to read your email, now you need them to respond in the way you've asked them.
Calls to action should be clear, easy to use and well designed.
Even streamlining the wording of the call to action can help increase click-through percentages – like the subject heading you need to keep the copy snappy and enticing.
Animated buttons work well, as do accordion-style emails, to make those long-form messages work visually. Being able to quickly navigate each section of the email is vital for engagement. 
AI ALREADY HELPING
Some of the best email automation platforms that use AI can provide the most relevant content at the most suitable time to a specific individual or group, be they existing or potential customers. All in all, this will benefit everyone involved, leading to a much smoother and well-defined customer experience, with more relevant emails delivered.
USE UGC
UGC has turned the world of marketing on its head – whereas before the marketers had to produce content, now a product's end-user can provide their own, and to great effect.
UGC drives real-time engagement with customers and influencers alike, meanwhile encouraging other users to provide content of their own. It's been proven that this motivates your client base and improves conversion rates.
User-generated content also encourages the creation of an inclusive community – the feeling of togetherness around your product or service.
Marketers are no longer shy of sharing low produced content as if they were users of their own brands, creating more authentic communications.
Related > Best email marketing software – The List 
ACCESSIBILITY CONTINUES TO BE IMPORTANT
Email recipients want a clear and concise copy, without laying the buzzwords and jargon on too thick. Ideal copy length is 50-75 words depending on the large audience. Speak directly with a voice that they understand and relate to. Use short, snappy sentences and always keep things trimmed of fat and compelling. For your design stick to real text HTML. Keep the font sizes and line spacing appropriate and optimize line spacing.
LIMIT YOUR OUTPUT
Once your email recipients have become customers or clients, avoid the obvious temptation to carpet bomb their inbox with marketing messages – consider limiting them to one per week.
The average office worker gets well over 100 emails in their inbox each day. People start their morning clearing out our emails the usual suspects go into the trash – you do not want to become one of those usual suspects.
RETENTION TOOL
Generating more direct traffic to your website or app is an important priority for your business, with email newsletters a particularly favoured tactic for retaining subscribers but also for attracting new users.
For example, The Washington Post operates around 70 different newsletters and has found that recipients consume around three times as much content as those who don't use email alerts.
COMBINE IT WITH MOBILE OR APP NOTIFICATIONS
According to the latest Digital News Report by the Reuters Institute and the University of Oxford, email remains extremely effective with older, highly engaged users, However, by contrast, mobile notifications tend to be used by younger groups and have shown considerable growth.
CONCLUSION
As 2021 appears on the horizon it's clear that email marketing will continue to play a key role in any digital marketing strategy.
Related >> Best "thank you" email examples
BEST 7 EMAIL MARKETING TIPS AND TRENDS FOR 2020
was brought to you by…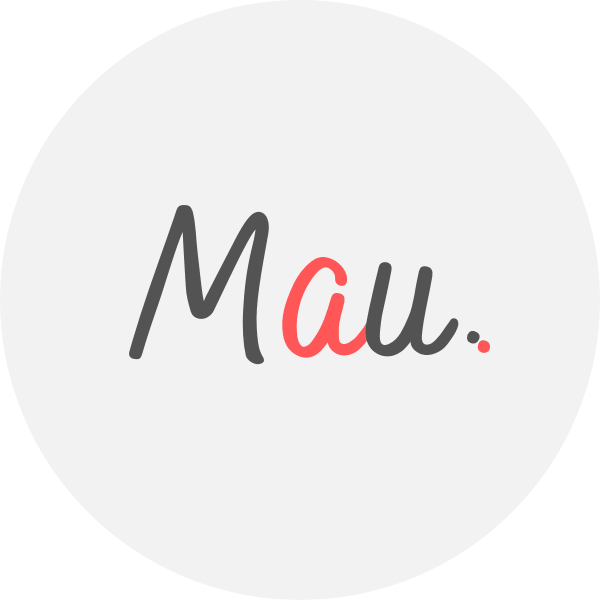 Award Winner Digital Marketer, top Linkedin Influencer, Certified Facebook / Adwords Professional, Certified SEO Consultant, StartUp Investor, Writer, Speaker. 15+ years optimising some of Australia's top brands. MAU.trains marketers via Strategy Workshops & Training Sessions inc his popular Digital Marketing Plan & Social Media Plan templates. MAU. enjoys football, Latin music & hiking while teaching Digital Marketing or completing creative photography briefs and conceptual photography assignments. Subscribe to MAU.'s e-newsletter connect on LinkedIn Instagram Facebook
eDigital – Australia's "Digital Marketing" Destination
Share your opinion below 😀 ⇓