WHY MARKETING IS FUCKED…
There are thousands of articles about the cool things marketers achieve and are proud of. However, as part of improving our profession we also need to work hard on some of the dark deep realities some marketing practitioners (marketers) face every day while performing their jobs and functions.
WHY MARKETING IS FUCKED…
Marketing is not really fucked! (as we "marketably" named this article), we know marketing has an amazing power to change behaviour to the good, create and shape cultures to improve the way we humans live and share this world. However it is also important to put on the spotlight some of these painful things Marketers think of reasons why the profession sucks a bit -sometimes!
For some young readers, you might want to know these things before you study  and become a professional marketer.
Remember: there is always a way to work around each of these challenging things to ensure you survive and enjoy the "marketing" world. Always better to be prepared!
You as a a marketer might get big budgets to keep promoting shit or average products.
You have endless meeting trying to persuade your boss (who does not know anything about marketing) to agree with your "innovative" marketing idea.
You get calls and emails from BDM's (Business Developer managers), Sales Reps selling you shit you do not need sometimes referred by your boss.
You have to still send direct response print campaigns that you know most of it goes to the bin.
You gotta listen everyone marketing ideas as everyone in your company is a "marketing" expert.
You have to deal with awful agencies account managers who want to get you drunk and take cocaine.
You know no-one will give a shit of you quit your marketing job.
You gotta be stuck in an office for most time sucking artificial light and air-conditioning.
You gotta pretend you like your companies' promotional caps, t-shirts and all that crap.
You gotta deal with all the smell of an open plan office specially the re-heated overnight left overs from your fatty colleague.
You are stuck at "after work" drinks to ensure you fit in, when you know you want to get out of it and go and do they shit you actually like to do in your free time.
You have to explain your sales team why your marketing not always have to be "buy now" "get this promo" hard sell tactics.
Sometimes it is not the profession but your boss (Marketing manager – CMO) that makes the Marketing Profession sucks…
Most marketers – at some stage – had to deal with…
You are sick of seeing your boss "bossing" around.
Your terrible boss sets your salary increases to kpi's impossible to reach.
Your marketing manager boss does not consult your team when deciding providers and they you and your team have to deal with the desease.
You gotta accept your marketing manager boss get a free parking and the biggest office while you have to pay for parking and share your desk.
You have to be nice to your marketing manager boss when you know your boss is bulling every one off.
You have work weekends just cause your marketing manager boss said so.
You gotta stop everything when asked to produce that report your worthless marketing manager boss have to present on the day.
You know your marketing manager boss does not give a shit you have family commitments that need priority attention.
You are getting sick of listening the tone your un-pleasant marketing manager boss requesting you to do things.
Your lazy marketing manager boss orders but never helps. Big one!
Your bad marketing manager boss never admits marketing failures and blame's agencies.
You feel shame and embarrassed when you gotta hang out with your not appropriate boss outside the office, your boss does not even know how to treat people nicely.
Your painful marketing manager boss never ask you questions or is curious about finding the way you do things.
You gotta smile to your offensive marketing manager boss vulgar kind of humor.
You gotta get your agencies to produce endless designs just cause your marketing manager boss does not like it, having a confirmed "consumer testing" winner design.
Any other reasons you believe your marketing job is fucked – or at least sucks a bit? Email them to us so we include them on this list.
WHY MARKETING IS FUCKED…
was brought to you by…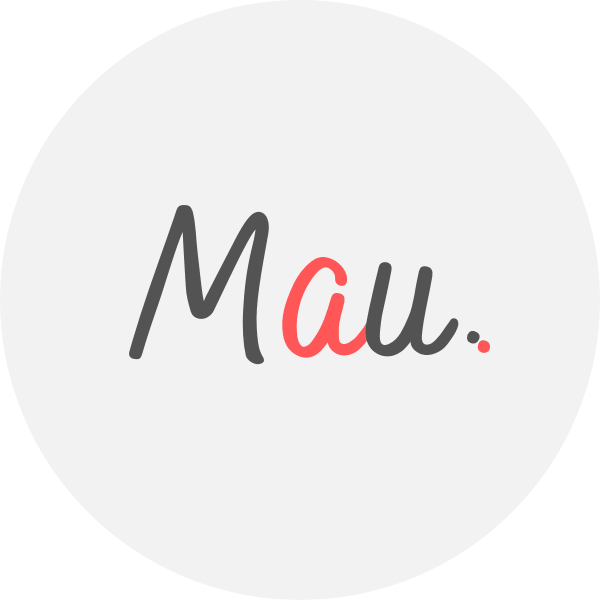 Award Winner Digital Marketer, top Linkedin Influencer, Certified Facebook / Adwords Professional, Certified SEO Consultant, StartUp Investor, Writer, Speaker. 15+ years optimising some of Australia's top brands. MAU.trains marketers via Strategy Workshops & Training Sessions inc his popular Digital Marketing Plan & Social Media Plan templates. MAU. enjoys football, latin music & hiking while teaching Digital Marketing or completing creative photography briefs and conceptual photography assignments. Subscribe to MAU.'s e-newsletter connect on LinkedIn Instagram Facebook
eDigital – Australia's "Digital Marketing" Destination
Share your opinion below 😀 ⇓