THE ULTIMATE DIGITAL MARKETING CROSSWORD
How much Digital Marketing lingo you know! Spot the 55 Digital Marketing words in less than 3 minutes :) More than 5K Digital Marketers have taken the challenge. It is now your turn!
THE ULTIMATE DIGITAL MARKETING CROSSWORD
Click on the below crossword for a larger print-friendly version
YOUR RESULTS:
Disclaimer: eDigital is not responsible for any decision you make to your life or career after trying to complete this crossword.
 Share this crossword with your colleagues :)
Last note: Is your marketing not reaching your sales targets? Stop wasting your money on marketing that is not performing? Find how you can increase your sales with our eCom boost program!
THE ULTIMATE DIGITAL MARKETING CROSSWORD / PUZZLE
was brought to you by…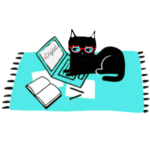 Mau is has been meowing digital marketing for 16+ years. A certified Facebook, Google Ads, SEO specialist and keynote speaker; Mau also offers marketing strategy support & digital marketing training. Mau's Digital Marketing Plan & Social Media Plan templates are used by hundreds of marketers. Subscribe to Mau's newsletter or connect on Linkedin Instagram or Facebook