THE BEST 11 LIVE STREAM SHOPPING APPS 2021
Find the best live-streaming shopping apps for live selling. Boost your sales, entertain consumers with live events presented by influencers. Brought to you by Digital Marketing Specialist and trainer at eDigital.
Whether you're an e-commerce manager, marketer, business owner, creator, blogger, influencer or entrepreneur, you can boost your sales and increase brand preference by using some of the world's most popular live-stream shopping apps for live selling.
WHAT IS LIVE STREAM SHOPPING? DEFINITION
In an age where the binge-watch generation has taken over, brands are streaming professional, crisp live video flash sales through apps, Facebook/Instagram Live, Tiktok live shows and other online platforms.
The rise of lives stream shopping (live selling) is a rapidly growing online and e-commerce trend. Livestream shopping means products are presented by influencers or celebrities and viewers are encouraged to buy them. The coolest part is that viewers can interact with the sellers, making the relationship far more personal than just watching a video.
The live stream content is designed to entertain rather than only hard sell products. Viewers are invited to comment and interact as they watch.
THE NEW "CREATOR" ECONOMY POWERED BY LIVE SELLING
Millions of passionate people worldwide consider themselves creators, and the creator economy represents the "fastest-growing" small business type, according to a report by the venture capital firm SignalFire and some of these live shopping apps allow fans to pay to vote in polls to control some of a creator's day-to-day decisions. For example, a creator can use a live selling app to post a poll asking which music show they should attend, or which jeans they should buy or which restaurant they should dine out at. Fans purchase voting power on the app to participate in the polls, and with enough voting power, they get to watch their favourite influencer live out their wishes, like a real-life "choose-your-own-adventure" game.
"Some people would find your life so fascinating and are willing to pay to decide what you choose/do on a specific day" Mau
THE BEST 11 LIVE STREAM SHOPPING APPS 2021
The hosts are surely the draw, and their audiences are then sold to. For example, in November 2019, K-Pop band Got7 went live on the Shopee app, the leading online shopping platform in Southeast Asia, during Shopee's 11.11 Big Sale. This event caused a huge spike in retail live stream mentions.
This live selling event was a huge sales success. Shopee confirmed some sellers saw their orders increase 10 times on the day, with one merchant raking in $744k alone. Live selling generated $63bn in sales globally between 2019 and 2020, particularly in Asia where live stream shopping is more established.
Chinese live-stream shopping platforms, like Taobao and Tmall, are some of the most popular live selling apps. Tmall recently live-streamed with American influencer Kim Kardashian. This live event sold 15k bottles of perfume in just a few minutes.
THE CROWD DECIDES WHAT THE PRESENTERS DO, WEAR, WATCH AND/OR ACT.
There is also a complementary trend of a range of apps and services where users can pay to influence the influencers.
The NewNew polling app, which has already attracted popular YouTubers like Lev Cameron to the platform, where users vote on actions people should take. This could be around anything from what clothes to wear that day to what their next piece of content will be about. NewNew launched in September 2019, demonstrating a rising trend in the increased power of the viewer, transforming them from a passive spectator to actively controlling what they watch on their screens.
More brands are investing in product placements and sponsorships in live selling platforms. However, with live-stream polling apps, brands prefer the vote to be between their own products, such as which t-shirt colour the influencer should wear, or which TV show the influencer should watch on their network.
When this occurs, brands get a fully engaging live promotion. And if retail functionality is added (like we've seen on Instagram), there's little distinction between this and live selling (which itself already includes viewer polls).
Taking consumer feedback and ideas into consideration isn't anything new, but digital technology enables and shapes it in increasingly creative ways.
For example, Lego customers upload their own custom creations to Lego's app every 2 seconds in the hopes it'll actually get made. In 2020, Amazon launched its "Build It" platform, where Amazon allows consumers to pre-order and then decide which ideas will actually go into the manufacturing process.
CONSUMER BECOME THE BOSS OF THE SHOW AND DECIDE IT GETS MANUFACTURED
It's easy to see a convergence of live selling and the increasing control handed over to consumers. This new trend is demonstrating that consumers are willing to pay to choose what game an influencer plays (which already happens on NewNew) and there's, even more, consumers would be willing to control for free.
Brands, with influencers hosting, could produce entire shows dedicated not only to promote their products, but to allow consumers to choose what gets made, what's added to sales, or even the price of a product.
For example, a sneaker brand could be considering two designs to manufacture. The brand can set up a live stream. Two popular influencers are invited, one pair of sneakers assigned to each. They'll entertain the audience by arguing, debating, and promoting their preferred design.
A part game show, part promotion and part consumer research; it ends with a vote and viewers are invited to place their orders for the winning design. With much fanfare, the production order is placed.
In the process, the marketer has an engaged audience clamouring for their product, and a ton of feedback and consumer insight to use for future products. Sales, data, and engagement all in one. It's a no brainer.
OTHER POPULAR LIVE-SELLING APPS
Amazon Live is Amazon's live-shopping platform, which hosts daily shows on fitness, makeup and cooking.
Brandlive is a live selling app to broadcast to millions of registered viewers. You have control over the access of content down to the user level with multiple security options. Go global and cater to every audience with closed captioning and multi-language support across hundreds of languages. Key features:
Produce like a pro with browser-based tools to select layouts, backgrounds, and pre-recorded video cuts in seamless order.
Produce your show with multiple remote presenters or go live in-person.
Presenter tools like notes, producer chat and an app keep content tight.
Convert social media comments into sales, automatically invoice shoppers. Boost engagement and sales with Commentsold multi-channel platform. 30-Day Free Trial. You can combine your own branded mobile app and Facebook Live video. Stream a live-selling show or a flash-sale show to your mobile app, Facebook Page, and Facebook Group simultaneously using the same broadcast and a single, centralised inventory.
NTWRK is a live video shopping platform that seamlessly blends entertainment and commerce, giving our global audience unprecedented access to exclusive products from world-renowned artists, brands, and personalities. You can produce shoppable content and broadcast it directly to your customers. Create shop-exclusive product drops with live interactive panels, musical performances. Great app to live-sell collectibles, rare art and sneakers.
PearPop allows fans to pay for actions completed by both niche creators or hyper-popular influencers, celebrities, icons and idols. PearPop democratises creator monetisation.
Talkshop live offers live video, real-time chat and a player with checkout, making it easy and fun to buy online. The Talkshoplive app is only available on iOS
How long before an entire product line is regularly decided by a live stream audience? It could be very soon.
FINAL THOUGHTS
Apps, platforms that allow creators to monetize their daily activities directly feel safer than building businesses solely on social platforms like Youtube or Instagram as their algorithms and community standards can change, as can their monetisation rules
Creators who exclusively rely on Youtube or Instagram for monetisation always always have the concern of being demonetized and having their channel canceled. Therefore, creators and influencers looking for new alternative ways to earn money and one seem to be live-selling apps.
NEXT
Need media kit support or training? Contact us below ⬇
No Fields Found.
This article was brought to you by…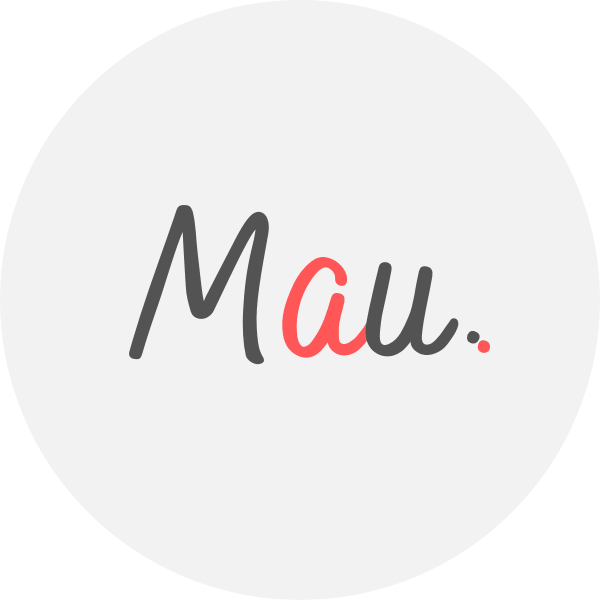 Mau is a Senior Digital Marketing Specialist with 15+ years helping clients solve their digital marketing challenges. Award-winning professional, Mau is a certified Facebook, SEO, Google Ads Consultant & industry speaker. Mau trains marketers via Strategy Workshops & Training Sessions inc his popular Digital Marketing Plan & Social Media Plan templates. Subscribe to Mau's e-newsletter connect on LinkedIn Instagram Facebook
eDigital – Australia's "Digital Marketing" Destination