e

COM BOOST PROGRAM by

e

Digital
 The eCom Boost Program by eDigital is one of the best eCommerce Marketing Conversion Rate Optimisation support programs & practical sessions for your online business. Brought to you by Mau. Senior Digital Marketing Specialist at eDigital.
e

COM BOOST PROGRAM by eDigital
WHAT IS THE
e

COM BOOST PROGRAM?

The eCom Boost Program is nine online training sessions to cover you for the whole year.

Key Objectives:
Optimise your conversion funnel: both product pages and shopping cart.
Find you the "low hanging fruit" opportunities for best organic rankings and free traffic that converts into actual sales.
Improve your social media ads: both creative and audience targeting to generate more leads or sales.
Get your website or app to sell more by optimising the user experience, copywriting and more.
This course will provide online business owners and marketers the skills, tools and knowledge to keep optimising their conversions after one year of support.
HOW THE
e

COM BOOST PROGRAM WORKS
Payment
Session schedule
Session delivery: 9 online sessions x 1.5 hours at your preferred date and time.
This is an exclusive and premium program you will not find anywhere else.
e

COM BOOST PROGRAM CONTENT
This hands-on practical eCom boost program is designed to help eCommerce owners and marketers optimise their conversion funnel and understand the key aspects of conversion rate optimisation, user experience, copywriting for online sales.
This highly interactive and practical program encompasses:
Digital Marketing Strategy
SEO strategy
Google Ads and social media ads optimisation
Customer journey mapping
Check out optimisation
Product page optimisation
Customer retention strategies
This program is facilitated by Mau, Senior Digital Marketing Specialist at eDigital. one of Australia's most influential Digital Marketing practitioners with over 16 years of experience working for leading brands and clients.
e

COM BOOST PROGRAM REQUISITES
Up and running website or app already selling online
Google Analytics, Search Console implemented.
e

COM BOOST PROGRAM PRICE: US$2650
NEXT
e

COM BOOST PROGRAM by

e

Digital
was brought to you by…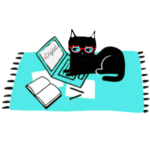 Mau is has been meowing digital marketing for 16+ years. A certified Facebook, Google Ads, SEO specialist and keynote speaker; Mau also offers marketing strategy support & digital marketing training. Mau's Digital Marketing Plan & Social Media Plan templates are used by hundreds of marketers. Subscribe to Mau's newsletter or connect on Linkedin Instagram or Facebook