DIGITAL MARKETING TRENDS FOR 2020
Staying ahead of your competitors requires knowledge and the willingness to evolve in your online presence. The companies who are motivated to change are those who will not just survive; they will thrive. With advancements in digital marketing happening every week, it is vital to stay ahead and technologically relevant.
But how do you know which digital marketing trends will take off and which ones will become extinct? We have taken the guesswork out of it for you and put together the trends predicted by the industry to be the next big thing in digital marketing.
DIGITAL MARKETING TRENDS FOR 2020 – THE LIST
TREND 1: VIDEO MARKETING 
Did you know that Facebook is generating over 3,000 years' worth of watch time each day? Yes! Your customers are spending a great lot of time watching video online! In 2019, this trend will continue sprouting as more brands move into this space. It's relevant, it appeals to different ages, and it's a fast way to communicate with a mass audience. Snapchat, Twitter, and Instagram all offer video and the technology will grow in the next year, so get ready to start streaming now.
TREND 2: MOBILE LIFESTYLE 
Your potential and current customers are more and more connected to their phones. If your brand doesn't have a mobile app or the website isn't optimised for mobile, then you're behind the rest and more likely your top competitors. Some of the most popular apps such as Instagram, Snapchat, and others don't work for laptops, and since more and more people are using these apps, laptops are becoming more obsolete. Mobiles are fast, portable and on us always. Incorporate your brand into your customer's mobile phones, and they will have their brand into their life.
TREND 3: PERSONALISED MARKETING (One to One)
Do you know who you're talking to? Consumer-centric content isn't new to digital marketing but what about designing the content for the individual, instead of a targeted group? What this means is that the marketer will ask questions about the preferences of the person who is interesting in the brand or the offer. By learning about them and how they wish to receive and absorb media and content, it is easier to give them content that they will respond to and engage with. Check out The Rise of Mass Personalisation report by Deloitte.



TREND 4: INSTANT COMMUNICATION
Your customers want great service, and they want it now. They want it with the press of a button, and this brings in the rise of the Chatbot. Some experts predict that by 2018, 75% of development teams will include AI functionality in their apps and online service. Business Insider confirmed that more than 80% of companies are looking to integrate chatbots into their marketing and customer service strategy by 2020. While not everyone isn't a fan of AI, Chatbots can help your business, as they are updatable and are mostly intuitive, and developers can improve their responses, thus making a better experience for the receiver. International clothing brand H&M has a branded chatbot platform called Kik, that works as a personal stylist, which by scanning your social photos can recommend outfits.
TREND 5: WORD OF MOUTH MORE IMPORTANT THAN EVER!
Word of mouth might be an odd addition to a list about digital marketing, but this is a critical insight. Consumers are tired of grand statements and claims from companies. People are holding companies and brands to their ethics, so if you're not walking the walk, then people move on. Brand loyalty is based on brand accountability and responsibility. So, who do your customers listen to? Other customers! It's easier and simpler to state your dissatisfaction online, speaking to thousands of individuals about what happened and why. Every day, recommendations are given online by friends and strangers. These recommendations have more weight than advertising. By engaging with your users and helping them have conversations and a place to share means they can show others the level of transparency of your brand. Gaining their trust is one thing, but to be recommended is the goal.
TREND 6: EPHEMERAL CONTENT WILL CONTINUE TO RISE
Ephemeral content has a short shelf life and can last no more than 24 hours. Snapchat is the leader of this content right now, with filters and geo-filters that change often and with great creativity and it is a very effective way to reach a young target audience. It feels exclusive and its users like the fact that it is fun and easy. People engage with it quickly, and it can go viral in minutes. It is also an excellent way to show that the brand is relevant. Think of content that is only available for a short time, such a Q&A's, video's images, filters, music, etc.
While there is no silver bullet for knowing which trend will work for you and your brand, consider each of them and be open to change, because this is what helps brands evolve and grow.



RELATED ARTICLES
TOP DIGITAL MARKETING TRENDS
was brought to you by…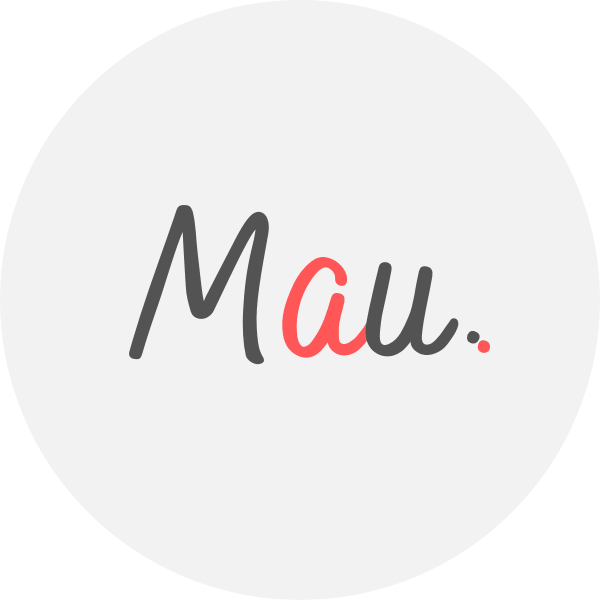 Award Winner Digital Marketer, top Linkedin Influencer, Certified Facebook / Adwords Professional, Certified SEO Consultant, StartUp Investor, Writer, Speaker. 15+ years optimising some of Australia's top brands. MAU.trains marketers via Strategy Workshops & Training Sessions inc his popular Digital Marketing Plan & Social Media Plan templates. MAU. enjoys football, latin music & hiking while teaching Digital Marketing or completing creative photography briefs and conceptual photography assignments. Subscribe to MAU.'s e-newsletter connect on LinkedIn Instagram Facebook
eDigital – Australia's "Digital Marketing" Destination
Share your opinion below 😀 ⇓