THE BEST 51 PROVEN TACTICS ON HOW TO INCREASE WEBSITE TRAFFIC FAST
First, you need to know how many visits you are getting per month and what channels (social media, search engines, direct, referral) and search phrases (keywords) are driving that traffic. You can use Google Analytics to get this data for free and important you get some Google Analytics Training so you know how to set up goals, values and custom reports.. Once you know this, then you can find ways to increase your website traffic. We can train you on effective ways to increase your website traffic! Call us today!
HOW TO INCREASE WEBSITE TRAFFIC AND VISITS
Whether you're looking for free, fast and simple ways you can activate or you want some top ideas on how increase your website visitation – we have you covered with the some proven ideas below…
1. START DEFINING YOUR CONTENT STRATEGY
If you have assisted to my "Avoiding Content Tsunami with a Strategy" Master Class, you know the importance of deciding your content pillar to prove your mettle. Specially in "commoditised" market, you need to build and focus your content around two or max three content topics your audience would love, engage and promote on behalf of you. A great content strategy should help you build resonance with the potential and current customers you are targeting. That's why you see for example companies like Optus focused on Soccer matches and nature/wildlife documentary only. They want to own that space and be one of the best delivering that content to their audience.
2. RESPOND AND COMMENT ON KEY ONLINE COMMUNITIES
Find out where your potential client spend time on online communities, they can be on Facebook, Linkekin or other social media platforms. Look for opportunities where your business can step in and assist them with their problems.
Think – where else would your customers go to find your goods and services online?
Who else did it?: Airbnb used Craigslist to find listings of houses for rent and reached out to the renters to ask them to place their ads on Airbnb instead.
3. CREATE BUZZ AND SHARES BY HOLDING AN OFFER
The success of Mailbox.com is well documented – after all, they did manage to secure a waiting list of over 600,000 users just one week after launch. Their approach was to make an awesome launch video, after which people could only sign up and wait to try their product.
Think: People love what they can't have… so how can you create a feeling of a secret gang that everyone wants to be part of. Use this to drive people to your website ready to sign up, register their interest or get in touch.
4. LIST YOUR BUSINESS WITHIN AN ONLINE MARKETPLACE
Just consider that any online marketplace has a financial interest in driving traffic to your website, so taking advantage of someone else's willingness to promote your products or services is just smart business. Think about free directories, portals, industry market places. In Australia this could be: Gumtree, and others.
If you're a new or small business you can also piggyback off the established brand of a respected marketplace – a big plus for any prospective customers who are thinking about visiting your website.
5. INTEGRATE AND PARTNER TO GROW
In times of rapidly evolving technology, integrating your product or service with another business is a smart move. Many companies now use their Facebook pages as real-time forums and support areas, or connect the 'Like' button to exclusive discounts. It's a great way to generate some high quality referral traffic to your website
Get started: How could you integrate your business with social? Host content that answers your customers questions on your website and always link back to it.
6. IMPROVE YOUR GOOGLE SEARCH RANKINGS (SEO) FOR YOUR TOP "LOW HANGING FRUITS"
If you really want to increase website traffic you need to make sure it appears for your "low hanging fruit" keywords. SEO was a key component in LinkedIn's success as they grew from 2 million to 200 million users.
By allowing users to create public profiles (which could be indexed and ranked by Google), they helped to ensure that everyone listed on the platform could show up organically in search results. A great way to send loads of fresh traffic to the website.
Do it yourself: Use our online tool to generate a list of SEO 'things to do' for your website. You can start with a free trial and there are lots of simple things you can do for your website that won't cost a cent.
7. ACTIVATE RETARGETING CAMPAIGNS
Retargeting allows you to reach people who have previously visited your website, subscribed to a newsletter or made a purchase or have not converted.
Getting adverts for your business in front of these customers via Adwords, Twitter or Facebook retargeting is a great way to remind them that you're there and boost referral traffic to your website.
Think about creating audiences from your customer lists, website visitors and people who've liked or shared one of your posts. Promoting to people who have already shown an interest is proven to be a really effective way to drive traffic to your website. Simply contact us if you need training or campaign management support.
8. AUTOMATE EVERYTHING
Automation doesn't mean you have to separate yourself from your customers – but it does allow you to do way more, in less time. So whether it's driving more traffic to your website with auto scheduled social media posts, or automating the messages they get once they arrive on your website – it's a really efficient way to make the website traffic you get converts into paying customers.
Find out more: Here's a list of some great time saving marketing automation tools we think you should get stuck into.
9. START A REFERRAL PROGRAM
Dropbox generated lots of new traffic to their website and increased signups by a whopping 60% because they made it super easy for customers to tell their friends about them. To help encourage this they have been known to hand out incentives. For example, when one person who has Dropbox refers it to someone else, they both get a 500MB increase. We'll take some of that please.
Think: Could you implement a simple referral scheme for your customers? How could you incentivise them to send more traffic to your website?
10. HOST A USEFUL CONTENT SERIES VIA YOUTUBE, SOUNDCLOUD, EMAIL OR WEBINAR
People love to learn, and webinars are a great way to share your words of wisdom to your eagerly waiting audience, while educating them about topics related to your products and services.
Combined with some effective social promotion campaign, webinars are a great way to increase traffic to your website. Embed the webinar on your website for later viewing and don't forget to optimise it for SEO to make sure it keeps generating traffic for you when people search for questions related to the topics you cover.
Example of successful content series:
Mailchimp Holiday ideas 2016
11. OPTIMISE KEY LANDING PAGES VIA A/B OR MULTIVARIABLE TESTING
A/B testing is when you run a test between two or more pages to see which one performs or converts the best once visitors arrive.
Once you have this cracked it can really help to encourage repeat traffic to your website, as visitors are happy to return to a website where they've had a great experience. Think about mixing up the headline, images or adding a video to your homepage.
Try these tools: Unbounce.com and Optimizely.com
12. CULTIVATE YOUR OWN PERSONAL FAN CLUB
LinkedIn relied on power users to help grow their brand and generate website traffic for years. They use well connected influencers, and cultivated an 'inspirational brand', which later drew in the mainstream. Mauricio from eDigital has more than 3.5k connections allowing him to reach a far greater and high quality audience via Linkedin. Every potential client and industry contact he meets is then added to Linkedin and CRM.
What you can do: Find people who love what you do, or people who are closely related to your target market and strike up a conversation. Word of mouth can be a powerful tactic for getting people to visit your website.
13. USE YOUR CLIENTS' SUCCESS AS CASE STUDIES
Businesses and people always need testimonials and case studies saying that their product or service works.
So be that testimonial. Being mentioned in a case study can help to send you a good amount of recurring traffic (as well as establishing your brand awareness). So make a list of the products you use and love and the suppliers you work with, and ask if they'd be interested in you sharing your experience with their customers.
14. USE SIMPLE GROW HACKING TECHNIQUES 
Before Hotmail became the email powerhouse it is today, their investor suggested putting 'PS I love you. Get your free E-mail at Hotmail' at the end of every email sent through them. The hype that was generated off the back of this resulted in Hotmail averaging 3000 new sign-ups a day in the beginning. They went on to get a staggering 1 million users in next 6 months.
A fantastic book you should not miss if you really want to learn about growth hacking techniques is "Growth Hacker Marketing: A primer of the future of PR, Marketing and Advertising" by Ryan Holiday.
Try it yourself: Do you link to your website in your signature? And how could you entice people to click through?
15. ADD PERSONALITY TO YOUR BRAND
If you're a new or small local business then it's important that you have some 'personal presence' online. This boils down to how you present yourself to the public at large (or more accurately, how people perceive you). Your LinkedIn profile, your Twitter updates, your forum posts and blog comments all meld together to form a personal brand.
Some top brands that have injected a fully genuine personality are:
3 simple rules to follow: be yourself, be transparent and be helpful – oh and always include a link back to your businesses website.
16. INVEST IN PROMOTING YOUR DEALS
Deal websites can be a great way to drive a fresh influx of traffic to your website – especially if you have an eye catching deal to promote. Popular sites include Groupon and LivingSocial are great, but don't forget to look for local coupon or promotion websites to help boost your presence online.
17. ENCOURAGE USERS TO PROMOTE PHOTOS OF THEM USING YOUR PRODUCTS OR SERVICES
If you're a new business then you might not have much brand awareness yet.
Something that ticks the boxes of generating some brand awareness while also increasing your website traffic is to get customers to take snaps of themselves using your product or enjoying your service to share with you on social media.
Take action: Post the pictures on your website (maybe within a blog post) and share everything on social (with your customers permission of course). Personal pictures like this are more likely to catch someone's attention on social media which can help to drive referral traffic from your social profiles.
18. PROMOTE YOUR WEBSITE OFFLINE
Fixed.com, a new app that helps you fight parking tickets took to the streets to promote their website and app. The startup employed a group of "Ticket Heroes," or individuals that combed the city of San Francisco daily in search of ticketed vehicles. When they spotted a parking ticket they slapped a branded promo for the app on the windscreen with a link to the website.
RealtimeBoard, an online whiteboard for teams – used offline events to promote their brand and website to target customers. They also encouraged early users to write online reviews, which in turn brought more users to the website. They went from 0 users to a staggering 100,000 in 10 months. Pretty impressive.
Top tip: Don't over think it; Sometimes creative, targeted grassroots growth efforts can be your most effective way to drive customers online to your website.
19. BUILD A KILLER PROSPECTIVE AND CURRENT CUSTOMER LIST
If you're not already building up a list of email contacts then you're going to miss out on some traffic boosting content marketing opportunities down the line.
Having possession of an email list that you can promote your content, upcoming promotions and company news to is invaluable if you want to grow your business online. It's a great way to engage customers and drive them back to visiting your website.
Remember companies that sell food and grocery products use promotions across the whole year as Australia is the most promotional food and grocery market in the world, according to Nielsen, with an average on 35% of products sold at a discount between 2009-2019 with an average discount of 27%.
20. INCREASE THE SPEED OF YOUR WEBSITE FOR BOTH MOBILE AND DESKTOP
What can we say, Google loves a quick website. It chooses to rank those that feel the need for speed higher than those that don't, and that only means one thing. A speedy website equals more traffic.
Do it yourself: To uncover a list of things you need to do to improve your website, just enter your URL in here. Don't be put off by the technical side of this task – some jobs are as simple as reducing the size of your image files.
21. CREATE A COMMUNITY FOR YOUR BRAND
If you're a business that's been around for a while and has built up a gang of loyal customers then it could be time to foster your own online community.
Look at Pinterest, in the beginning they focused on a small group of passionate users, holding physical meetups for these users where they could get feedback and help get the word out. With over 100M users under their belt, we think it did the job.
22. RUN EVENTS
Whether it's hosting or sponsoring, an event can be an excellent way to get more traffic to your website.
Did you know?: When dating app, Tinder were first trying to get people to use their app they held exclusive parties at colleges in the USA, with one condition – you must have downloaded the Tinder app.
Could you prompt people to sign up or register to an event you want to host via your website? Don't forget to promote your event with a link back to your site across all social media.
23. INCENTIVISE
Incentivising potential website visitors can be great way to boost website traffic growth.
Get inspired: When PayPal were getting started they had a friend referral bounty. By paying $10 cash to each new customer and $10 to the customer who referred them, Paypal was able to hack early growth to tens of millions of users. They don't run the offer any more in case you were wondering…
An incentive like this is also great to promote online across your social profiles. How could you incentivise potential customers to visit your website and convert.
24. CHECK ALL YOUR LISTINGS AND UP-TO-DATE AND CORRECT
This sounds obvious, but it's something many businesses neglect. Having your business name, address and phone number online, in as many relevant places as possible, is a sure fire way to increase the traffic to your website.
A Google Business listing is your numero uno priority – but after that get listed on Bing and Yahoo! for business. Yelp, Yellow Pages and White Pages are also a good starting point. Branch out to more niche listing sites that are related to your business and industry after that.
25. PARTNER UP TO HOST A GIVE AWAY
Partnering up to host a giveaway can be a great way to expose your business to a new audience.
If you're a new business then consider partnering with an established brand to host a giveaway. After all, if no one knows about you, you may struggle to entice people back to your website to find out more.
Offer up your goods or services as the giveaway and ask your partner to host the details on their website and share it all over their social media channels.
Not only will the links back to your website help to boost authority, but you should see some referral traffic back to your website.
26. LOOK BEYOND GOOGLE
Everyone knows that Google's the heavyweight champion of search engines, but you should definitely consider paid advertising on other channels with a lower barrier to success like Bing, Facebook, Reddit, Stumbleupon or LinkedIn. Look for advertising opportunities or networks where you customers are likely to visit to boost your website traffic numbers. Check out this list here
27. GIVE AWAY FREE STUFF
This one's simple. Give something to get something.
Check this out: When Uber was starting out they drove around entrepreneurs and investors for pitch events. A waste of petrol yes, but a waste of time no. Uber benefited from press mentions, sign ups and traffic to the website as people flocked to find out what the hype was about.
Posting about the giveaway on your website and linking back to it via all promotion can be a great way to generate visitors for your website – raising brand awareness.
28. CONSIDER TAKING YOUR WEBSITE TO OTHER COUNTRIES
Does your website have traffic potential outside your existing country, region or language? If so then it's time to look at expanding your empire online, driving more traffic to your website from far and wide.
Once you've determined if the market is big enough consider things like building a separate website, search and social media implications and of course translating your content.
29. FIND YOUR AHA! MOMENT
The eureka effect. A moment of deep insight. The point at which people start engaging with your business in the way you want them to. Working out what this is makes sure that everything you do is optimised towards getting customers to this point.
Real life example: If Twitter can't get a person to follow 30 other people, that person is very unlikely to ever come back. The best indicator of whether someone will continue using Dropbox is when they put at least one file in one Dropbox folder.
30. PROMOTE VIA FACEBOOK ADS
When people engage with your Facebook post, their friends may see it as a story in their own News Feed. This means you can reach more people on Facebook and increase the likelihood of getting more traffic to your website. Note: By Sep 2016, it's only possible to boost posts that were written after June 2012. When you boost a facebook post, you can target it to people based on their location, age, gender, and interests if at least 50 people like your Page. You also have the option to show your boosted posts only to the people who like your Facebook Page and their friends.
31. USE PREVENTIVE AND EVOLUTIVE CUSTOMER SERVICE/SUPPORT
Most companies offer customer service via their website or social media as a reactive support, meaning someone has an issue with your product or service and then you respond. Far more important and as part of your digital marketing strategy is to come up with what we called: preventive service and evolutive service. Preventive service offer content, articles and posts that educate your customers on how to better use/look after your offering. Evolutive customer service means ways you use your current customers to transform the way you offer support, you bring your customers as key channel to help other customers and build tools to make it easy for this to happen.
32. USE GOOGLE ADS (aka Adwords)
Google Adwords. Australians and anyone around the world with internet connection and trusting Google Search to find products, services and answers to their questions. Google adwords allows anyone to promote their services and products when someone is looking for them on Google Search. How much will your adwords click cost and google adwords pricing will  depend on different factors and bidding strategies. eDigital can help you set up, manage and optimise your Google adwords campaigns.
33. RUN SOME INSTAGRAM ADS
Instagram Marketing. More than 800K people in Australia use Instagram and companies know it is great channel to visually story tell their brand personality and mission. Here you can find how to get Instagram followers fast and free or you can contact us to train you on best Instagram marketing practices.
34. AMPLIFY ALL YOUR IMAGES VIA PINTEREST
Pinterest Marketing. Did you know Pinterest has become one of the most effective ways to drive traffic e-commerce product pages? Just recently, you can now promote pins (America only) so you can amplify your brand exposure. Some interesting pinterest statistics 2015 that will make you think why you need to market on pinterest: 85% of social media users go to Pinterest to find products they want to buy. 85% of Pinterest users are women. Pins with pricing get 36% more likes than those without. Send us an email to find out more.
35. FIND WHERE YOUR MOST VALUABLE CUSTOMERS ARE IN SOCIAL MEDIA
Before you start opening up new social media accounts. What we recommend is to find which are the top most popular social media channels where your most profitable customers are and then spend some time defining how your brand is going to offer value to those customers via unique and compelling content stories. eDigital runs social media strategy sessions where we can help you device the best social media strategy for your business. If you just need some extra social media tools, you can visit our social media tools page or our best instagram tools page.
36. OPTIMISE YOUR VIDEOS AND AMPLIFY THEM
Video Optimisation and Amplification: Your business in planning to create video content but not sure how to optimise it for Search Engines and Social Media? We can train you or manage your video content strategy on Youtube, Vimeo, Facebook or any other channel. Long Videos in most cases do not work. 80% of book readers do NOT make it to the second chapter. Same happens in video content.  Do not pretend people will swallow your long Video content. They will NOT! When briefing your video production provider ensure they know these:
Consumers of video content hate long stories. Ensure what you say is not repeated or over complicated.
Go to the point.
Clearly add the benefit you want to convey.
Add a strong call to action (what do you want people to do/feel once they see your video). Do you want them to give you a call? email you? follow you on twitter/facebook? watch another video? buy a specific product? book an appointment? Ensure this is CLEAR!!!
Be consistent with time: Make a video content calendar/plan.
Be consistent with style: opening, endings, colours, font type, logo, presenter, lighting, background.
The benefits of having an optimised video:
More engagement!
More likely hood people will make it to the end and follow your call to action.
More page views (great if you are monetizing your video content via TrueView ads)
More content to schedule in your digital and social media assets (facebook, twitter, Pinterest, Instagram) instead of one single long piece.
More content to offer to your partners, providers, etc.
Easier and cheaper to edit/update if you need to as you will have mini video pieces apart
37. CREATE A COMMUNITY OUTREACH PROGRAM 
Finally do not forget to plan for a community outreach program. When you support your local community, your local community will support your business. We can plan and deliver Local Community Outreach Programs and promote it using Social Media and Sydney Local SEO.
38. TEST SOME ONLINE ADS ON KEY WEBSITES
You can expose your message to Australian online users via most popular Australian display networks and online affiliates including: Google Display Network, Youtube True View Ads, Yahoo7 website properties, Mi9 (Nine MSN), News Corporation websites, Facebook ads, LinkedIn Ads, Twitter ads, Instagram, Pinterest, Advergaming, eBay advertising inc Gumtree, Adconion, The Performance network, Viva9, Global Rev Gen, Kontera, Infolinks, Conversant, Adknowledge, AdStract, Tribal Fusion, Affinity, Pure Profile, DGM, Burst Media, Media Net, Australia Post (Post Connect: Australian LifeStyle Survey database) and GiftPay. The list is endless.
39. LIST YOUR BUSINESS ON POPULAR ONLINE DIRECTORIES
Popular Online Directories and Online Classified portals. Your business – depending on what industry you are on-  need to be listed on the likes of Yelp, Craiglist, Gumtree, Dimmi, Zomato, Tripadvisor and any other aggregator/directory or classified websites. You want to choose the ones that are relevant for your potential consumers and the ones that easily report Return on Investment (ROI) to your business. Dimmi for example has a great monthly performance report for restaurants.
40. USE DAILY DEALS WEBSITES
Daily Deals Websites and Apps. if you are in a business where you need to ensure people are using your facilities, You can use daily deals websites to promote your non-peak times. Example, if you own a restaurant or a beauty salon or a hotel, then you can promote your discounts and offers on: Groupon (5 million Australian users – 1 million active taking offers – 20k business with offer – numbers talked with Aus employees on May 2016), Living social, ScoopOn, Catch of the Day, Cudo Also some daily deals aggregators will amplify the offers you have given to these daily deals websites such as Deals Extra, Spreets.
41. SEO SEO SEO! 
SEO is surely one of the most effective way to generate traffic to your website. However it might take a couple of years to harvest all the SEO work you do. Best is to start installing Yoast SEO plugin for wordpress  and learn how to ensure your new pages and blog posts are optimised.
NEXT
Receive the last top 10 ideas to increase your website traffic today! by email us your full name today!
51 PROVEN TACTICS ON HOW TO INCREASE WEBSITE TRAFFIC FAST
was brought to you by…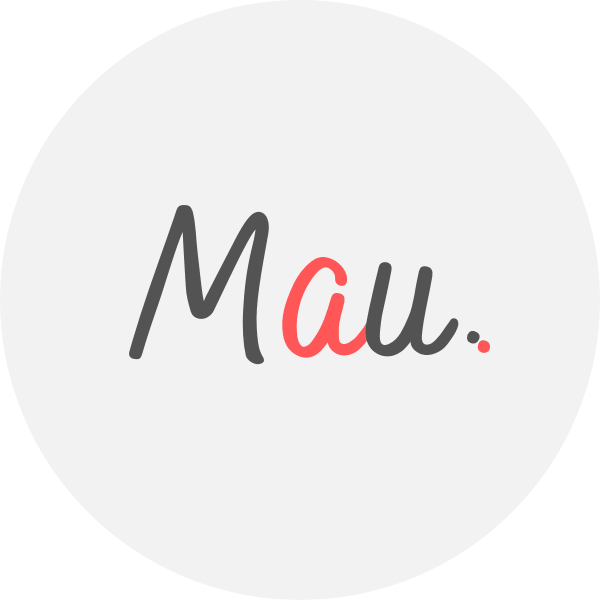 Award Winner Digital Marketer, top Linkedin Influencer, Certified Facebook / Adwords Professional, Certified SEO Consultant, StartUp Investor, Writer, Speaker. 15+ years optimising some of Australia's top brands. MAU.trains marketers via Strategy Workshops & Training Sessions inc his popular Digital Marketing Plan & Social Media Plan templates. MAU. enjoys football, latin music & hiking while teaching Digital Marketing or completing creative photography briefs and conceptual photography assignments. Subscribe to MAU.'s e-newsletter connect on LinkedIn Instagram Facebook
eDigital – Australia's "Digital Marketing" Destination
Share your opinion below 😀 ⇓