THE WORLD'S 6 BEST CYBERSECURITY COMPANIES IN 2021
Find below the world's 6 best cybersecurity companies. Brought to you by Mau, a Senior Digital Marketing Specialist at eDigital.
Need support with your digital marketing? Contact us today.
THE WORLD'S 6 BEST CYBER SECURITY COMPANIES IN 2021
Exabeam is a cybersecurity company that helps companies automate the analysis and monitoring of their cybersecurity data.  Exabeam is a global cybersecurity leader that adds intelligence to every IT and security stack. They are reinventing the way security teams use analytics and automation to solve threat detection, investigation, and response (TDIR), from common security threats to the most critical ones that are difficult to identify. Their vision is to be the number one trusted cloud SecOps platform on the market and continue engineering the most advanced UEBA, XDR, and SIEM cloud security products available today.
Bouncer has developed card scanning and risk technology used to help online businesses reduce fraud and authenticate cards. When an incoming transaction is flagged as high-risk, rather than blocking the purchase entirely, a business can use it to verify that a card being used is legitimate.
MICROSOFT THREAT INTELLIGENCE CENTER
The Microsoft Threat Intelligence Center is a cyber lab that closely tracks hackers. Microsoft has been adding security features to products like Windows and its Azure cloud services to protect individual machines and detect attacks on networks. The company has also added personnel who probe Microsoft's own products for vulnerabilities, help clients clean up after a cyberattack.
A quick question for you:
How much of your time and money with your Marketing is actually generating benefits for your business?

Is it really worth spending your limited time promoting your cybersecurity company in marketing that does not work?

Would you better be off pivoting your marketing resources to other areas?
Just running marketing – as all brands do – will not result in boosting your sales and CLV (customer lifetime value). 
I see this ⛔️  MASSIVE ISSUE ⛔️  many times!
You can change the way you do marketing by crafting a successful Digital Marketing strategy
✅  Once you have your digital marketing strategy defined, your digital marketing executions will make more sense as they help you reach your expected marketing goals. 
In fact, a professionally well-crafted digital marketing strategy will:
✔︎ Free up valuable time
✔︎ Make you produce far less but better quality content and
✔︎ Get you far greater results
If you believe you have a creative, passionate and curious mind, I invite you to read How to write the best Digital Marketing strategy to do Digital Marketing in a far more meaningful and effective way. 😀
Do you require marketing training for you or your team? Contact us today.
San Francisco-based RiskIQ is a digital threat management firm that makes cloud software for detecting security threats, helping clients understand where and how they can be attacked on complex webs of corporate networks and devices.
SentinelOne offers autonomous endpoint protection that prevents, detects, and responds to attacks. SentinelOne is a leader in the future of endpoint security with an integrated platform that combines behavioural-based detection, advanced mitigation, and forensics to stop threats in real-time.
Tanium is a privately held cybersecurity and systems management company based in Kirkland, Washington, USA.
UpGuard is a complete third-party risk and attack surface management platform. UpGuard security rating engine monitors millions of companies every day. With UpGuard you can request a free cybersecurity report to discover key risks on your website, email, network, and brand. You get:
Instant insights you can act on immediately.

Hundreds of risk factors including email security, SSL, DNS health, open ports and common vulnerabilities.
Last note: Is your marketing not reaching your sales targets? Stop wasting your money on marketing that is not performing? Find how you can increase your sales with our eCom boost program!
WORLD'S BEST CYBERSECURITY COMPANIES LIST
was brought to you by…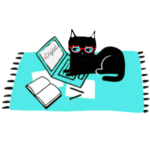 Mau is has been meowing digital marketing for 16+ years. A certified Facebook, Google Ads, SEO specialist and keynote speaker; Mau also offers marketing strategy support & digital marketing training. Mau's Digital Marketing Plan & Social Media Plan templates are used by hundreds of marketers. Subscribe to Mau's newsletter or connect on Linkedin Instagram or Facebook