BEST TWITTER MARKETING COURSES
Find the Best Twitter Marketing Courses. This list of Top Twitter Marketing Courses has been curated by eDigital and sourced from the world's top best academies, universities, colleges and schools.
45 lectures – 5.5 hours – all levels
Instructor: Chris Towland, Local Marketing Specialist, Home Business Entrepreneur
This online Twitter course lectures include…
How to quickly create superb Tweets
How to set up the business on Twitter to get the best results for your clients and for you
The best way to use our 'magic' twitter software
Increasing Twitter followers quickly
Even additional services that you can offer to boost your earnings even further.
Promo video that you can download and use to attract your clients.
Tips on how to get new clients and what to charge.
Twitter can be VERY profitable for businesses, but most small businesses don't get the results they deserve. You can now help them to get extra sales and extra profits from Twitter… and they'll happily pay you month after month to run the service for them!
Even if you don't have any experience with Twitter or with running a business – don't worry – This course will show you absolutely everything you need to make the business a success and make a great recurring income month after month. And just in case you need the trainer, he will always available in the course for further help, advice and support.
The longer you wait to get started, the longer it will be before you have your own profitable Twitter business, so enroll now and you can have your business up and running within the next 48 hours! And the full 30 day no-questions-asked Udemy instant guarantee is your assurance of the quality and potential of this course. Every hour you delay, therefore, in registering for this course is actually COSTING you money! Enroll now and you will have your profitable business set up within the next 48 hours.
Get started today by clicking "Take This Course" and get full, lifetime access with all future updates and all current and future course materials included!
THIS COURSE IS GREAT FOR:
Anyone who wants a real business that is quick and easy to set up and get started within 48 hours
Anyone who wants to earn a recurring income from local businesses
This is a real business and whilst 80% is run on autopilot, you should not take this course if you are looking for a 'get rich quick' scheme.
31 lectures – 3 hours –  All levels
Instructor: Ali Mirza, Growth Marketer and Digital Entrepreneur.
WHAT YOU WILL LEARN
Create a Twitter marketing system to generate business leads
Start growing your Twitter account with relevant followers
Start building relationships with your Twitter followers
Convert engaged Twitter followers to business leads
COURSE REQUIREMENTS
You should be able to use a computer (MAC or PC) and a mobile phone.
You should know the basics of Twitter (What is it and how to create an account)
ABOUT THIS COURSE
Imagine this…
You are growing your Twitter account with the relevant followers. (no bots)
You are developing engaging relationships with your followers.
You are generating consistent leads from Twitter. (emails and future customers)
How awesome would that be? How much would your business grow if you can create A SYSTEM to get leads from Twitter?
That's exactly what you will learn in this twitter course. People fail on Twitter because they tweet without a proper system and strategy. This twitter course will show you (with real life case studies) how to do it the right way.
Here are the specific topics (sections) covered on this Twitter Course:
How to create a powerful Twitter marketing plan in less than 20 min
How to create a daily Tweet schedule based on your plan
How to attract the RIGHT type of followers on Twitter
How to build engaging relations and generate business leads from Twitter
Growth hacks I use to get results faster
How to use Twitter ads (Hands on demo)
As with all of my courses, this course will receive regular updates based on student feedback and new implemented and tested strategies. The Twitter course instructor will  be answering all questions in the course discussion forum so you are in good hands.
ENROLL NOW and let's take your Twitter marketing to the next level.
THIS COURSE IS GREAT FOR
Anyone who wants to generate business leads from Twitter
Marketing consultants, Freelancers, Entrepreneurs and SMB owners
32 lectures – 2.5 hours –  All levels
Instructor: Ashley Faulkes, SEO and WordPress specialist.
WHAT YOU WILL LEARN
Make using Twitter simpler and more effective by using some pro tools
Drive more traffic to your website
Improve the effectiveness of your tweets (better content, optimized tweets, optimal timing)
Increase your engagement on Twitter (interactions, retweets etc)
Increase your following on Twitter (more targeted followers in your niche)
COURSE REQUIREMENTS
Basic Knowledge of Twitter
COURSE DESCRIPTION
Are you struggling to get the results you need from Twitter?In this course I will take you to the next level on Twitter by showing you, step by step, how to use Twitter to achieve the best results for your business.
This Twitter course will teach you how to:
Make sure you get noticed on Twitter
Show you how to get more clicks and engagement
Use the advanced features of Twitter effectively
Make your Twitter life easier and more effective, saving time and money
Find targeted followers and customers in your niche
Ultimately, this twitter course will teach you all the techniques used to make Twitter the number 1 source of social media traffic to a website and business.
If you find Twitter confusing or you just aren't getting the results from Twitter that you expect, try this course – Learn to use Twitter like a Pro.
THIS COURSE IS GREAT FOR
Anyone looking to improve their Twitter experience
Small Business Owners & Bloggers
Internet Marketers & Website Owners
COURSE DESCRIPTION
Twitter is one of the leading social networking sites on the Web. It enables its users to send and read messages called "tweets". Tweets are text-based posts of up to 140 characters displayed on the user's profile page. Users may subscribe to other users' tweets — this is known as "following" and subscribers are known as "followers". This newly updated course is ideal for learners who want to learn how to set up a Twitter account and use the features of Twitter for social networking and micro-blogging. This free Twitter course has been updated to show you how to get up and running with Twitter, how to build up a social network and get connected with the right people, how to make lists, find out what is trending, what an advanced search is, and how to delete a tweet. You can find the answers to all these questions and more by studying this new updated course on Twitter.
CERTIFICATION
To qualify for your official ALISON Diploma, Certificate or PDF you must study and complete all modules and score 80% or more in each of the course assessments. A link to purchase your Diploma certificate will then appear under the My Certificates heading of your My Account page.
LEARNING OUTCOMES
Upon completion of this course you will be able to set up a Twitter account. You will know different ways to build your network on Twitter. You will understand how to communicate on Twitter with your followers. You will know how to edit your homepage and change the background image template. You will understand how lists work in Twitter and how to shorten your tweets. You will know how to delete and block tweets.
TWITTER MARKETING STRATEGY WORKSHOPS
Mauricio Escobar, eDigital Global Head of Digital Marketing Strategy runs in-house Twitter Marketing Strategy sessions for marketing teams. Please find more about our Strategy sessions here.
OTHER TWITTER COURSES
Nov 2017 Update. Twitter is officially doubling its character count. Less than two months after testing extending tweets' maximum length to 280 characters, Twitter is enabling the new length for all users. The new maximum will apply to tweets in all languages except Chinese, Japanese and Korean, in which space is less of an issue. Advertisers won't yet be able to take advantage of the new length for ads created through Twitter's self-serve platform, but they will be able to post 280-character-long organic tweets and run those as Promoted Tweets, said a Twitter spokesperson. Support for 280-character ads will roll out to Twitter's self-serve platform sometime in the coming months. The reason Twitter has quickly decided to officially adopt the 280-character maximum is that it didn't make much of a difference, or at least not a negative one.
NEXT
Contact us today for Social Media training or social media Strategy workshops. We offer sessions in any main city in Australia inc: Sydney, Melbourne, Brisbane, Adelaide, Perth, Gold Coast, Byron Bay, Hobart, Cairns, NewCastle, Wollongong and others.
Check out our top social media tools list.
Find out about our next social media classes.
BEST TWITTER MARKETING COURSES
was brought to you by…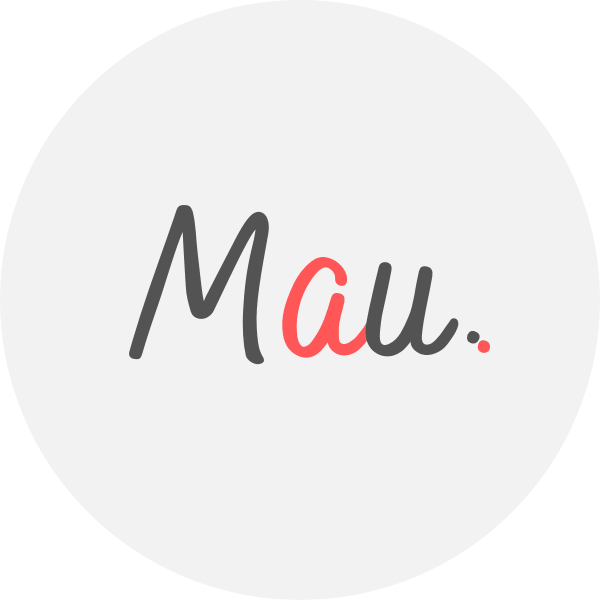 Award Winner Digital Marketer, top Linkedin Influencer, Certified Facebook / Adwords Professional, Certified SEO Consultant, StartUp Investor, Writer, Speaker. 15+ years optimising some of Australia's top brands. MAU.trains marketers via Strategy Workshops & Training Sessions inc his popular Digital Marketing Plan & Social Media Plan templates. MAU. enjoys football, latin music & hiking while teaching Digital Marketing or completing creative photography briefs and conceptual photography assignments. Subscribe to MAU.'s e-newsletter connect on LinkedIn Instagram Facebook
eDigital – Australia's "Digital Marketing" Destination
Share your opinion below 😀 ⇓