STORYMATTERS COURSE by James Cook Media
Find all about the STORYMATTERS Course by James Cook Media…
STORYMATTERS COURSE – by James Cook Media
You have a message that will change lives. Your problem is getting people to listen and connect with it. How do you cut through the noise? Yes you need a website, landing pages, emails, chatbots, etc. But none of that really matters until you get one thing right.Story.Story Matters.If you want to break out. Get ahead of your competition. Connect with your audience. You have to get your story out there.This is where the StoryMatters Comes in.Learn the strategy and skills behind writing developing your story online.In the StoryMatters Academy, you will get all the training behind the process we have used to get clients and their stories online. In a 12 lesson, step-by-step program, will help you script your story, and build your Minimum Viable Funnel to deliver it online. Every stop of the way, your StoryMatters Certified Consultant will coach you through each of the 12 lessons, and check your work. You will also get access to easy-to-follow online video training modules, you will get all the video training, scripts, worksheets, templates, checklists, and software support you need to build your funnel.
Related >> How to write your marketing hero's journey
Special Limited Time Bonus
Invest in the StoryMatters Academy PRO Plan in the next 96 hours, and receive the following bonuses:
18 months of FREE Access to the James Cook Media Alpha version of the L3 Funnel Building Software (The same software we use to build our own funnels) – €1.800 value
3 Bonus Coaching Calls on your Facebook Ad Campaign with a James Cook Media Certified Consultant – €450 value
1 FREE Business Strategy Call with James Cook Media Founder, Samuel P.N. Cook – €500 value.
Together these bonuses are worth over €2.750
Master the Art of StoryTelling in 12 Lessons.
Every step of the way you'll be working with an experienced James Cook Media StoryMatters Certified Consultant. Below are the four Steps to Marketing Master:
Module 1 – Your Marketing Strategy
Develop a Real Strategy to help you build your marketing strategy from the ground up. The right way.
Research Your Ideal Client & Market
Define Your Ideal Client
Develop Your Ideal Client's Empathy Map
Write Your Client's Hero's Journey
Create Your Offer Structure & Chain of Beliefs
Module 2 – StoryTelling through Film
The heart of a digital marketing campaign is the story. Now that you have defined the story, it's time to script it, shoot it, and edit it.
Learn How to Pick the Right Film Crew
Learn What Equipment You Should Use
Understand how to setup your Film Set
Learn the Art of Interviewing and Filming
Learn how to edit your story-based video
Module 3 – Building Your Minimum Viable Funnel
Once you have developed your videos, it's time to build the funnel to deliver them to your ideal client.
Understand the Minimum Viable Funnel Map
Learn how to write and build your marketing quiz
Learn how to write copy for and build your funnel pages
Learn the art of email copywriting
Master the Art of Facebook Ad Copywriting
Learn how to build and launch your Facebook ad campaign.
Minimum Viable Funnel (MVF)
Module 4 – Advanced Funnel & Traffic Strategies
Once you have validated your Minimum Viable Funnel, it's time build out and optimise your advanced funnel.
Get Access to and Understand the Funnel Map we employed to produce two different 7-figure funnel
Get Inside Access on exactly how we build and optimise our funnel.
Learn Google and YouTube Advertising
Learn the Art & Science of Optimising Facebook Ads
Learn User Experience Research Funnel Optimisation Testing Strategies.
Learn how to build a long-term brand through integrated content marketing
BENEFITS OF THIS COURSE
Complete Marketing Education. 12 modules of expert video content and exercises. Learn to develop your marketing strategy, producing your story-based videos, copywriting, and building your minimum viable funnel.
Accountability and Feedback. Education alone is not enough. True learning comes from feedback on your work. We provide 1-on-1 coaching as you go through the course with us to make sure you do it right.
Upgrade Your Peer Group. Once you invest in the StoryMatters Academy, you will get exclusive access to a private Facebook Group with the entire James Cook Media team, including Founder Samuel P.N. Cook, as well as all other StoryMatters Academy Students.
FREE Funnel Building Software. Not sure you have the technical skills to build a funnel? Not a problem. Get FREE access to the Alpha version of our own internal funnel building software. During this period, you will be able to give your feedback and submit feature requests. Never pay for web design or Software Development again.
Special Limited Time Bonuses
Invest in the StoryMatters Academy in the next 96 hours, and receive the following bonuses:
18 months of FREE Access to the James Cook Media Alpha version of the L3 Funnel Building Software (The same software we use to build our own funnels) – €1.800 value
3 Facebook Ads Optimisation Coaching Calls with a James Cook Media Ad Specialist – €450 value.
1 FREE Business Strategy Call with James Cook Media Founder, Samuel P.N. Cook – €500 value.
Together these bonuses are worth over €2.750
>> Find more <<
STORYMATTERS COURSE – by James Cook Media
was brought to you by…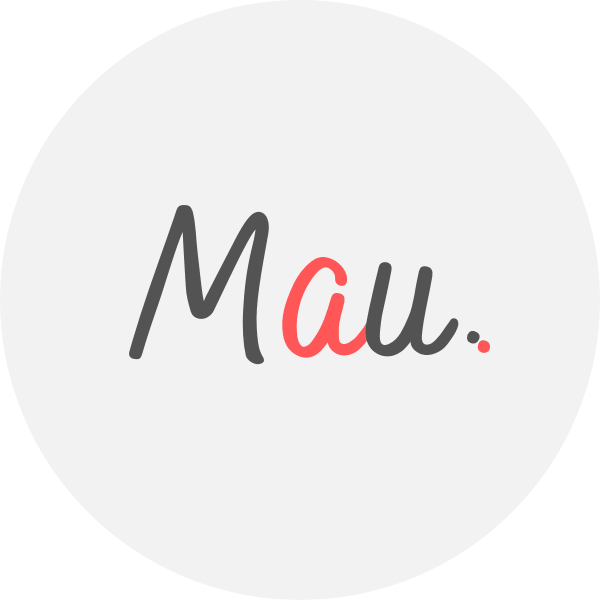 Award Winner Digital Marketer, top Linkedin Influencer, Certified Facebook / Adwords Professional, Certified SEO Consultant, StartUp Investor, Writer, Speaker. 15+ years optimising some of Australia's top brands. MAU.trains marketers via Strategy Workshops & Training Sessions inc his popular Digital Marketing Plan & Social Media Plan templates. MAU. enjoys football, latin music & hiking while teaching Digital Marketing or completing creative photography briefs and conceptual photography assignments. Subscribe to MAU.'s e-newsletter connect on LinkedIn Instagram Facebook
eDigital – Australia's "Digital Marketing" Destination
Share your opinion below 😀 ⇓